@@@@@@@@@@@@@@@@
KEY CITY THEATER QUICK CALENDAR:
  November 28 – The Barra MacNeils Celtic Christmas

 November 30 – Mark Ikeda – SANSEI

 

 December 2 – Symphony:
  Tis the Season for Symphony

 December 10 – Alan Kavanagh

 December 11 – Laurie Air Band

 December 13 – MBSS Christmas
Concert
December 14 – Rockies Film Series  –  Breathe

 December 31 – KCT & CCT Presents The Producers        News Years Eve Gala

JANUARY

January 11-13 and 18-20
KCT & CCT Presents The Producers
January 24 – Cheng 2 Duo

January 27 – Snowed In Comedy Tour

 

FEBRUARY

February 3 – Symphony:
Rhythms of the Heart
February 6: Arts Club: ONEGIN

February 12 – The Purple Pirate : 2 shows

February 24 – Ballet Jorgen:  ANASTASIA


MARCH

March 9 – Fred Penner *


                 On Sale Soon

March 10 – JOE TRIO
March 13 – Brett Kissel


March 15 – Black Umfolosi

 

APRIL

April 12-16 – RAWK CAMP

April 20 – Harry Manx

April 21- Axis Theatre:
 Robinson Crusoe + Friday

April 28 – WES BARKER: Magician 
@@@@@@@@@@@@@@@@
MURF MARTIN / ED JOHNSON – SESSIONS AT THE ELKS
MUSIC IS BACK ON TRACK AT THE ELKS CLUB IN KIMBERLY WITH A NEW FORMAT
NOVEMBER 14, 2017 – HURRICANE LISA
NOVEMBER 24, 2017 – JASON TONER AND ALLY BLAKE
DECEMBER 1, 2017 – RUSS BRENT
DECEMBER 8, 2017 – DAVE PRINN
DECEMBER 15, 2017 – OLIVER MCQUAID
DECEMBER 22, 2017 – TBA
JANUARY 5, 2018 – JAMES NEVE AND THE CHOICE
ALSO A DOUBLE HEADER AT THE ELKS CLUB

@@@@@@@@@@@@@@@
 January 4

, 2018, 7pm: THE LJO AT THE HEID OUT
Come and help burn the place down with the hot music of The Little Jazz Orchestra. Normally their regular engagement is on the First Thursday of every Month.
 @@@@@@@@@@@@@@@
@@@@@@@@@@@@@@@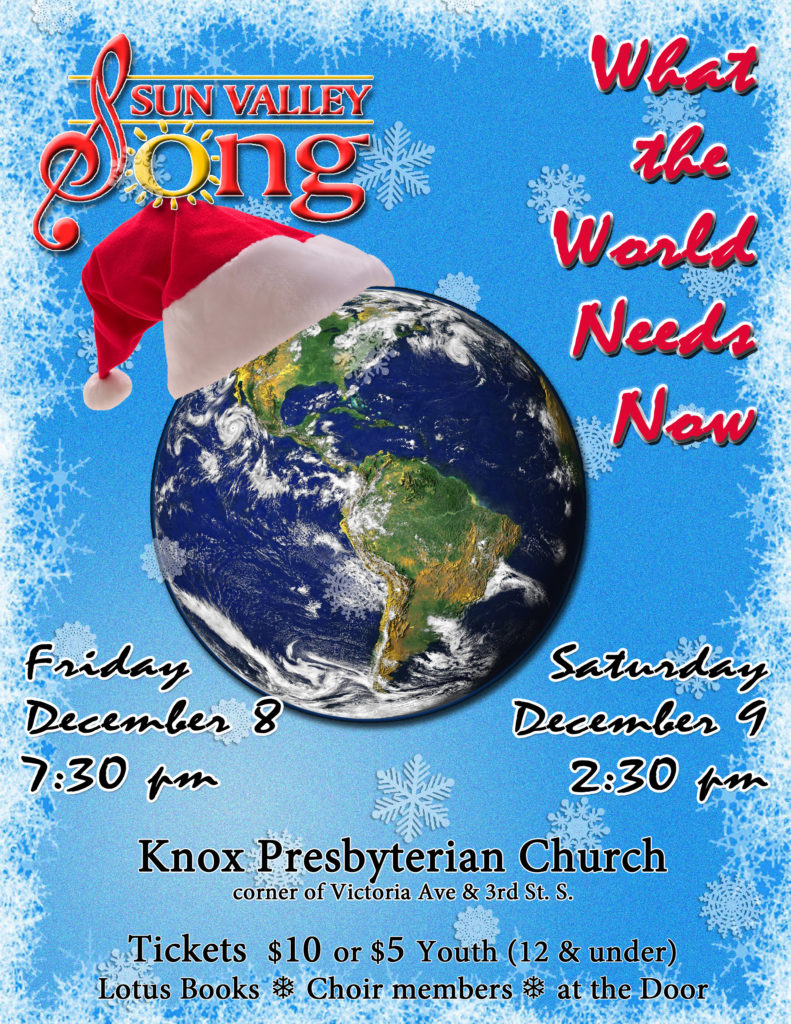 @@@@@@@@@@@@@@@
Saturday December 23, 2017, 6-9 pm:

THE DINO JAZZ TRIO
at Frank's Restaurant in Cranbrook. The trio features Dean Smith on guitar and trombone, Zach Smith on Sax and Ben Smith on double bass. It promises to be an interesting evening of good food and fine music . 
 @@@@@@@@@@@@@@@
Sunday, December 31, 2017 –

NEW YEAR'S EVE AT THE CASINO OF THE ROCKIES  – featuring  TWO BAD APPLES (an all requests cover band)
@@@@@@@@@@@@@@@
LOCALS COFFEE HOUSE SEASON WINTER/SPRING 2017
STUDIO / STAGE DOOR CRANBROOK
These are the dates for the upcoming season of Locals.  We are so excited to have 6 dates for this coming season.  The last few seasons all the shows have sold out!  Now we can bring more amazing music to the community.  Locals gave away $2,000 last year to 4 music programs in the Cranbrook school system.  We know this helps to support the love of music at a young age and maybe one day some of those students will perform at Locals. The dates are as follows:
January 13th, 2018
February 3, 2018
March 24th, 2018
If you or your group can play at one of the shows drop send an email to locals@shaw.ca  (the sooner the better)
@@@@@@@@@@@@@@@
HOME GROWN MUSIC SOCIETY COFFEE HOUSES – WINTER SEASON
CENTRE 64, KIMBERLEY
SATURDAY

December 2, 2017, 8pm (James Neve and Drew Lyall are on the program)

SATURDAY January 20, 2018, 8pm
SATURDAY March 10, 2018, 8pm
SATURDAY April 21, 2018, 8pm
@@@@@@@@@@@@@@
From Duane Funk at the GREEN DOOR in Kimberley – He is inviting musicians to play on the Green Door stage. Contact Duane at duanefunkmusic@gmail.com.  He is especially looking to provide early evening stage opportunity, 6:30 to 7:30pm for local musicians and music students who can perform an hour set to open the evening for headliners at 8pm. He is open to ideas.
@@@@@@@@@@@@@@@@
Live music venues in Cranbrook

: THE HEID OUT, THE LEGENDARY BYNG ROAD HOUSE, THE KEY CITY THEATRE & THE STUDIO STAGE DOOR. For more information on coming events contact the venues

Live music venues in Kimberley

: BJs CREEKSIDE PUB, THE GREEN DOOR,THE STEMWINDER BAR AND GRILL (Kimberley Ski Hill) & CENTRE 64. For more information on coming events contact the venues
@@@@@@@@@@@@@@@@
IF YOU HAVE A PERFORMANCE EVENT THAT YOU WANT TO HAVE INCLUDED IN THE "ABOVE A WHISPER NEWSLETTER" OR IN THIS BLOG  THEN SEND ME APPROPRIATE INFORMATION.
I have two email accounts that are both current
Rod Wilson (rodneywilson1941@gmail.com)
parahaki@xplornet.com
This blog is www.rodneywilson.ca
I HAVE DELETED MY FACEBOOK ACCOUNT
PLEASE NOTE THAT FACEBOOK DOES NOT WORK FOR ME. OFTEN FACE BOOK ENTRIES ARE HEARSAY AND INCOMPLETE. IT IS BETTER TO JUST LET ME KNOW BY EMAILING ME A JPEG OF THE EVENT POSTER. IF THERE IS NO POSTER SEND ME ALL THE RELEVANT INFO (name of the event, the performer(s), date, time, location, cost of tickets and availability, website addresses etc. If it is a benefit event let us know who it is for).
@@@@@@@@@@@@@
 @@@@@@@@@@@@@@@@@@@@