@@@@@@@@@@@@@@@@
Saturday February 24, 2018 6-8 pm:  TUCKS TROUBADORS COUNTRY BAND will be performing at the Kimberley Elks Club. This is probably the finest country band in the area and should not be missed.
@@@@@@@@@@@@@@@@
Key City Theatre and Western Financial Group
Contact: Sioban Staplin Marketing Director
are proud to present Ballet Jorgen's Anastasia                  
                 Saturday February 24 at 7:30 pm                                                   sioban@keycitytheatre.com   
Canada's Ballet Jörgen brings back the magical tale of the Russian Grand Duchess Anastasia for the 100th anniversary of the story and the 10th anniversary of the production. Created by acclaimed choreographer and Artistic Director Bengt Jörgen, Anastasia is set to an original full orchestra score by Russian/Canadian composer Ivan Barbotin. Barbotin has previously worked with Canada's Ballet Jörgen to create two of the company's most popular ballets: The Velveteen Rabbit and The Emperor's New Clothes.
The mystery of what happened to the seventeen-year-old Grand Duchess has fascinated people for nearly a century, spanning a multitude of books, movies and musicals. Anastasia is both the tragic story of an innocent girl and the subject of modern mythology, as there is great speculation about what actually happened that fateful summer of 1918. The human drama of a young girl born to privilege and cast out into a world of immense heartache proves an extraordinarily gripping tale. This ballet explores the emotions, aspirations, and affections of this lovable yet controversial character as the world transforms around her.
Canada's Ballet Jörgen, renowned for its ability to succinctly tell classical stories in an engaging and dramatic fashion, follows the daughter of the fallen Russian Tsar through the ballrooms of St. Petersburg, to the Russian Revolution, to captivity, and beyond… Anastasia is a full-length ballet rich with incredibly detailed costumes, versatile sets, and exquisite lighting. As in previous performances, Ballet Jorgen invites several young dancers from local schools to take part.
Tickets are $45 | $39 | $35
Tickets are available at the Key City Theatre Box Office 250-426-7006
and Online at www.keycitytheatre.com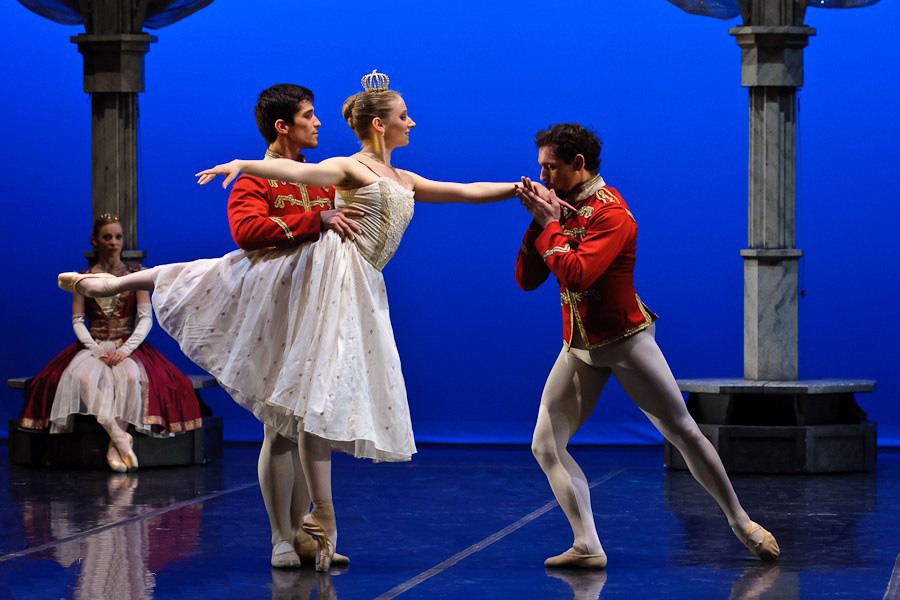 @@@@@@@@@@@@@@@@
 MARCH 1, 2018, 7pm: THE LJO AT THE HEID OUT
Come and help burn the place down with the hot music of The Little Jazz Orchestra. Normally their regular engagement is on the First Thursday of every Month.
@@@@@@@@@@@@@@@
@@@@@@@@@@@@@@@
LOCALS COFFEE HOUSE SEASON WINTER/SPRING 2017
STUDIO / STAGE DOOR CRANBROOK
These are the dates for the upcoming season of Locals.  We are so excited to have 6 dates for this coming season.  The last few seasons all the shows have sold out!  Now we can bring more amazing music to the community.  Locals gave away $2,000 last year to 4 music programs in the Cranbrook school system.  We know this helps to support the love of music at a young age and maybe one day some of those students will perform at Locals. The dates are as follows:
If you or your group can play at one of the shows drop send an email to locals@shaw.ca  (the sooner the better)
@@@@@@@@@@@@@@@
STEMWINDER BAR AND GRILL ON THE SKI HILL: BRIAN WRIGHT'S MUSICAL HISTORY TOUR, every Monday and Tuesday 1:00 pm to 4:pm . The show will feature blues and rock and roll from the 1930s through to the 1990s
@@@@@@@@@@@@@@@
HOME GROWN MUSIC SOCIETY COFFEE HOUSES – WINTER SEASON
CENTRE 64, KIMBERLEY
SATURDAY March 10, 2018, 8pm
SATURDAY April 21, 2018, 8pm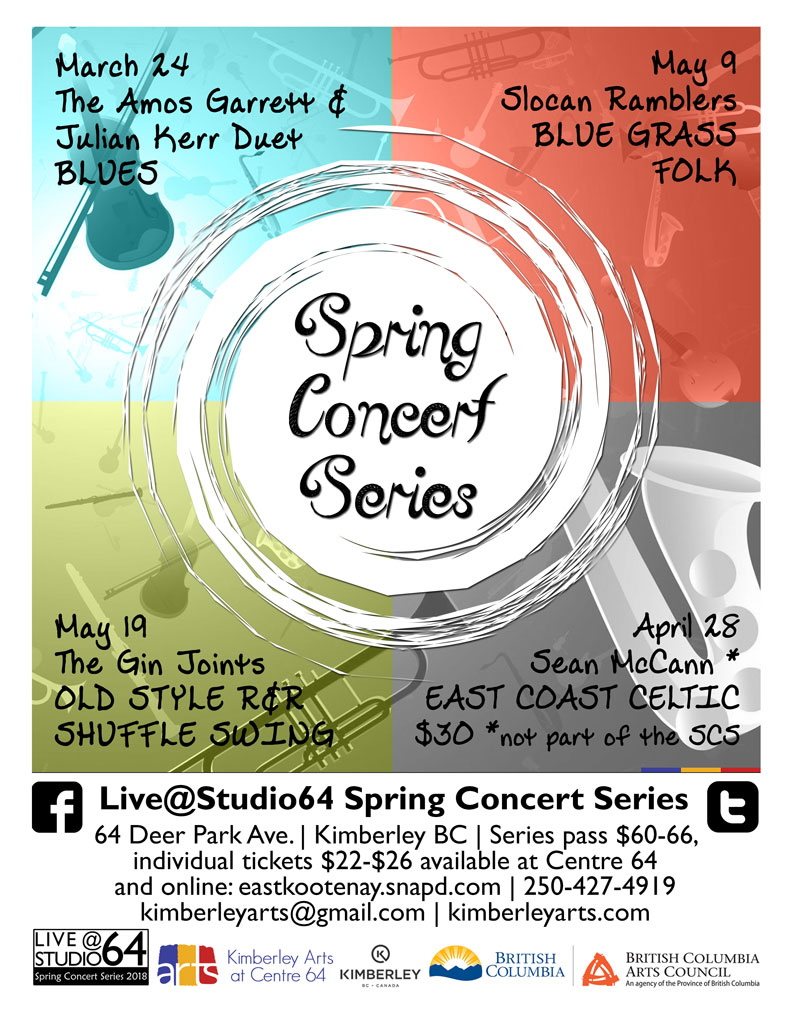 @@@@@@@@@@@@@@
From Duane Funk at the GREEN DOOR in Kimberley – He is inviting musicians to play on the Green Door stage. Contact Duane at duanefunkmusic@gmail.com.  He is especially looking to provide early evening stage opportunity, 6:30 to 7:30pm for local musicians and music students who can perform an hour set to open the evening for headliners at 8pm. He is open to ideas.
@@@@@@@@@@@@@@@@
Live music venues in Cranbrook

: THE HEID OUT, THE LEGENDARY BYNG ROAD HOUSE, THE KEY CITY THEATRE & THE STUDIO STAGE DOOR. For more information on coming events contact the venues

Live music venues in Kimberley

: BJs CREEKSIDE PUB, THE GREEN DOOR,THE STEMWINDER BAR AND GRILL (Kimberley Ski Hill) & CENTRE 64. For more information on coming events contact the venues
@@@@@@@@@@@@@@@@
IF YOU HAVE A PERFORMANCE EVENT THAT YOU WANT TO HAVE INCLUDED IN THE "ABOVE A WHISPER NEWSLETTER" OR IN THIS BLOG  THEN SEND ME APPROPRIATE INFORMATION.
I have two email accounts that are both current
Rod Wilson (rodneywilson1941@gmail.com)
parahaki@xplornet.com
This blog is www.rodneywilson.ca
I HAVE DELETED MY FACEBOOK ACCOUNT
PLEASE NOTE THAT FACEBOOK DOES NOT WORK FOR ME. OFTEN FACE BOOK ENTRIES ARE HEARSAY AND INCOMPLETE. IT IS BETTER TO JUST LET ME KNOW BY EMAILING ME A JPEG OF THE EVENT POSTER. IF THERE IS NO POSTER SEND ME ALL THE RELEVANT INFO (name of the event, the performer(s), date, time, location, cost of tickets and availability, website addresses etc. If it is a benefit event let us know who it is for).
@@@@@@@@@@@@@
 @@@@@@@@@@@@@@@@@@@@