@@@@@@@@@@@@@@@
LOCALS COFFEE HOUSE

STUDIO STAGE DOOR – CRANBROOK
SATURDAY JANUARY 18, 2020 7:30PM
SATURDAY FEBRUARY 29, 2020 7:30pm
SATURDAY MARCH 28, 2020 7:30pm
@@@@@@@@@@@@@
HOMEGROWN COFFEE HOUSE
CENTRE 64 – KIMBERLEY
SATURDAY JANUARY 25 2020, 8pm
SATURDAY FEBRUARY 29, 2020, 8pm
SATURDAY APRIL 25 2020, 8pm
@@@@@@@@@@@@@
THURSDAY FEBRUARY 6, 2020 – 7pm: THE LJO at the HeidOut
The Little Jazz Orchestra (LJO) is the "go to" jazz group in the East Kootenays and they play a regular engagement on the first Thursday of the month at the HeidOut Restaurant  in Cranbrook. For fine food, great beer and ambience come down and share an evening of fine music. See you there.
@@@@@@@@@@@@@
THURSDAY FEBRUARY 6, 2020, 7pm  – OPEN MIC SESSION – Hosted by Keith Larsen  at SOULFOODS (The old Mount Baker Hotel in Cranbrook)

@@@@@@@@@@@@@
KIMBERLEY ELKS CLUB
Saturday February 1, 2020 7-10pm: TAKE 4
This is the newest jazz group on the local scene and features Randy Marchi on Trumpet and Fluegelhorn; Tim Plait on Piano; Jim Cameron on Bass and Steen Jorgensen on Drums.
Thursday February 6, 2020 7-10: OPEN MIC SESSION Hosted by Bill St. Amand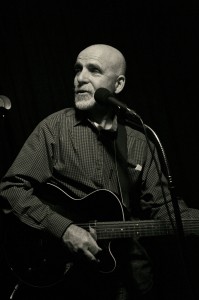 @@@@@@@@@@@@@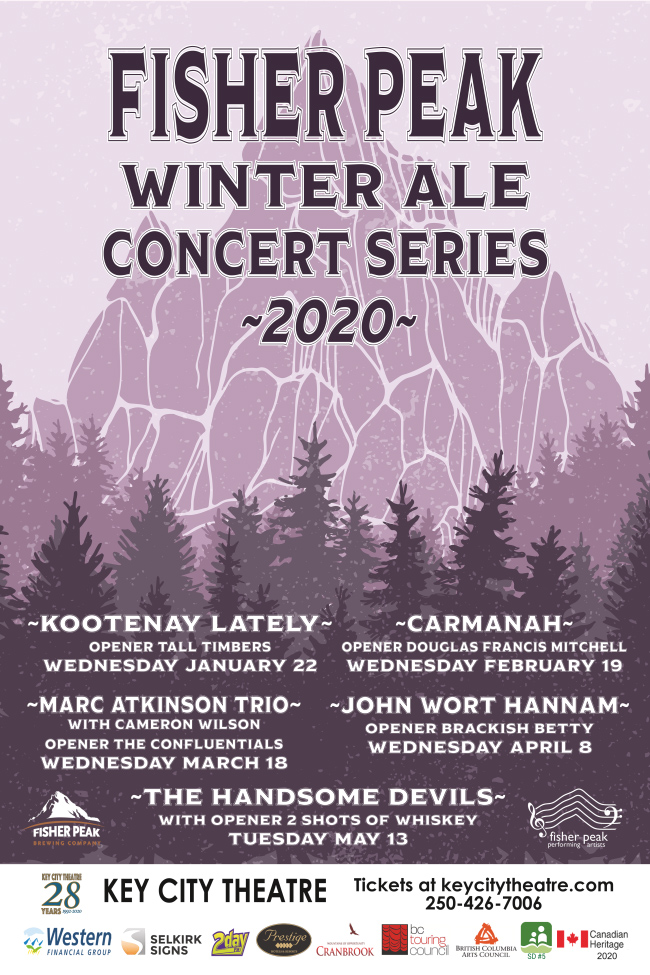 Wednesday January 22 at 7:30 pm Kootenay Lately with opener Tall Timber
Wednesday February 19 Carmanah with opener Doug Mitchell
Wednesday March 18 Mark Atkinson Trio with Cameron Wilson with opener The Confluentials
Wednesday April 8 John Wort Hannam with opener Brackish Betty
Wednesday May 13 The Handsome Devils with opener 2 Shots of Whiskey
Regular Subscription $130 | Members $120
@@@@@@@@@@@@@
To reserve a seat email:
or
More info in January
@@@@@@@@@@@@@
IF YOU HAVE A PERFORMANCE EVENT THAT YOU WANT TO HAVE INCLUDED IN THE "ABOVE A WHISPER NEWSLETTER" OR IN THIS BLOG  THEN SEND ME APPROPRIATE INFORMATION.
parahaki@xplornet.com
This blog is www.rodneywilson.ca
I HAVE DELETED MY FACEBOOK ACCOUNT
PLEASE NOTE THAT FACEBOOK DOES NOT WORK FOR ME. OFTEN FACE BOOK ENTRIES ARE HEARSAY AND INCOMPLETE. IT IS BETTER TO JUST LET ME KNOW BY EMAILING ME A JPEG OF THE EVENT POSTER. IF THERE IS NO POSTER SEND ME ALL THE RELEVANT INFO (name of the event, the performer(s), date, time, location, cost of tickets and availability, website addresses etc. If it is a benefit event let us know who it is for).
@@@@@@@@@@@@@
 @@@@@@@@@@@@@@@@@@@@