MEDIUM: PHOTOGRAPHY

Artist Statement:
I have been a casual photographer for many years and most of the time my photography has just been an extension of my other interests and activities. My first encounters with a camera was for the the documentation of surfing along the East Coast of Australia. My first camera was Practica SLR with a 50mm lens  and a huge cumbersome 500 mm telephoto lens. When I began my travels the camera became a tool to document people and places along the way. I was your basic casual photographer, that is up until about 10 years ago, when I began a more serious exploration of the medium. The advent of digital photography has freed me from the financial constraints of film and allowed me to experiment freely with situations and compositional possibilities. While I do use Photoshop for minor adjustments to the final images I am not proficient enough or an advocate of large scale manipulation of the image.
I have no specific training in photography or art, however, the following have figured largely in my artistic development: Japanese prints (traditional & modern), the art of Christopher Pratt, Mary Pratt, Alex Colville, David Blackwood, Walter Phillips, the landscape photography of Ansel Adams and the jazz photography of Francis Wolff. My major photographic interests have always been aspects of world around me. Currently it is focused on the performing arts (music, dance and theatre) but I am always on the lookout for interesting patterns and compositional possibilities in the world around me. I try to bring a strong sense of composition and design to all my images.  In the realm of music performance photography I constantly strive to capture the magical moment that is inherent in all performances. It's that fleeting moment of drama, spontaneity and creative spark that keeps me behind the camera. Below are some examples of my work:
Red Flower #2 received a second place citation at the 2007 VisArts Exhibition. The image was a result of casual encounter with a flower arrangement sitting on the kitchen counter in the morning sun.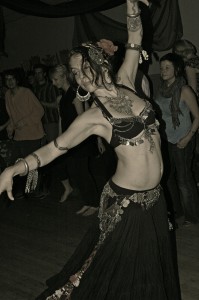 Jennifer received a third place citation at the 2009 VisArt Exhibition.
Graham Tagg – Viola, Symphony of the Kootenays was the Adjudicator's Choice at the 2012 VisArts Exhibition.
Rainy Day Plant, June 2012 – Grey Scale version. This is one of my many attempts inspired by  Ansell Adams famous 1942 image "Leaves, Mount Rainier National Park".
These are my latest images
Rainy Day Plant, June 2012 – Full Colour Version
Common Harebell
For more of my images go to the Photo Archives Tab in this blog
Although I have mounted and framed images available I am reluctant to offer them for sale. However, If there is an interest in purchase contact me by phone at 250-427-7151or by email at rodneywilson1941@gmail.com
@@@@@@@@@@@@@@@@@@@@@@@@