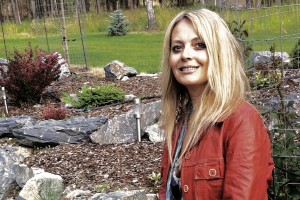 Sharon Routley is a self taught artist residing in Cranbrook, B.C.  Her mediums of choice are oil on canvas, acrylic on canvas or mixed media on canvas.  Her artwork has often been compared to Van Gogh; Narnia-like, evoking a feeling of looking into another world. Sharon often uses bold complementary colors and paints preferring to not look at any subject material, giving lots of room for creativity to happen. Many ideas for paintings build over time, like a dreamscape. Lately the use of antique or distressed frames have become of interest to her, finding it creates the charming look of having uncovered the painting from a forgotten attic space from bygone years…. Sharon's mission in the art world would be to try to create art that you feel as much as you see.
Sharon's work has been displayed in numerous galleries around the East Kootenays, and hangs in private collections across B.C. and Alberta, and the U.S.A.  and as far away as  India and Mexico.  She is also among the artists to be included in the book "The Creative Edge…Art of the Kootenays" by Karla Pearce.  Published Sept. 2009, this book is a collection of over 50 artists from the Kootenays, and is available at various book shops and galleries across Canada, including the Vancouver Art Gallery. Sharon also in involved with 12 other artists Art at the Fort, a gallery in the upstairs of the Wasa Hotel at Fort Steele.

Singing and songwriting also play a large part in Sharon's life, performing and recording with the band "Daze of Grace."  Dividing her interests has been very freeing, as she paints what she cannot sing, and sings what she cannot paint…
Sharon is currently compiling a coffee table book which melds her artwork and writings titled "Daze of Grace… Impressions in paintings and words."
For info regarding paintings or prints for sale, please contact Sharon at dazeofgrace@shaw.ca.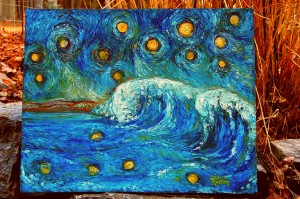 You can view Sharon's  art at www.sharonroutley.com and her music at www.dazeofgrace.com