A beautiful evening at the end of a bright sunny day; two busy markets in the down town core; lots of social activity; what more could one want? Music of course! Local musicians turned up in good numbers for the Farmers Market and the Down Town Business Association Market. Here are some images from the scene:
Local Bluegrass musicians Keith Larsen, Steve Jones and Elena Yeung.
Bluegrass – an excuse to dance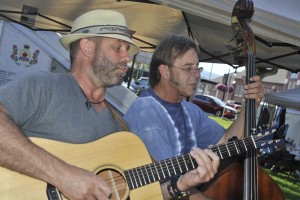 Keith Larsen and Steve Jones
Singer / Song writer / banjo picker Elena Yeung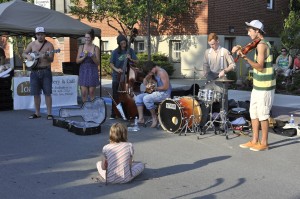 Youthful mayhem unleashed by "The Good Ol' Goats" – This photo lies; behind the photographer the street was packed with people.
   Sabrina – new to the area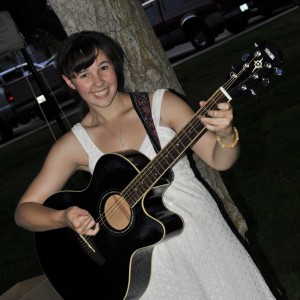 A seasoned Kimberley performer – Kaity Brown
Musicians would like to thank the Farmers Market and the DBA for the venues and the Cranbrook and District Arts Council for their sponsorship.
@@@@@@@@@@@@@@@