Friday June 14, 2013 8pm: DAVID SIMARD & JENNY BERKEL at the Driftwood Concert House. This is David`s second concert at the Driftwood. Contact Darin Welch at darin.welch@gmail.com for future concerts.  Also check the websites www.davidsimard.ca www.jennyberkel.com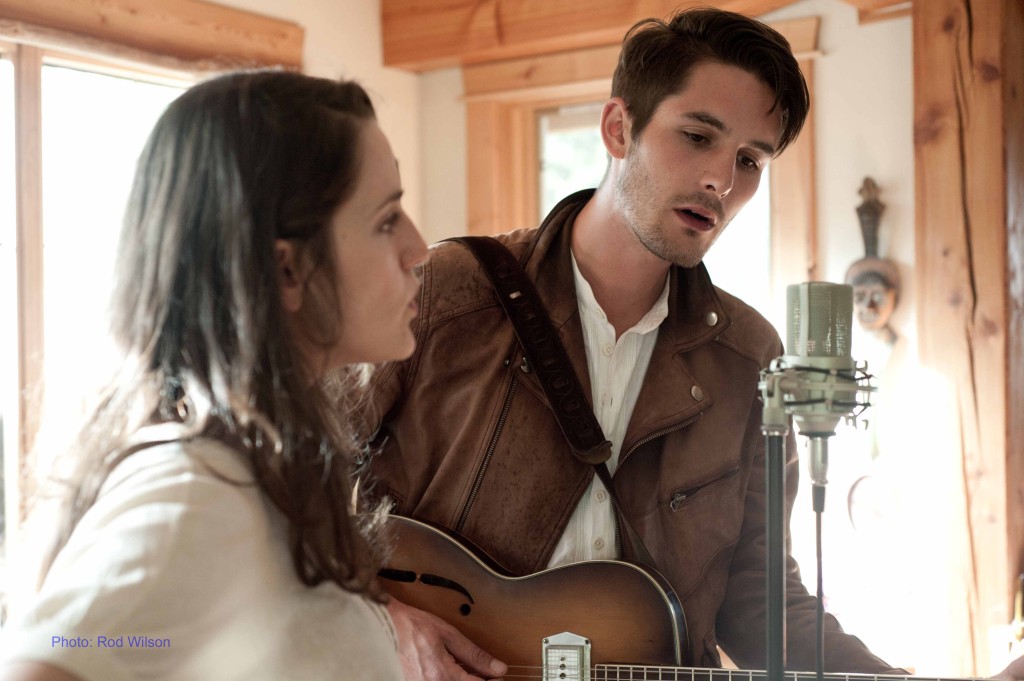 The light was soft and the evening outside tempting. Never-the-less the promise of being able to hear both Jenny Berkel and David Simard in an intimate acoustic environment was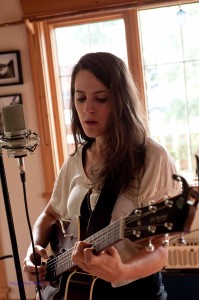 enough to draw a small crowd to the Driftwood Concert House. It was an an evening of exquisite music. Both of these musicians have just returned from a tour in Europe and were on their way the the Tiny Lights Festival in Ymir the next morning. Like a lot of creative musicians that fly under the radar their music does not easily fit into a genre. They are not pop, jazz, country, bluegrass, Celtic, Balkan, hip/hop, rap or any of those myriad of labels that become attached to music these days. Simply said they are singer / song writers exploring the their personal environments. The evening of mostly original material opened with Jenny Berkel performing  Beyond the Back Door and Lilac City. She was joined by David Simard for a gorgeous duet on a short love song called Watching the Ghost. A song about secrets, Tall Tales, had a nice rhythmic pulse that set the audience's feet tapping. Of the two covers that she performed Leonard Cohen's Chelsea Hotel was the most familiar. Green Rocky Road / Virginia Blues, attributed to the virtually unknown "folkie" Karen Dalton was new territory for me. I will do a little research on Karen in the near future.
Doreen (the song) is an old fashion name and one that has some cultural associations for me. But was David Simard singing about Doreen, a love that might or might not have been, or Dorreen, a place on the north side of the river between Hazelton and Terrace in
Northern BC? It seems that Doreen the place could also have been a home that was never really home but should have been. Either way it was nice evocative piece of music. David also performed the travellin' song My Shoes, an ode to Lucy ("Lucy you're a song I'd Like to write"), a love song for Big Oil, Good Clear Water, that didn't go over all that well in Alberta, and another dedication to the Doreen (the place), The Fire and the Flood.
He settled on a nice little grove in a piece called The Night.  For the encores he stepped up to the plate with John Prine's  Long Monday. As always the Driftwood House again delivered up another tasty morsel of beautifully intimate music. Below are some images from the evening and the photographers dream that is the Driftwood Concert House (click on the images for a larger view).


@@@@@@@@@@@@@@