1959 was a pivotal year in the history of Jazz. It was the year that Miles Davis recorded the ground breaking modal jazz master piece Kind of Blue; It was the year that Dave Brubeck and Paul Desmond launched their experimental album Time Out that explored the potential of unusual time signatures in Jazz; It was also the year that Charles Mingus wrote his anthems for the civil rights movement that was immortalized in the album Mingus Ah Hum;
Last, but not least it was the year that Ornette Coleman exploded onto the scene with his album The Shape of Jazz to Come. It wouldn't be too hard to arrive at a majority consensus on the first three albums but Ornette Coleman's contribution to the jazz lexicon and the innovations of The Free Jazz Movement was controversial in 1959 and here over fifty years later the dust has not yet settled.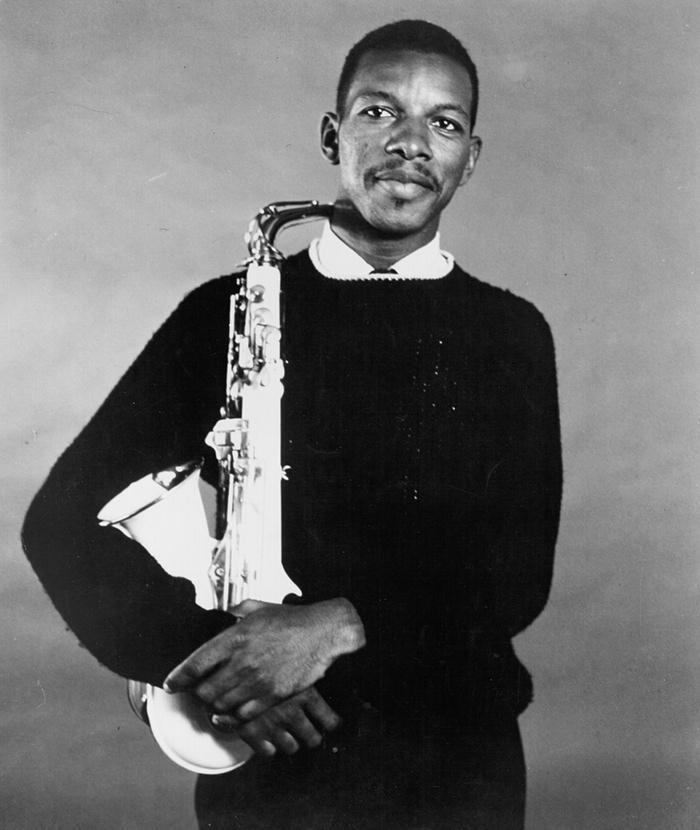 Randolph Denard Ornette Coleman (March 9, 1930 – June 11, 2015) was an American  jazz saxophonist, violinist, trumpeter and composer. He was one of the major innovators of the  free jazz movement movement of the 1960s, a term he invented with the name of an album. Coleman's timbre was easily recognized: his keening, crying sound drew heavily on blues music. He was awarded a MacArthur Fellowship in 1994. His album Sound Grammar received the 2007 Pulitzer Prize for Music …….. From the beginning of his career, Coleman's music and playing were in many ways unorthodox. His approach to harmony and chord progression was far less rigid than that of bebop performers; he was increasingly interested in playing what he heard rather than fitting it into predetermined chorus-structures and harmonies. His raw, highly vocalized sound and penchant for playing "in the cracks" of the scale led many Los Angeles jazz musicians to regard Coleman's playing as out-of-tune. He sometimes had difficulty finding like-minded musicians with whom to perform. Nevertheless, Canadian pianist Paul Bley was an early supporter and musical collaborator. In 1958, Coleman led his first recording session for Contemporary, Something Else!!! The Music of Ornette Coleman….. Wikipedia.  In 1959 he followed that up with a series of albums and engagements in New York that literally hit the jazz world like a tornado.
Coleman was never really accepted by the mainstream jazz world. Most patrons and a significant percentage of musicians shied away from his music. There were exceptions of course. John Coltrane, John Lewis, Pat Metheny, Charlie Haden, Lou Reed, The Grateful Dead and Don Cherry were among his champions. However, they were the exceptions. However his influence and statue continued to grow throughout his career.
Coleman died of a cardiac arrest at the age of 85 in New York City on June 11, 2015. His funeral was a three-hour event with performances and speeches by several of his collaborators and contemporaries.
Here is probably his most famous composition Lonely Woman
and now played by Pat Metheny
and here is what all the fuss was about….  FREE JAZZ
https://www.youtube.com/watch?v=swJ-BZyCIh8
 @@@@@@@@@@