Saturday April 8, 2017, 7:30pm – SWEET ALIBI at 5768 Haha Creek Road, Wardner. This is the last concert of this season's Home Routes House Concerts.
It seems that Winnipeg is possibly the geographical center of Canada and at the same time it is the center of Canada's musical universe. Maybe it is the cold winters that drives everybody indoors to play and appreciate music. Over the years the quality of musicians that have  come out of this city has proven to be exceptional. For this last concert, the trio Sweet Alibi –  Amber Rose – vocals, guitar, ukulele and a little percussion on the side; Michelle Anderson – vocals, banjo and guitar; Jess Rae Ayre – vocals, guitar, harmonica and a little percussion on the side has once again demonstrated that musicians from Winnipeg are top draw. Most of the music presented was original material written by the trio with an  occasional cover of lesser known songs such as Bob Dylan's Gotta Serve Somebody (it was a new song to me but it maybe better known by everybody else)
Gotta Serve Somebody
You may be an ambassador to England or France
You may like to gamble, you might like to dance
You may be the heavyweight champion of the world
You may be a socialite with a long string of pearls
But you're gonna have to serve somebody, yes indeed
You're gonna have to serve somebody
Well, it may be the devil or it may be the Lord
But you're gonna have to serve somebody
You might be a rock 'n' roll addict prancing on the stage
You might have drugs at your command, women in a cage
You may be a businessman or some high-degree thief
 They may call you Doctor or they may call you Chief
etc…………………………..
Also there was Khari Wendell McClelland's Song of the Agitator. It is a song that remembers the Underground Railway of African Americans fleeing from the USA in the mid 1800s.  It is a song that, with the current Moslem immigrants illegally crossing the border into Manitoba had some sense of deju vu . "Every thing changes but some things seem to just stay the same". As per their website – " The appeal of Sweet Alibi's sound hinges on their ability to mix elements of folk, roots, and country, then present it in the context of a tightly-structured pop song." I think that is true. Their vocal harmonies are strong and their spartan accompaniments take the music way outside the narrow confines of current pop/rock music. The mix of the banjo and the heavy vibrato of the electric guitar provides a unique background to their songs and takes them even further away from run of the mill pop music. Three songs that had great appeal where Dark Train, Walking in the Dark and Bodacious (a famous rodeo bull forced to retire because he was way to dangerous for cowboys to try and ride). Here are some images from the evening:
         Jess Rae Ayre                                           Michelle Anderson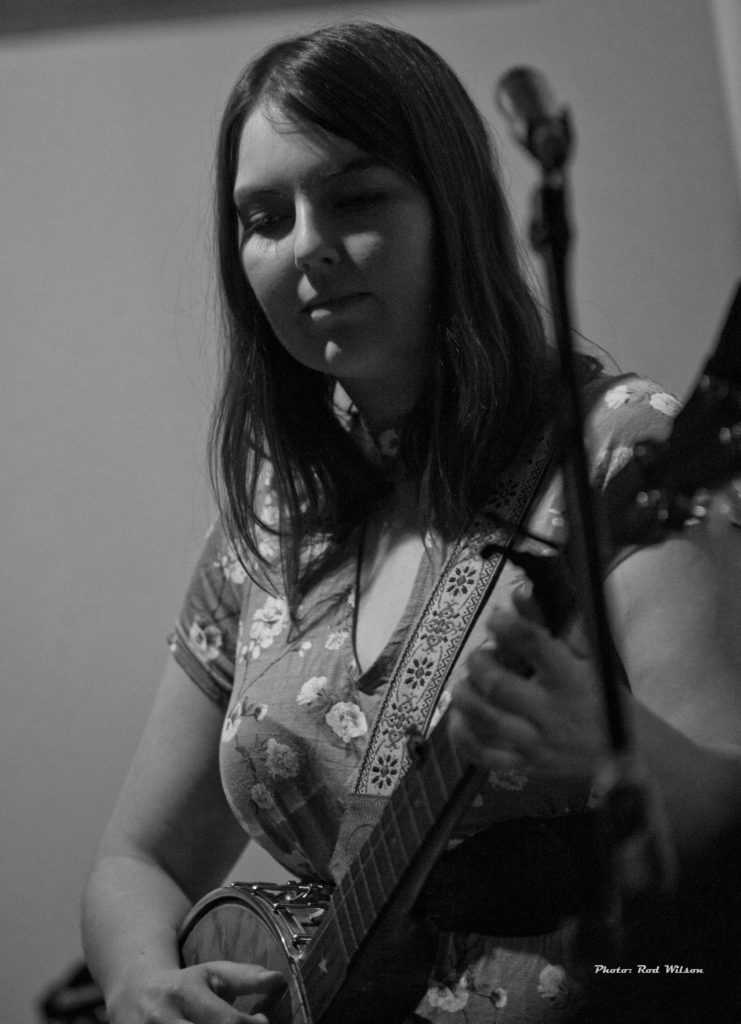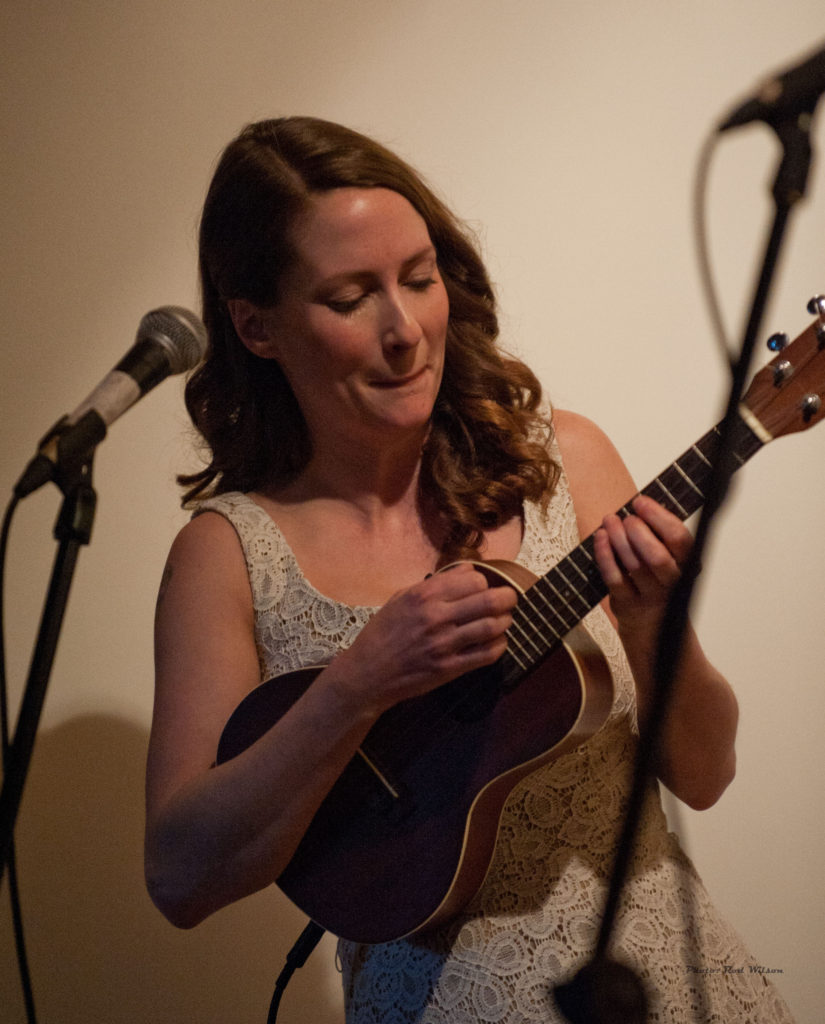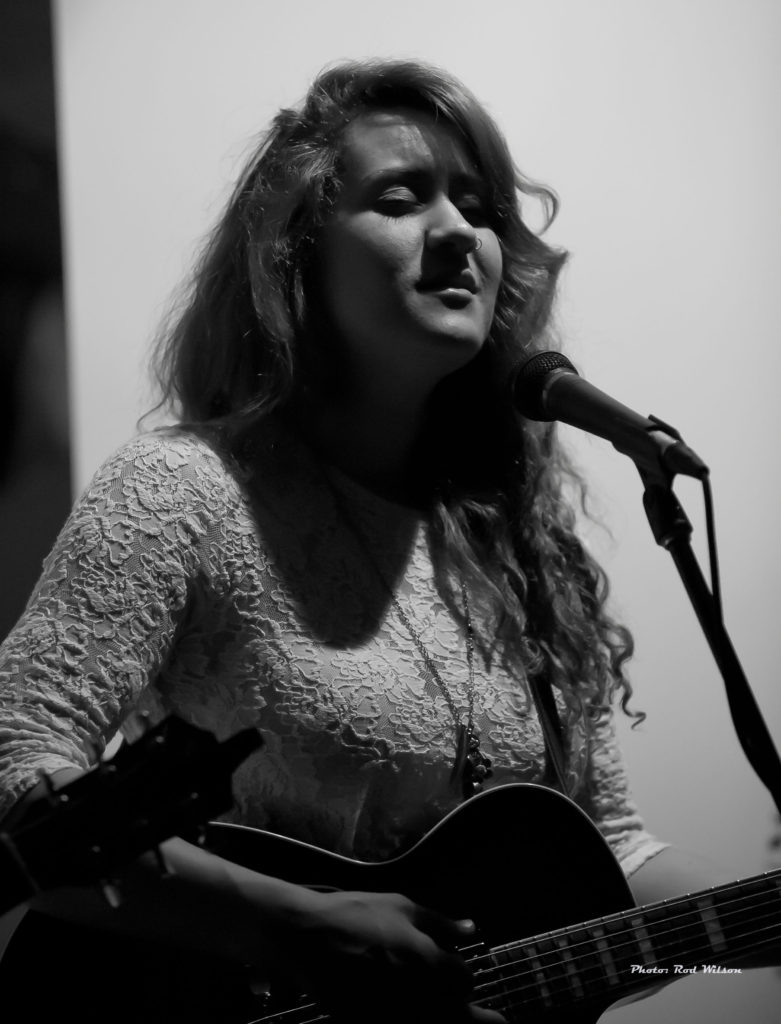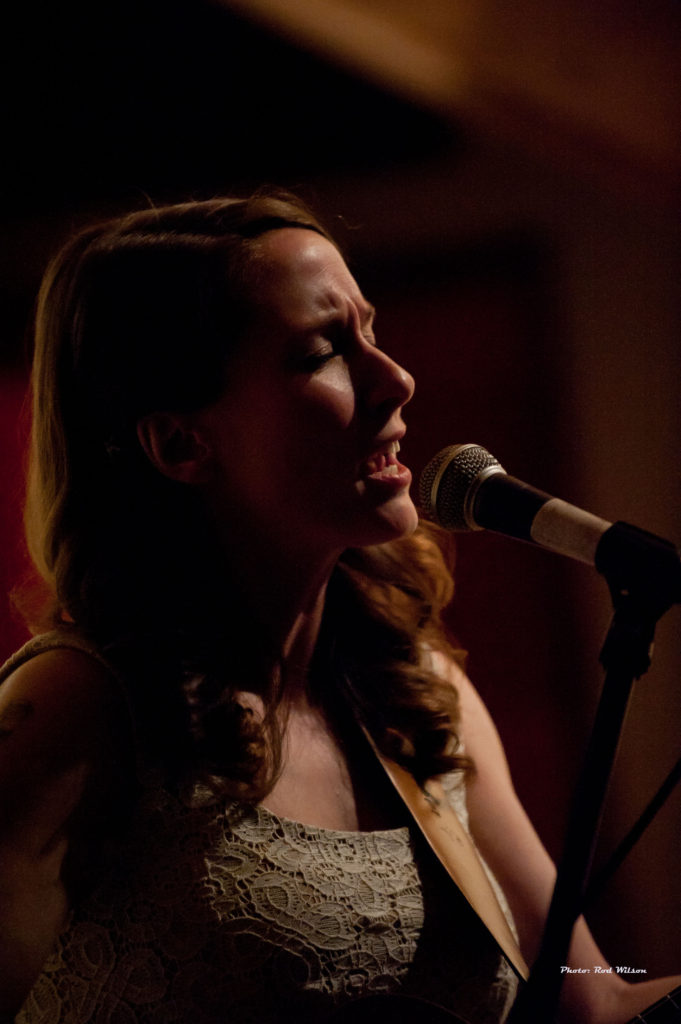 So ends the marvelous musical series for this past winter. The musicians and the venues were were exceptional and the weather, at times, was a little bit of a challenge but that comes with living in the back blocks of Canada. I wish to thank the hosts, Van, Shelagh, Patricia and Gordon for opening their homes for these wonderfully intimate musical concerts and for providing the wine and treats. I am looking forward to next winter and, hopefully, another Home Routes Concert Series.
@@@@@@@@@@@@@