Mandolin music has a long European history that is usually associated with Italian  Neapolitan music. When the instrument migrated to North America in the early part of the twentieth century it underwent some physical changes. The traditional round back gave away to relatively thin flat backed instruments in a number of shapes (A-Style; F-Style and others). The most famous of these North American instruments were those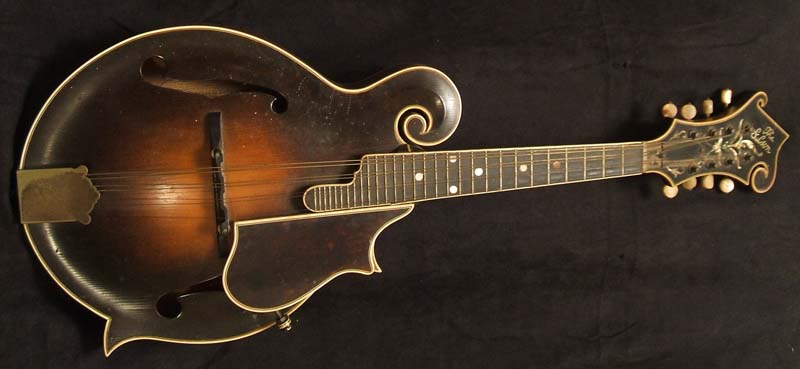 designed by Lloyd Allayre Loar. He was a sound engineer and master luthier  with the Gibson company in the early part of the 20th century. His instruments, including the famous F5 model mandolin, are expensive ($100,000 +) and are much sort after instruments that have become associated with Bill Monroe and Bluegrass music. The mandolin "chop" that emulates the back beat of a snare drum is one of the most characteristic sonic signatures of Bluegrass music.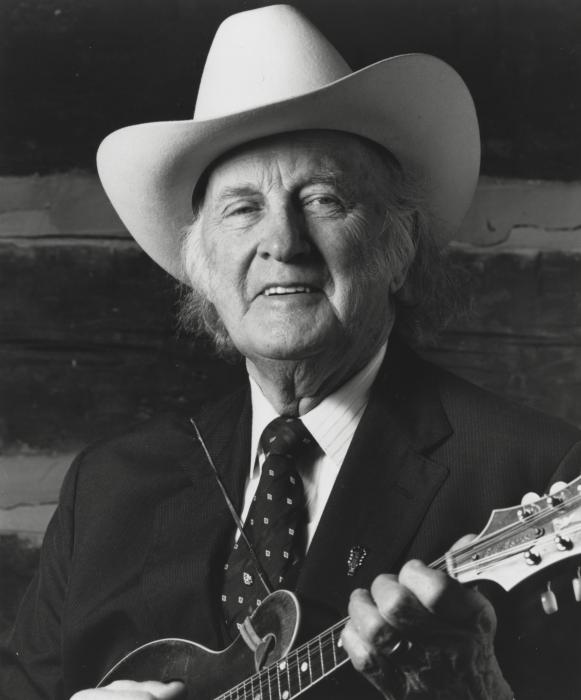 Now, theoretical physicists have often held sway with the notion that there are multiple simultaneous universes that can  co-exist. The notion does stretch the mind somewhat but in the world of mandolin music it almost seems that it is a possibility. While the Neapolitan mandolin migrated to North America, underwent physical changes and came to prominence in the hands of unique virtuosos like Bill Monroe, a similar but different transformation was taking place half a world away in Brazil. The mandolin in Brazil probably came out of Portuguese traditions and became rooted in a musical style called Choro. Although contemporary flat backed styles of mandolin are used in Brazil  the Portuguese instrument also underwent changes. An extra course of strings was added to a slightly larger body with a wider neck. The result is a five course instrument called a Bandolim (pictured below) that is tuned C G D A E.
North America has Bill Monroe; Brazil has Jacob do Bandolim. As documented in Wikipedia, he was born under the name Jacob Pick Bittencourt (December 14, 1918 – August 13, 1969). He adopted a stage name to reflect the the name of the instrument he played, the Bandolim. He has become intimately associated with Choro, a genre also popularly known as chorinho ("little cry" or "little lament"). This popular Brazilian genre is a musical synthesis of European salon music and Brazilian rhythms. As a  perfectionist, Jacob was able to achieve from his band Época de Ouro the highest levels of quality. Jacob hated the stereotype of the "dishevelled, drunk folk musician" and required commitment and impeccable dress from his musicians who, like himself, all held "day jobs." Jacob worked as a pharmacist, insurance salesman, street vendor, and finally notary public, to support himself while also working "full time" as a musician. In addition to his virtuoso playing, he is famous for his many choro compositions, more than 103 tunes, which range from the lyrical melodies of "Noites Cariocas" , Receita de Samba and "Dôce de Coco" to the aggressively jazzy "Assanhado", which is reminiscent of  bebop. He also researched and attempted to preserve the older choro tradition, as well as that of other Brazilian music styles. Outside of Brazil Choro seems to be under going a surge of interest. The Israeli clarinetist Anat Cohen has recently released a number of new recordings with the Trio Brasileiro. The trio  features Dudu Maia on Bandolim; Alexander Lora on Pandiero (the driving Brazilian samba tambourine that is the heart beat of Brazilian music) and his brother Douglas Lora on seven string nylon guitar. Below is a YouTube clip of the Trio and a clip of David Benedict playing a Choro on a more familiar North American style Mandolin. Notice how different are the sounds coming from the Mandolin and the Bandolim. The mandolin seems to have a sharper, more percussive "bite" that fits so well into Bluegrass. The Bandolim seems, at least to my ear, to have a bigger, fuller sound that probably would not work in a Bluegrass setting.
So if you are a mandolin player and find the music attractive you should check out the Mel Bay publication Choro Brasileiro – Brazilian Choro: A Method for Mandolin by Marilynn Mair and Paulo Sa (MB21975BCD). The publication includes a CD.
@@@@@@@@@@@@@@@
Poscript: I sent a link of this blog entry to the Hornby Island luthier Lawrence Nyberg to find out if he had any any interest in the Bandolim. As it turns out he has been experimenting with the instrument and has posted the following on his face book page.
@@@@@@@@@@@@@@@