In the countdown to the end of summer this was the second to last performance series in the free SummerSounds concerts in Rotary Park. "Tango in the Park" – there could not be a better way to spend a summer evening. After some initial Tango instructions for dancers The Gabriel Palatchi Trio took to the stage to get things rolling. Keyboardist Gabriel Palatchi is no stranger to the area. He is a frequent visitor to the Kaslo Jazz Festival and over the years he has performed in Kimberley on September 5, 2015 and September 8, 2018. Each time he was accompanied by crackerjack bass players and drummers. In 2015 he was accompanied by Nelson musicians  Doug Stephenson on bass and Tony Ferraro on drums; In 2018 it was Cameron Hood on bass and the brilliant Venezuelan drummer Luis Tovar on drums. This time around the bass player was JP Lopensee from Ottawa/Montreal and the Columbian (as in South America) drummer Juan Encinales . Gabriel is a somewhat itinerant musician wandering around the planet studying and picking up musical styles and fellow musicians as he moves from gig to gig and from place to place. He is originally from Argentina and currently is based in Mexico so it is no surprise that his music has a decidedly Hispanic flavor. Naturally that includes Argentinean Neuvo Tango, Afro-Cuban Jazz, Salsa, Funk, a little Flamenco, etc. Most, if not all, tunes are original compositions by Gabriel Palatchi. The tunes included Sefarad Roots, Le Vecindad, El Calefonk, El Matesito  and the only tune with an anglo title, What the Funk.  For Cranbrook audiences this is pretty unfamiliar music.  No matter. The trio quickly established a grove and dancers responded accordingly. Here are images from a night of "funkified" Latin music.
First – The dancers: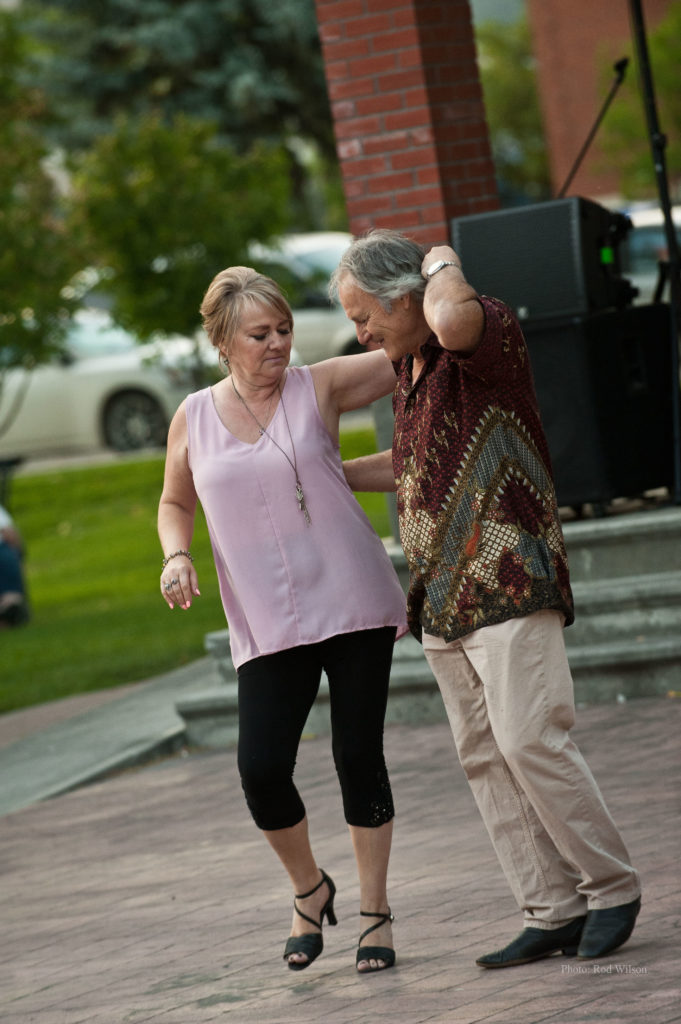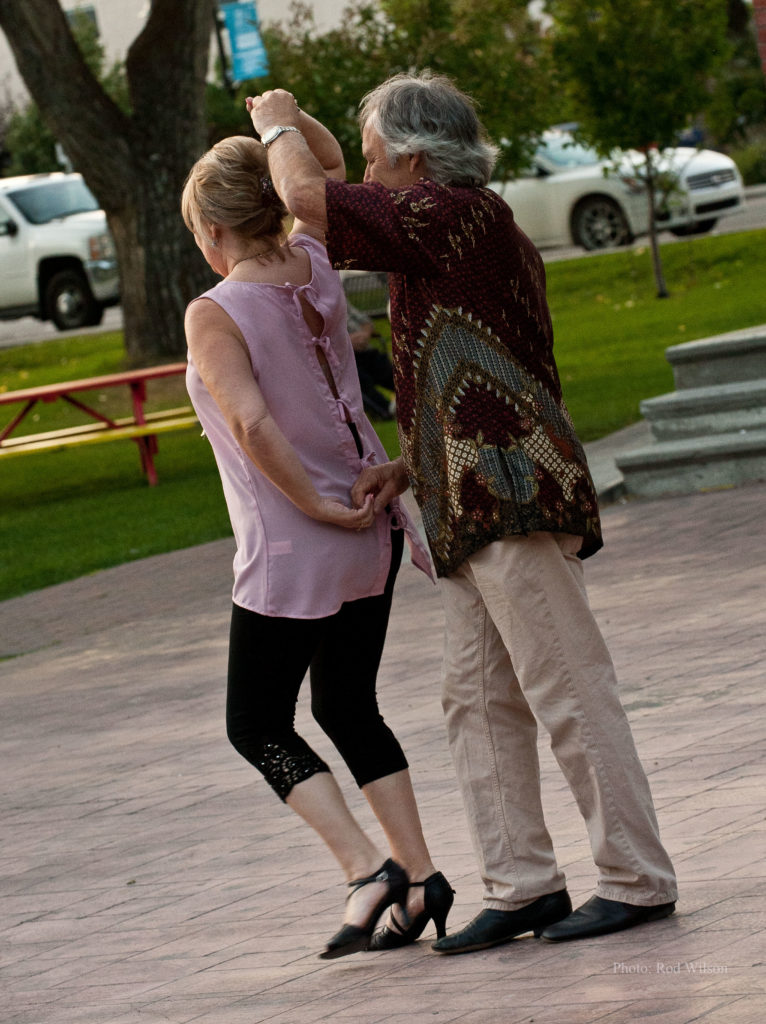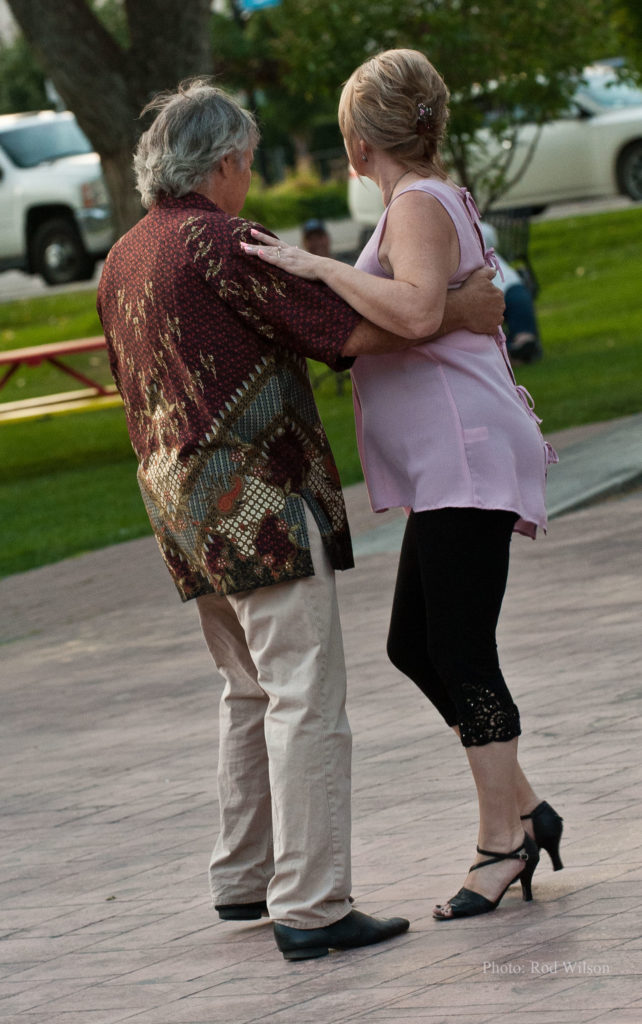 and now the trio: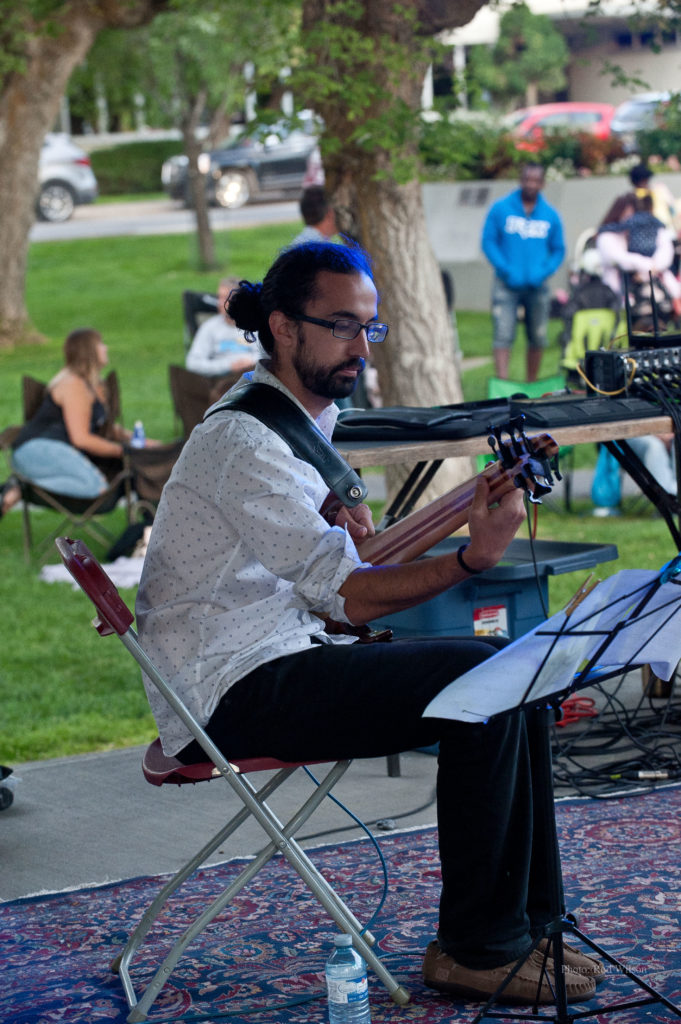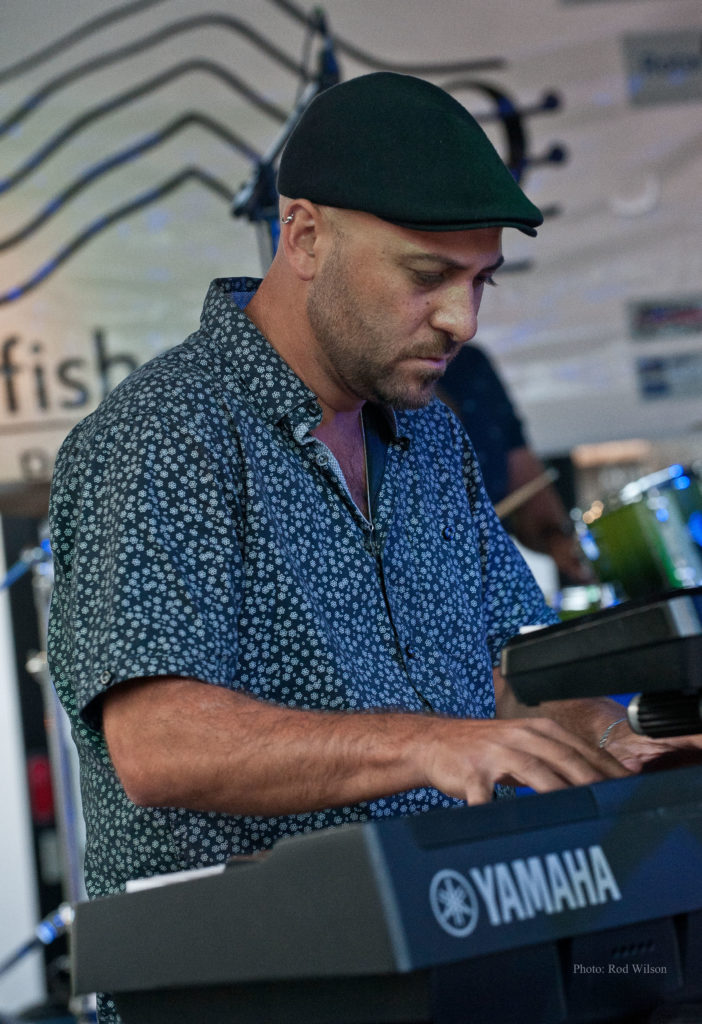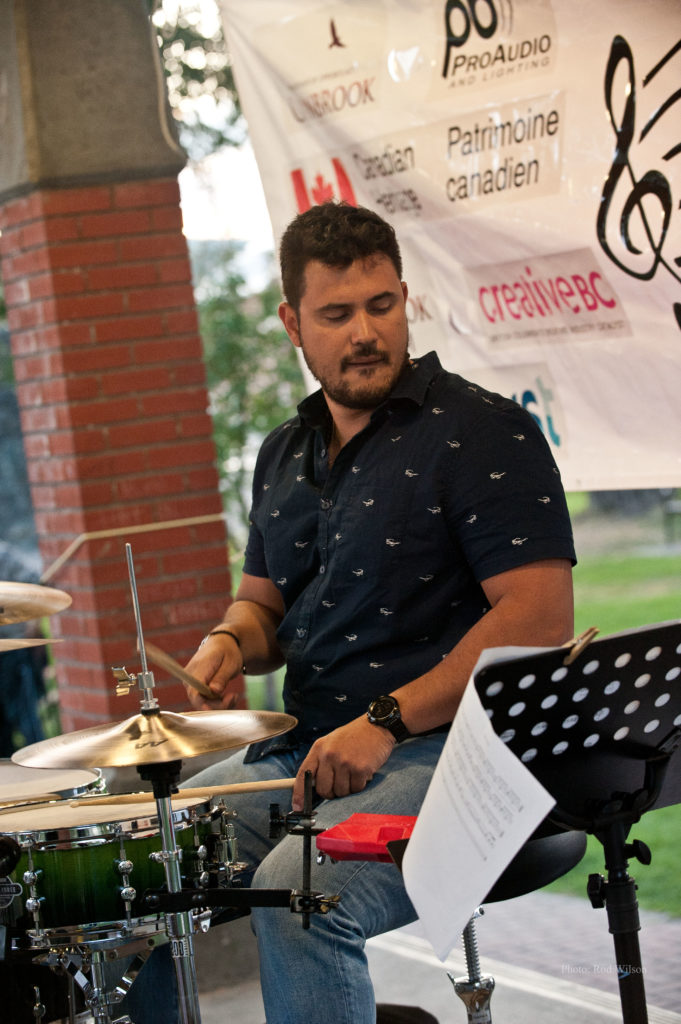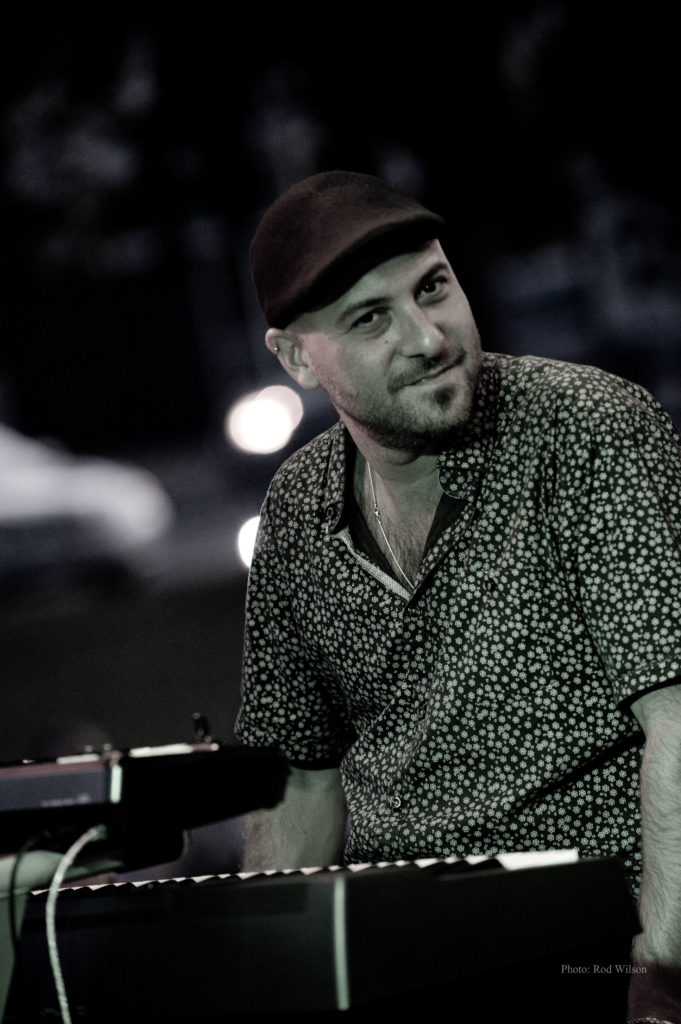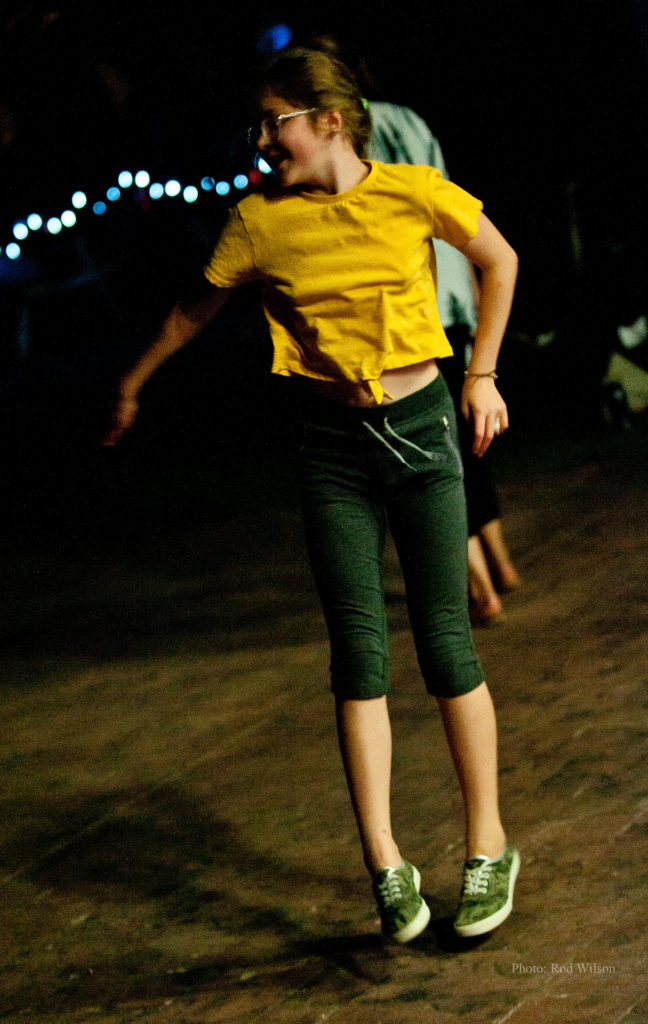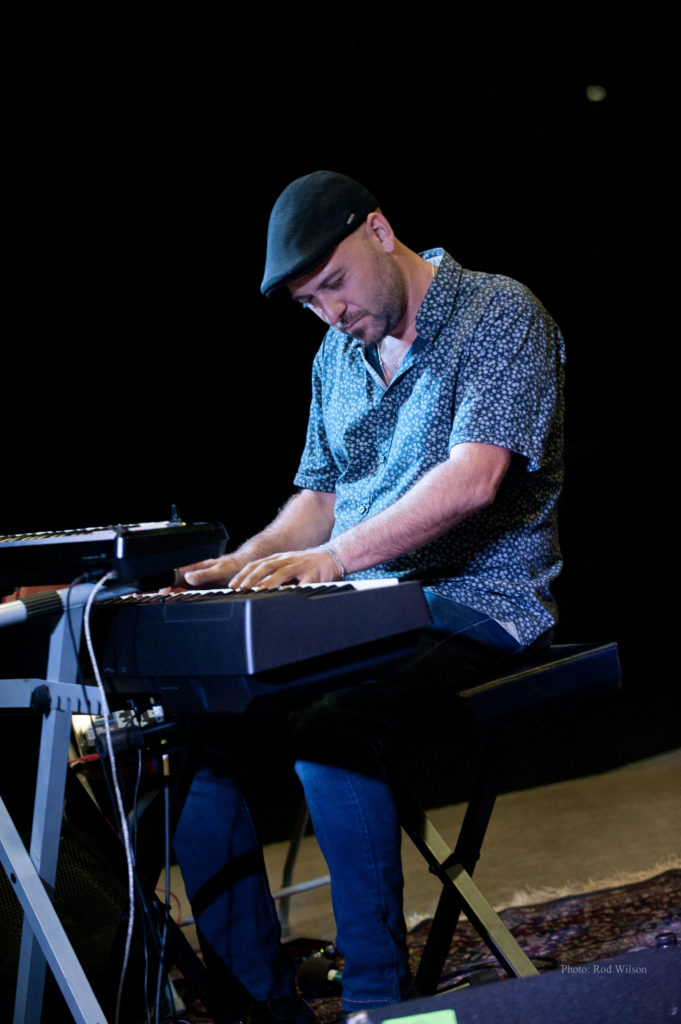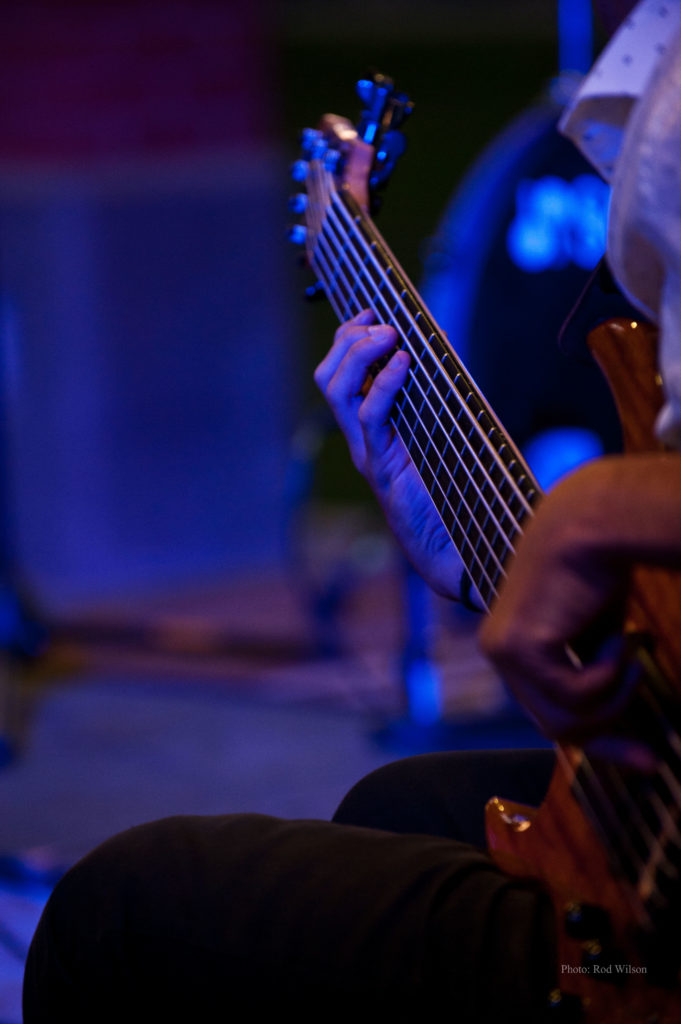 For this summer evening of spectacular music we need to thank the Fisher Peak Performing Arts Society. It takes a lot of organizing and fund raising to provide the citizens of Cranbrook with this wonderful free concert series.

@@@@@@@@@@@@@