Kimberley Pipe Band benefit events are always a blast and this was no exception. This particular one was held in the convention center at the North Star Ski Hill in Kimberley and, as usual, featured the Kimberley Pipe Band, Hali Duncan & Liela Cooper Highland Dancers, a silent and live auctions and live entertainment. After the close of the auctions  The Choice (James Neve – Guitar and Vocals; Rick Parsons playing five keyboards and Brian Hamilton on drums) took to the stage for an outstanding selection of classic rock tunes. They were later joined by The Brass Monkey featuring Jim Cameron on bass,  Keith Kendall on Tenor sax, Randy Marchi and Shinobu Murata switching out on trumpet and valve trombone. They ended the evening with a full on big band experience. Money raised by the event is ear marked for the Kimberley Pipe Band's planned trip to The Netherlands Remembrance Day Celebrations in 2020. Despite the atrocious lighting conditions in the center I did my best to capture images to document this fun event. Here they are and I apologize for the general poor quality of the images.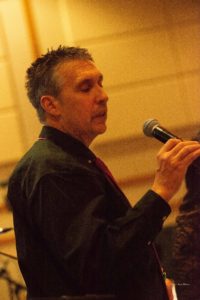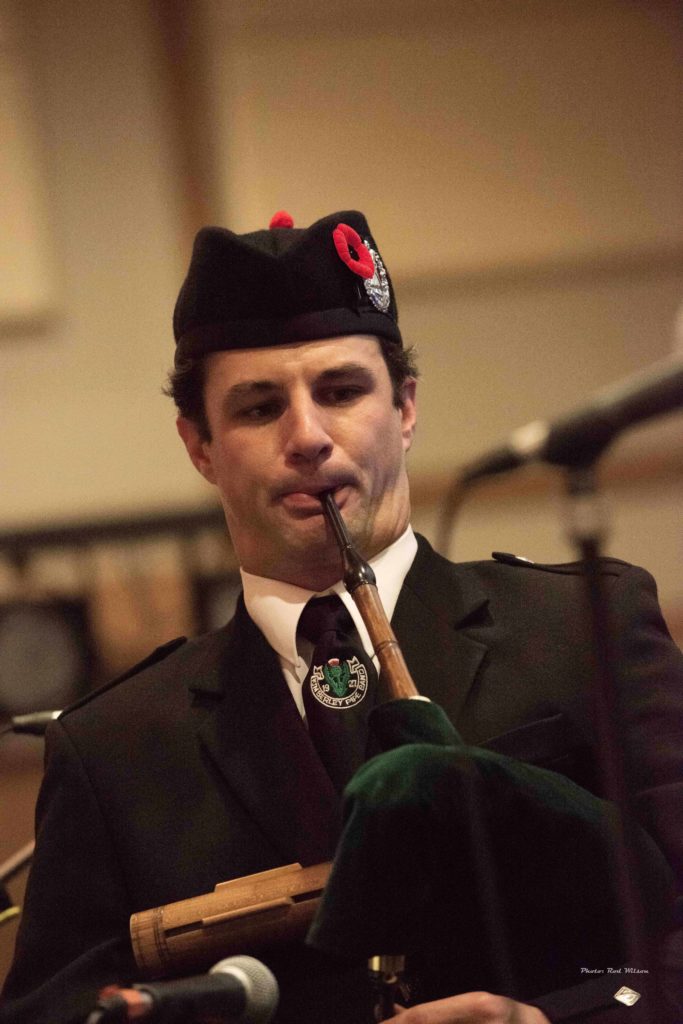 The Bands –  The Choice & Brass Monkey….. Although the evening was a celebration of "Pipe Band Culture" and a somber tribute to the Remembrance Day Fallen it had to finish on a danceable note and that was provided by The Choice and The Brass Monkey with the band's organ driven classic rock tunes and the crackling snap of a horn section.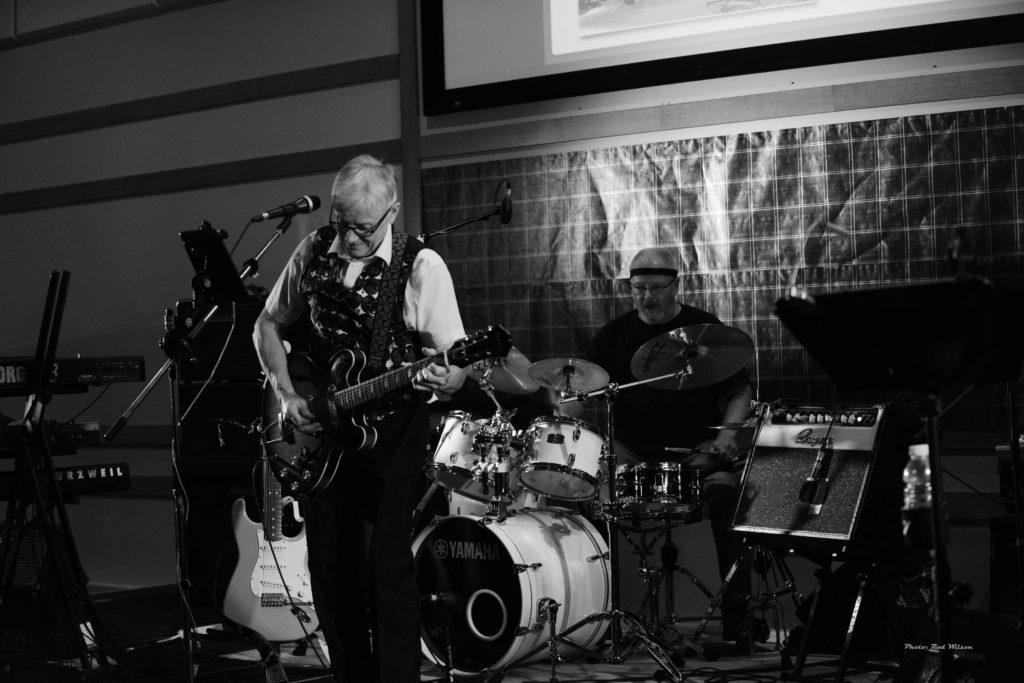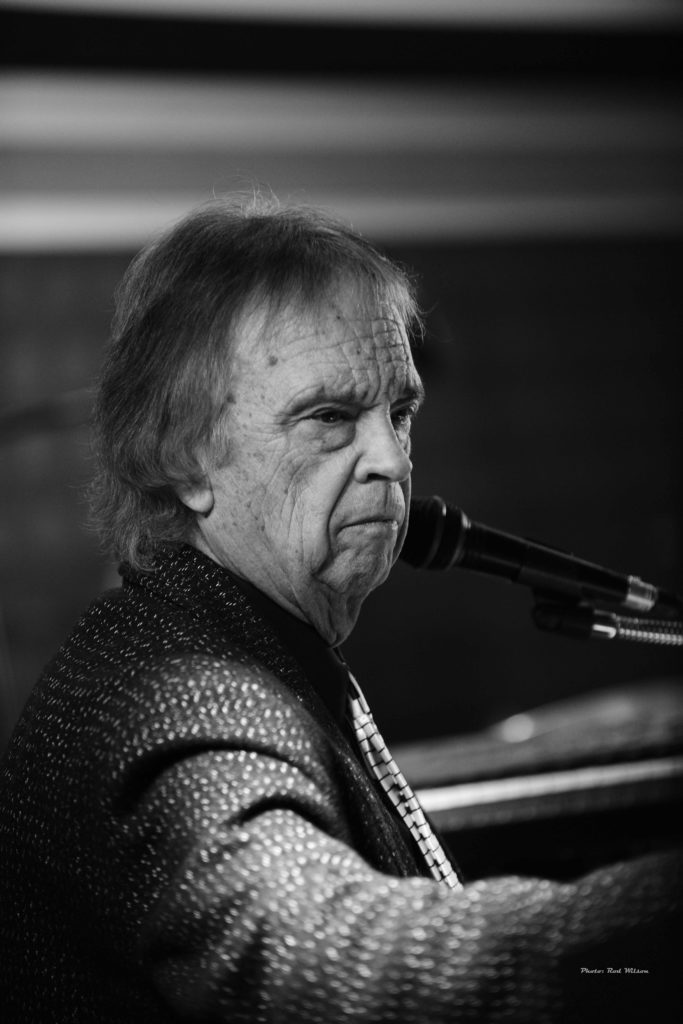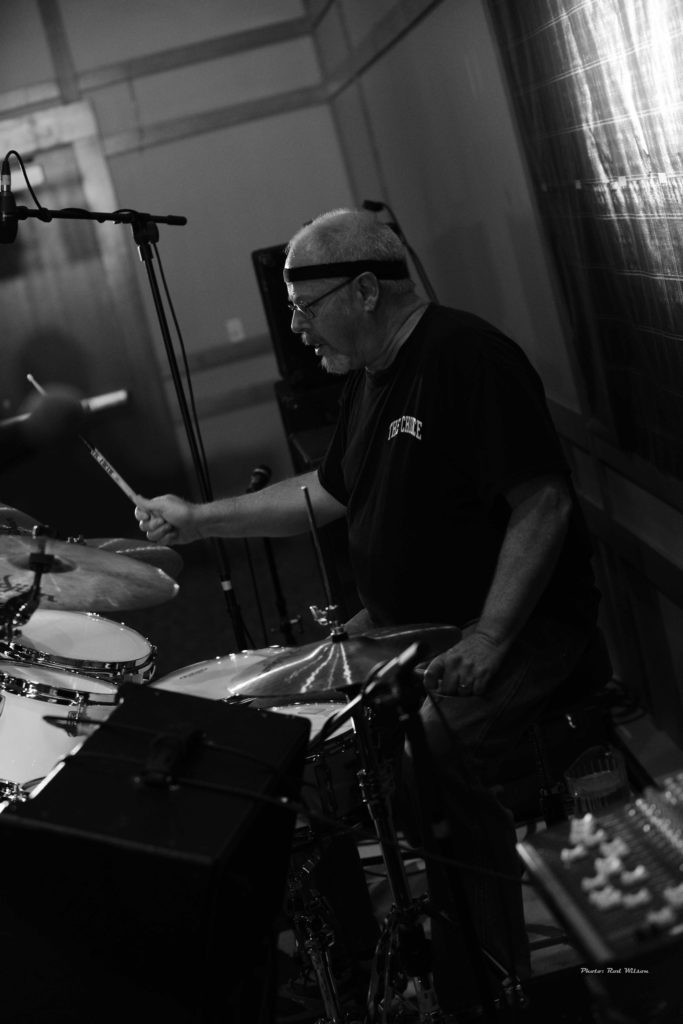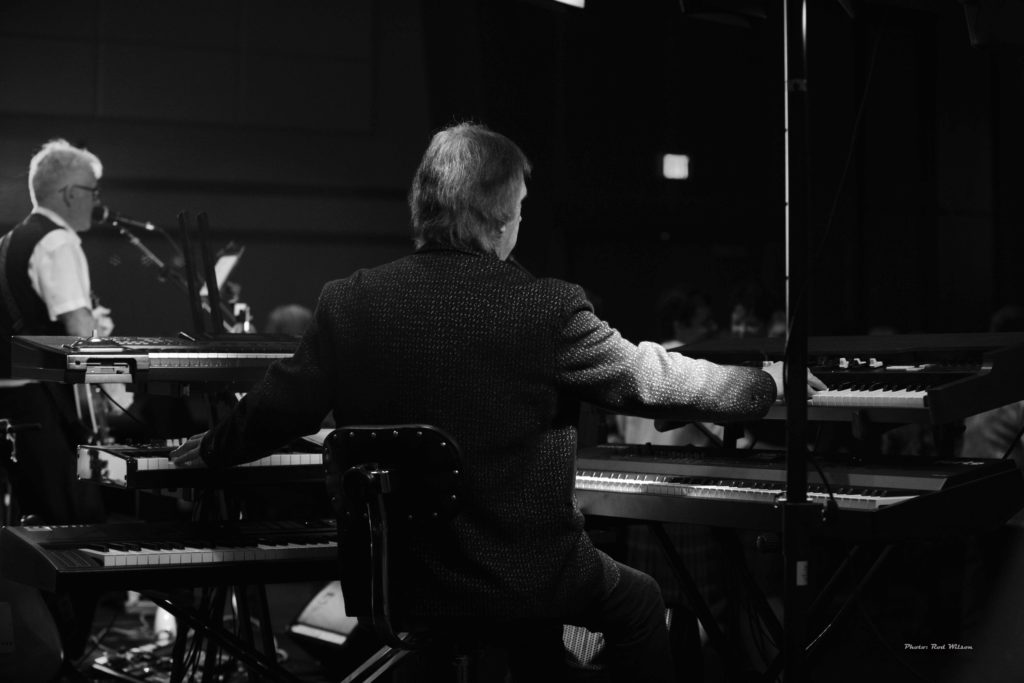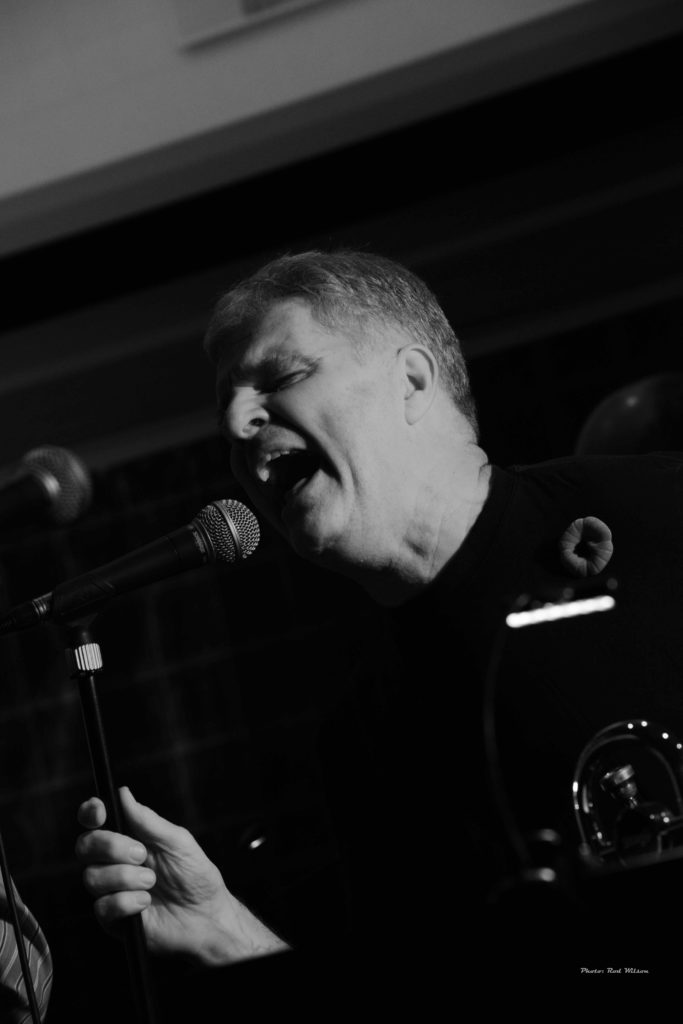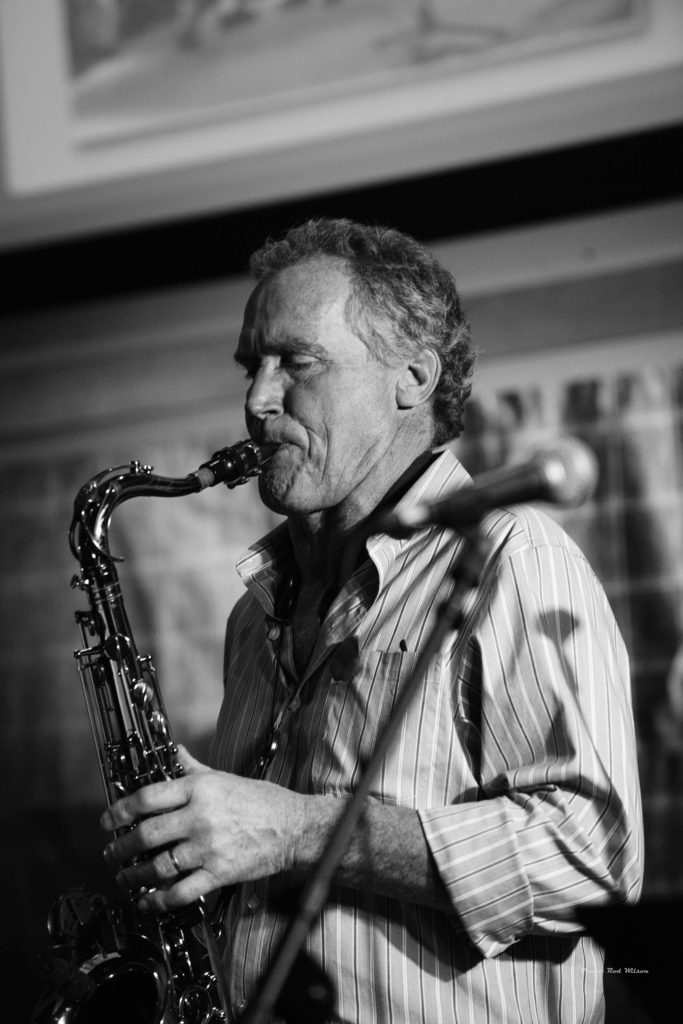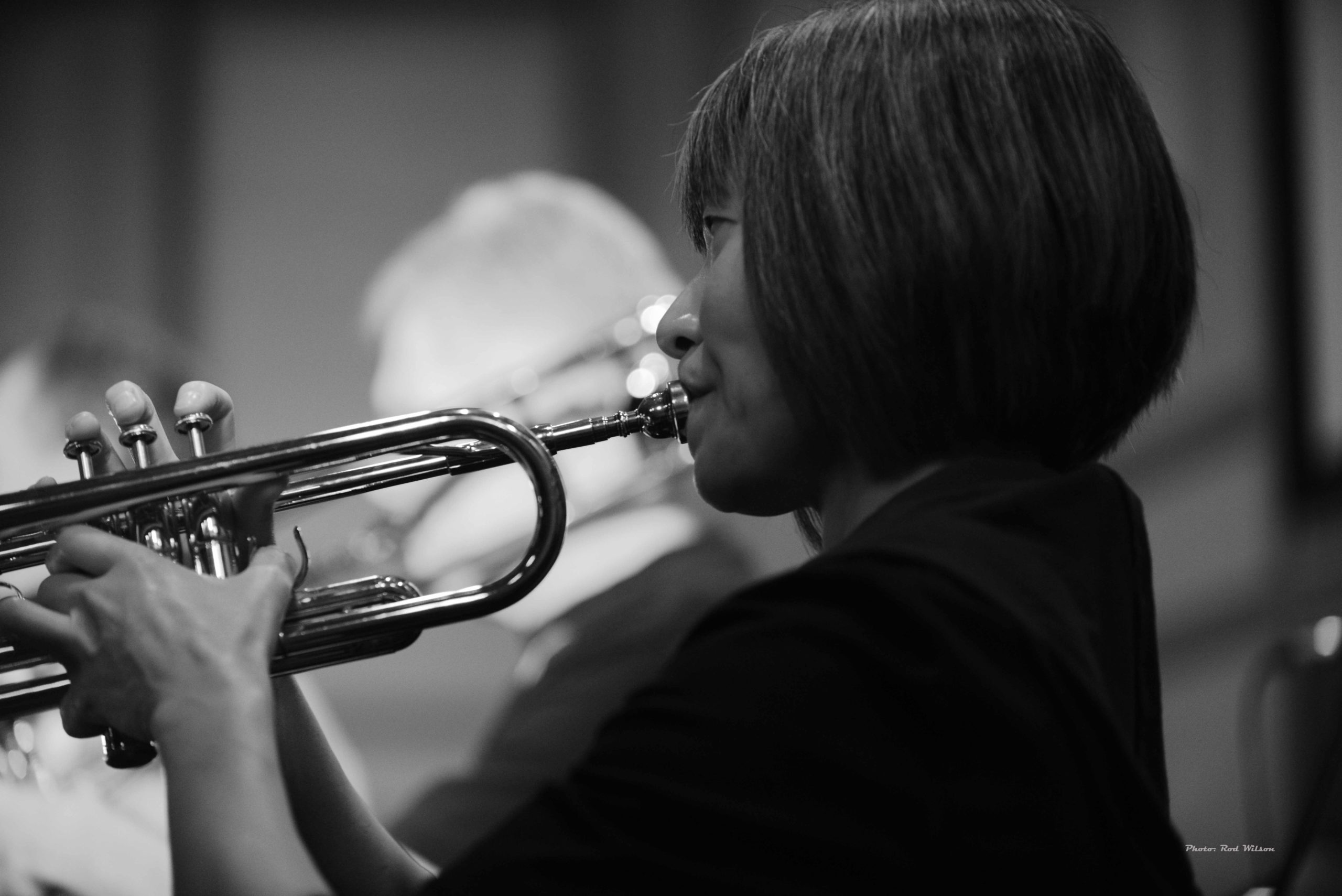 In the near future I am sure there will be another fund raiser for "The Road to 2020". I am looking forward to that.
@@@@@@@@@@@@