The Quarantine Station by Michelle Montbello ($3.99- Kindle)
The book spans two time frames. In the present era a woman is trying to come to terms with personal issues and a family history associated with the great "Spanish Flu" Pandemic of 1918-1920.
"When Rose Porter arrives on the shores of Sydney with little money, she must take a job as a parlour maid at the mysterious North Head Quarantine Station. It's a place of turmoil, segregated classes and strict rules concerning employee relationships. But as Rose learns, some rules were made to be broken and Rose proceeds to break them all. 2019 … Over a century later, Emma Wilcott lives a secluded life in Sydney where her one-hundred-year-old grandmother, Gwendoline, is all she has. Gwendoline is suffering dementia and her long-term memories take her wandering at night. Emma realizes she is searching for someone from her past. Emma's investigation leads her to the Quarantine Station where she meets Matt, the station carpenter, and together they unravel a mystery so compelling it has the power to change lives, the power to change everything Emma ever knew about herself."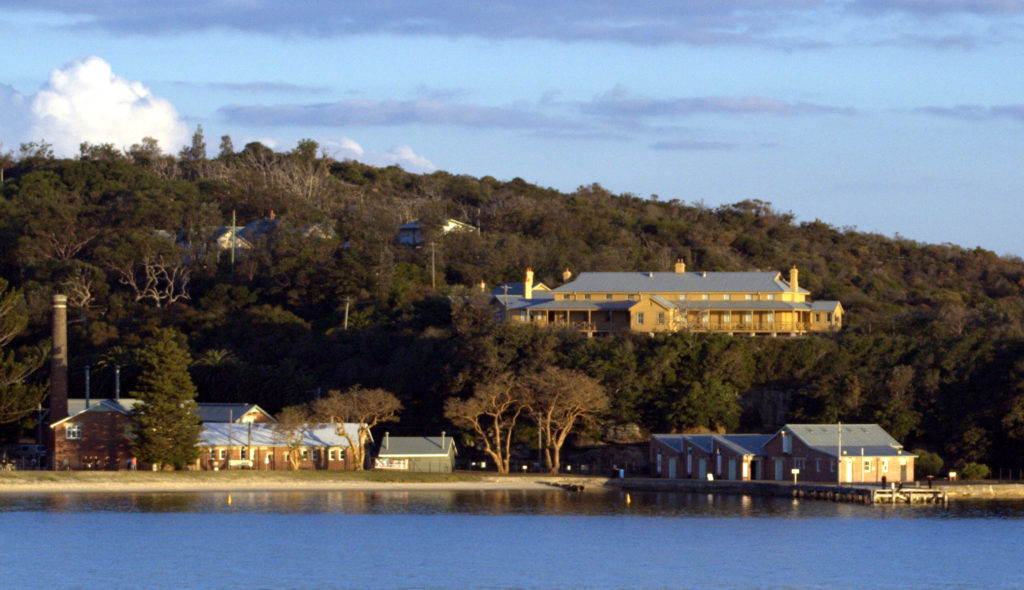 This "book" has been sitting in my Kindle stockpile since October. Now, during this current pandemic it seemed like a good time to read it.  The book had instant appeal for me because of the setting …….. The North Head Quarantine Station in Sydney Harbor. The Quarantine Station was in operation from 1832 to 1984 and it was the Australian equivalent of the Canadian Grosse Isle quarantine station off Quebec and as such it had a rather grim history. It is situated just inside the entrance to Sydney Harbor in a very pretty spot that over looks the harbor. It no longer functions as a quarantine station and has been turned into an historical site. It is just down the road from where I used to live. I even remember a sailing trip on Sydney Harbor with a group of friends that included anchoring off the beach below the station for a picnic.  The setting, to the best of my memory is authentic, and to some extent for me it was a trip down memory lane. Of course the pandemic history is before my time but, given our current situation, it is very easy to slip into the history of the era and relate to the trials and tribulations of the Spanish Flu pandemic of 1918. "The story is an exquisitely told and beautifully realized historical tale that weaves history and fiction together.The story is a beautifully realized historical tale that I highly recommend. If you have ever lived or visited Sydney this book is a must read.
@@@@@@@@@@@@
Foot Notes:
The "Spanish Flu" was not Spanish in origin. It originally came to life during World War I in the military camps of the American Mid-West. American troops spread the infection when deployed to Europe in the latter stages of the war.
@@@@@@@@@@@