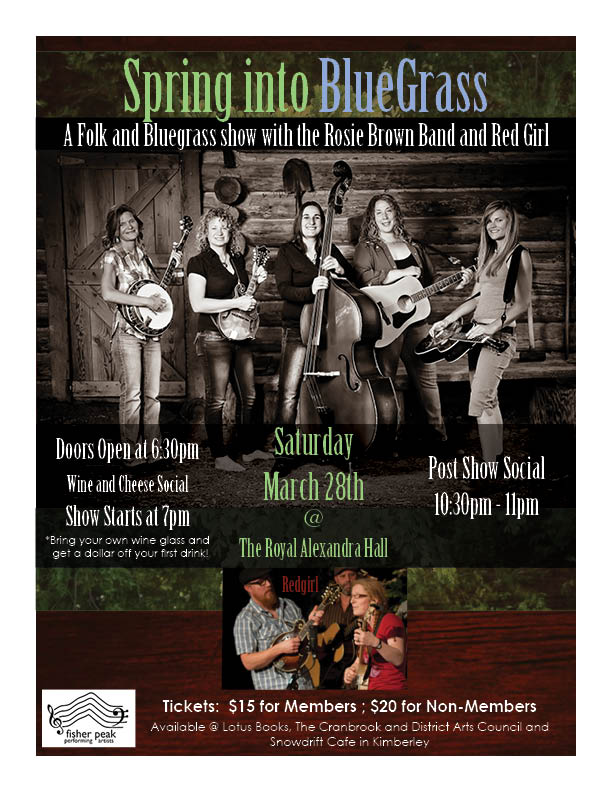 This is the third event that the Fisher Peak Performing Artists (FPPA) have presented at The Royal Alexandra Hall. The kick off concert late last year featured the Little Jazz Orchestra and the roots group Joshua Burning. The second event was a St. Valentine's Day Dance with the rock band The Testers. For this third event the focus was on the BlueGrass and Old Timey music of RedGirl and The Rosie Brown Band.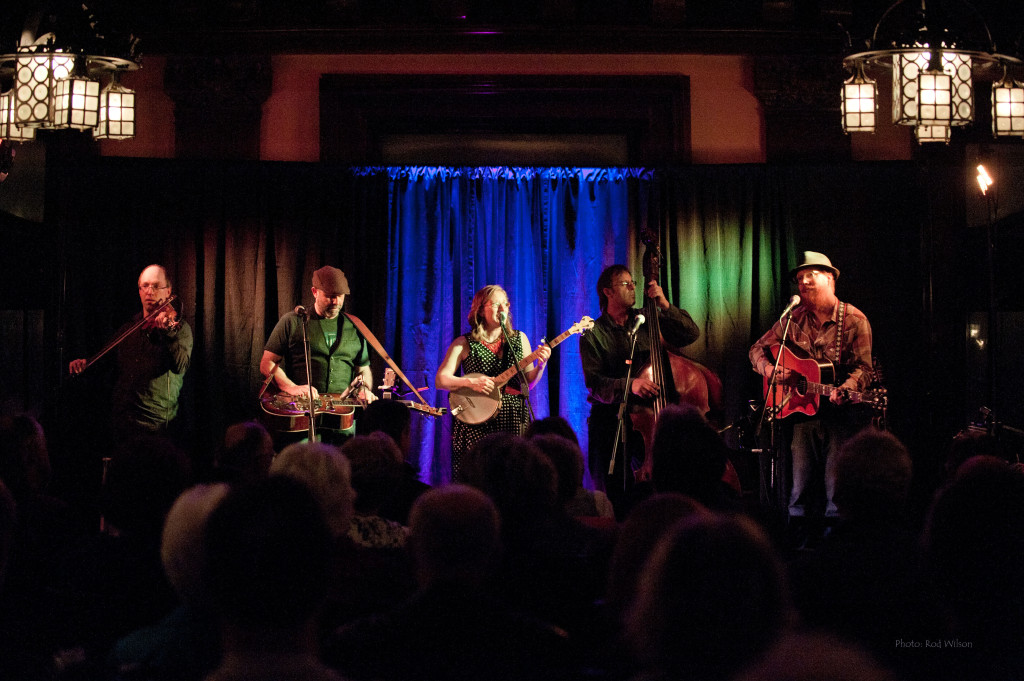 As described by FPPF's President James Neve:   "RedGirl is a lighter shade of bluegrass with some visible folk roots showing. Bringing original and traditional tunes to a canvas colored with clawhammer banjo & mandolin, liberal strokes of guitar, and framed in a rich tapestry of harmony. RedGirl is one of several great local groups to grow from the ashes of the much-loved Kootenay band As The Crow Flies. Fronted by the clear and fearless vocals of Anie Hepher, RedGirl's music is built around her  pure and unfettered voice, rhythmic banjo, and occasionally, a sassy ukulele. Michael Hepher (married to the girl) chimes in on mandolin and backing vocals, bringing a balance in harmony, humor and musical creativity to the songs and stories of the band. Rounding out the sound is Cranbrook's very own Keith Larsen on guitar and dobro; a gravelly edge with magical licks, dancing around the edges of the songs, playing counterpoint to Michael's moody mandolin. Swooping in from Creston, Karl Sommerfeldt's fiddle is the glue that binds it all together, wraps it up for you and sends you home with a shiny new smile on your face.". Also Steve Jones is back in town to give the band's bottom that solid foundation that everybody appreciates. "More than just the music, RedGirl brings decades of experience to their stage-craft with a lively, off-the-cuff banter that tells the stories of small town living and heartfelt true-life joys and sorrows. Their sound is more than just the sound of tunes from your grandpa's kitchen, it's the sound of the Kootenay hills and rivers and hearts all beating in one harmonious song." http://www.redgirlmusic.com/    Here are some images from RedGirl's performance: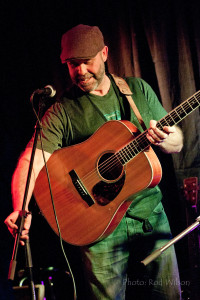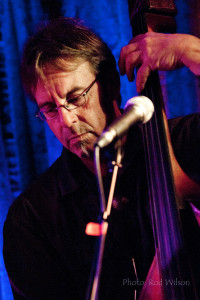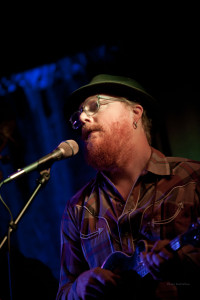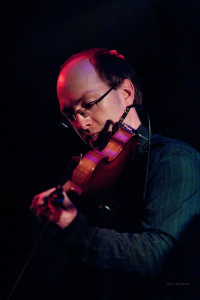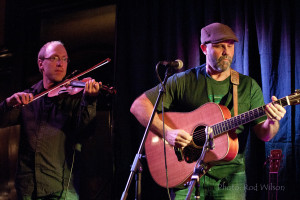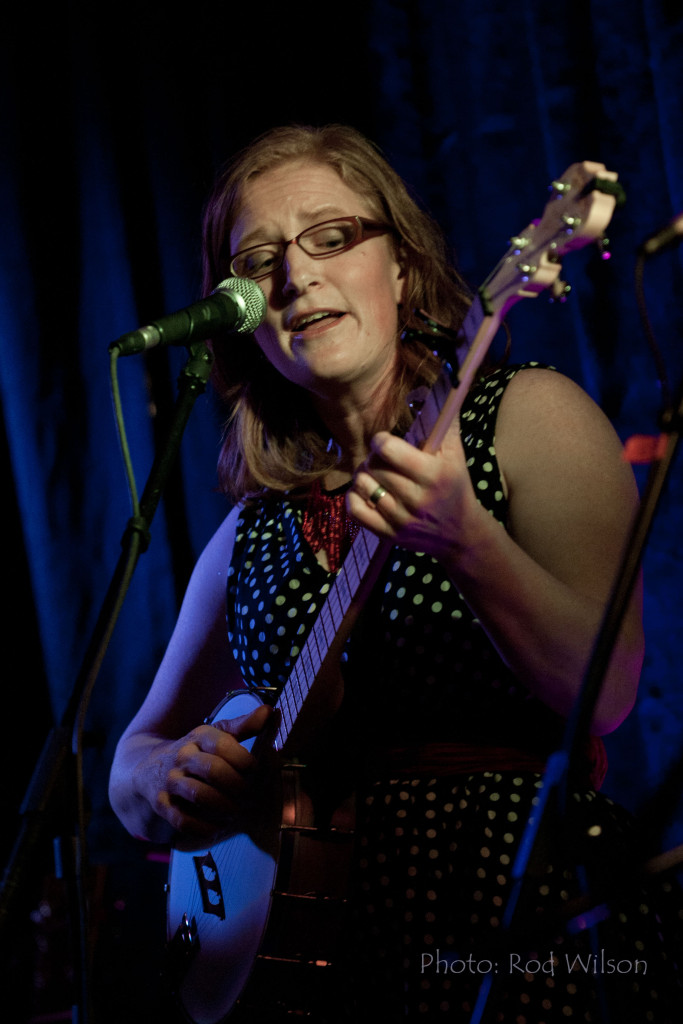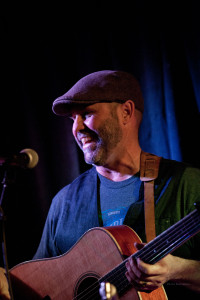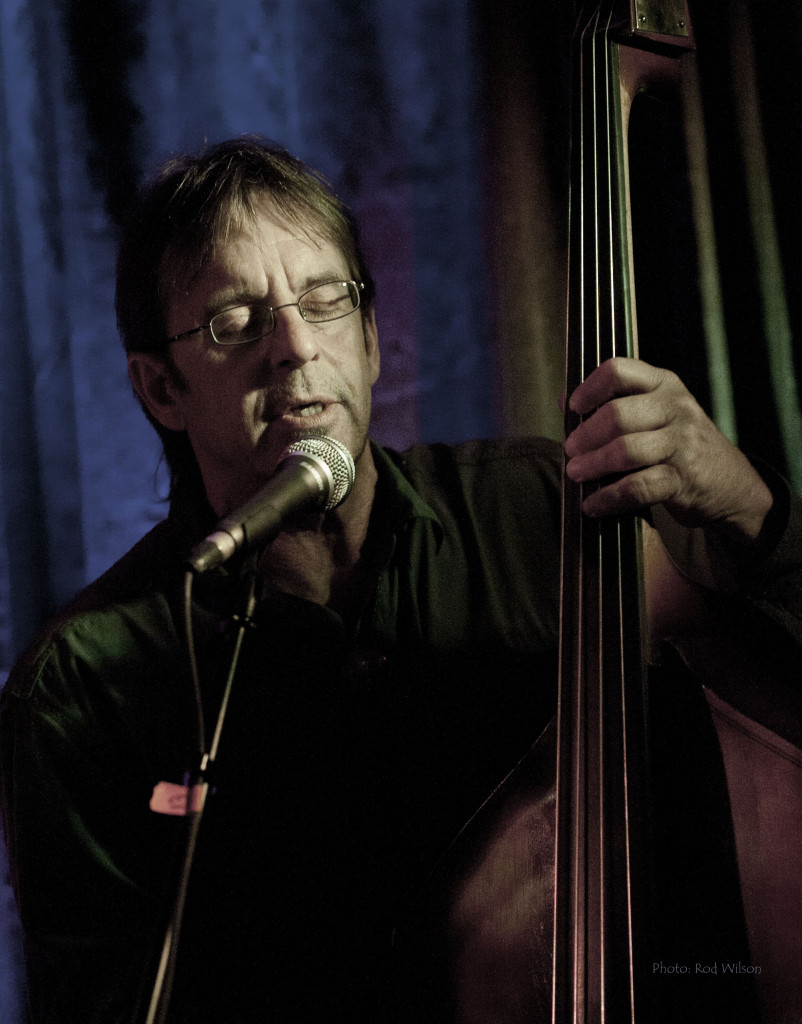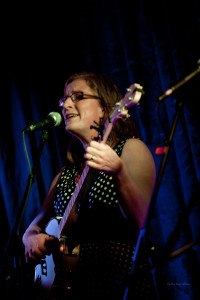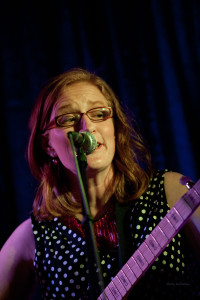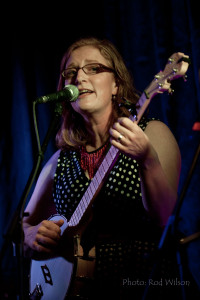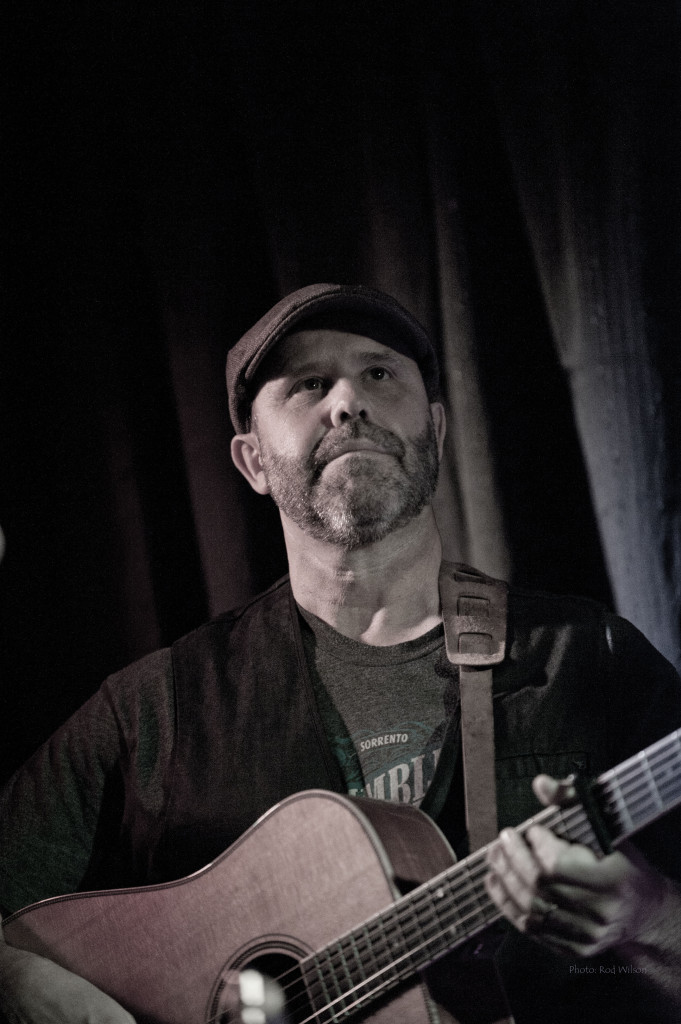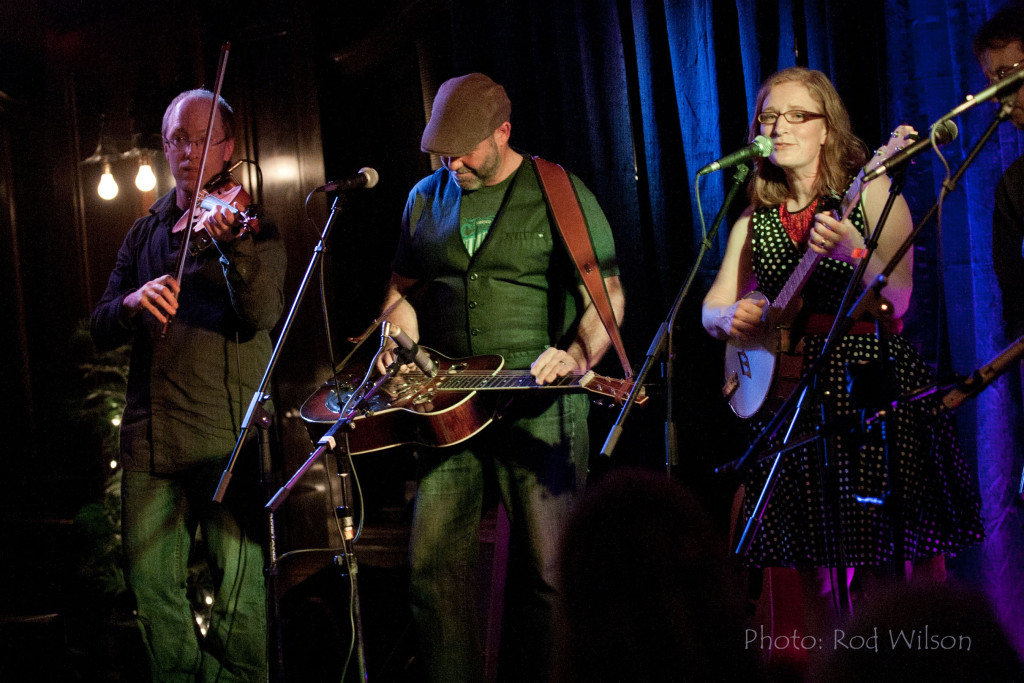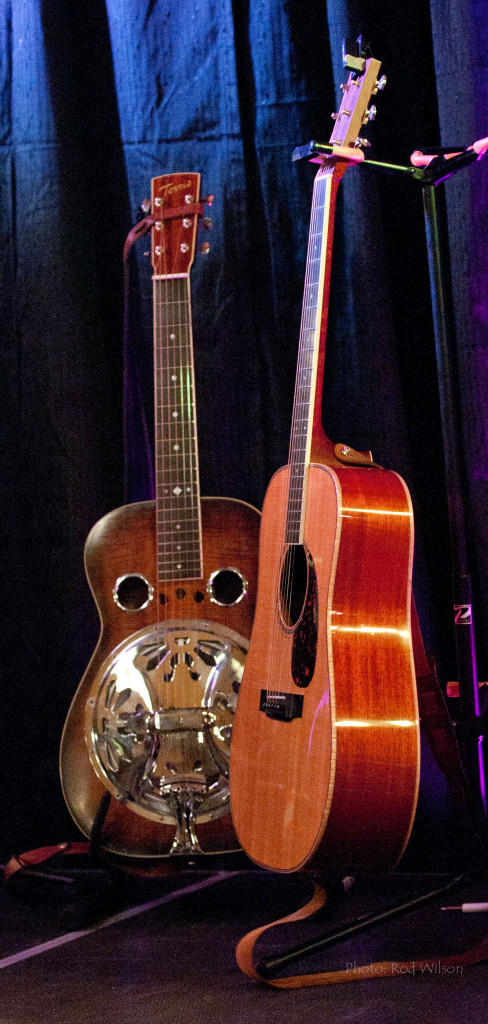 Also described by FPPF' President James Neve: "The Rosie Brown Band is a unique, fun and rewarding listen This is a five piece Bluegrass/Folk ensemble featuring Paige Lennox, (Banjo, Vocals, occasional Bass)  Cosima Wells, (Guitar, Vocals ) Janice Nicoli,(Upright Bass, Vocals) Shawna Plant  (Mandolin, Vocals) and Heather Gemmell (Dobro, Guitar, Vocals), with a wonderful blend of five charming voices featuring classic old timey music, BlueGrass and original tunes. Recently they were showcased at the Calgary Stampede and this performance at the Royal Alexandra Hall will see the official release of their first album." Here are some images from the show:
This was a great concert and we should all thank the FPPA society Board of Directors  – Jamie Neve, Ferdy Belland, Louie Cupello, Randy Tapp, Janice Sommerfeld; and all the volunteers including: Allan and Jackie Kimmel, Bill and Lori Renwick, Dave and Trudy Prinn, Murray and May Andrich ("The M&Ms"), Hellen Boon, Jean Neve, Beverlee Bullough, Tom Bungay and Rod Wilson (photography).
 @@@@@@@@@@@@@