SummerSounds presents Red Girl, at Rotary Park in Cranbrook, 5pm, Saturday 2016/07/30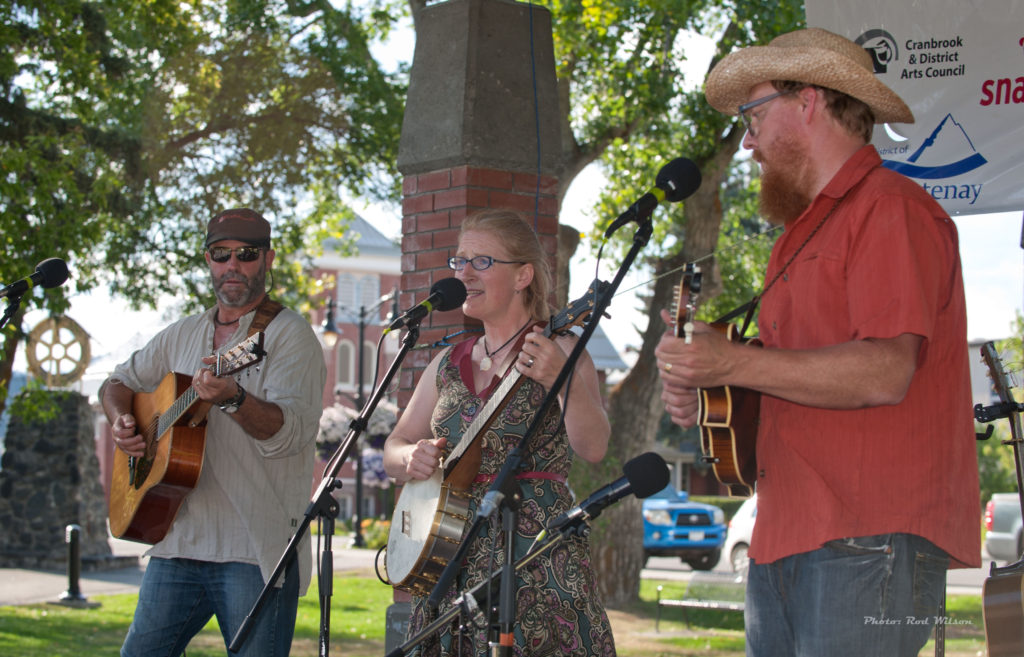 The band Red Girl comes in a number of configurations. On this beautiful summer evening the core duo of Annie Hepher (vocals, claw hammer banjo and guitar) and Mike Hepher (mandolin and vocals) were joined by the multi-talented guitarist Keith Larsen. Although Keith also plays mandolin and dobro he managed to keep him self in check during the afternoon by only playing flat pick guitar. He left his rock and roll and country personae at home in his basement. Both Annie and Mike are very well known in this area. They originally came to local fame in the pop/rock/folk band As the Crow Flies. Since that time Annie has mostly switched to claw hammer banjo as her instrument of choice. As anybody in the area can testify Mike is an extraordinary mandolin player. But that is only the surface of Mike's talents. If you ever have the opportunity to come across Mike in a late night session then stick around until the wee hours of the morning and you will be more than amply rewarded as he explores his huge repertoire of tunes and styles.
Red Girl cruises on the stylistic edge of BlueGrass with more than a significant amount of "old timey" songs and tunes. It is basically a  style of music they have appropriated from the USA but without becoming too overtly American. The emphasis is on crystal clear vocals and top flight musicianship. Without a doubt there is not another band in this area that performs with such flair and vigor while steering clear of the machine gun approach of most blue grass bands. During the evening there were lots of good tunes and songs with great vocals, claw hammer banjo, brilliant mandolin solos and the very clean flat picking of Keith Larsen. The evening kicked off with the well known Bluegrass tune Lazy John then worked their way down the set list pictured below. My favorite of the evening was the extended medley of Stephen Foster's Angeline the Baker and the Irish tune/song Whiskey Before Breakfast. Annie dusted off one of her original songs, Our Town, from her period of intense song writing days while performing as a member of As the Crow Flies . Our Town is a tribute to small town life. Below are some images from just another a great way to spend a pleasant summer's evening in Our Town.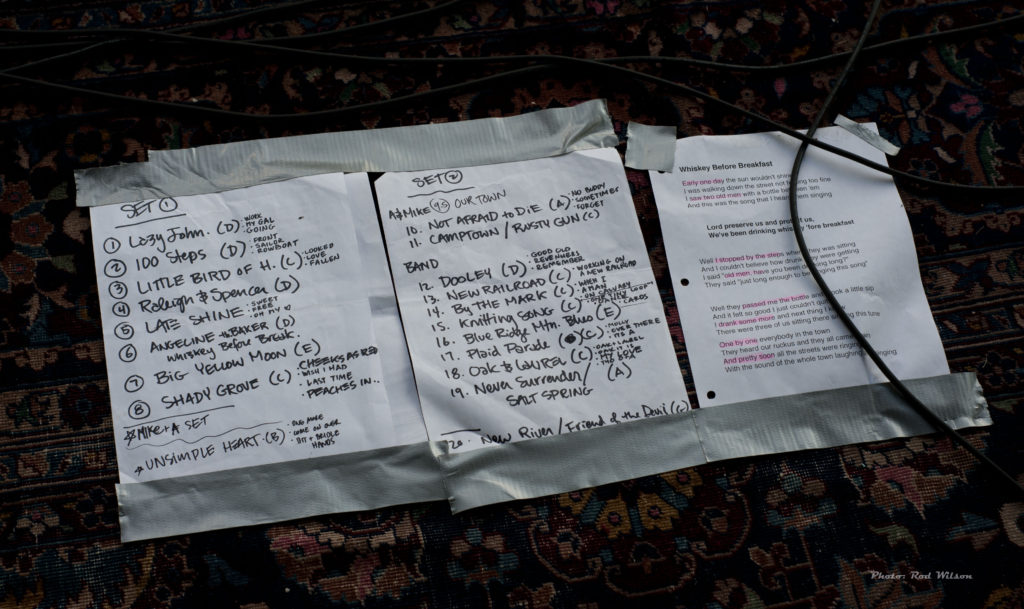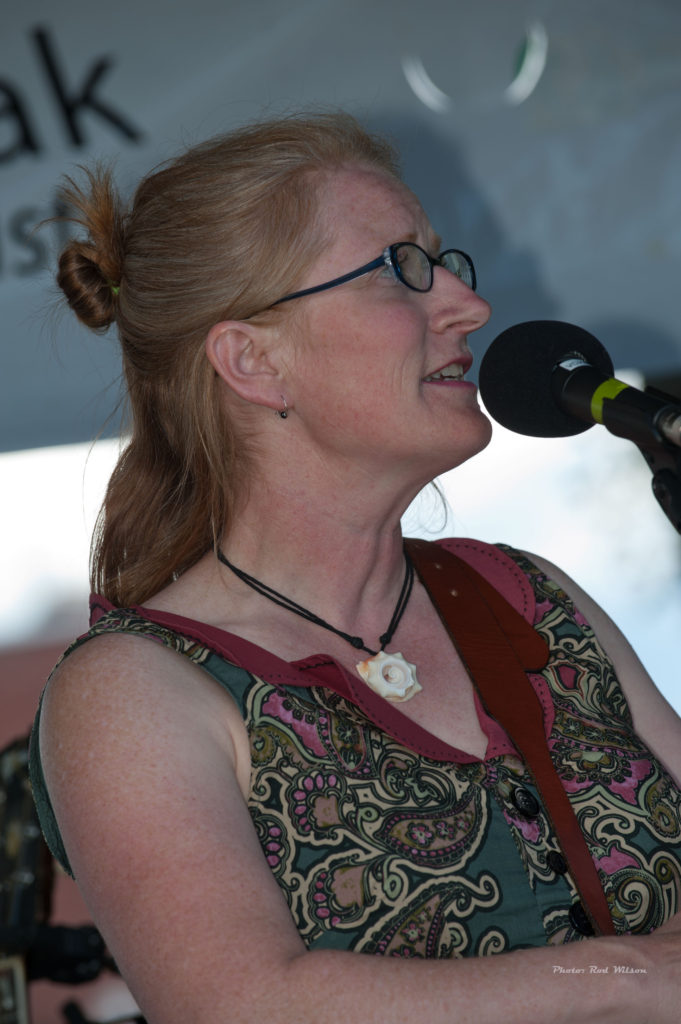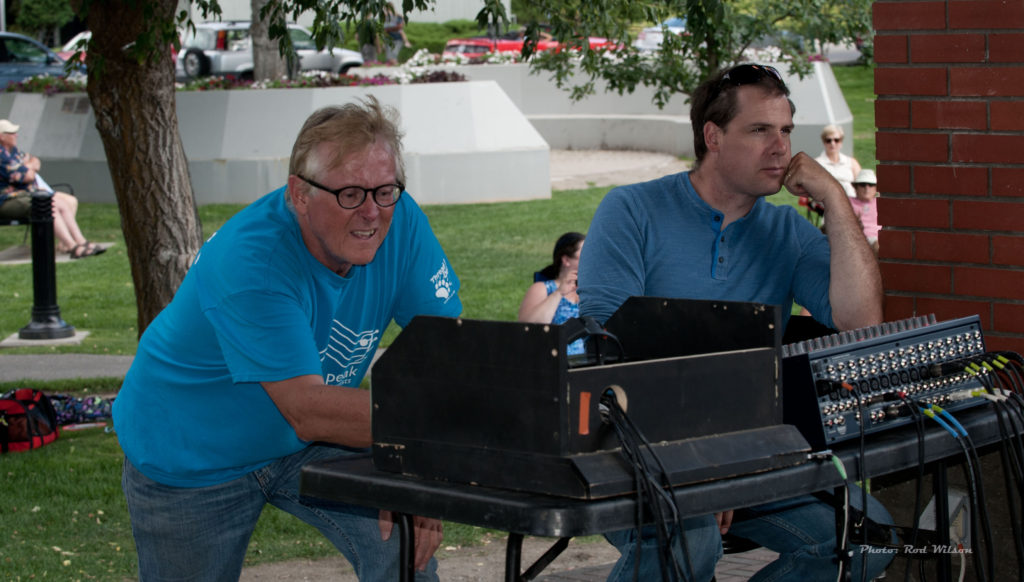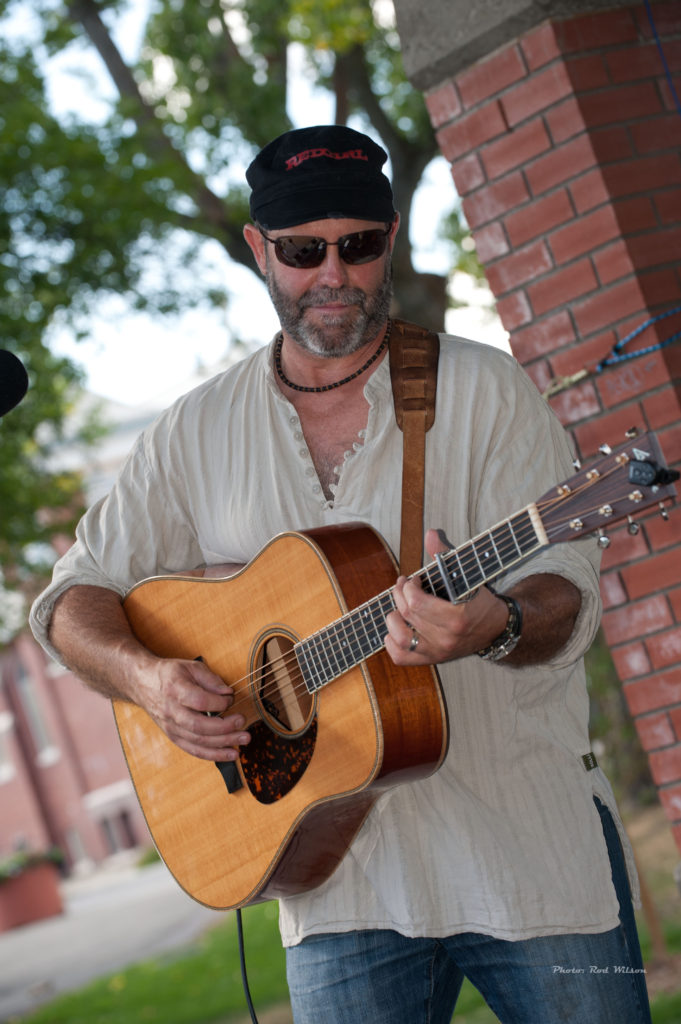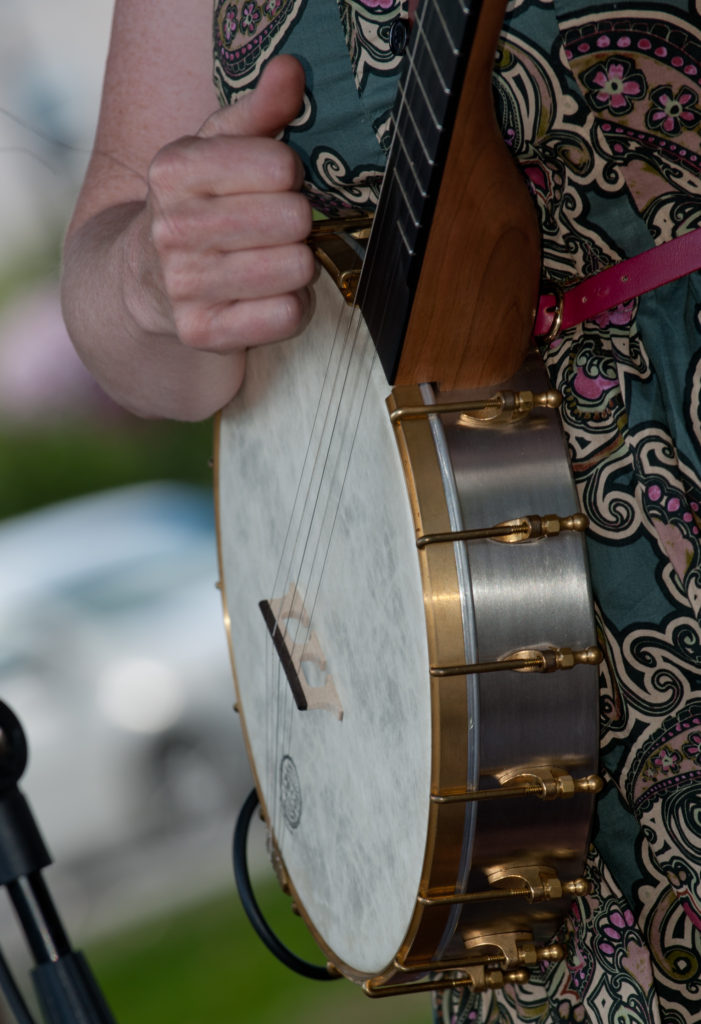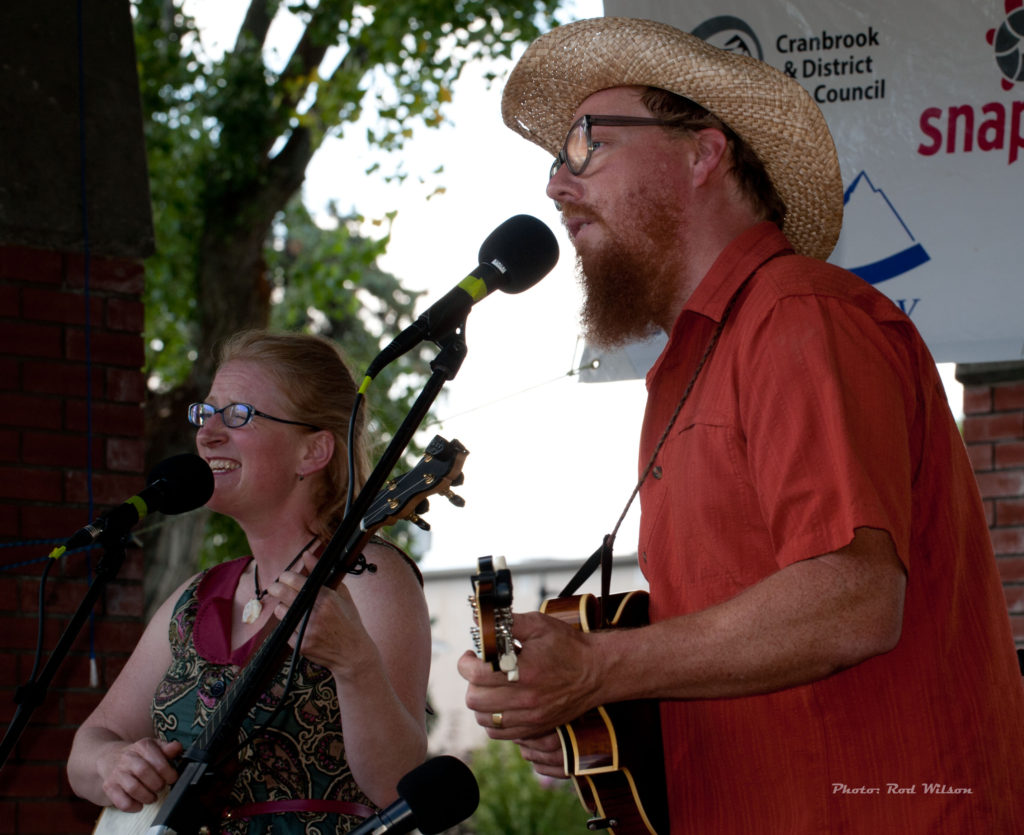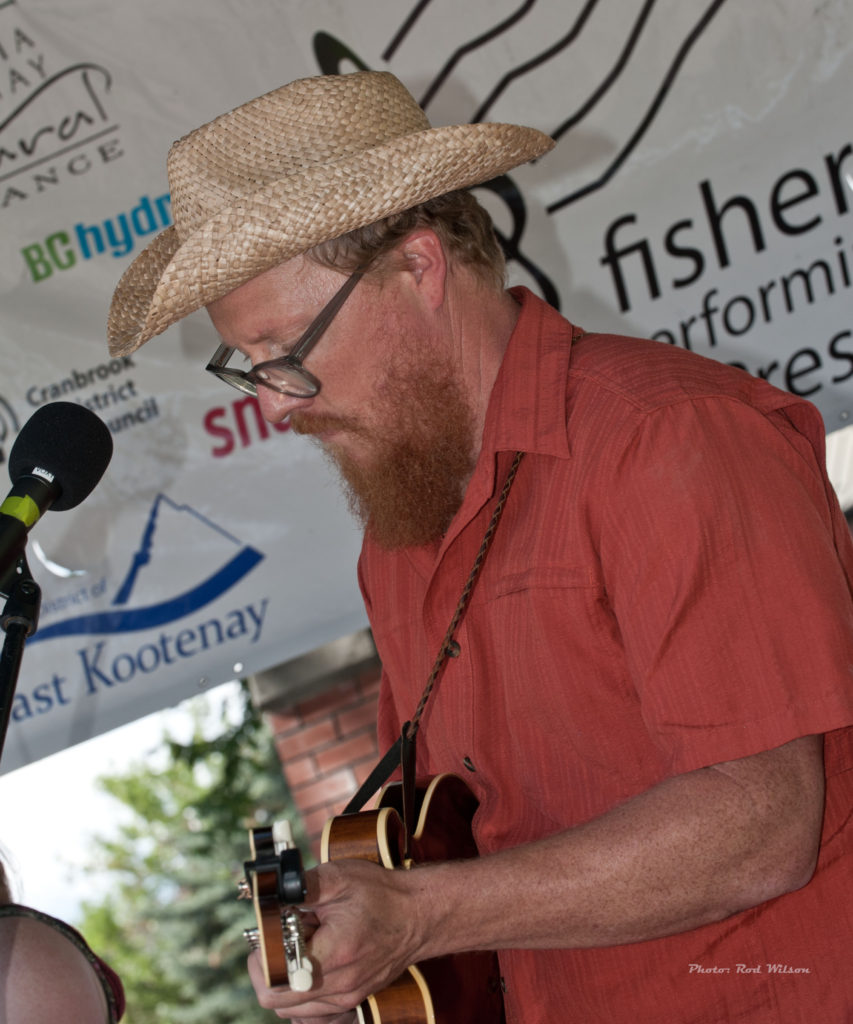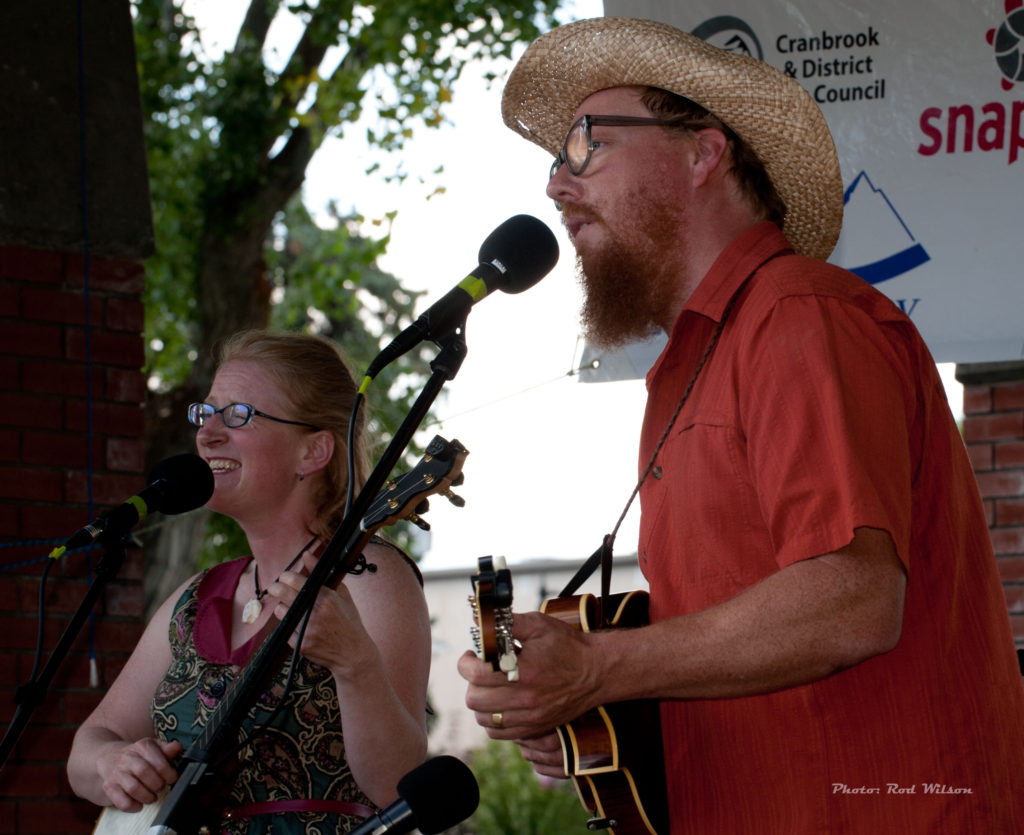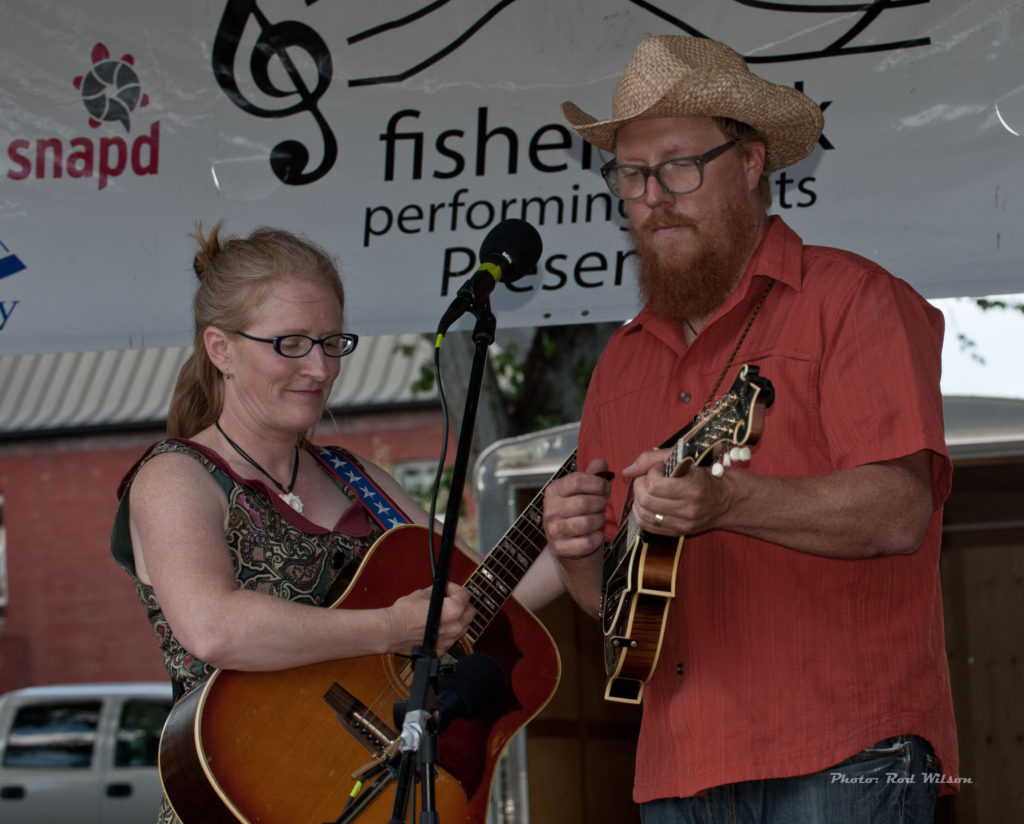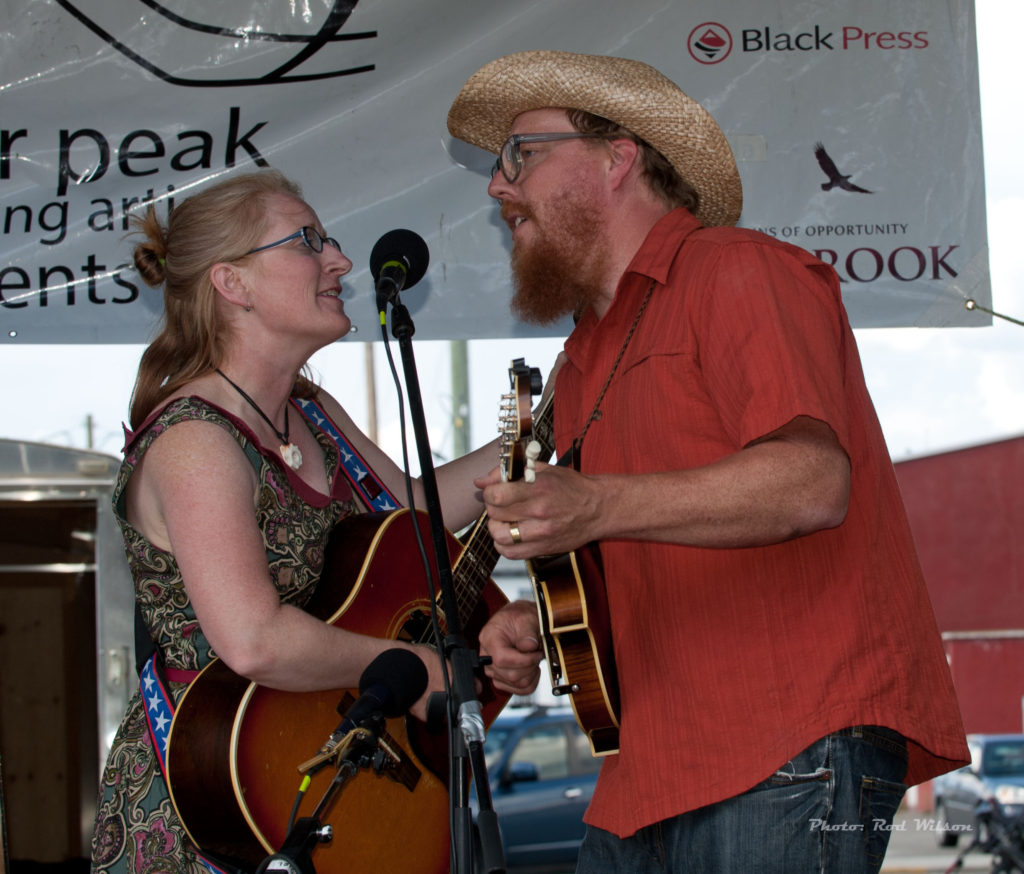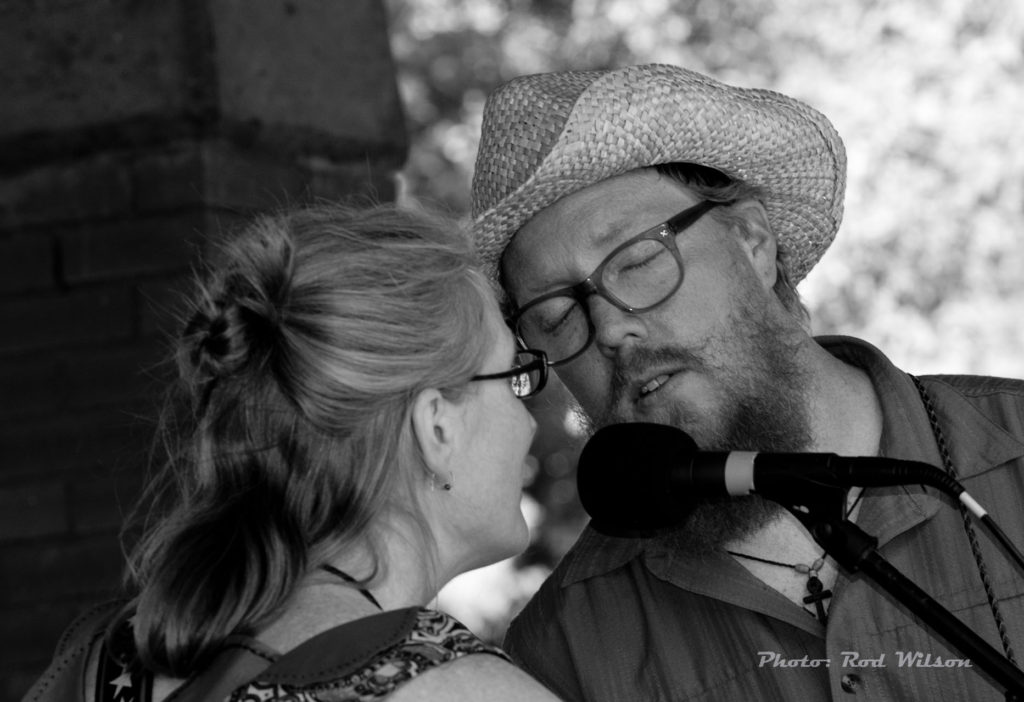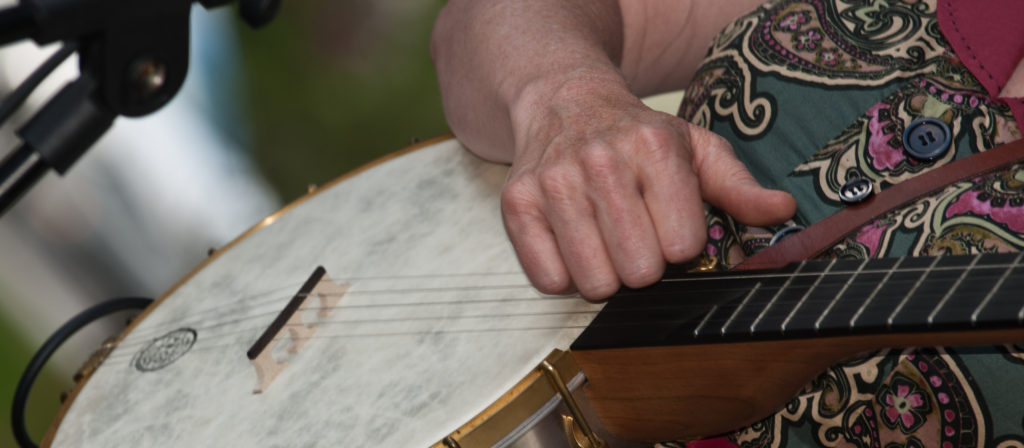 @@@@@@@@@@@@@