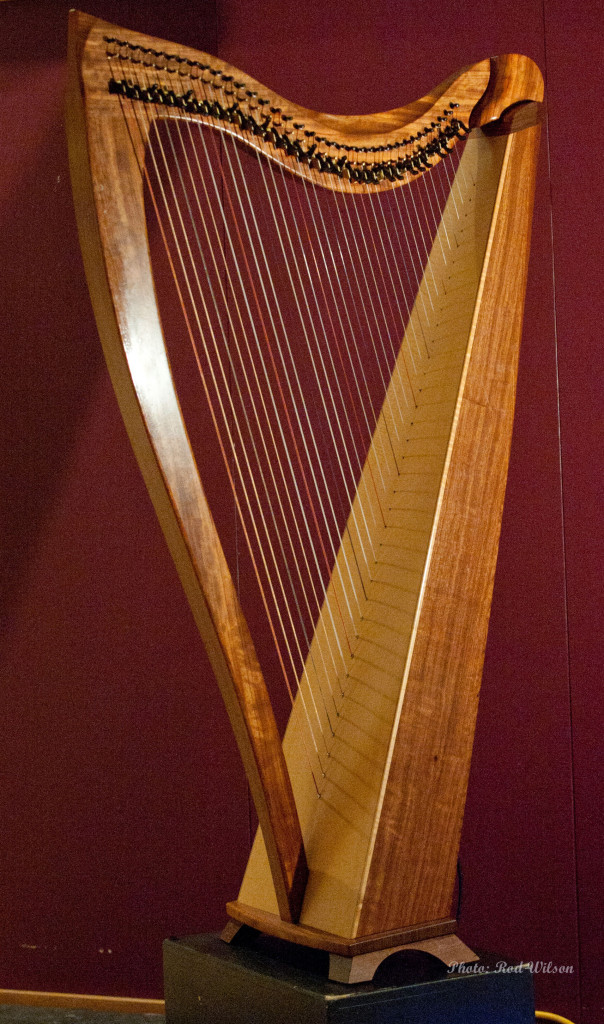 PROSE, POETRY & PROVOLONE AT THE KIMBERLEY KALEIDOSCOPE FESTIVAL, Wednesday August 5, 7:30pm at Studio 64 in Kimberley.
It was the promise of an evening of Harp Music that got me out of the house. But it was the evening of Poetry and Prose that was my unexpected reward. I have never been a great one for poetry and that is probably the fault of my faulty education. In my youth there was a notion that Poetry was a "girly" thing – guys did Literature and the girls did Poetry. Over the years I have tried to overcome that educational deficient but still, to this day, any attempt to read  poetry causes my eyes to glaze over. I can't seem to invest the written word with any real life. Every now and then that changes when I actually hear some one else evoke images with the spoken word. On this particular night that was very much the case when members of the Kimberley Writers group, Mike Whitney, Lori Craig, Sharla Smith, Bob McWhirter, Jill Christine and Jeff Pew invested their written words with lots of imagery and life. There was a lot to appreciate but my personal favorite was Jill Christine's Tin Roof. It may have been about her own memories of Scotland and Kimberley that inspired the piece but for me, coming from Australia, the land of the "Corrigated Tin Roof",  it evoked many images and memories that had largely faded into my past. Jill, I thank you for bringing those images back to me. The icing on the cake was the the poetry and music of Dawna McLennan. Dawna is a performer from Kaslo who writes, sings and plays possibly one of the most magnificent Celtic harps that one is likely to see up close. This beautiful hand crafted instrument was built by Dusty Strings in Seattle and would have looked very much at home in the stately houses and halls of olde Scotland and Ireland. Ever since I attended a concert of Celtic Harp Music in an old church in Australia many, many years ago I have had a soft spot for the folk harp. That concert, although billed as a concert of Celtic Harp music it turned out to be much more than that. The real knockout punch of the evening was delivered by a Chilean refugee who played a huge South American Harp, first as a solo instrument, then in ensemble with Quena, Pan flutes and percussion. To this day I can still hear the lopping bass passages that he used to invest his indigenous melodies with such dance like potential. Unknown to most of us the folk harp was introduced into South America by the missionaries in the early days of the Spanish conquest and to this day it is a major instrument in the indigenous music of the Andes. That's all bye the bye in a trip down memory lane. Back in the present Dawna's mission in life is to rock the world with her poetical images and that she did as "Harp Pixie" in her portion of the evening. The images were there and so was her voice in song. I always hesitate to compare contemporary performers to those of the past. I think it does a disservice to the performers own special uniqueness. But having said that there were qualities in Dawna's vocal performances that reminded me of a young Joni Mitchell. Sorry about that Dawna. You deserve to be accepted on your own terms rather than as a ghost of days from the past. Here are some images of a wonderful evening of poetry, prose, music and song.
And I almost forgot to mention the wonderful wine, cheese, meats and fruits that was more than a nice touch for the evening of poetry and music. Who ever made the food choices needs to be congratulated.
And here is a bonus from YouTube
 @@@@@@@@@@@@@@