THE BLACKTHORN BAND IN CONCERT, at Studio 64 in Kimberley, March 5, 2016 at 8pm. This is the first concert of the Spring season at Studio 64.
I admit it. Celtic music in its many forms and disguises pulls at my cultural and emotional heart strings. And so it should. My ancestors immigrated from Dublin in the mid-1870s to settle in New South Wales, Australia. After I arrived in Canada in the 1970s I married a Scottish lass from Glasgow; My son was born in Australia and has since married into an Irish American family. He carries Irish, Australian and Canadian passports. So, as you can see, there is a lot of cultural baggage there. Celtic music in Australia tends to be predominantly Irish, although in the early days "German Bands" made their mark on traditional music. Waltzes, Varsoviennas, and Schottisches are sprinkled throughout the traditional repertoire. In Canada, Celtic music is different. There is no doubt the principle bonding agent is as Scottish as oatmeal and as a result other musical bits and pieces just seem to stick to an underlying "Scottishness". The other influences are in there; the Irish, Quebecois, Arcadian, English, Metis, American, and just about everything else that makes up the Canadian cultural mosaic. That mix pretty well describes the repertoire of the Vancouver based band Blackthorn. The band, Michael Viens (vocals, 6 and 12 string guitars, bodhran, percussion and harmonicas) Michelle Carlisle (vocals, flute, piccolo, whistle, fife and alto flute), Tim Renaud (vocals, bass, octave mandolin, 12 string guitar and bodhran) Rosie Carver (vocals and fiddles) provided an exceptionally strong evening of instrumental and vocal music.
They kicked off the evening with a set of tunes from their latest recorded CD Open Skies that included the English Victorian music hall tune Country Life, Robbie Burn's Rattlin' Roaring Wilie, and from Cape Breton's legendary fiddle master Dan R. MacDonald's repertoire The River Bend. That pretty well set the tone for the evening – marvelous four-part harmony singing, interspersed with with strong instrumental tunes featuring fiddle and flutes. Each performer got an opportunity to shine on their own little
party pieces; Michelle Carlisle on her original song Open Skies, Rosie Carver on the French Canadian Mouth of the Tobique (one of my favorite French Canadian tunes), Nathaniel Gow's (Scottish) Petronella and a four section traditional French reel Le violon accorde comme une viole;
Tim Renaud shone on the Andy M. Stewart's mighty ode to the girl of his dreams The Queen of Argyll – it gave Tim a chance to step up to the plate with his octave mandolin, a instrument that always causes some confusion – is it an octave mandolin, a
mandola, or a short scale Irish Bouzouki? – most of it depends on how it is tuned. Attached to the song The Queen of Argyll was Rosie Carver's little dash of Hungarian spice in the tune Paprika, a very interesting tune in an unusual 10/8 time signature. Michael Viens party pieces included Las Vegas in the hills of Donegal and a selection of French Canadian tunes from his
childhood in Maillardvile, the French Canadian quarter of Port Coquitlam. It was an outstanding night of music that came to an emotional close with full on audience participation in the grand finale of Loch Lomond and The Dark Island. I don't know why the lines "you take the high road and I'll take the low road and I'll be in Scotland before ye" exerts such strong emotional pull on a bunch of foreigners who have never been to Scotland. Never-the-less that strong pull was there and the audience was singing it's heart out at the close of the Saturday night concert at Stage 64 in Kimberley. Here are some more images: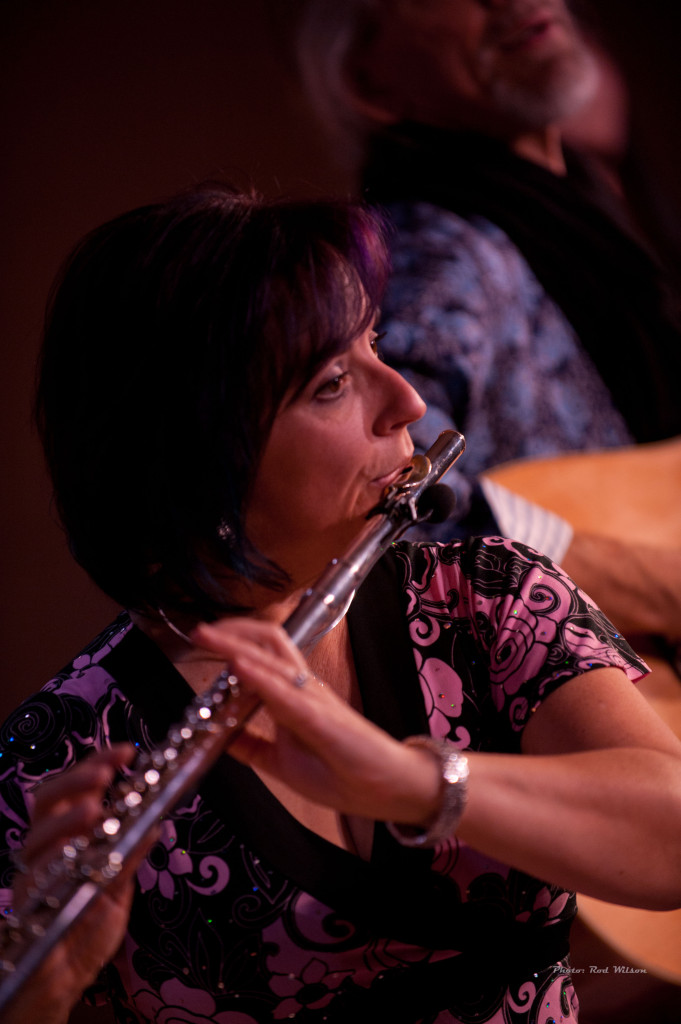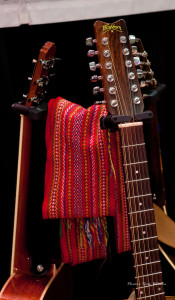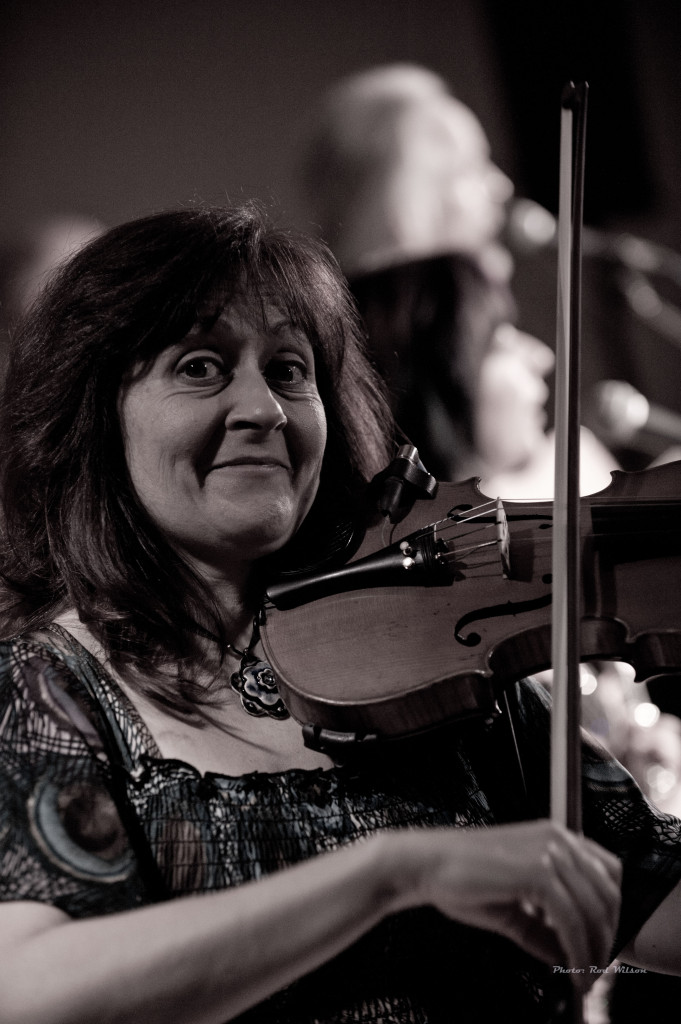 Thanks to the organizing committee, the many volunteers, the sponsors at The Burrito Grill and A B&B at 228 (Lorne and Gail Knutson) this was another successful sold out concert.
@@@@@@@@@@@