The Jocelyn Pettit Band at the HeidOut July 7, 2016, 7:30pm
This was a surprise engagement. Normally the LJO plays at the HeidOut on the first Thursday of the month but due to some health issues they cancelled their regular gig. The Jocelyn Pettit Band  was on their way from Fernie to Nelson so they were offered the opportunity to fill in for the LJO. This band from Squamish features Jocelyn Pettit (Fiddle and Stepdancing), Joel Pettit ( Bodhran, Cajon), Siew Wan Choo (Keyboard, fiddle), Colm MacCarthaigh (Guitar and Vocals) and Erik Musseau (Irish Whistles and Vocals). Although I had been in touch with Jocelyn by email the previous week but this gig was such a last minute thing I almost missed out. I received a phone call from a buddy at 8pm letting me know they were playing at the HeidOut. I managed to catch their last set. This was a straight up mix of music from across the Celtic World. I wasn't organized enough to write down their set list but there were lots of fiddle tunes, songs, Cape Breton style piano, Step Dancing and, of course, Low Whistle tunes. This is a very polished band and I am looking forward to their return. Here are some images from the evening.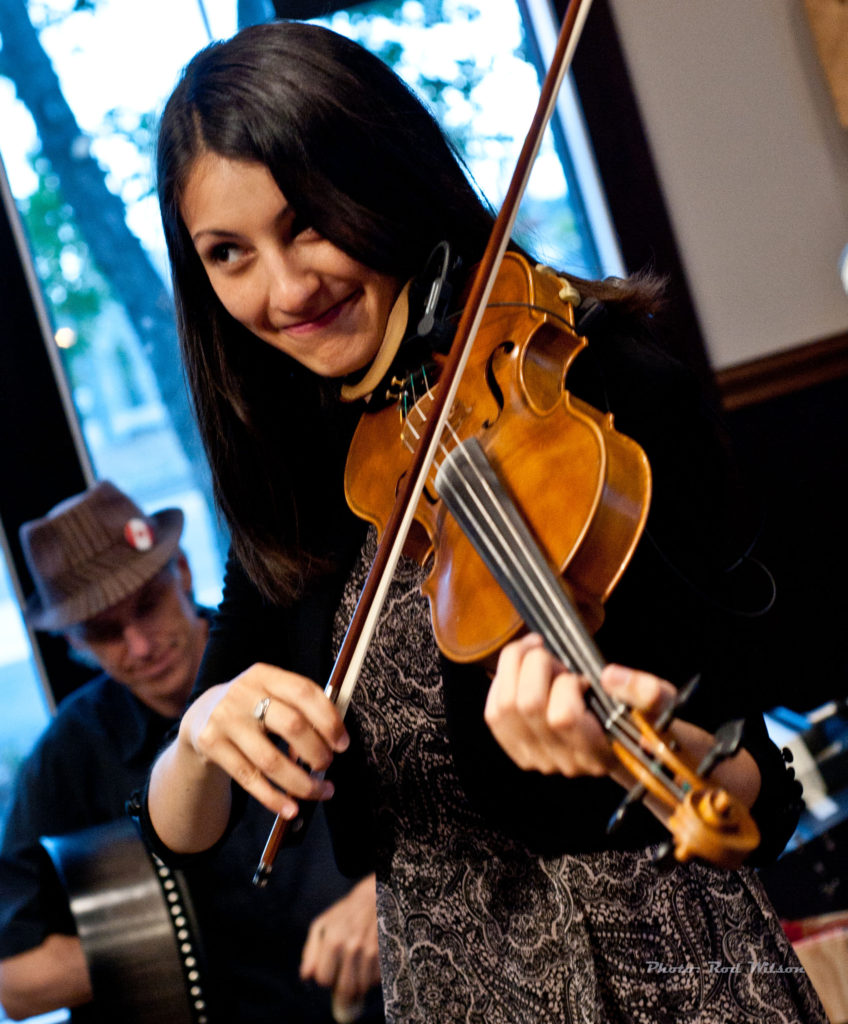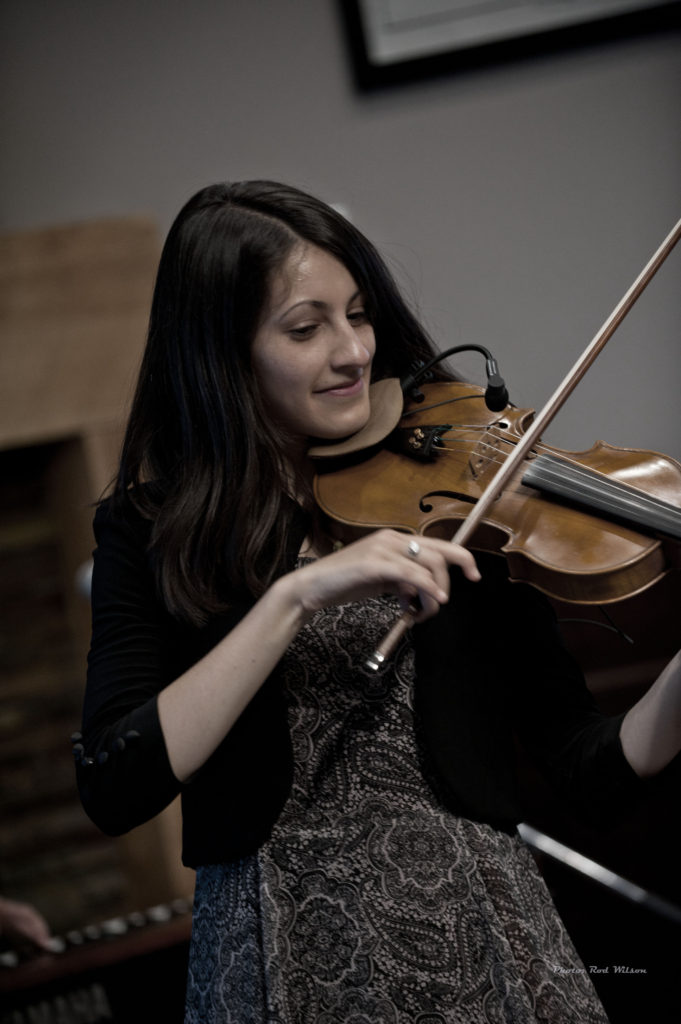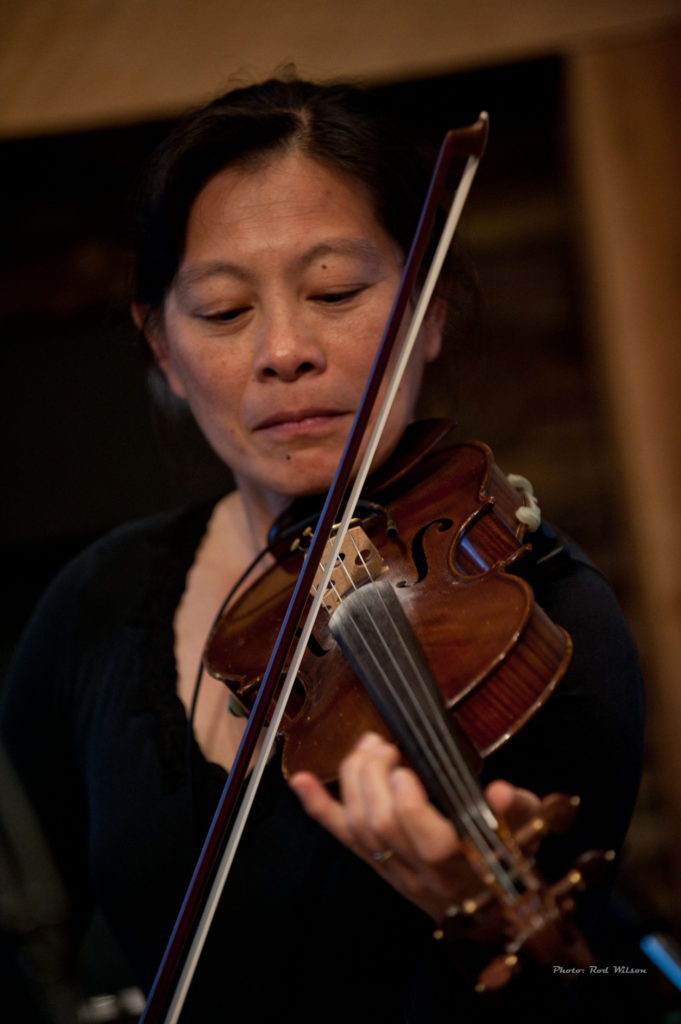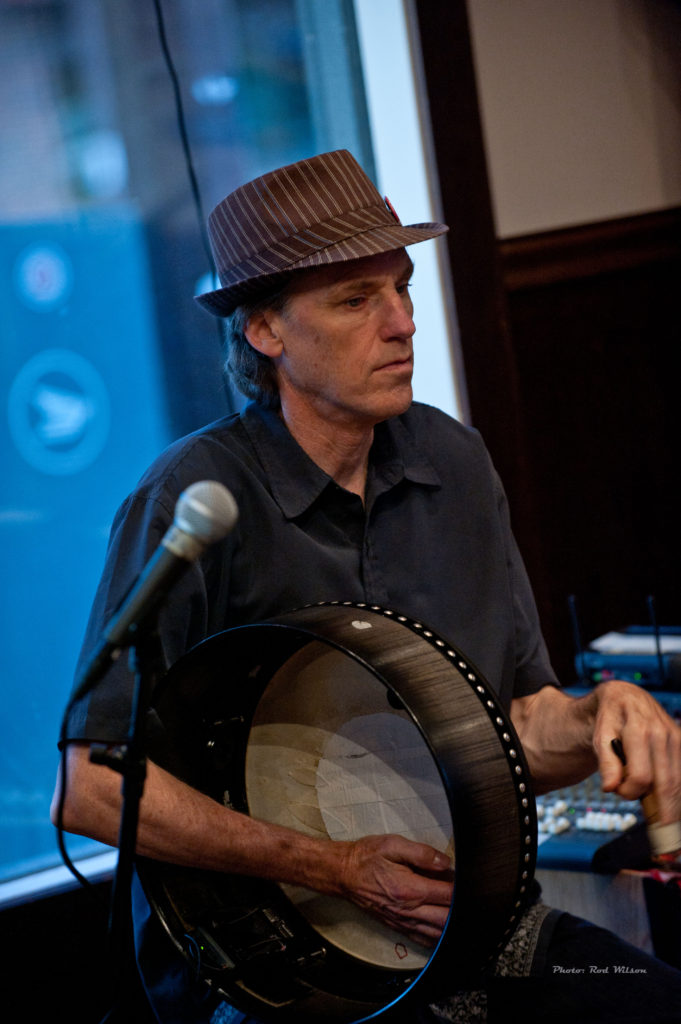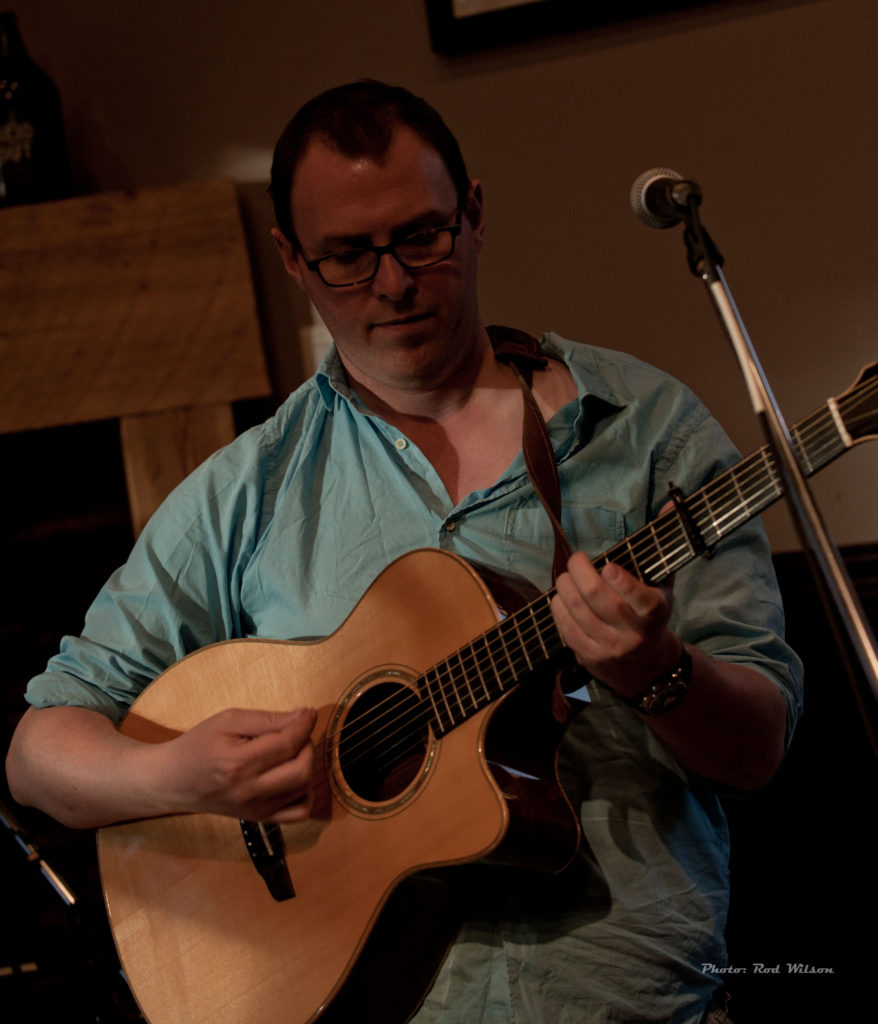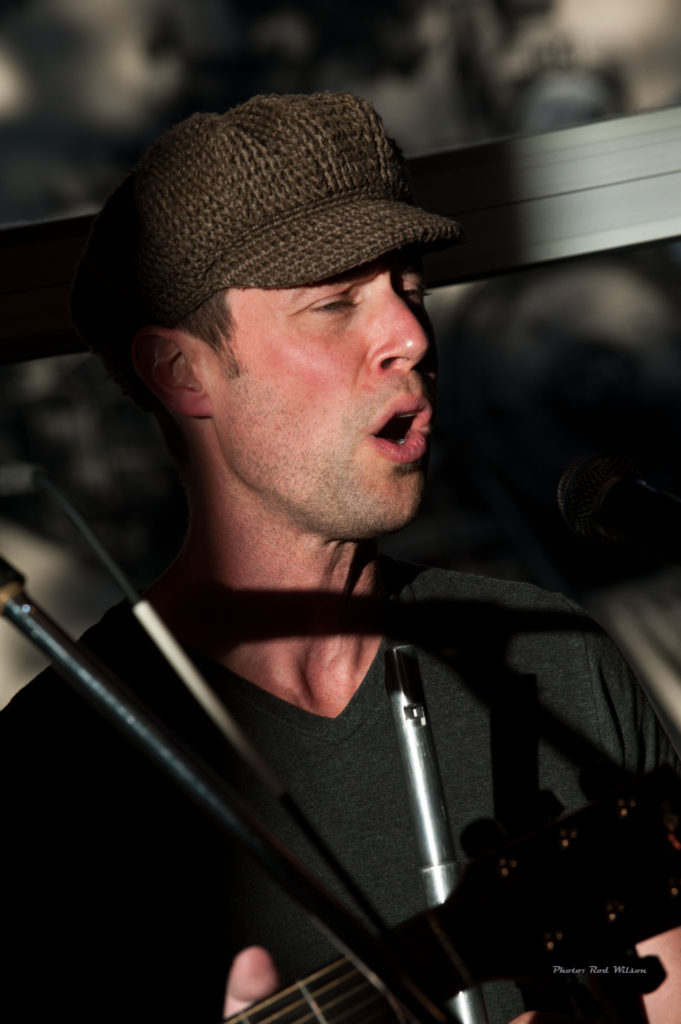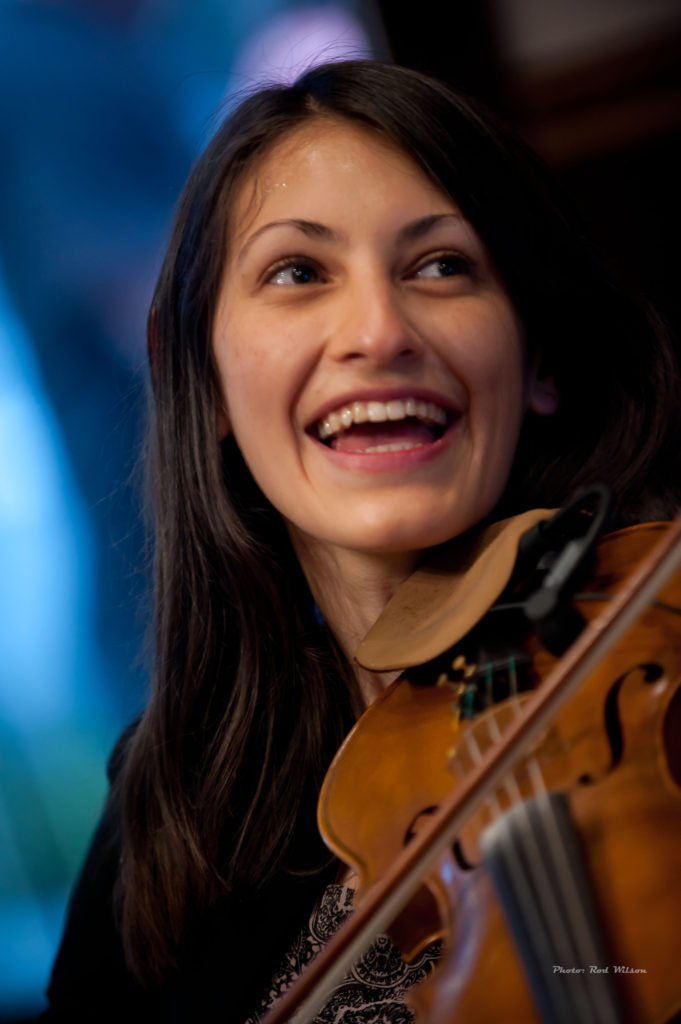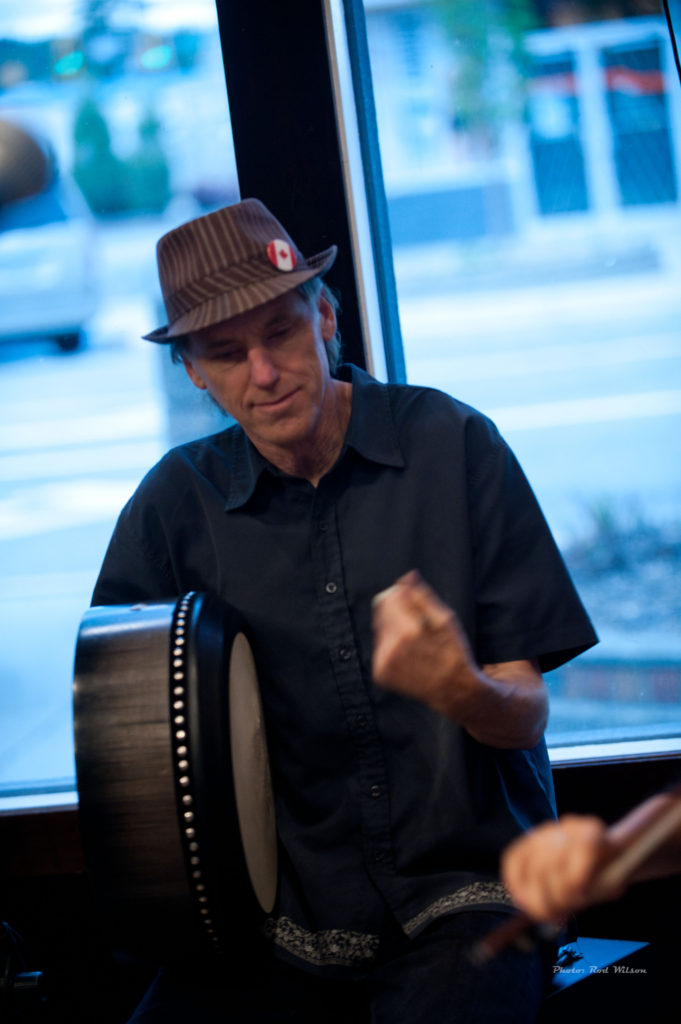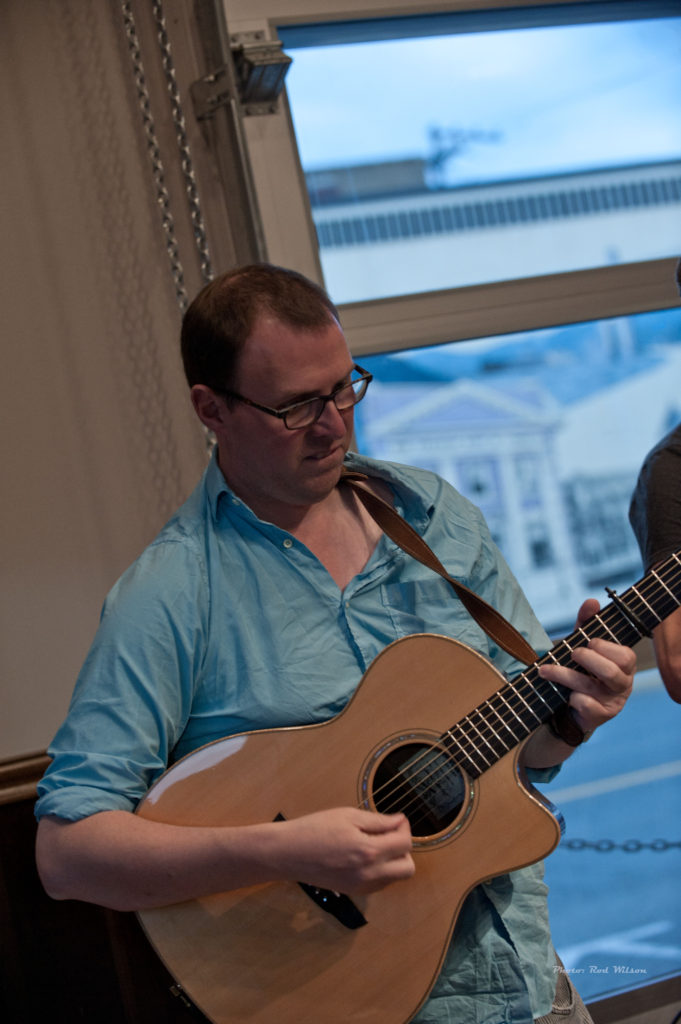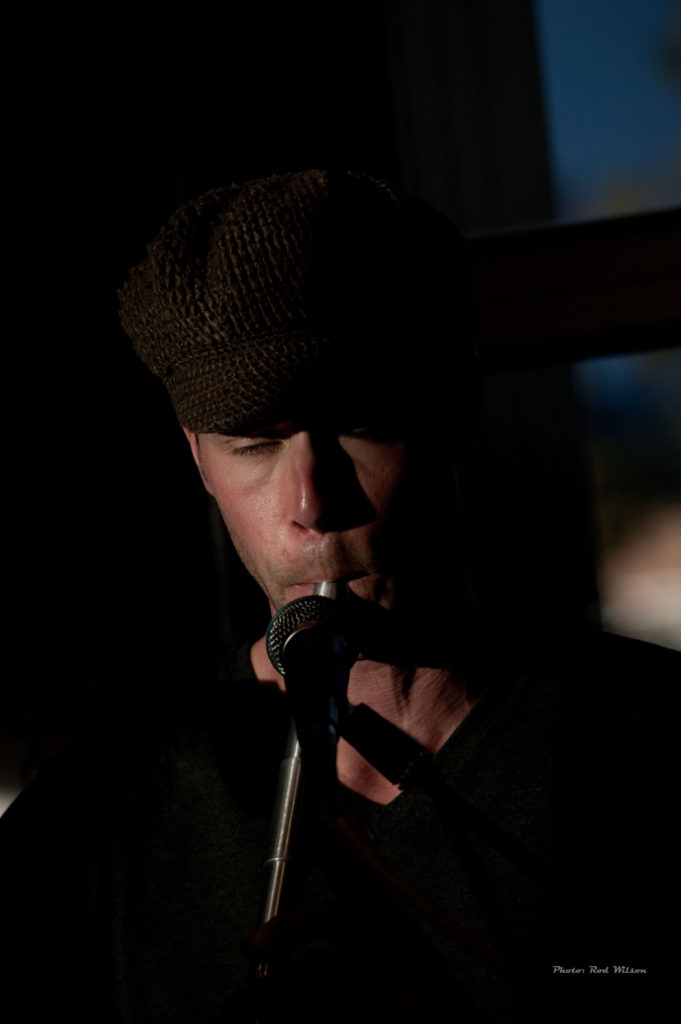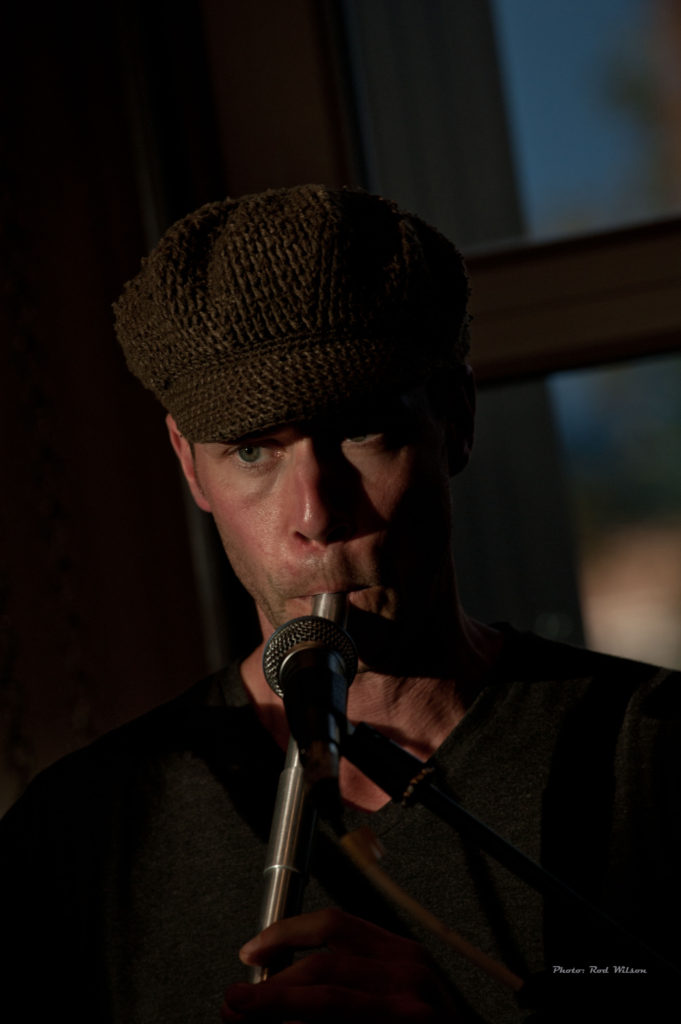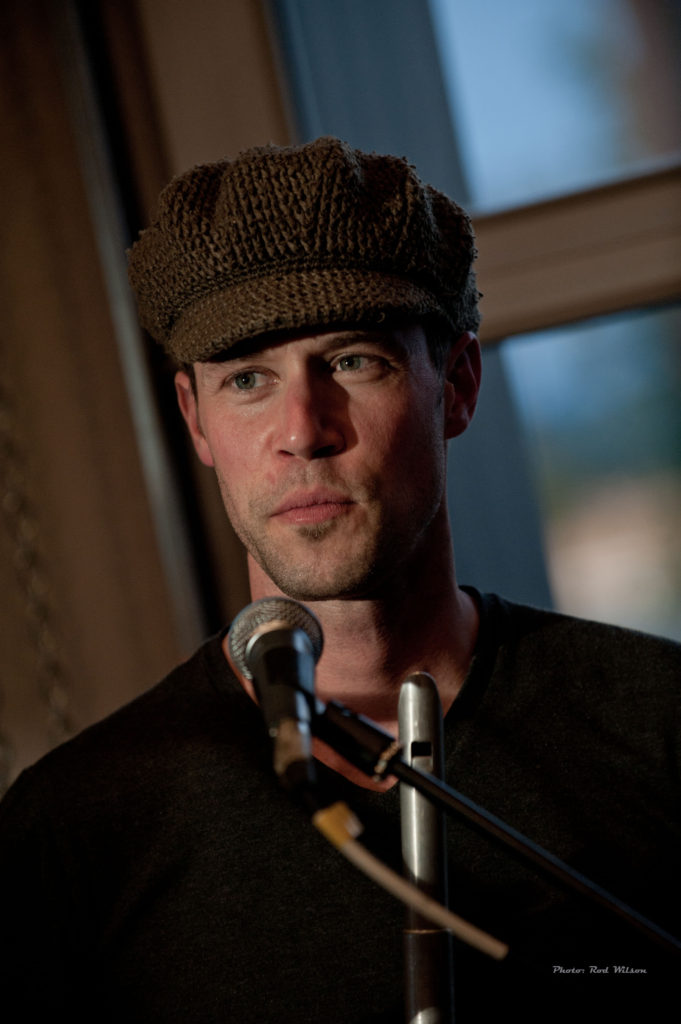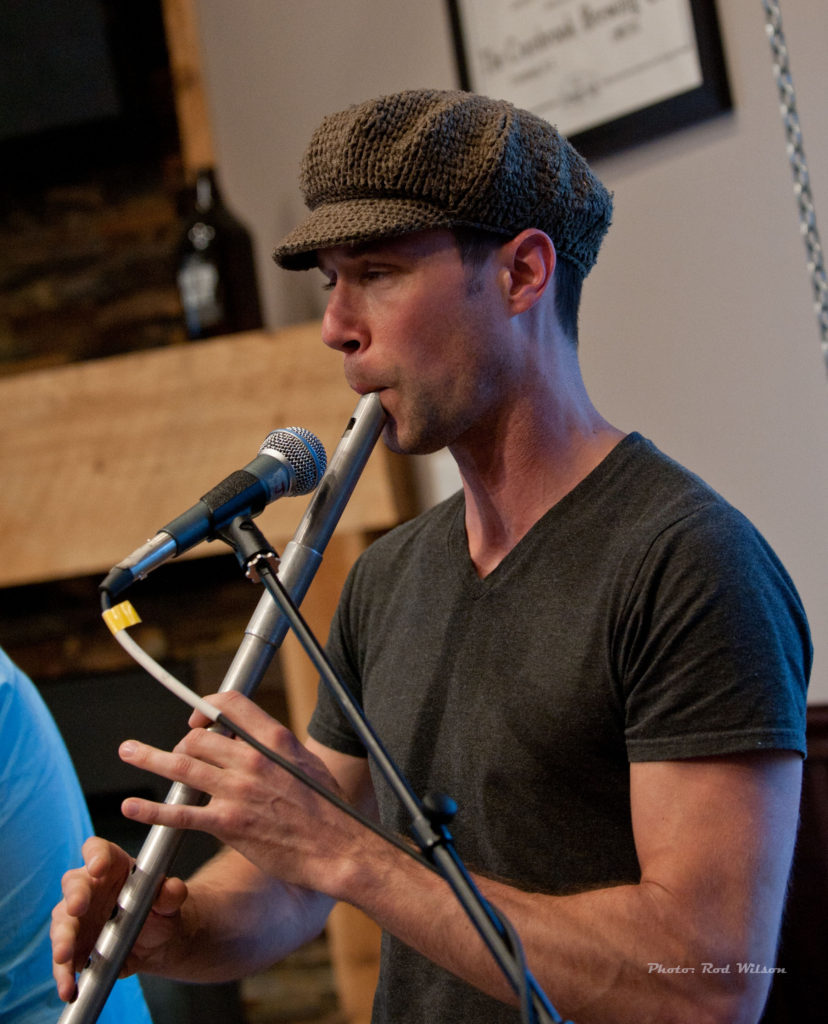 There were two really nice guitars on stage; A mid-1980s Larrivee with some fancy inlay on the head stock and the characteristic cut away of that make of guitar. Colm was playing a custom hand built guitar by James Goodall of Fort Bragg in California.
Also thank you Heidi for adjusting the positioning of the lights to improve my photography of the event
@@@@@@@@@@@@@@