NEW CUSTOMS: HOUSE CONCERT AT 5768 HAHA CREEK ROAD, WARDNER (MAYOOK), Sunday September 25, 2016, 7:30 pm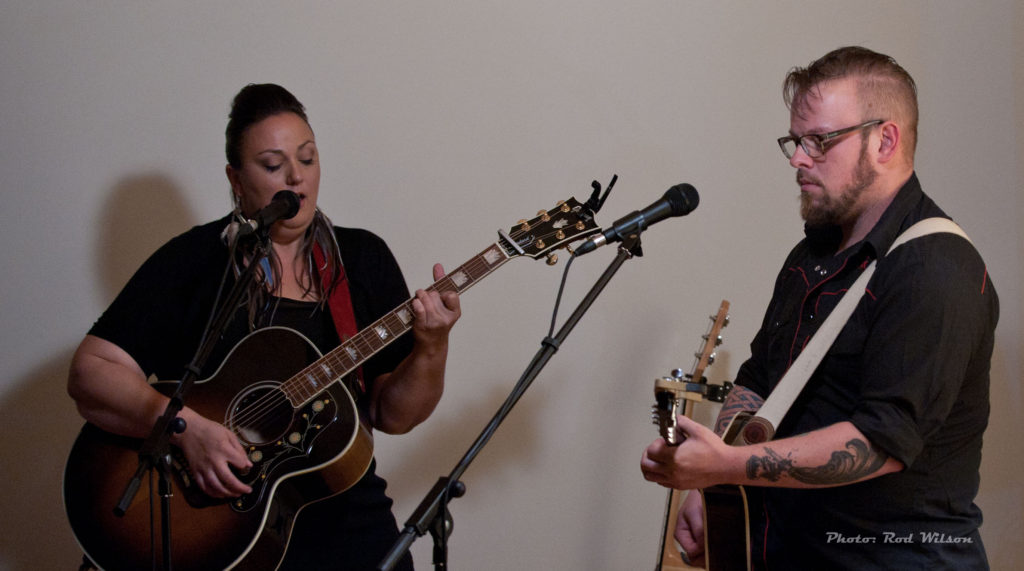 Not all live music shows and venues are equal. Some people prefer the big stage. The bigger the better. An arena with 20,000 fans, over the top volume, fireworks and a big production is the ideal for a lot of fans. Not me. I prefer music on a small scale, low volume, homespun production values and an intimate venue. The Studio / Stage Door (Cranbrook), Studio 64 (Kimberley), Knox Presbyterian Church and the Small Stage at The Key City are all admirable small venues, each with it's particular advantages and foibles. Often these venues are not available, or the additional cost of the rental space eats into the venue available for travelling musicians who are on a very tight budget.  The House Concert concept is an alternative venue for travelling musicians.  House concerts are just what they sound like, a complete concert performance with professional musicians located directly in the biggest room of a house. Most house concerts operate without a sound system. The shows are presented as solo, duo or trio performances. Occasionally an artist will bring a small amp for their keyboard or as voice reinforcement, but for the most part, these are entirely acoustic shows. House Concerts have been around for many years and there has always been a few here and there in this area. Some have been successful, some not so much. What is required is a venue with a comfortable room with comfortable seating and space for at least 30 patrons. An essential ingredient is a host willing to go above and beyond by providing over night accommodation and the PR needed to bring in an audience. Support from local audiences is also an essential.  Home Routes / Chemin Chez Nous is a not-for profit organization that has a mission to bring excellent Folk-Roots-Blues music to new audiences who might not otherwise have the opportunity to experience these musical genres live, in their own area, and by professional performers. It  has been around for over 10 years and it basically serves as an umbrella organization for touring musicians and house concert hosts. It should be understood that while the touring musicians may not be household names they are part of a huge body of exceptionally talented performers out there who take the notion of  "professional musician" to a whole new level of excellence.
A case in point is the duo New Customs who performed recently at the home of Shelagh and Van Redecopp out on Haha Creek Road in Wardner (Mayook). For a House Concert the venue was perfect for the duo The New Customs. They are new in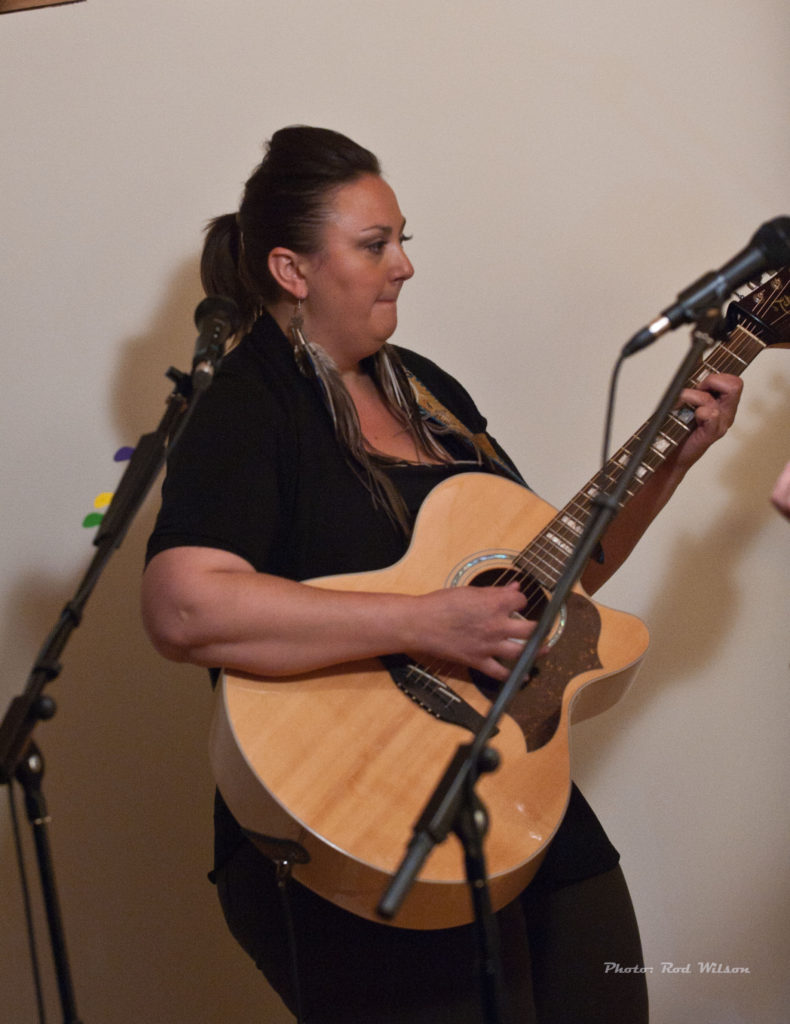 name, but not in experience.  They are a recently minted folk duo, but individually they are Emma Cloney (Guitars and Vocals) and Dale Brown (Fiddle, Mandolin, Octave Mandolin and Vocals) with over 20 years of professional musical experience between them. "Hailing from the prolifically musical city of Winnipeg Manitoba Canada (12% of all professional Canadian musicians live in Winnipeg), the duo is being
noticed for its solid songwriting, heart-stirring harmonies and outstanding instrumentation.  The combination of guitarist Emma Cloney's powerful haunting voice with the award-winning, sought-after multi-instrumentalist Dale Brown's (mandolin, fiddle) – his deep voice evokes the sound of James Keelaghan or Stan Rogers – make up the heart of their sound.  According to their bio, they're not confined by the conventional and are unrestricted in their thinking:  they're intent on creating the new customs, blending not only their music styles but also their careers. In writing together, the pair crafts tunes that range in flavour from Folk to Celtic to Blues, with a sound uniquely their own.  With solid reputations and an obvious musical chemistry, they've already played at three high profile folk festivals in Manitoba and Ontario this summer, and released a debut EP".  In their own words:  "Our shows are a mix of upbeat and contemplative, fiddle tunes and sing-a-longs, friendly for all ages, and full of original songs (mixed with some classics and traditionals you may recognize).  We are 2 voices, 4 hands, 33 strings (though not all at once!), and an electrified cutting board all packed into a Kia hatchback and looking forward to playing for you."
The concert was a mix of original songs – Sons of Saint Marie, Deep River, Austin of the North;  traditional songs – Stephen Foster's Hard, Hard Times; a few covers – Stan Rogers' 45 Years; lots of fiddle music including an outstanding tune, A Song For All Seasons  from the pen of traditional fiddler Oliver Schroer.
This is a very self aware duo who knows who they are, where they come from and where they are going. These are very rare qualities in most Canadian performers. It gives their music a strength and vibrancy that is some what unique. Emma's voice and the duo's vocal harmonies are outstanding  On top of that, their instrumental strengths are exceptional. Emma uses two guitars in  unusual open tunings that are altered and expanded with her novel simultaneous use of two capos. With the two guitar set up she wastes little or no time in switching between her various tunings. Her accompaniments are more forceful than delicate but are a perfect blend with her voice and Dale's mandolins and fiddle. Dale also uses the unusual tuning AEAE for the mandolins. The larger instrument is that hybrid instrument that is sometimes labelled as a  bouzouki but given the shorter neck and the tuning he uses I suspect it is actually an Octave Mandolin. His musical breaks on songs and tunes are outstanding.
Here a some images from the evening: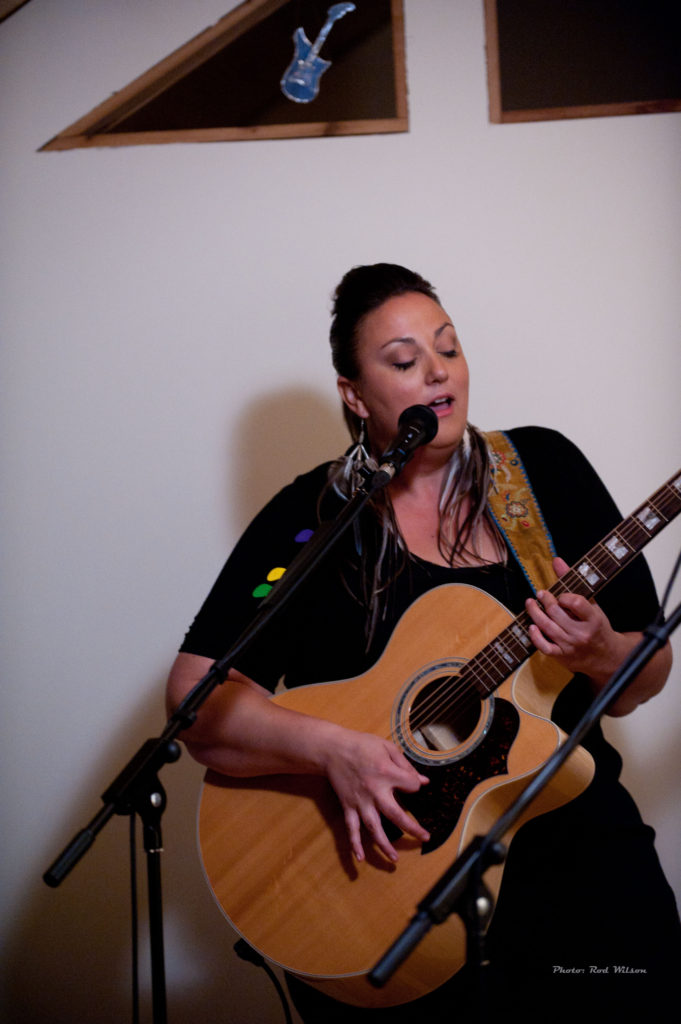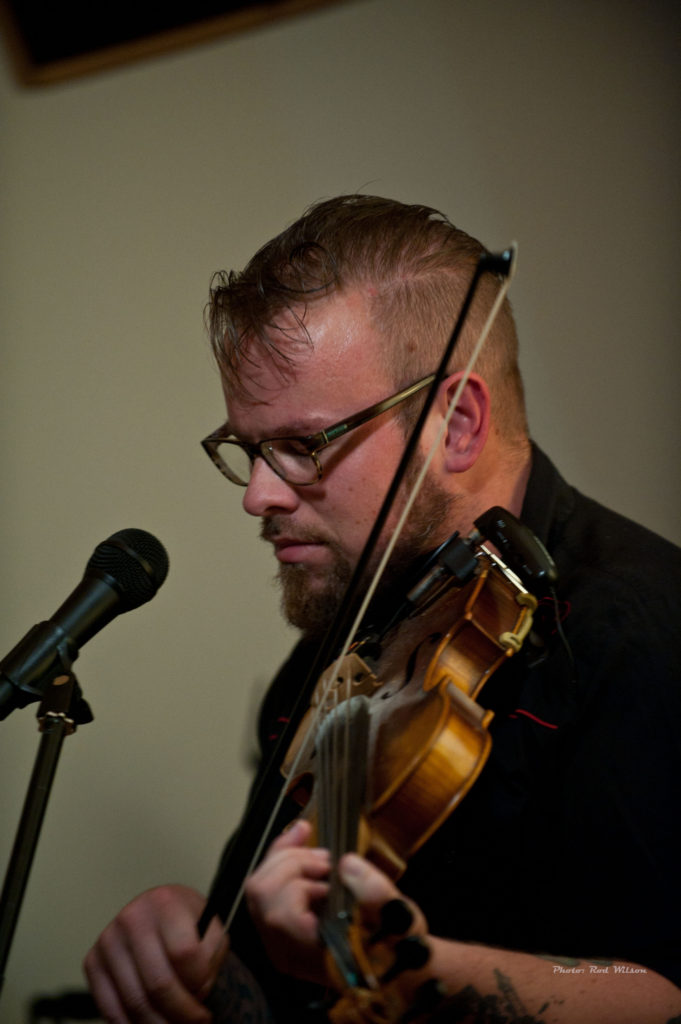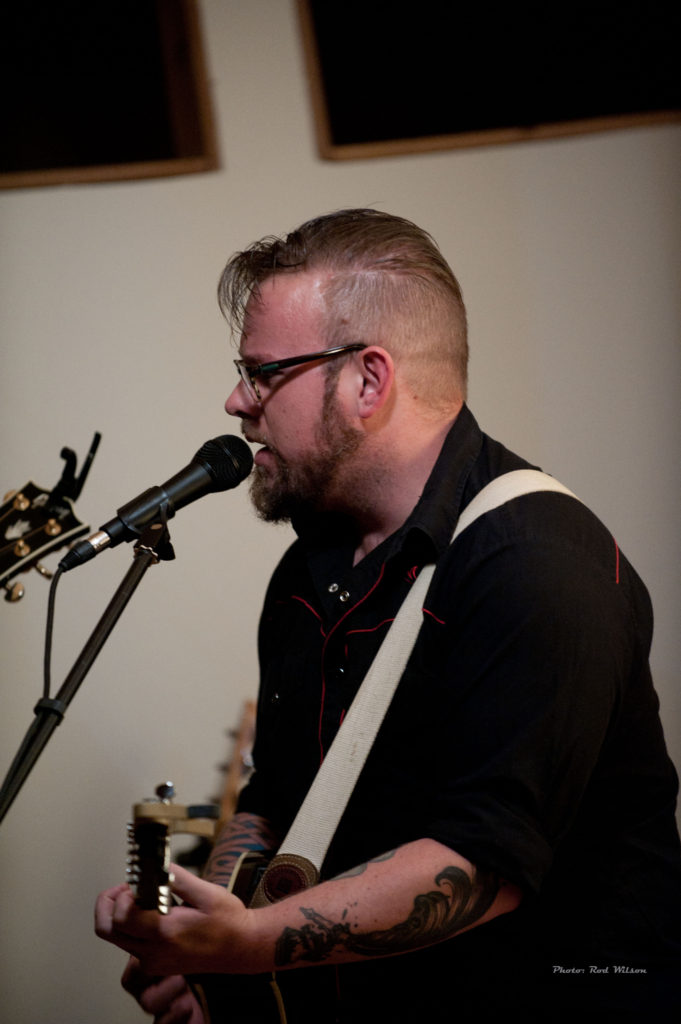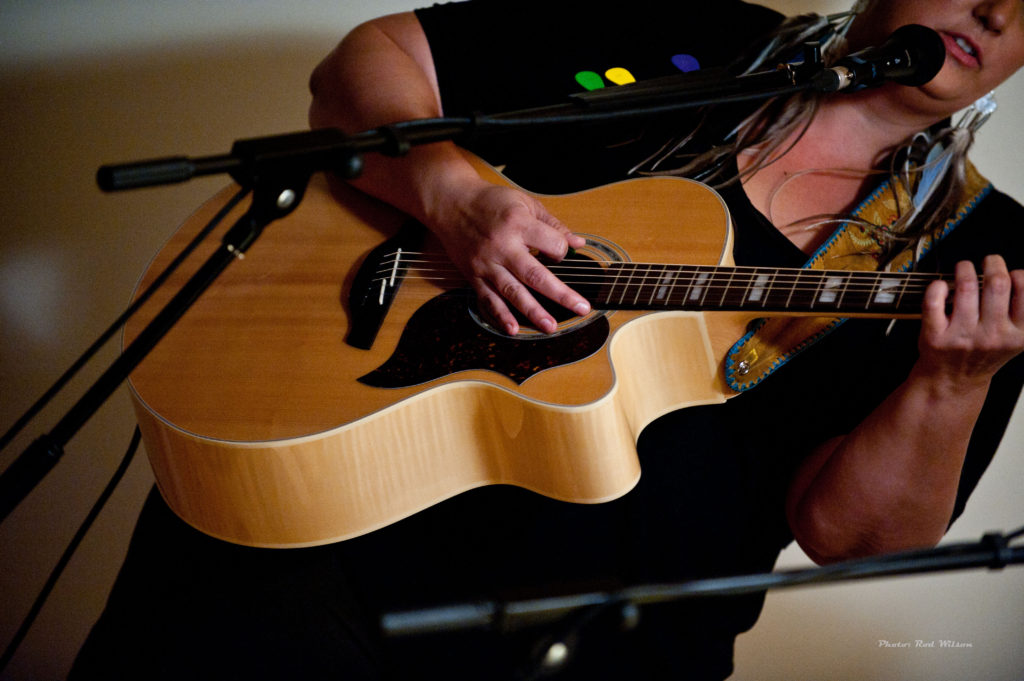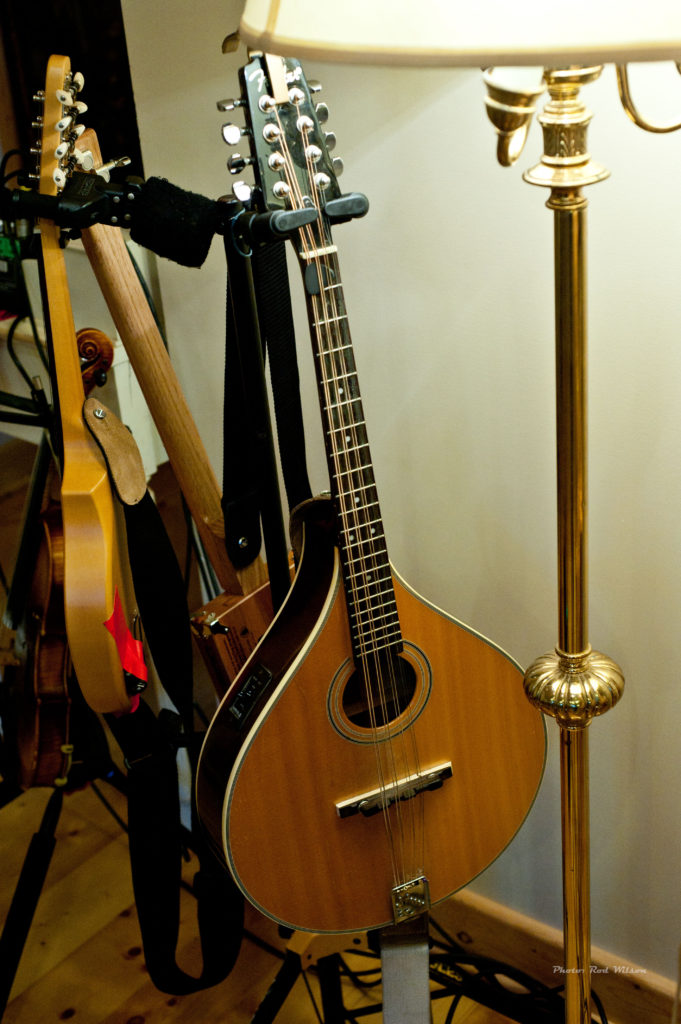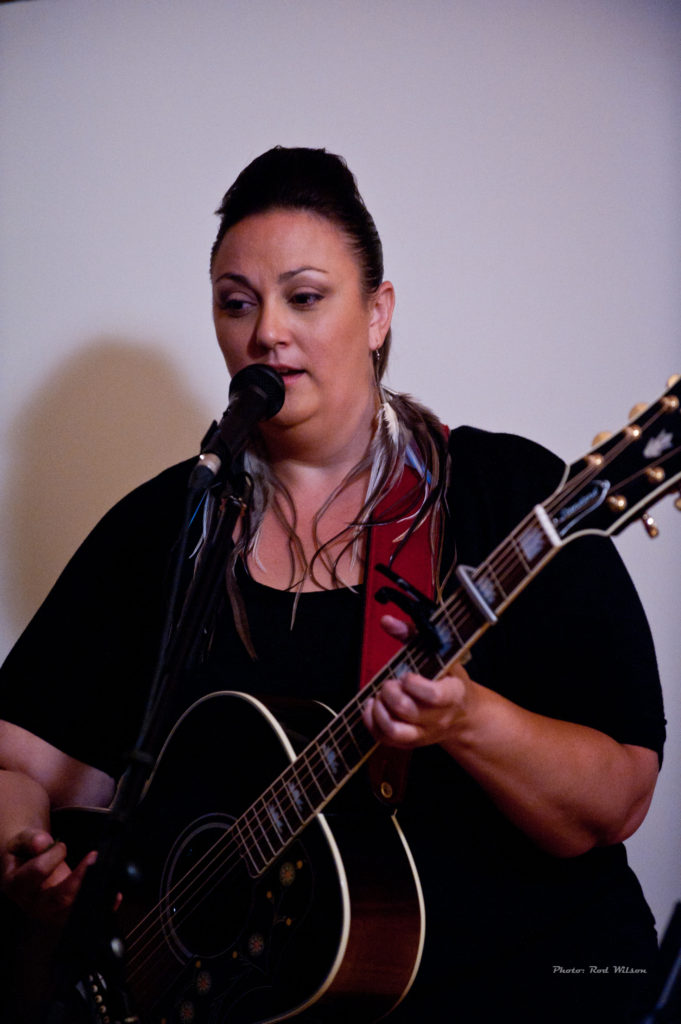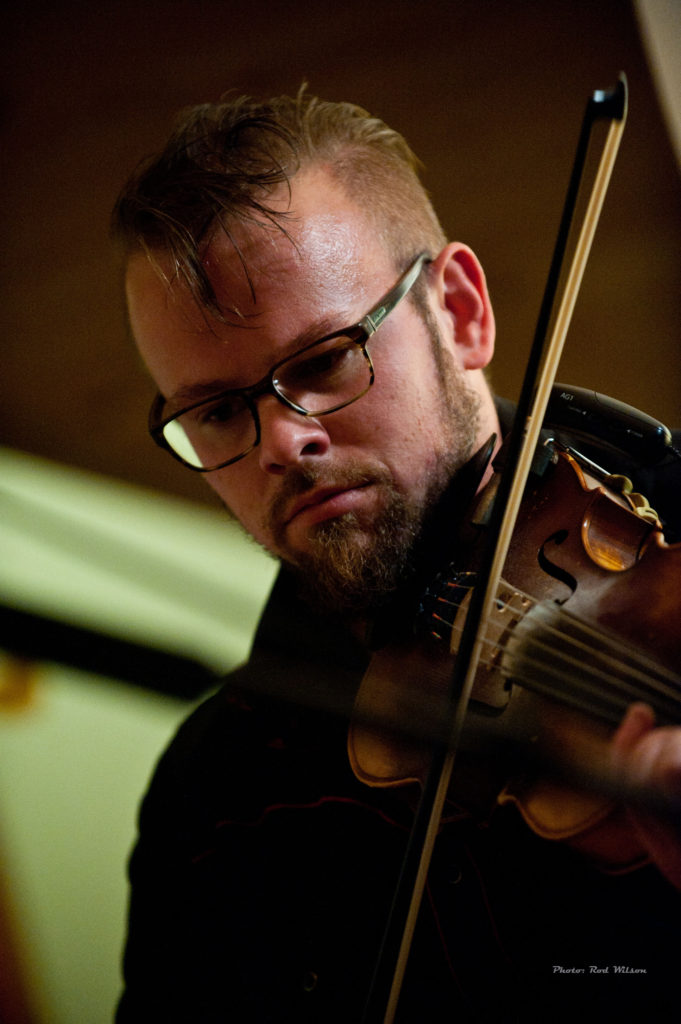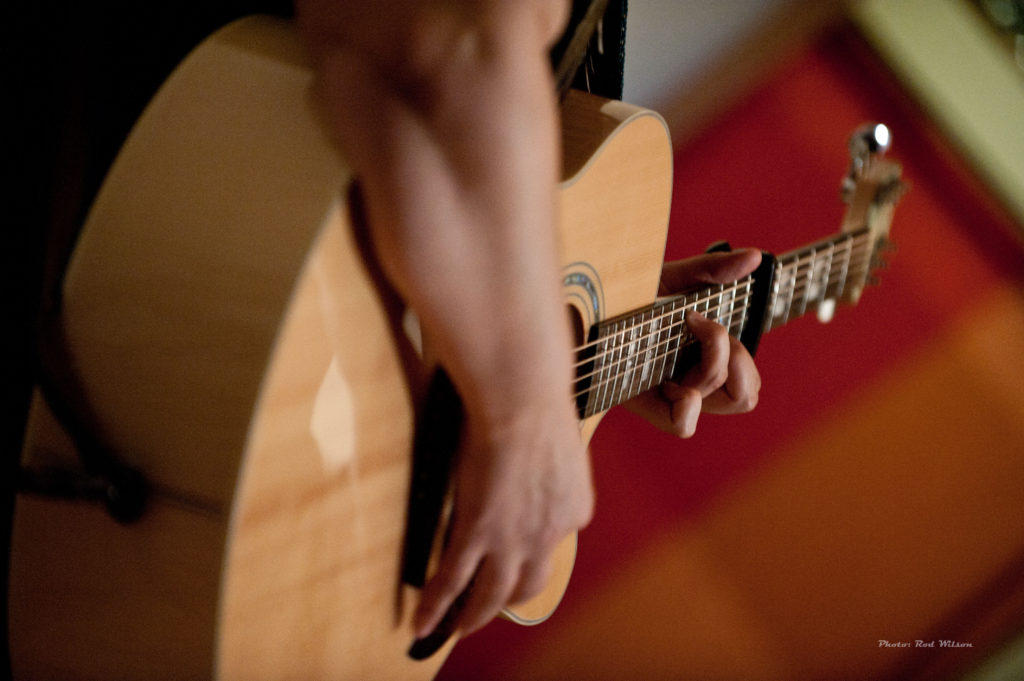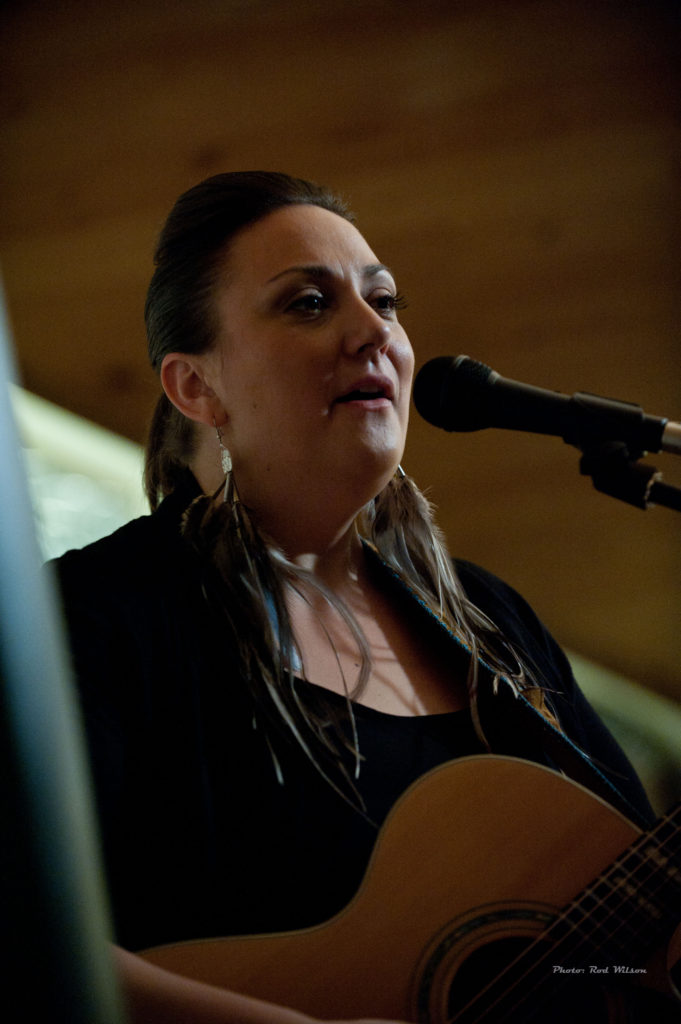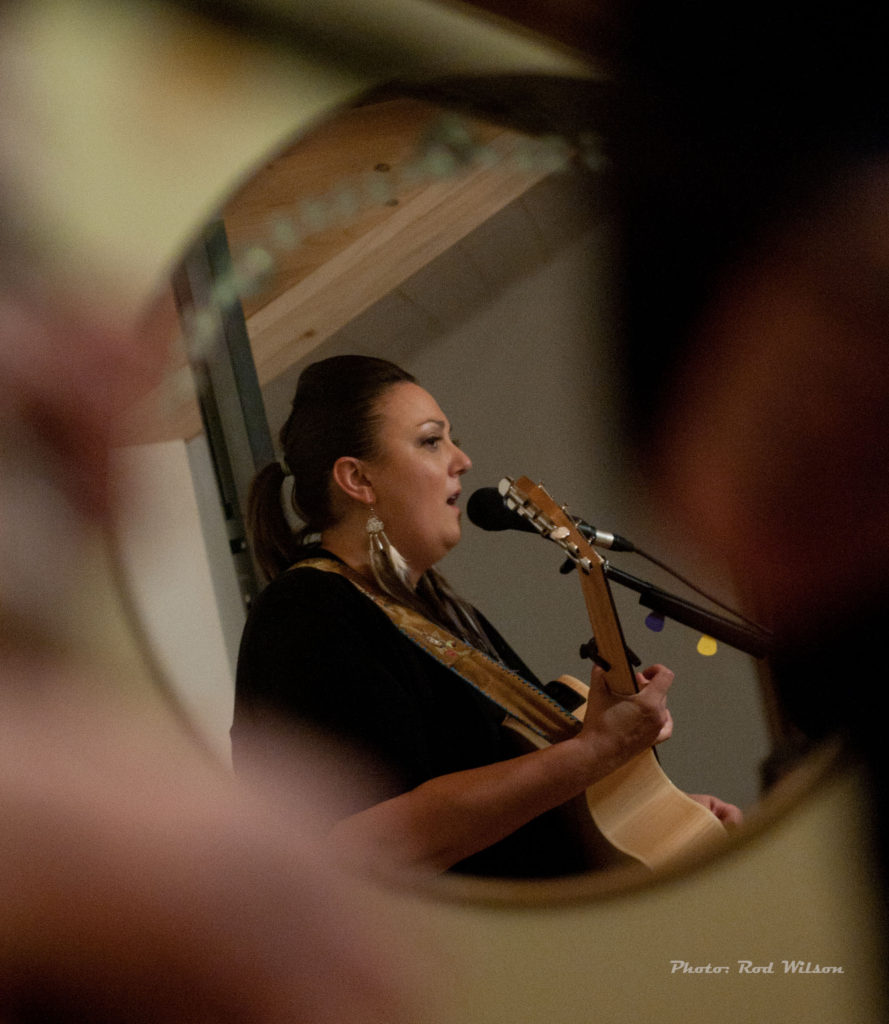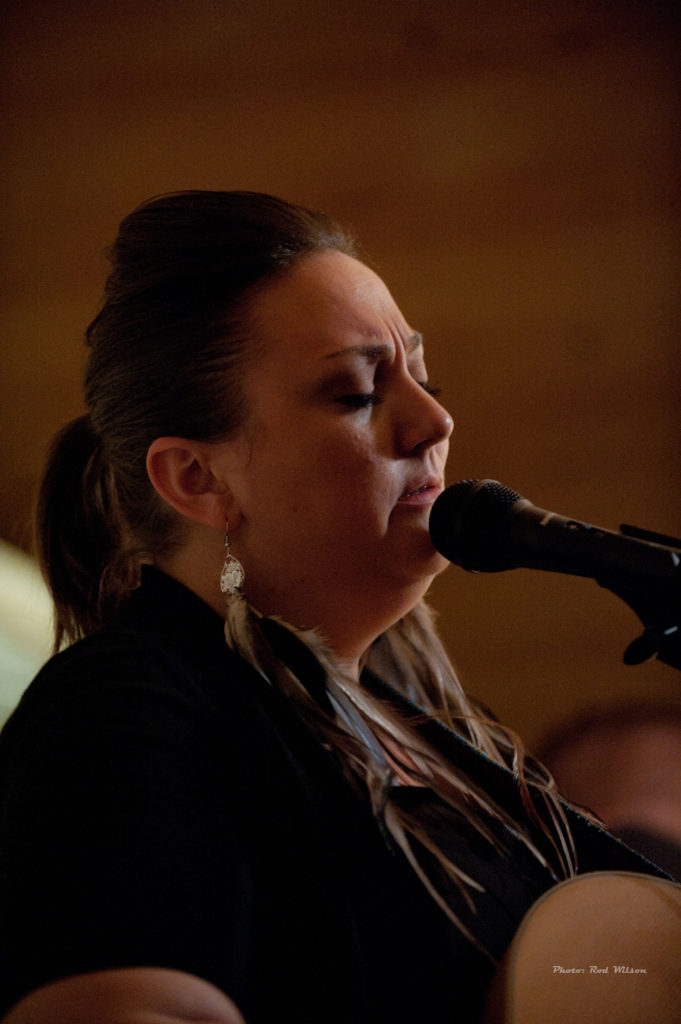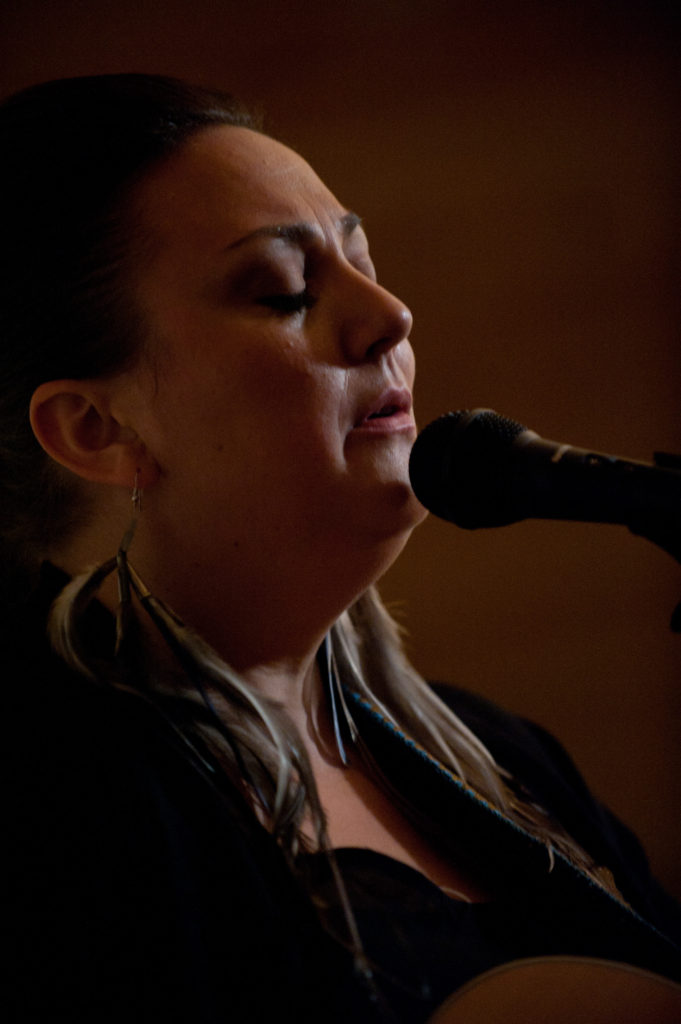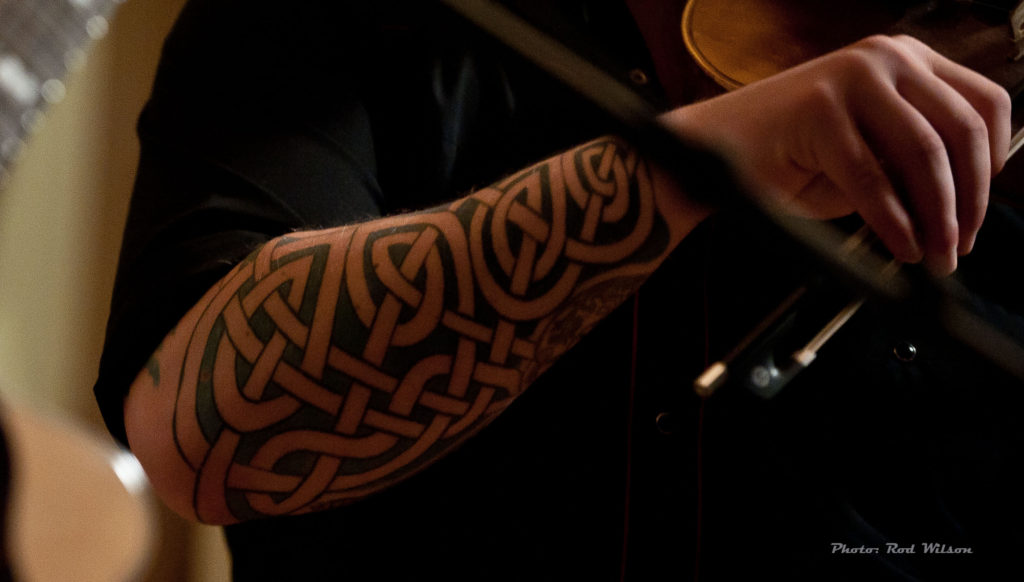 All and all, this was a very successful first House Concert in this new series. It was a great venue, with charming hosts and wonderful music. The wine and snacks were much appreciated.
I am looking forward to the next concert in series to be held also in Mayook at 8163 Gibbons Road, on Tuesday October 25, 2016 at 7:30 pm.  It will feature the Duo Blue Moon Marquee who performed at Studio 64 (Centre 64) in Kimberley March 2015. I remember it well, it was an outstanding concert.  Check this link to my review
Don't forget to be there. Remember all of the revenues generated at these concerts goes to the musicians.
@@@@@@@@@@@@@
Here is special treat for you. A YouTube clip of New Customs performing Deep River
Why do I like this particular song –  well first of all I like the lyrics
DEEP RIVER
SHE'S GOT ONE FOOT IN THE WATER,
& THE OTHER FOOT ON THE SHORE
WHEN THE TETHER LET GO BEHIND HER,
SHE COULD RESIST THE WATER NO MORE
 CHORUS:
OH IT'S A DEEP RIVER THAT YOU'RE WADING IN ….   OH MOMMA NO!
OH IT'S A DEEP RIVER THAT YOU'RE WADING IN …. OH MOMMA DON'T,  MOMMA DON'T GO.
NOW HEARTACHE IS A POISON
AND POISON TENDS TO DRINK
AND WHEN SHE STEPPED INTO THAT WATER,
THE MUDDY BANK STARTS TO SINK
 CHORUS:
OH IT'S A DEEP RIVER THAT YOU'RE WADING IN ….   OH MOMMA NO!
OH IT'S A DEEP RIVER THAT YOU'RE WADING IN …. OH MOMMA DON'T,  MOMMA DON'T GO.
 NOW MOMMA'S IN UP TO HER NECK,
AND THE WATER IS STARTING TO RISE
BECAUSE MOMMA USED THE BOTTLE TO DRY
THE TEARS FROM HER PRETTY BLUE EYES
 CHORUS:
OH IT'S A DEEP RIVER THAT YOU'RE WADING IN ….   OH MOMMA NO!
OH IT'S A DEEP RIVER THAT YOU'RE WADING IN …. OH MOMMA DON'T,  MOMMA DON'T GO.
Then there is the soulful Cape Breton flavored  fiddle intro, Emma's soulful voice with driving reel like rhythm guitar, Dale's fiddle fills, their vocal harmony around minute 1:25′: the slight of hand slip into a 6/8 jig rhythm and around 1:50′  Dale seems to re-invent the tune with some melodic variations. Emma ups the ante around 3:20′ with those driving descending chords before they take the tune out with a recap of the soulful intro.
Yes, you could say I really like the song.
@@@@@@@@@@@@@