Amos Garrett and Julian Kerr at Studio 64; March 24, 2018 8pm: This is the first concert of the Spring 2018 concert Series
Amos Garrett is an "in between sort of guy". He has been on the Canadian and American music scene for "a million years". He not a Classic Rocker in the strutting long- hair mode, nor a true blue down home country blues player. Although he cites the trumpet player Bix Beiderbecke and pianists Jerry Roll Morton, Fats Waller and the elegant Teddy Wilson as musical influences he isn't really a classic Jazz player either. As I said he is an "in between guy". He is a musician who cements all these varied influences into a personal style that can only be Amos Garrett. Apart from his solo ventures he has performed and recorded with over 150 major artists including Stevie Wonder, Todd Rundgren, Emmylou Harris, Bonnie Raitt, Martin Hull, Paul Butterfield and Pearls Before Swine. He was on Anne Murray's classic recording Snowbird and performed as a founding member of Ian Tyson's band The Great Speckled Bird.  He currently resides in Calgary where he performs with a number of outfits including gigs with keyboard playing neighbor Julian Kerr.  At 77 years of age he no longer does "the big tours". The last big tour of Japan he recalls with great affection for the country and the people of that nation. After touring there he wondered about who actually won the last war. Japan has prospered with peaceful cites and an admirable life style while the North American landscape is littered with crime and violence and inner cities in decline.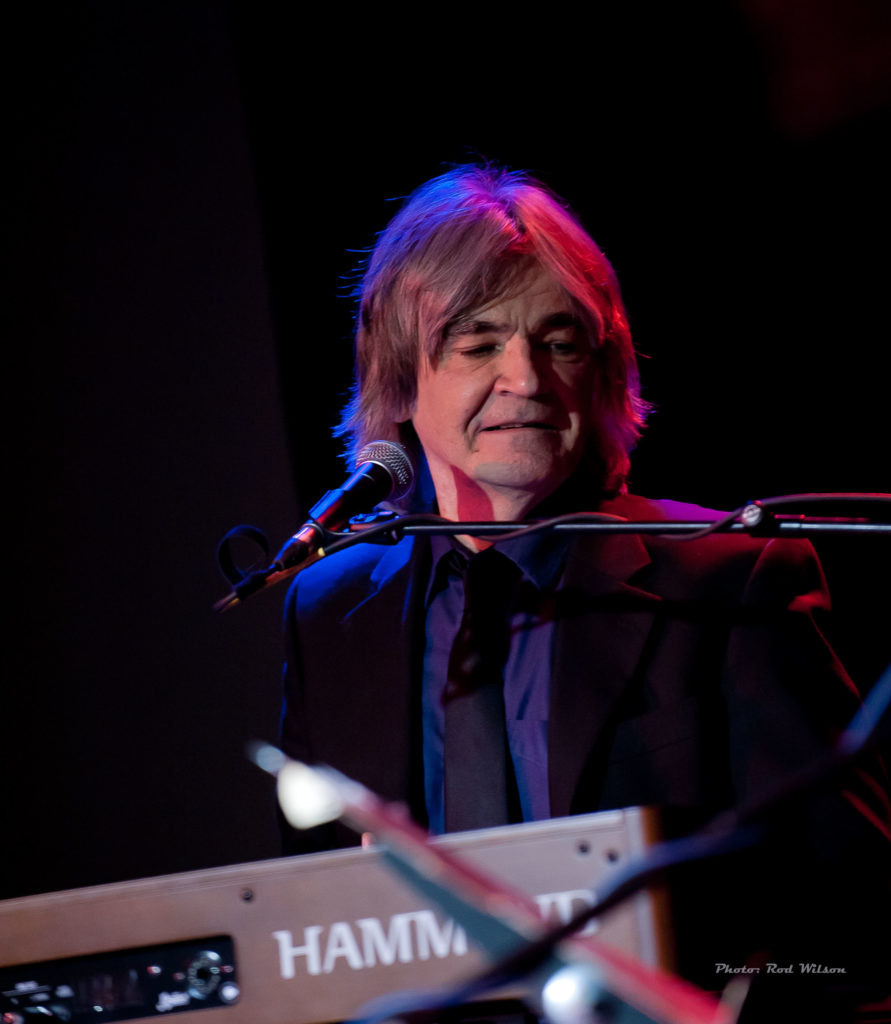 Julian Kerr is a professional Calgary musician and is one of Amos' favorite keyboard players. Julian plays and teaches, bass, and guitar and for over 30 years he has played with many notable musicians including Bo Diddley .
The concert kicked off with Otis Rush's  My Baby is Such a Good One followed by a Curtis Mayfield classic tune, Boz Scaggs Running Blue, and the 1966 soul-jazz classic Mercy Mercy by the Adderley Brothers (Nat and Julian).  They then slipped back in time to the early part of the last century for Jelly Roll Morton's Michigan Waters Blues ("Michigan water tastes like Sherry Wine and the Mississippi water tastes turpentine"). Now Jelly Roll Morton was a schooled Creole musician from New Orleans who claimed to have invented Jazz. Not true of course, but he was a pivotal musician in the transition of ragtime to what we now know as jazz. From the repertoire of Toronto's Whitely Brothers we were introduced to their jug band style tune Perfume and Tobacco.
Although I lived through the era I pretty well missed out on hearing the Texas band  The  Jazz Crusaders in the 1970s. I only discovered them last year in a box set of CDs published by Mosiac Records. To hear Amos working on the Larry Carlton guitar parts was a treat. It must have also been a treat for Julian Kerr to dip into the music of pianist/keyboard player Joe Sample who was a co-leader of the band. The Jazz Crusaders eventually dropped Jazz from their name and went onto an even longer career as The Crusaders. Julian dropped some rocking piano into Bob Dylan's Takes a Train to Cry. Amos performed his signature version of Sleepwalk and entertained us with lots of anecdotal  stories  from his long career. My favorite was the tale of the Mounties Breakfast – Steak and Beer. For the encore Julian took us home with Booker T and the MGs  Green Onions and some lovely "fluffy organ tones" that probably outshone those present on the original recording. As always this was another highly enjoyable concert in the ongoing Blues and Jazz concert series at Studio 64. Thanks must go to the organizers, volunteers and sponsors that make this series such a joy.
Here are some more images from the evening: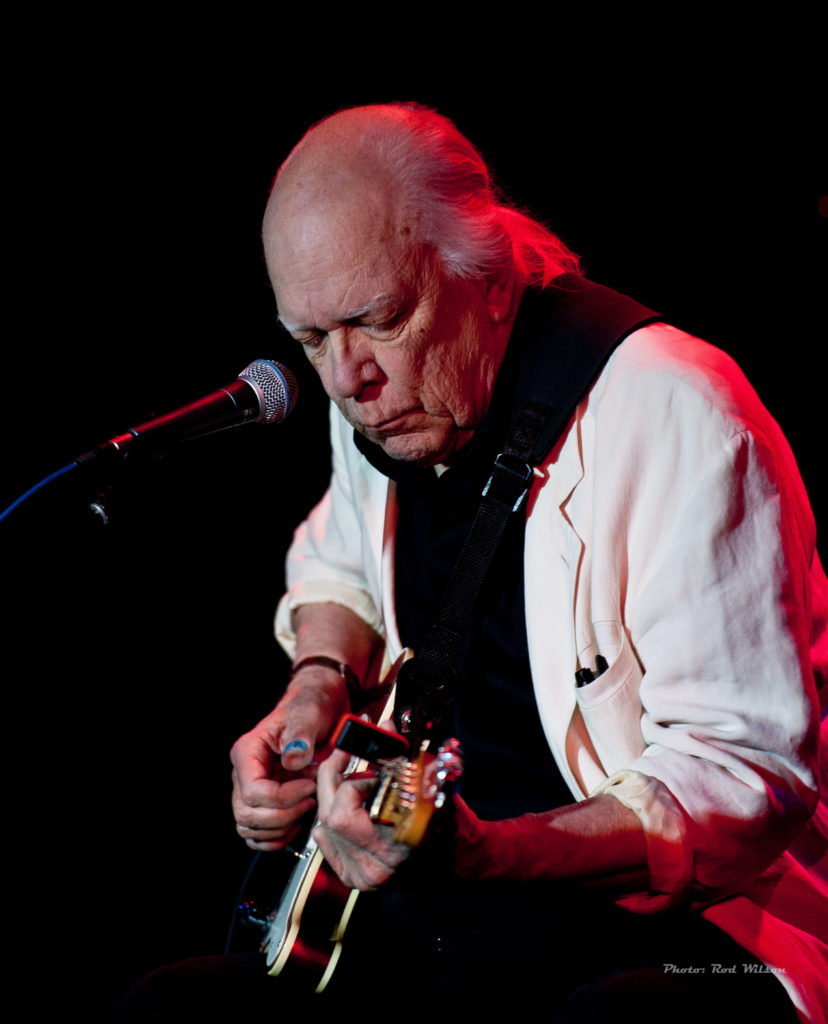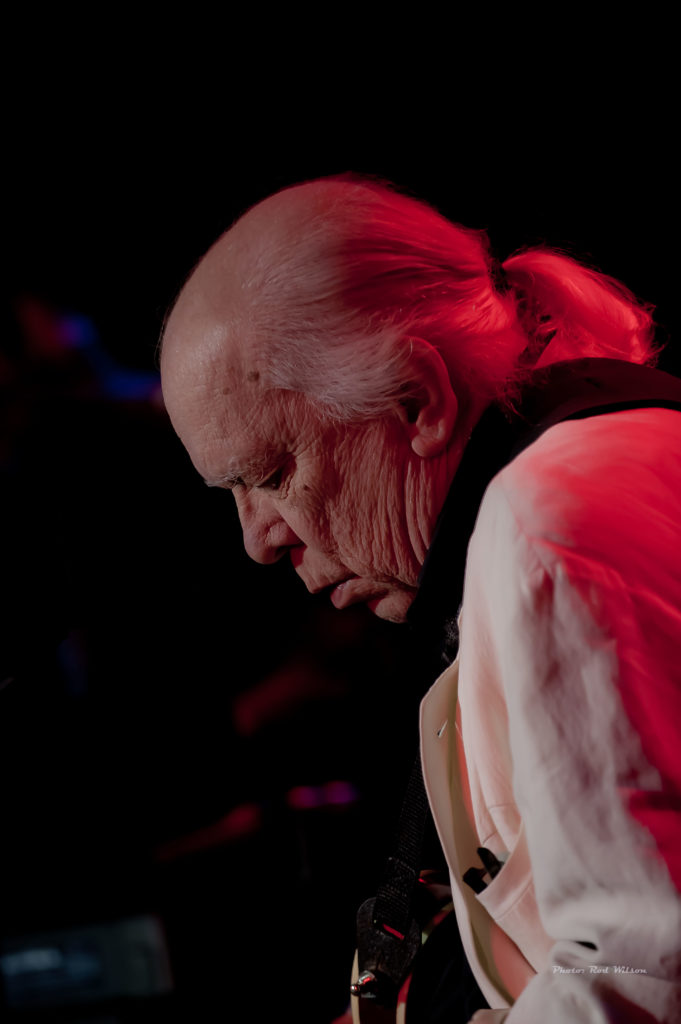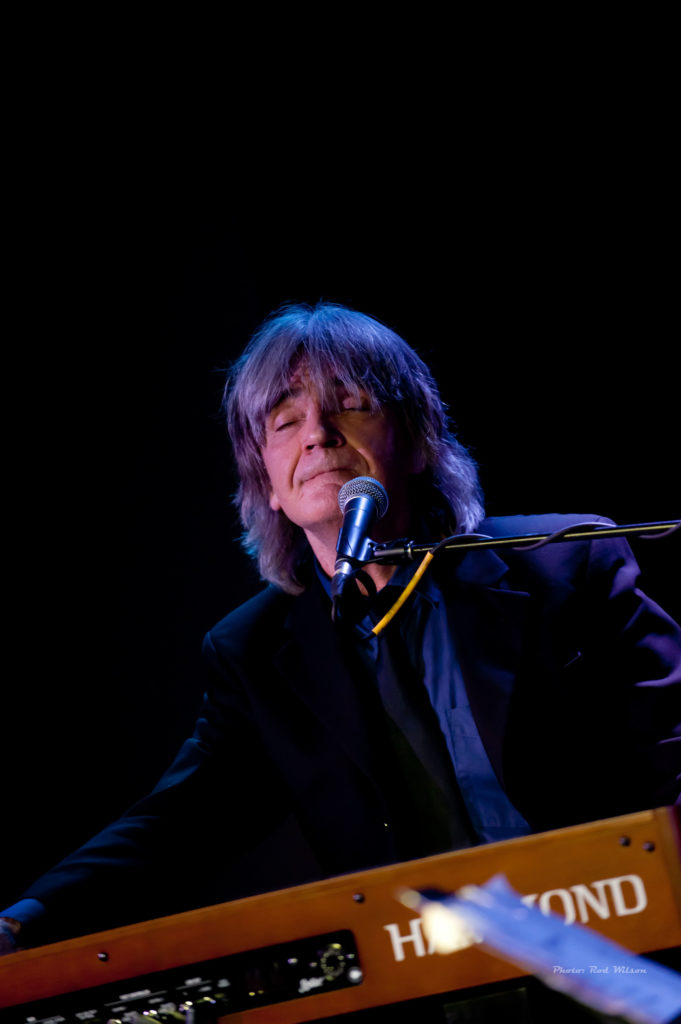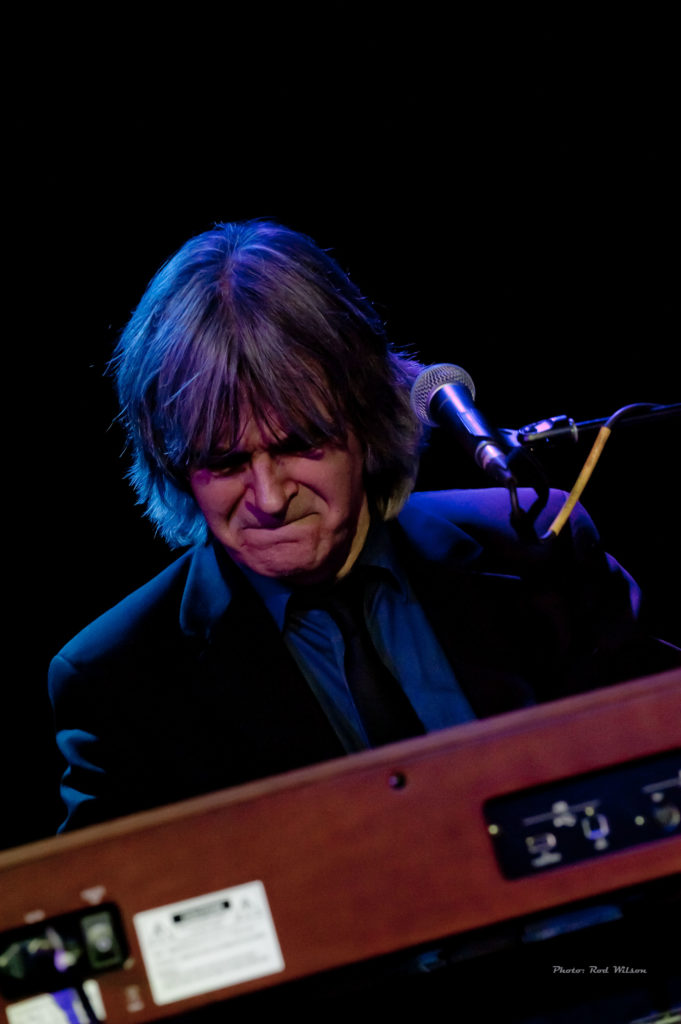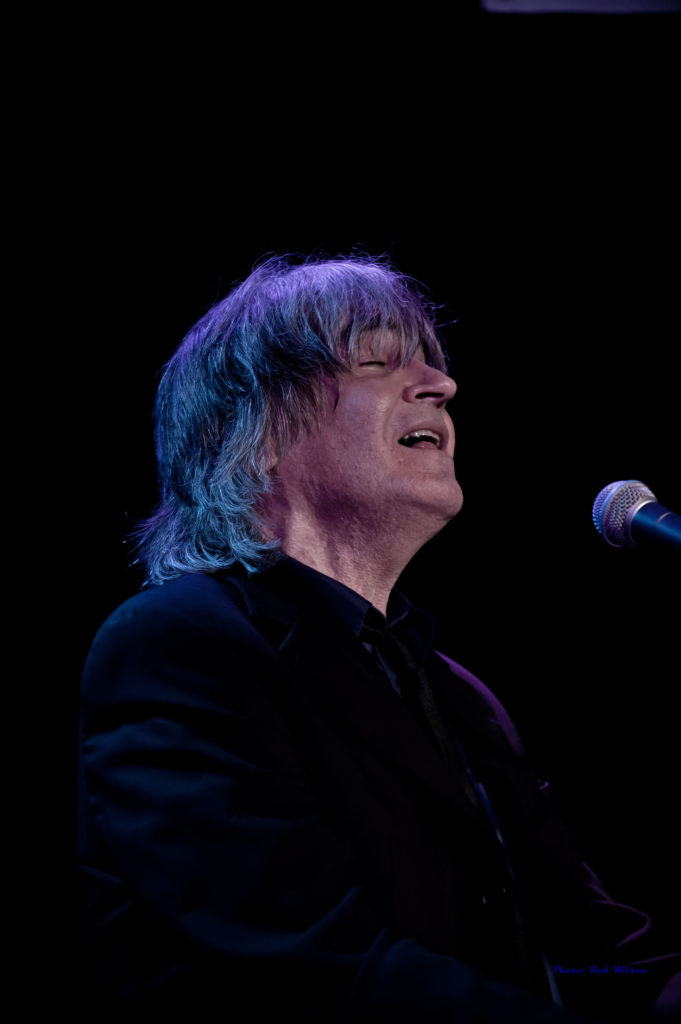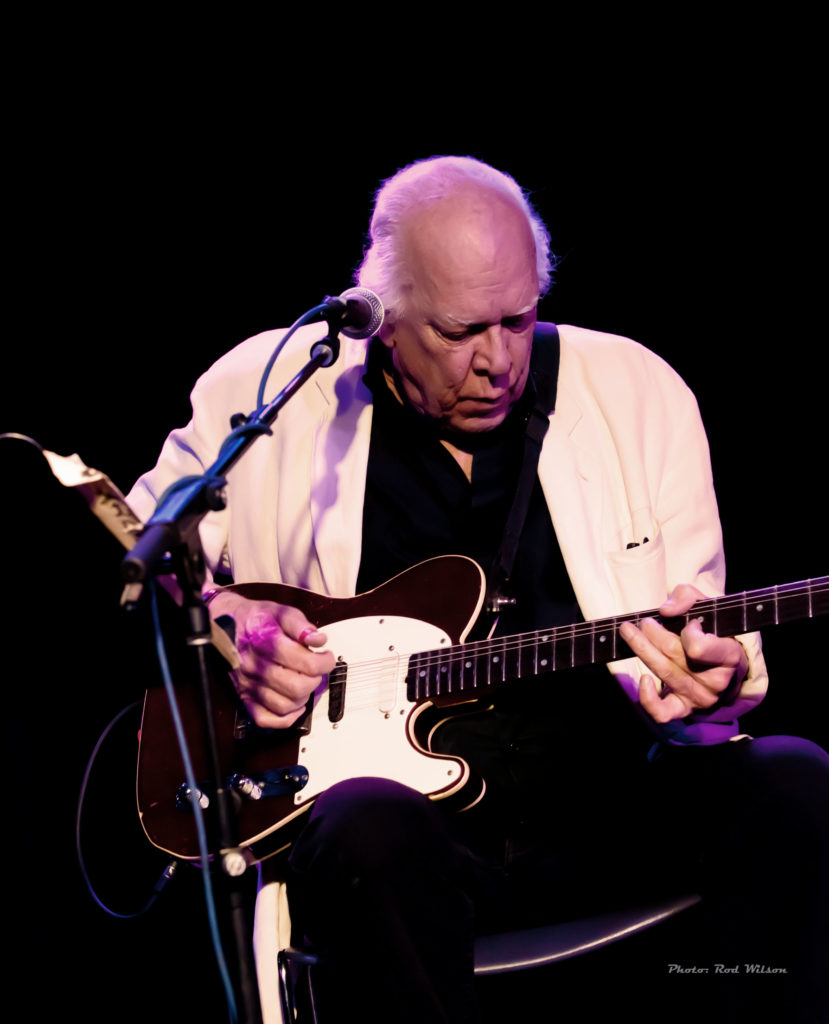 @@@@@@@@@@@