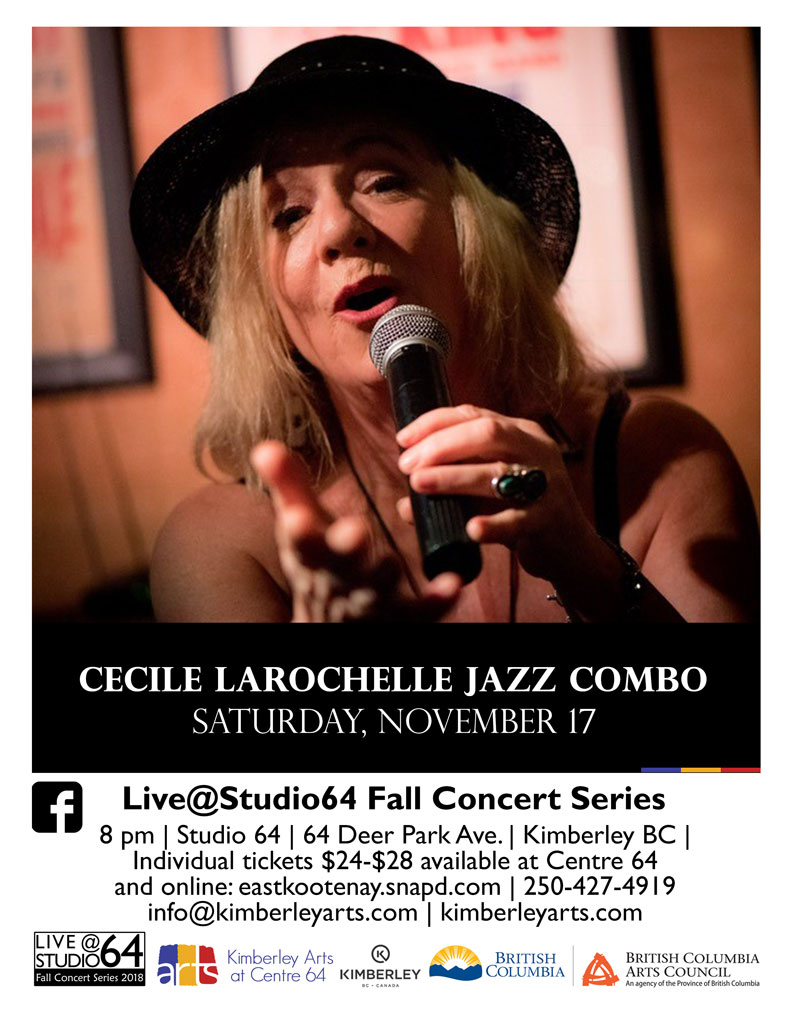 This was the third concert in the Fall Jazz and Blues Series and it was a fine evening of mainstream jazz with vocalist Cecile Larochelle, Don Clark (Trumpet and Fluegelhorn), Paul Landsberg (Guitar), Rob Fahie
(Bass) and Graham Tracey (Drums). The evening kicked off with a straight ahead instrumental version of Somewhere there's Music. Cecile sang Sunday Kind of Love and from then on out it was an evening of mostly familiar songs with solid solos from the members of the band. Songs included Dancing Cheek to Cheek, Thought About You, Honeysuckle Rose (featuring some great brush work on the drums and Wes Montgomery riffs on guitar), Stormy Monday, Sweet Georgia Brown (great bass solo), This Masquerade (nice Fluegelhorn solo), Roberta Flack's Will You Love me Tomorrow?, Bye Bye Blackbird, Glory of Love / Makin' Whoopee, Quiet Nights, Do Nothing 'Til You Hear from me, Autumn Leaves (with some nice Bass playing), The Nearness of You and the classic Billie Holiday Blues Fine and Mellow.
With such a fine bunch of musicians on stage it hardly seems fair to single out any particular performer for special mention but for me to hear and appreciate Graham Tracey playing brushes on his drum kit was a real treat. I believe all drummers should have their sticks broken until such times they have mastered the art of playing brushes.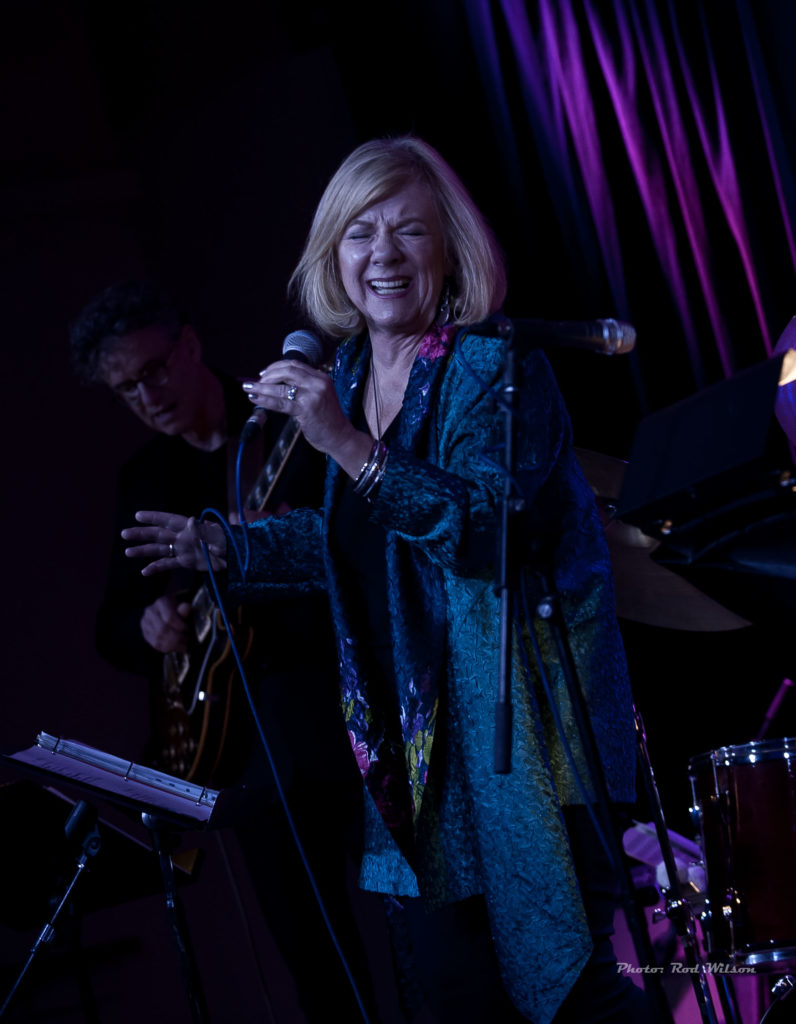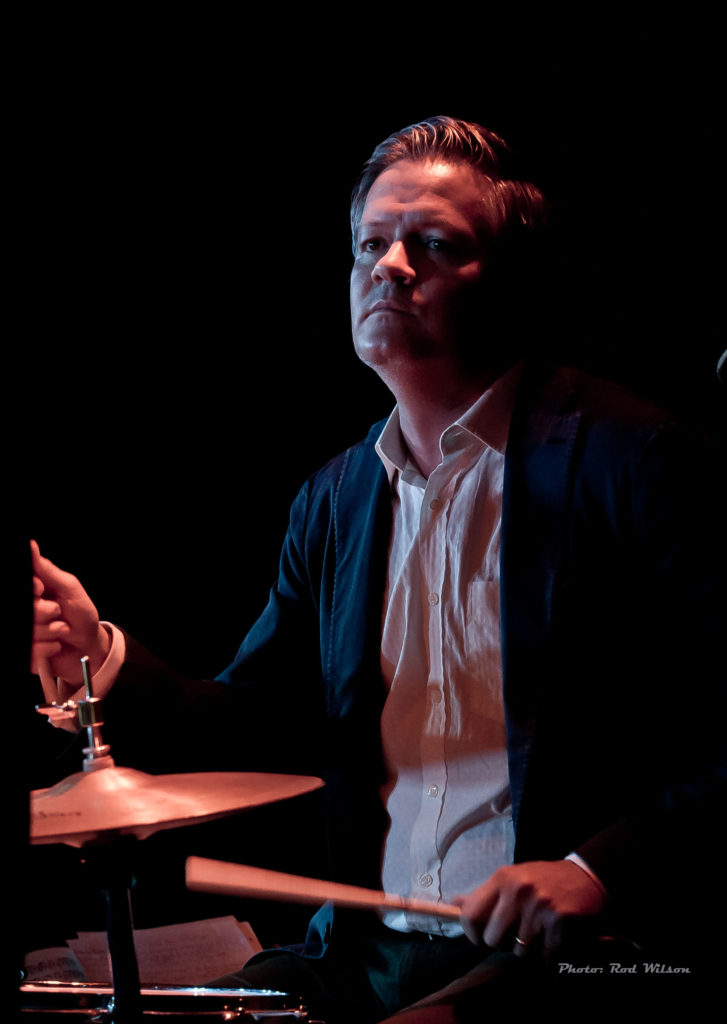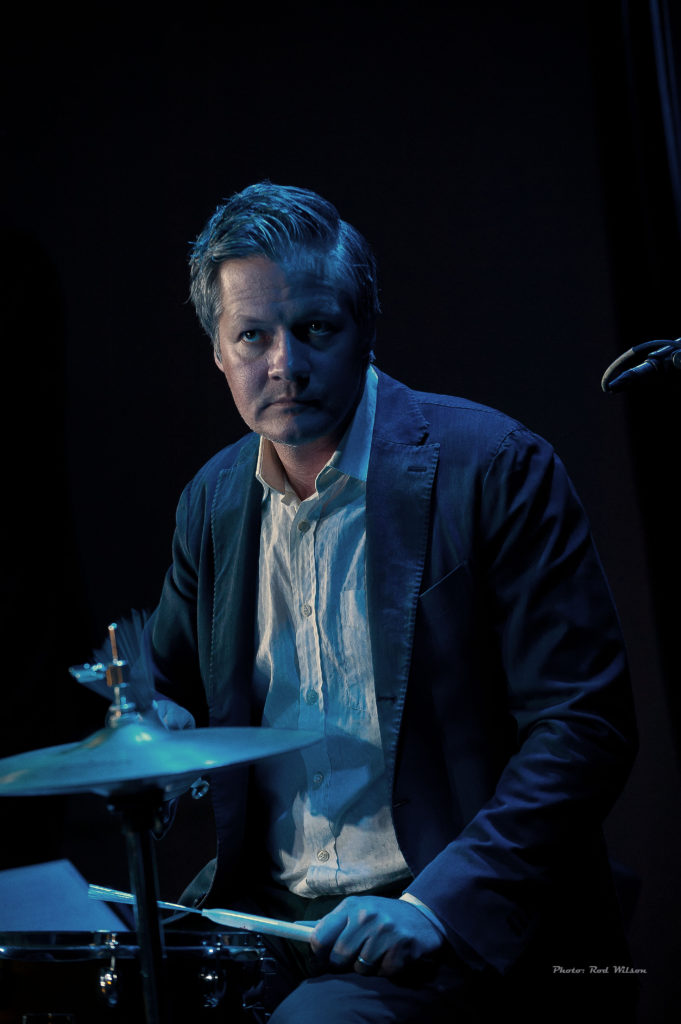 This was the last concert in the season and once again thanks should go to all the volunteers and merchants who without their support the series would not be possible.
@@@@@@@@@@@@@@@