Every body has memories that float to the surface from time to time. A lot of people have fond memories of their  high school and college years,  and a million other times that are filled with many pleasant memories. Nostagia has become a great marketing tool and the market place is rife with commercial attempts make money from the emotion. Just stop for a minute and think of the popularity of classic rock, the numerous tribute bands and fading rock stars on their last, and final, farewell tour. I am not immune to the emotion but my favorite nostalgic musical  memory has nothing to do with the pop music of my youth. Rather it concerns a particular memory from the time of my immigration to Canada. In 1971 the transport method of choice to get to Canada from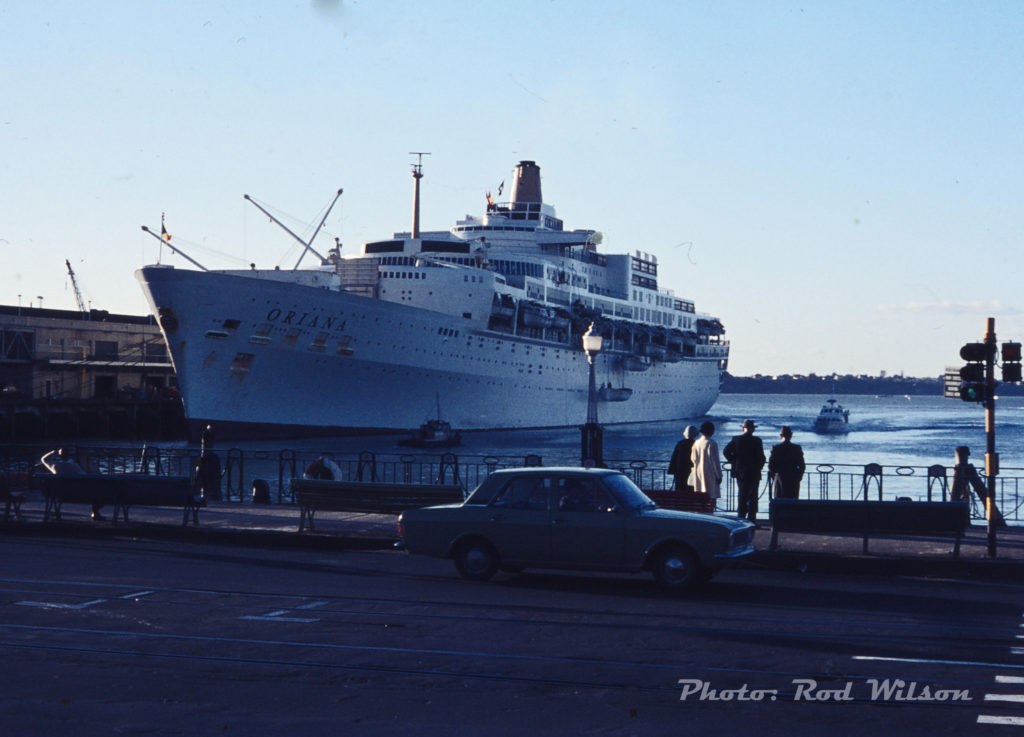 Australia was by boat (or is it ship?). In those days air fares were too expensive. I traveled on the P&O ship The Oriana from Auckland (New Zealand) to Vancouver with stops in Suva (Fiji) and Hawaii (USA). The trip was laid back and leisurely and although it was a nice respite from the rigors of road travel in New Zealand to this day I cannot understand why anybody would willingly imprison themselves on a luxury cruise ship. We arrived in Suva Harbor in Fiji on Thursday May 20, 1971.The sights, sounds  and smells of Suva were like something out of the past, or perhaps straight out of the pages of  a Somerset Maugham short story. After a little wander around town I headed back to the ship for the most memorable part of the day at departure time in the late afternoon. I  had met a couple of Canadian Engineers who had been on the islands for a few months and to a man they all expressed the sentiment that they had to get out of there or as they said "they would never leave . This place is paradise". Similarly, I have a friend, Gordon Rae, here in Cranbrook, who had spent time in Fiji, and any time Fiji came up in a conversation he would get misty eyed and mutter  – "every young man should have a Fiji in his life". Obviously the engineers on the deck of the Oriana that afternoon felt the same way. When the Fijian Police Band on the wharf played "Isa Lei" –  the traditional farewell song – there were tears running down their faces. I thought they were going to jump off the ship. If you want to hear a South Pacific farewell song at its emotional peak then there is no better way than from the deck of a ship. To this day any time I hear Isa Lei I get really choked up.  Here is the song as played by the Fijian Police Band

You can check any one of many other versions on YouTube but for me the one above is the most evocative. I can still see those Canadian engineers standing on the deck of the Oriana in the late afternoon sun with the tears running down their faces as the tune wafted up from the wharf.
The high emotional content of the song is understandable. In the old days when some one left the islands it was unlikely that they would ever return. Without a doubt it is one of the most beautiful tunes on the planet – bar none.
Here is another less traditional version that was recorded by Ry Cooder. It is good but for me it doesn't quite match the emotional content of the Fijian Police Band
Ed Gerhard's version is also worth a listen.
@@@@@@@@@@@@@@@