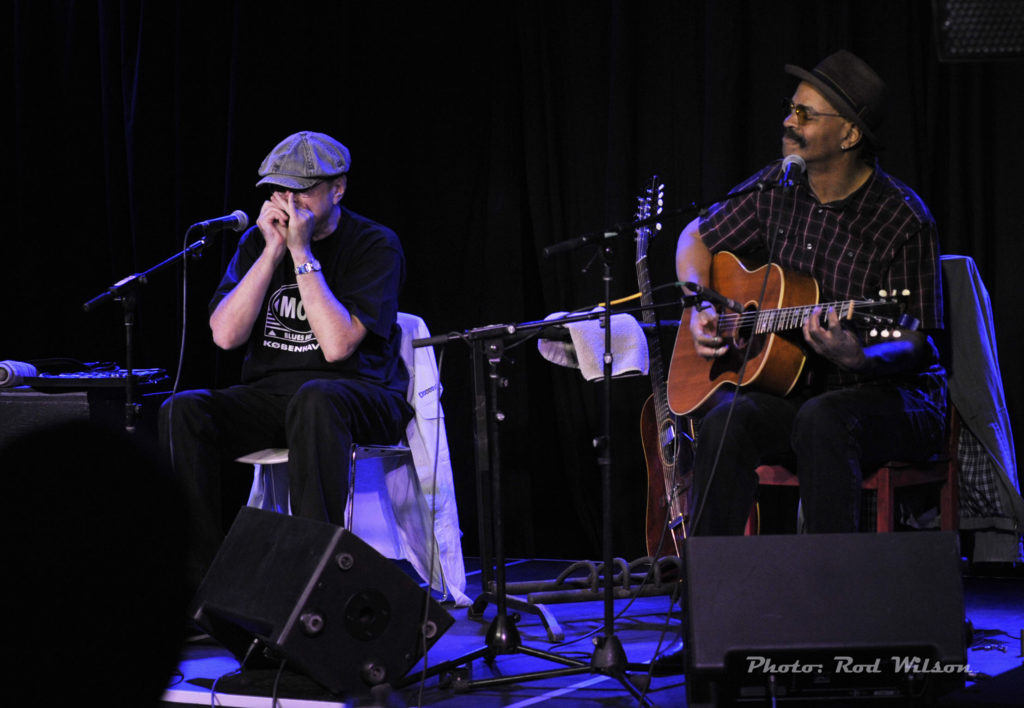 Guy Davis & Fabrizio Poggi : "Sonny and Brownie's Last Train"   Stage 64, Kimberley, Sunday October 14, 2018, 3 pm.
They did it again. The organizing committee has this rule not to invite repeat performers. Much to our joy, a few weeks back, they set the rule aside for Gabriel Palatchi for him to perform in this fall's Jazz and Blues Concert Series. Now they have done the same for Guy Davis. One could make the case that Guy's previous performance in Kimberley was a solo act and this time around it is not the same thing. He has the Italian Blues Harp player Fabrizio Poggi along for the ride (considering the concert title the pun is intended). The duo is fresh from this year's Grammy nomination in the Traditional Blues Category for their recording Sonny and Brownie's Last Train – A look back at Sonny Terry and Brownie McGee. The project was recorded in the summer of 2016 in Milan and the album features the original, title track song written by Guy Davis, songs by both Sonny and Brownie, as well as songs known to have been recorded and performed by the famed duo but written by their contemporaries, such as Libba Cotton and Leadbelly. The famous blues duo Sonny Terry and Brownie McGee set the standard for the blues harmonica, guitar and vocal combination and were professionally very active when Guy Davis and I were very young men. Guy is an actor, writer, and all round African American renaissance blues man. He plays in a tradition that has been largely rejected by contemporary black musicians as irrelevant  and the genre has largely been appropriated by white musicians. A point to note is that at the Grammy Awards Guy's recording was beaten out by The Rolling Stones Blue and Lonesome – a white band paying tribute to black musicians of a bye gone era. I think there is some irony in that.
Afro-Americans of Guy's generation mostly favor the urban styles of Soul, Funk, hip-hop and rap. By rights, as a urban black man that should have been his musical route forward. Instead he chose to look back to former times and mine the rich musical mother load of a century of blues traditions. As a harmonica player, guitarist, vocalist and story teller he succeeds  at a level unmatched by his contemporaries. Apart from his technical mastery of the musical idiom I think the success of his performances lies in his story telling. All truly great songs tell a story and the blues are no exception.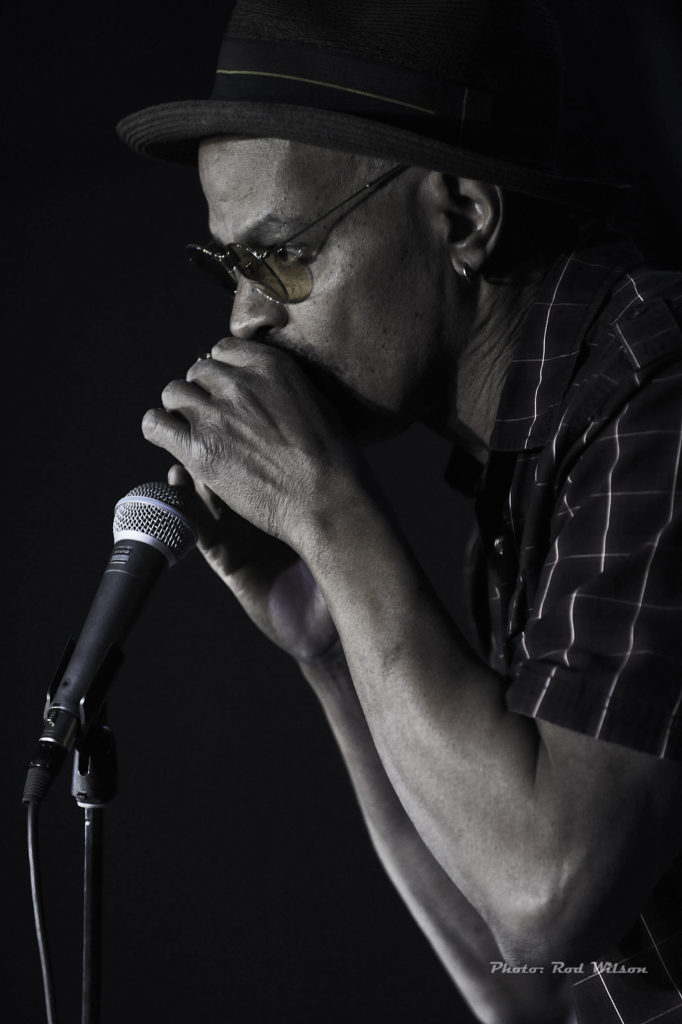 His sidekick for the project is an Italian and how an Italian could submerge himself so completely in a foreign American tradition is beyond me. I am sure that in his personal blues journey there lies a tale worth hearing.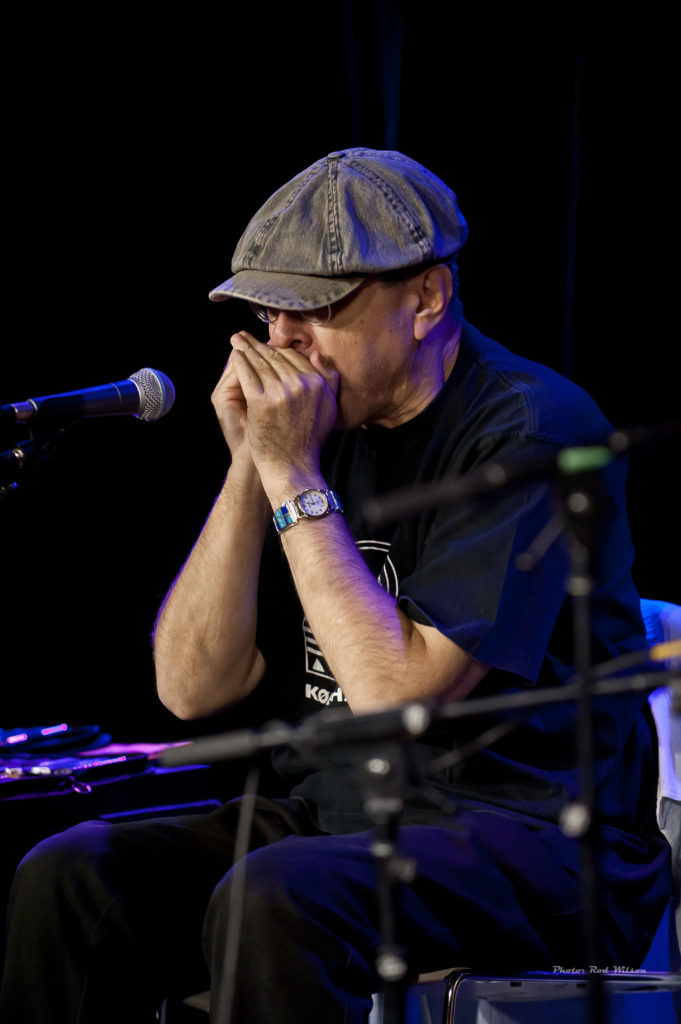 The duo kicked off the evening with two classic pre-World War II country blues – Tommy Jackson's Maggie Campbell's Blues and Blind Boy Fuller's Step it Up and Go. In the 1960s every blues anthology of note included these performers. They were right up there with Robert Johnson and Big Bill Broonzy. The rest of the concert included Brownie McGee's Walk on,  'Cause I'm Evil, Sonny's Horray, Horray These Women is Killing Me, Robert Johnson's Walkin' Blues, Elizabeth Cotton's Freight Train, Leadbelly's Midnight Special, Bob Dylan's Lay, Lady, Lay (complete with some of Bob's vocal mannerisms), Sleepy John Estes You've Got to Give Account (with some really nice guitar picking) and Blind Lemon Jefferson's Please See that My Grave is Kept Clean. As well as all the traditional old time blues Guy performed some of his originals. Including Lime Town, Kokomo Kid, I'm Going to Shake it like Sonny Did, I Wish I Hadn't Stayed Away So Long, Blackberry Kisses, Sonny and Brownie's Last Ride  and, probably one of the best narrative songs I have heard in a long time, Sugar Belly. It was the story of mixed race girl cursed with great beauty. It was a song so powerful that one of my neighbors was reduced to tears. Here are some more images from the evening.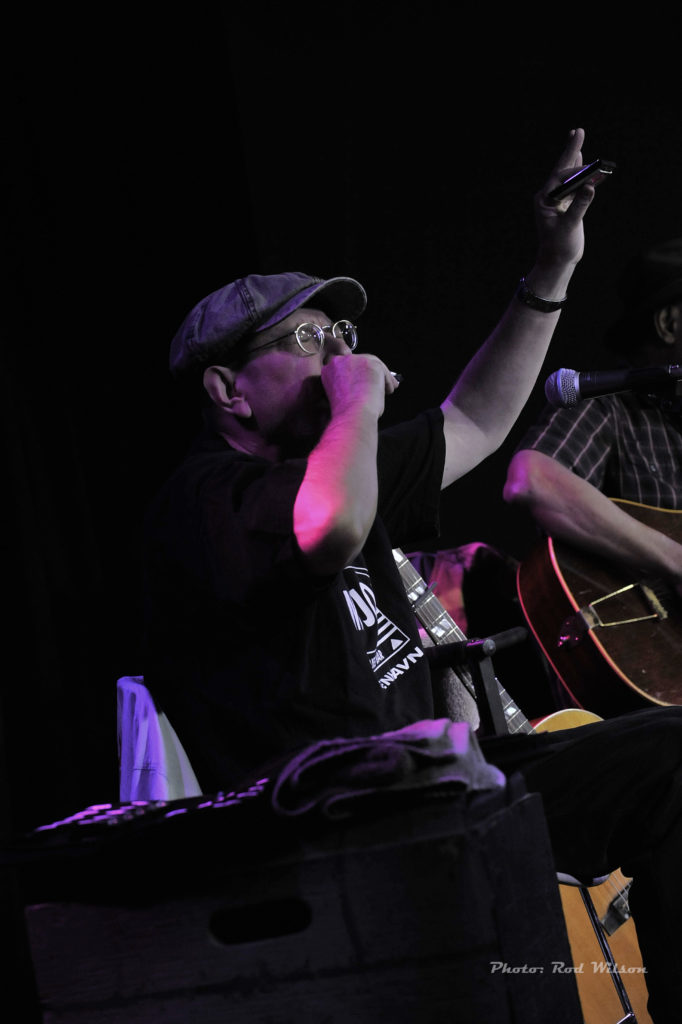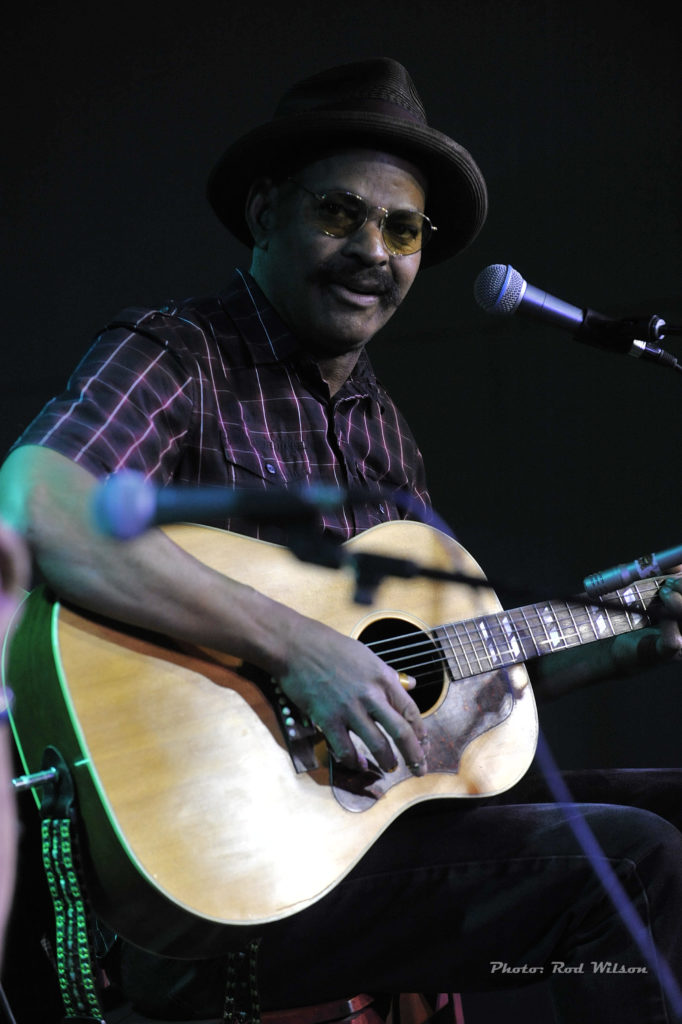 This is Guy's third trip to the area. He performed at the Studio / Stage Door in Cranbrook many years ago and more recently, April April 11, 2015 at Centre 64 as part of a concert series. Guy lives in New York so to come to Kootenays at least once is a big deal. To come three times is almost heroic. I have been to all three concerts and if he should walk though the door again over the next couple of weeks for another concert I would be beating down the door to attend.
On behalf of the organizing committee the MC Peter Kearns would like to thank fellow committee members, the many volunteers and the sponsors Burrito Grill and  A B&B at 228 for making the concert series possible. Thanks to Guy Davis and Fabrizio Poggi coming all this way to give us a truly wonderful evening of music and stories.
@@@@@@@@@@@@@@
Post Script: The Guy Davis concert ended an East Kootenay "Blue Period". Over a two weeks there have been four concerts that thematically focused on The Blues. First out the gate was Clinton Swanson / Kelly Fawcett / Doug Stephenson Blues Trio at Stage 64 in Kimberley on September 29, 2018. This was followed by Canada's Queen of the Blues Rita Chirelli and her band at the Key City, Cranbrook on Friday October 12, 2018 and Tracy K / Jamie Steinhoff Duo in the Saloon Lounge of the Heritage Inn in Cranbrook on Saturday October 13, 2018 and, finally, Guy Davis and Fabrizio Poggi at Stage 64 in Kimberley on Sunday afternoon, October 14, 2018. All told that is a pretty meaty dish of blues fare in a very short period of time.
@@@@@@@@@@@@@@