Every father dreads the day his beautiful number one daughter mentions that she is dating a musician. Of course daddy translates that into a vision of an unemployable youth with attitude, tattoos and enough rings and piercings to set off a metal detector at the local airport. So when the "meet and greet the family" day finally comes around  and the young man turns out to look "normal" and has a  musical vocabulary greater than three chords then you can hear a sigh of relief that goes almost all the way around the world. If the guest of honor should prove to be Clive Carroll then all daddy's prayers will have been answered.
Who is Clive Carroll? He is a normal looking guy who plays acoustic guitar at a level that  most of us can only hope to attain in our dreams. He is one of the very few guitarists equally adept at playing either steel string or nylon strung instruments and has a repertoire that crosses all genres.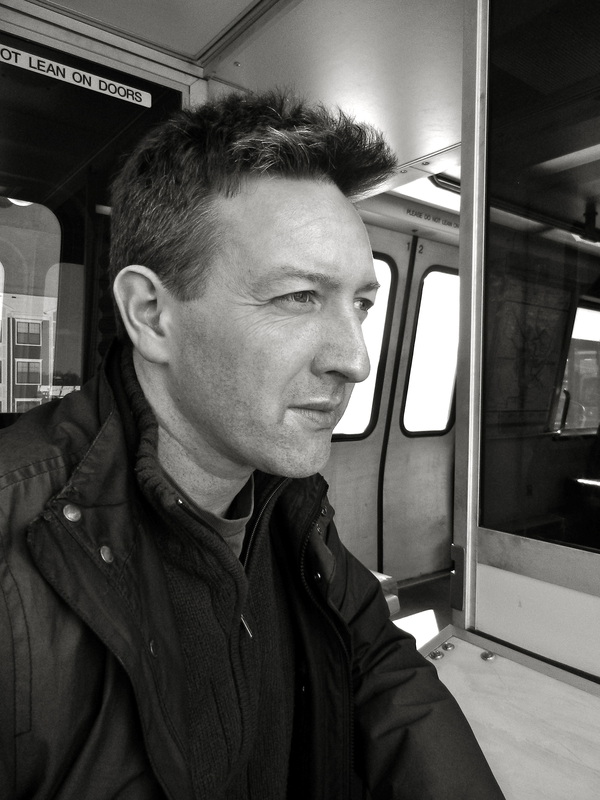 "Born in England in 1975, Clive began his musical journey in Chelmsford, Essex.  His parents had a taste for American country and old time music and it wasn't long before Clive was playing in the family band on a homemade banjo.  By his early teens, guitar in hand, Clive was traversing the worlds of soul, pop, funk, and traditional Irish music, balancing his affinity for Slayer with the etudes of Tárrega.  This breadth of musical curiosity was to become one of his strengths; even as a child Clive was as comfortable accompanying a group of folk singers as he was jamming along to Nirvana or performing standards with the Essex Youth Orchestra.
Clive went on to earn a 1st Class Honors Degree in Composition and Guitar from the famed Trinity College of Music in London, all the while balancing his classical work with forays into the world of the steel string guitar.  By the time he graduated from Trinity, Clive had not only penned orchestral works, he had written an album's worth of solo acoustic guitar music.  A chance meeting with English guitar legend John Renbourn proved the catalyst for Clive's debut album, "Sixth Sense", which Renbourn deemed "a milestone in the journey of the steel-string guitar".  He subsequently took Clive on the road with him and the pair toured North America and Europe together, launching Clive's solo performing career.
Since then, Clive has established himself as one of the world's premier acoustic guitar players.  He has toured across Europe, Australia, the Middle East and North America, garnering praise for his sublime performances of everything from 16th and 17th century lute music to Jazz standards, Blues, Irish reels and his own groundbreaking compositions.  Lauded guitarist Tommy Emmanuel has also taken Clive on the road, and similar nods to Clive's musicianship have been given by everyone from classical guitarist John Williams to Madonna, Guy Ritchie, Michelin award-winning chef Jean-Christophe Novelli, and the Sultanate of Oman.
To date, Clive has released four solo albums; "Sixth Sense", "The Red Guitar" (which Tommy Emmanuel cites as one of his desert island discs!), "Life in Color" and "The Furthest Tree".  Clive has also written music for television and film, most notably composing the music for the film "Driving Lessons", which features Julie Walters and Rupert Grint of Harry Potter fame.
Clive newest CD, "The Furthest Tree", was released in May 2016 and is already being hailed as some of his finest work to date."  ———- from Clive Carroll's website.
I first became aware of his music when I came across a video performance included in one of Roger Bucknall's FYLDE NEWSLETTER (check it out on the web). For those who don't know, Roger is one of Britain's top Luthiers. He builds magnificent acoustic instruments played by some of the world's top acoustic musicians.
So to spread the word of Clive's musical brilliance I am including a number of his performances, interviews and tutorials in this blog.
This is an interview where he recalls the guitar playing of the British folk guitarist John Renbourn.
Another interview talking about tunings ……….
Some Celtic grooves……..
Mississippi Blues ……..  Clive has a number of versions of this tune on YouTube and each one is different. He complains that on this version it gets a little muddy in  places (???). He's got to be kidding, right?
Pop music  workshop …….. And I love Her So…… a Pat Metheny arrangement.This is so pretty ……..
The Abbott's Hymn and In the Deep (John Renbourn)
An original piece Eliza's Eyes using the C9 tuning CGCGCD (parts 1 and 2)
Country piece …….. a la Jerry Reed
Brazilian (nylon string) – Luis Bonfa's classic Uma Prece. This is Clive's transcription from the original recording and he more than nails it. I am very familiar with the original recording and Clive outshines the original.
And now for some classical music on steel strings .……..
And now from the classical guitar repertoire …. 5 Preludes by the Brazilian Heitor Villa-Lobos. I doubt there is another "steel string folk guitarist" who could pull this off as well as Clive.

@@@@@@@@@@@@@
Ever since I heard the English guitarist  Martin Simpson play at the Stage Door in Cranbrook so many, many years ago Martin has been my number one inspiration for playing the guitar and the exploration of folk music. I know a lot of musicians do not care for his singing but I believe he comes closest to achieving an authentic folk feel. It doesn't matter what ethnicity he explores it always comes out being very real. As for guitar playing his technique is unbelievably clean and he has a sound to die for. Well, in the acoustic guitar department Martin will just have to move over a little and make room for Clive Carroll. I have included probably too many examples of what he has to offer and I know it's a lot to digest but he is such a fabulous player with such an unbelievable sound it is well worth the effort to explore his world.
@@@@@@@@@@@@@