The Green Door Presents Michael Occhipinti's Sicilian Project at Centre 64, Kimberley,  July 13, 2017, 7:30 pm
It is a long way from Sicily to Toronto and it is even further to Kimberley in the back blocks of British Columbia. Never-the-less, Michael Occhipinti (guitar) and his band of
musicians, including the vocalist  Pilar (all the way from vacation land in Sardinia) and Toronto bassist Scott Kemp traveled west and managed to hook up  with the
Kootenay's "go-to" drummer Tony Ferraro for
the Western Canadian tour of Michael's The Sicilian Project. This is Michael's nod to his Sicilian cultural roots featuring a healthy dose of folkloric musical themes and stories from the island of Sicily. Actually it is more than a nod. It is a full blown cultural experience that has nothing to do with the popular images of Sicily as presented in the novels of Mario Puzo and Director Francis Ford Coppola 1972 films of The Godfather. This was a wonderful evening of Sicilian culture as seen through the eyes and memories of Michael Occhipinti, his family and his extended visits to the Island. It was Sicilian culture with a twist. There is no way that Michael could deliver an undiluted portrayal of today's Sicily or even the Sicily of yester-years. Michael is Canadian so it goes with out saying his perceptions of his parents homeland's poetry and music is colored by his everyday Canadian experiences. That is not a bad thing, and as cultures change and evolve that it is probably the way it should be. Having said that, what the audience got was an evening filled with music, stories, language and humor. The music and musicianship was first class. Michael is one of Canada's finest guitarists and to quote his website "Michael Occhipinti is a versatile, sound-sculpting guitarist and composer/arranger, who has spent decades freely moving between jazz, chamber music, world music, r&b/funk, and anything involving modern guitar sounds.  He is a nine-time JUNO Award nominee and leads several acclaimed groups including The Sicilian Project, Shine On: The Universe of John Lennon, The Triodes, and the 16-piece group NOJO (Neufeld-Occhipinti Jazz Orchestra". This barely scratches the surface of some of his current projects and collaborations. Surely one of his most successful endeavors  is his current collaboration is with the the Italian vocalist Pilar. What can one say? Well she is so, so, so ……… European and that is so refreshing in today's homogeneous music scene. Tony Ferraro is from Trail and as they say in Trail you are either "a Mac or a Macaroni" ( ie. either a Scot or Italian) so I guess he has a legitimate Italian connection. Scot Kemp is a sessions musician in Toronto so he has the unique skills needed to fit into Michael's projects.
Here is the set list for the evening: Set 1
1 Di Pugno Tuo
2 Sacciu chi parla a la Luna
3. Cherchez La Femme
4. Nun ti lassu
5. Per tutto L'inverno
6  Muorica
7. Amuninni Razzietta
Set 2
1. Il Colore Delle Vene
2 Lingua e Dialettu
3. Suzanne
4 Last Day at the Beach
5. Autoctono Italiano
6. Vitti 'na Crozza
With the exception of Muorica, Amuninni Razzietta and Lingua e Dialettu  from the CD MUORICA  for me the music is entirely new. However, nestled in the set list is Leonard Cohen's Suzanne and until you hear Pilar's version sung in Italian, backed by Michael's artificial guitar harmonics and Tony's subtle mallets on drum kit you have not yet lived. This has to be a definitive performance.
It was a wonderful concert that was only marred by the exceptionally poor stage  lighting. I am a photographer and I can be critical of stage lighting so I tend to complain about these things. I know it is a balancing act for stage directors to keep in mind the desire of musicians not to be blinded by the heat and the "in your face" lights, the needs of the audience to see the action on stage and the desire for atmospheric lighting to enhance the performance. However, the lighting system in Centre  64 is excellent and for this performance it was not used to an optimum advantage.  I did capture some images but it was struggle on the very edge of what was photographically possible without resorting to using a flash. Here are some images from the evening.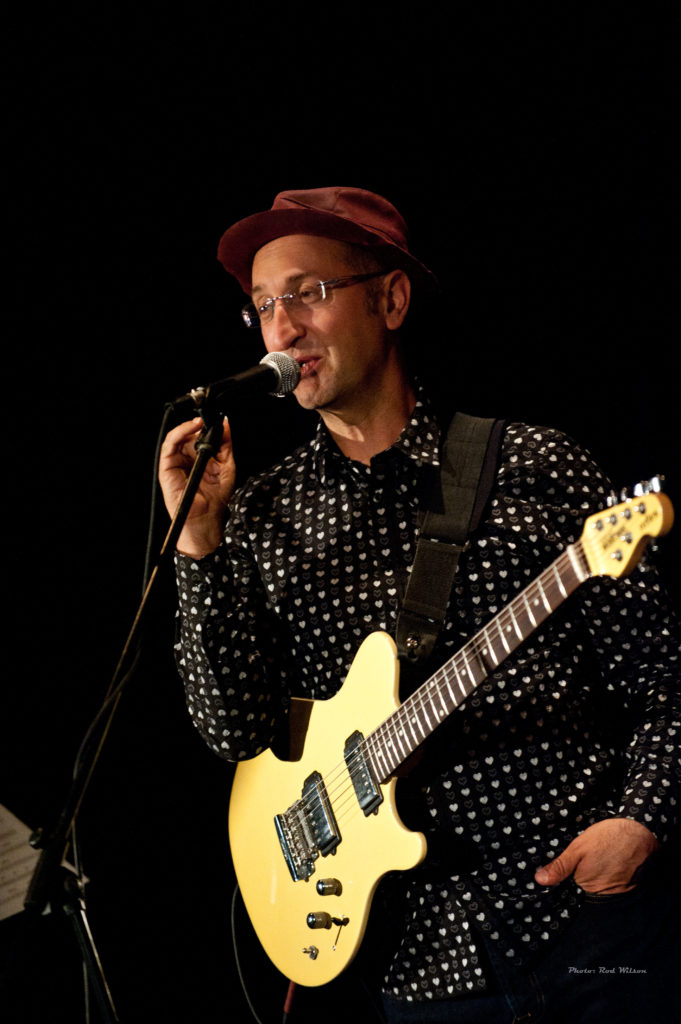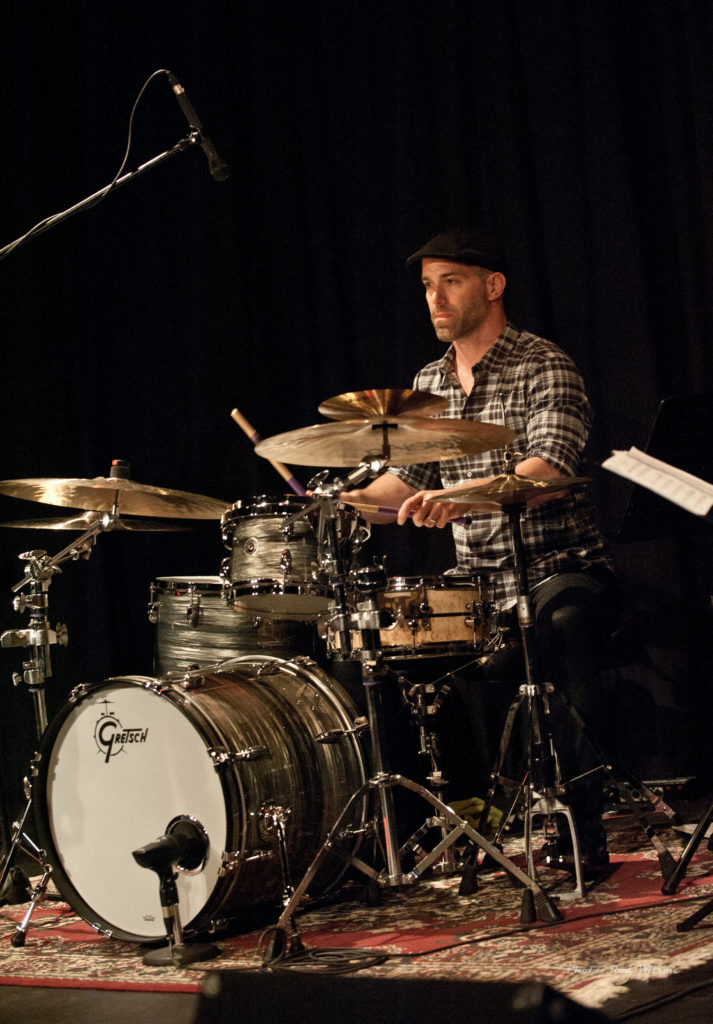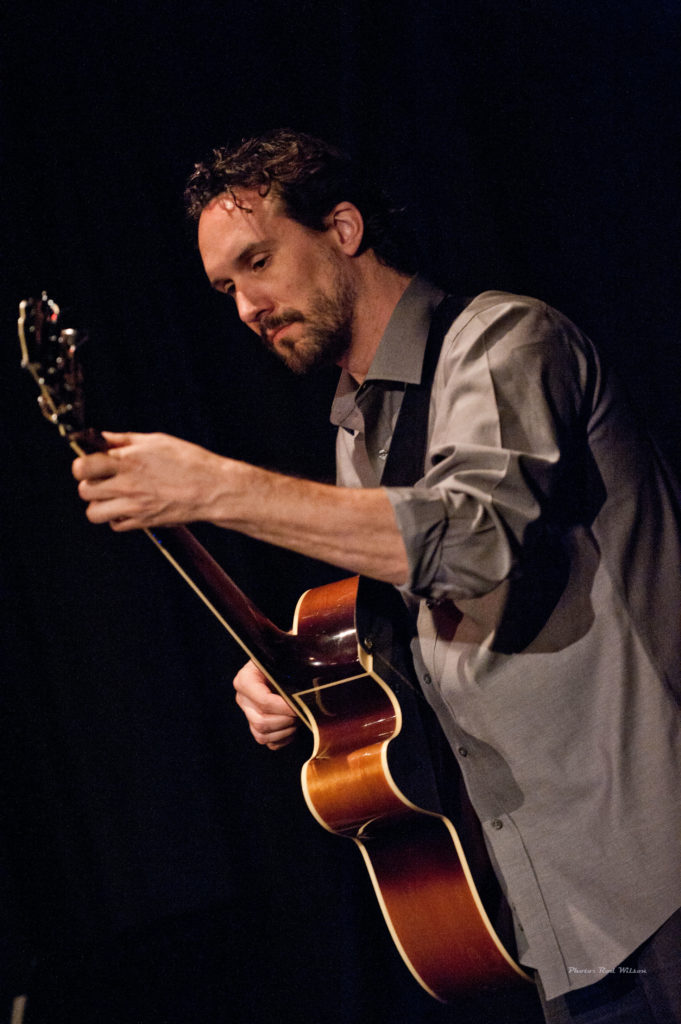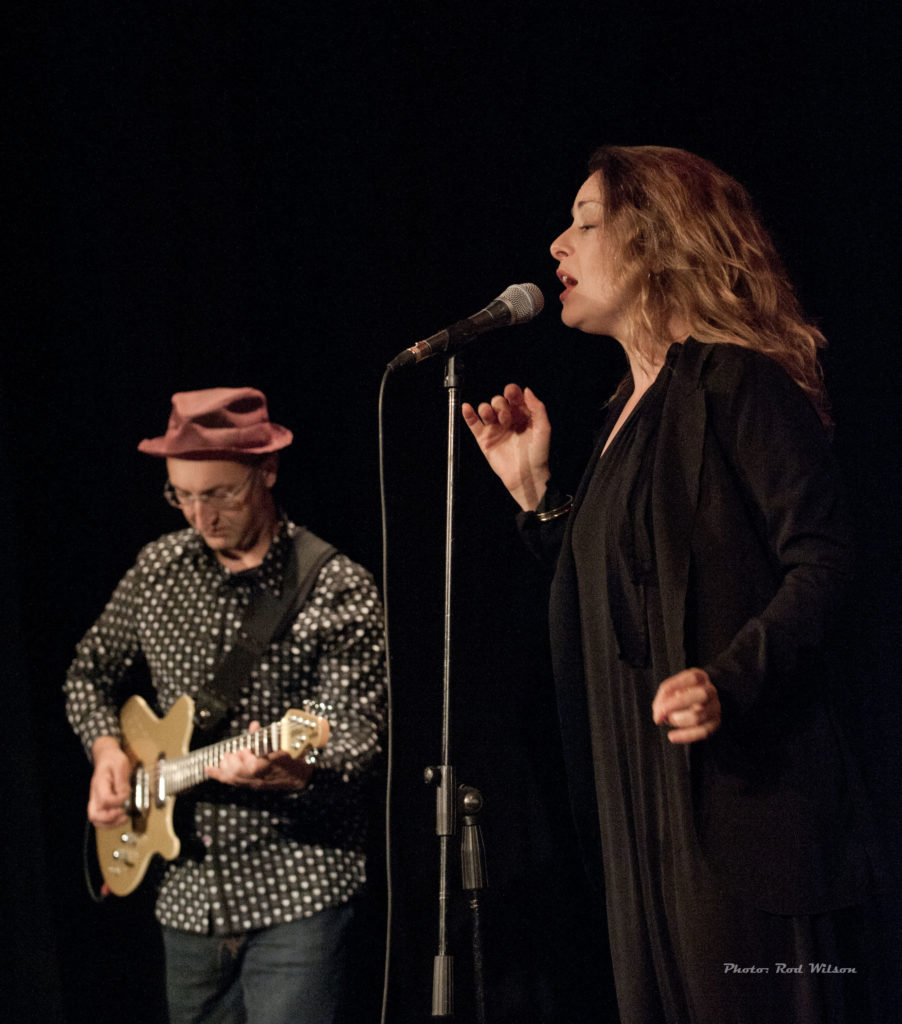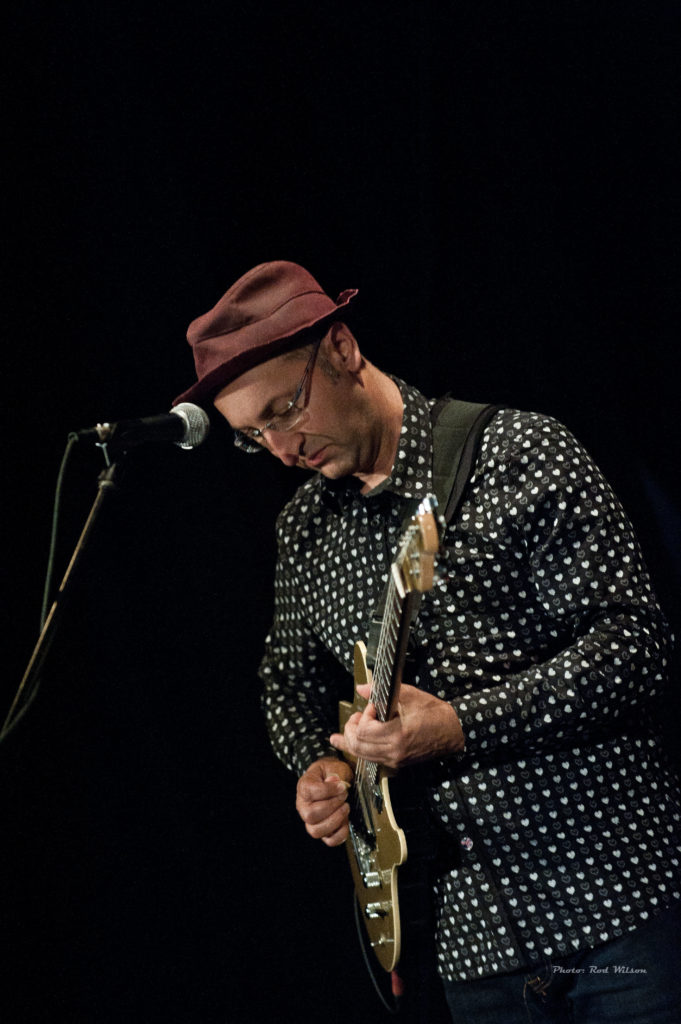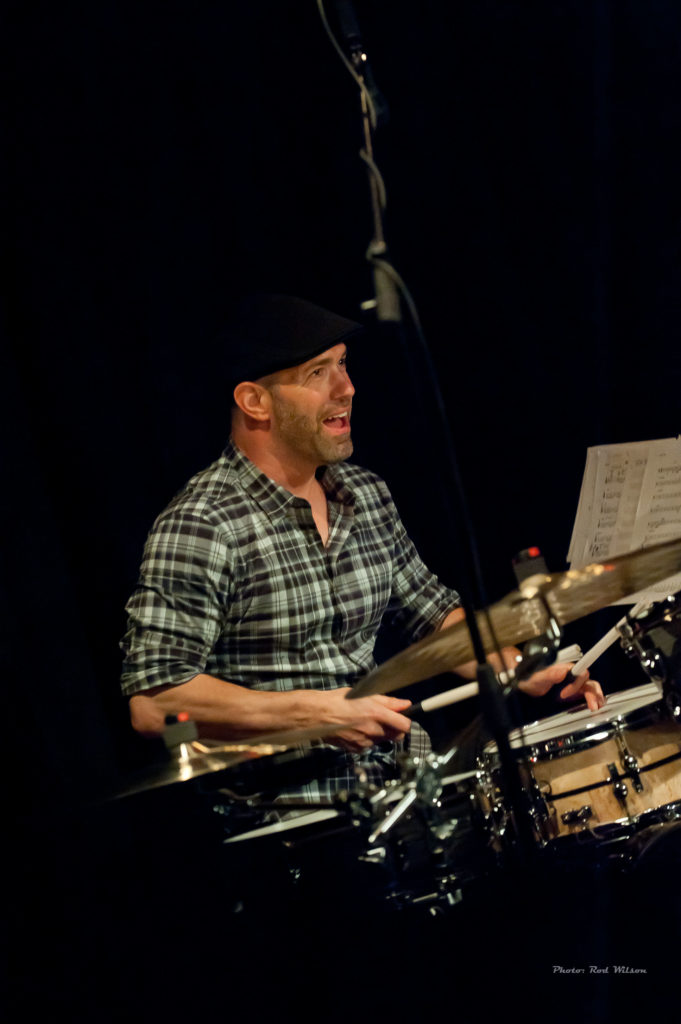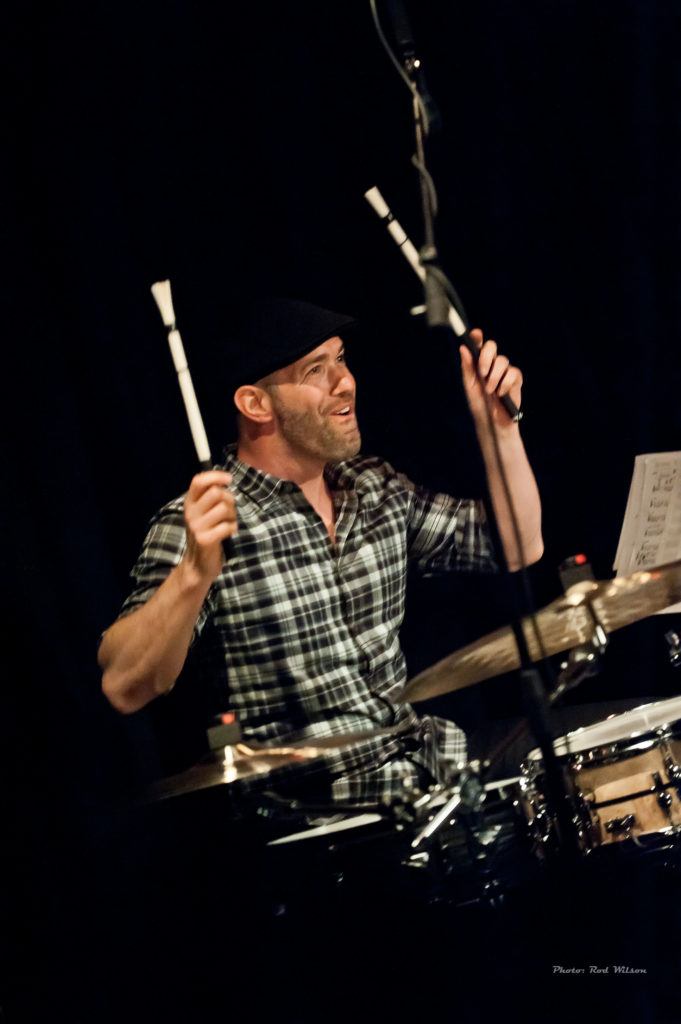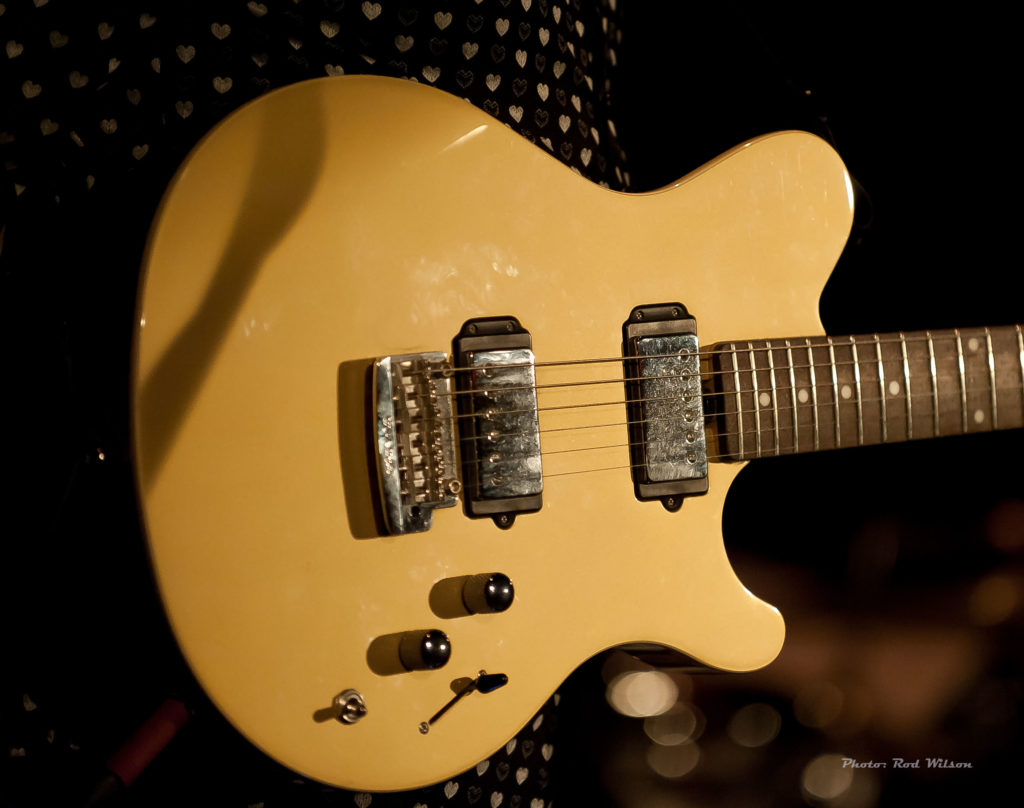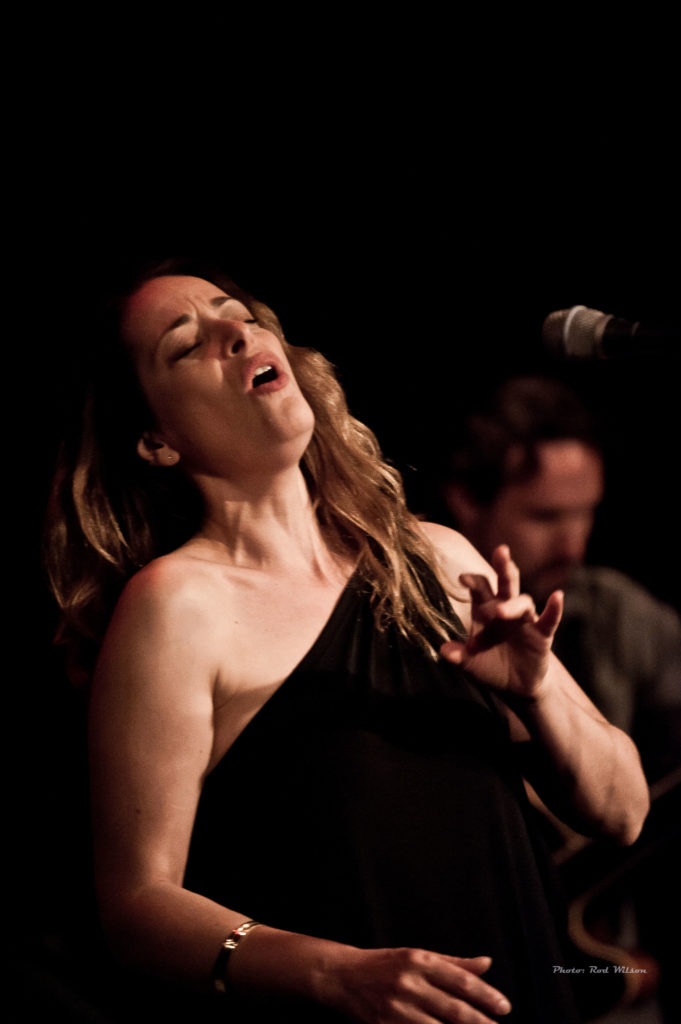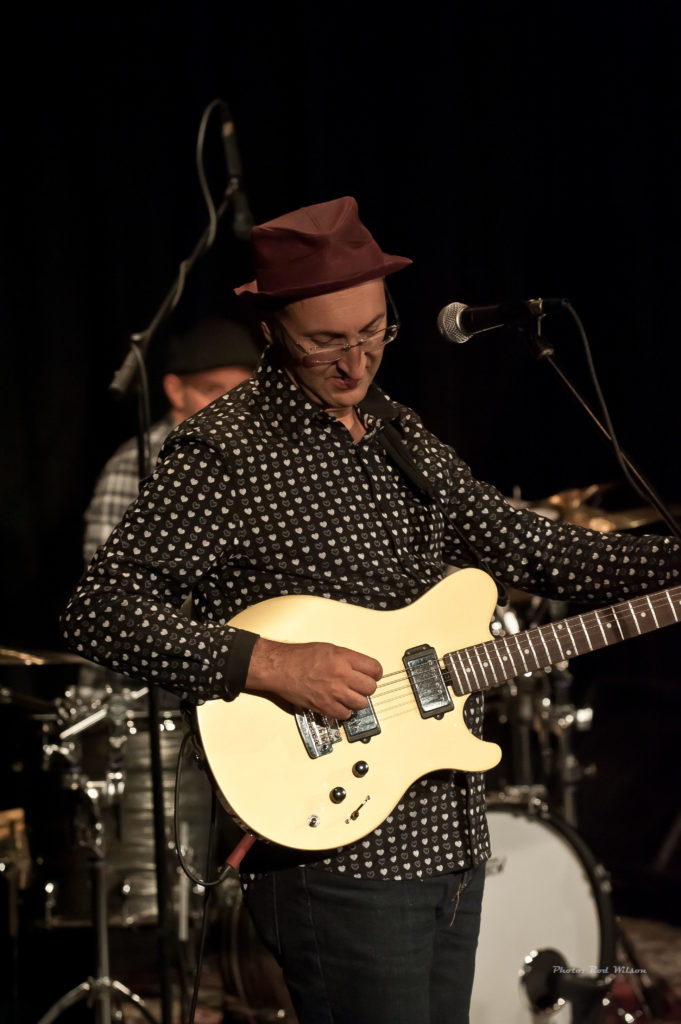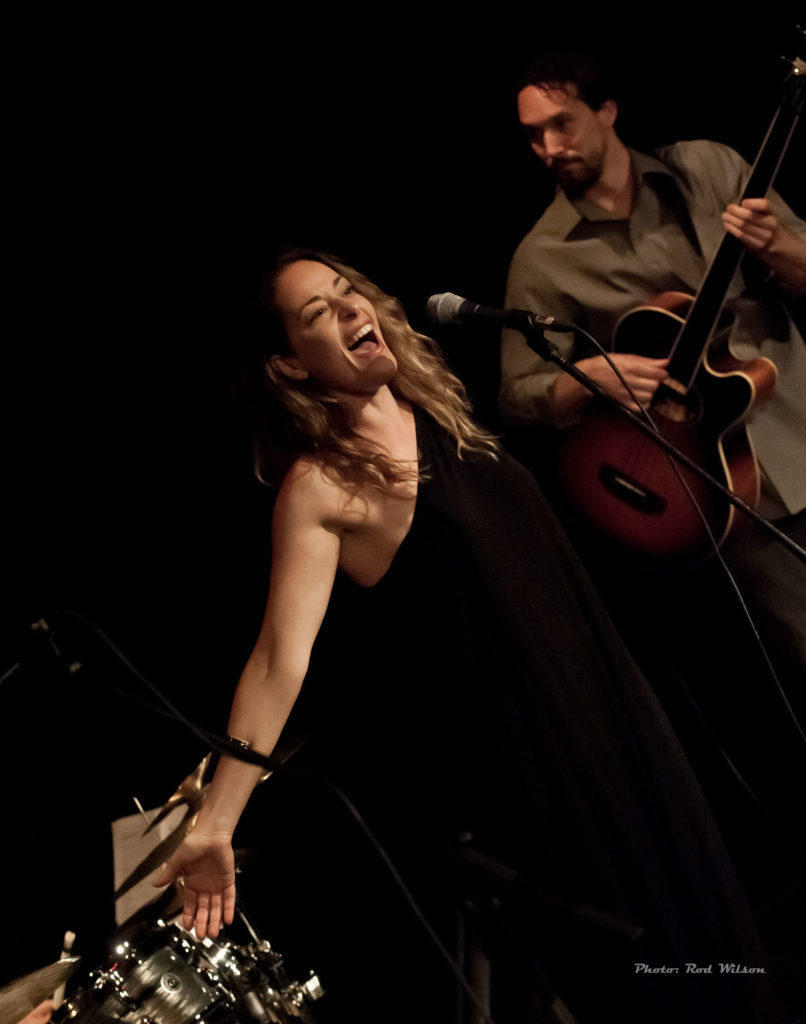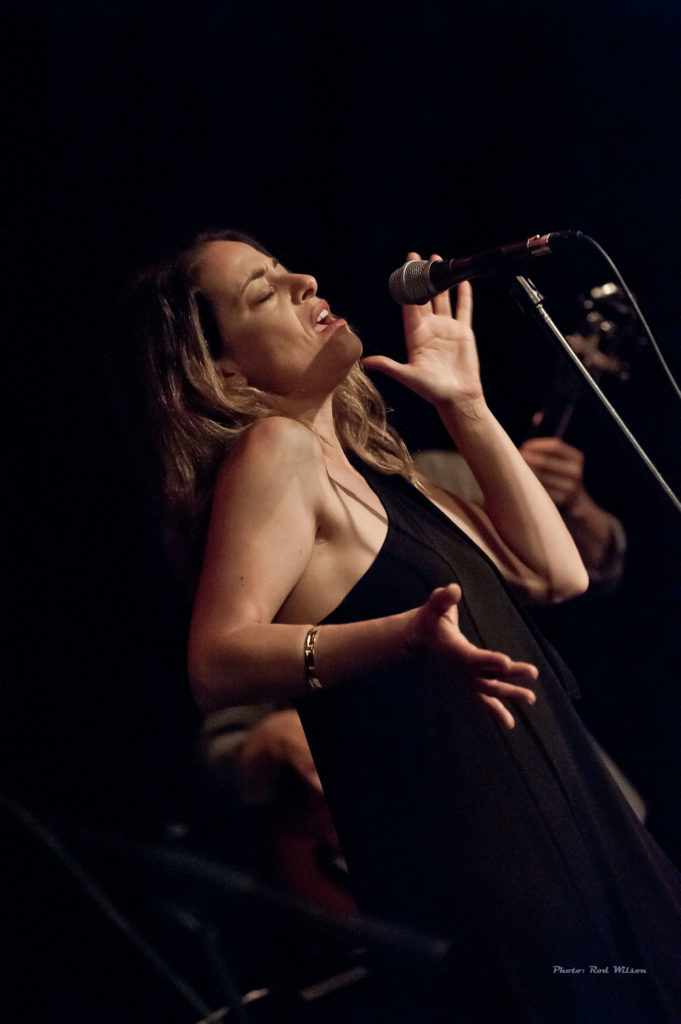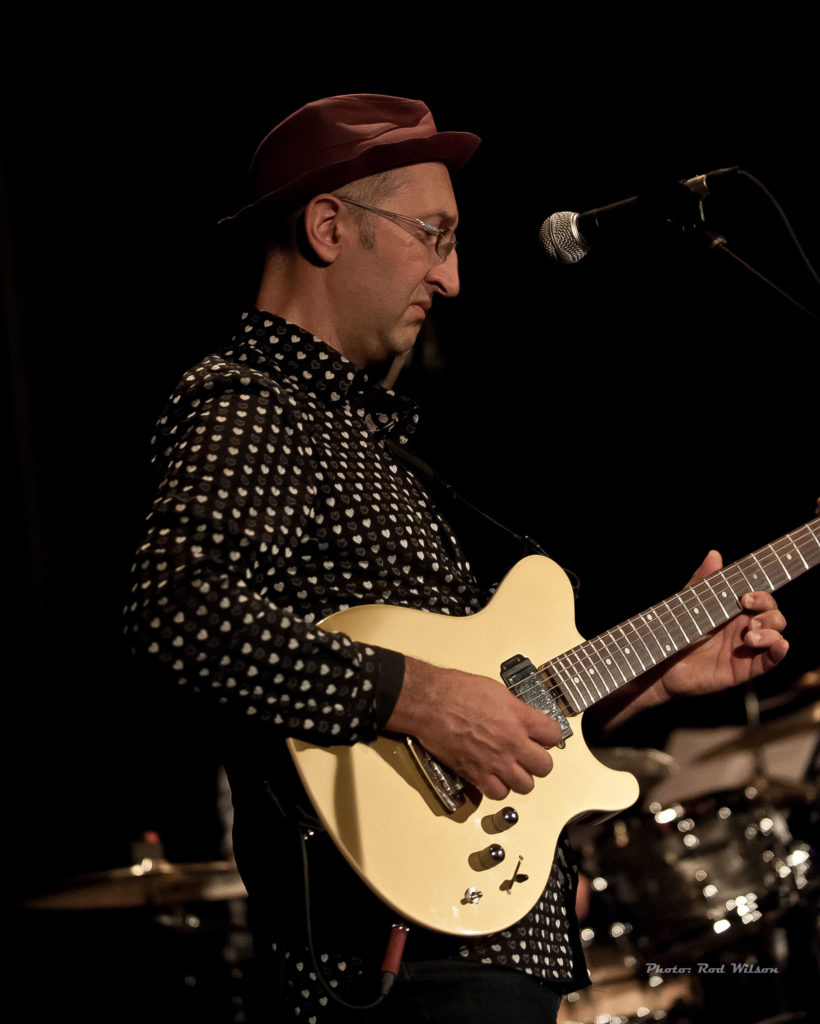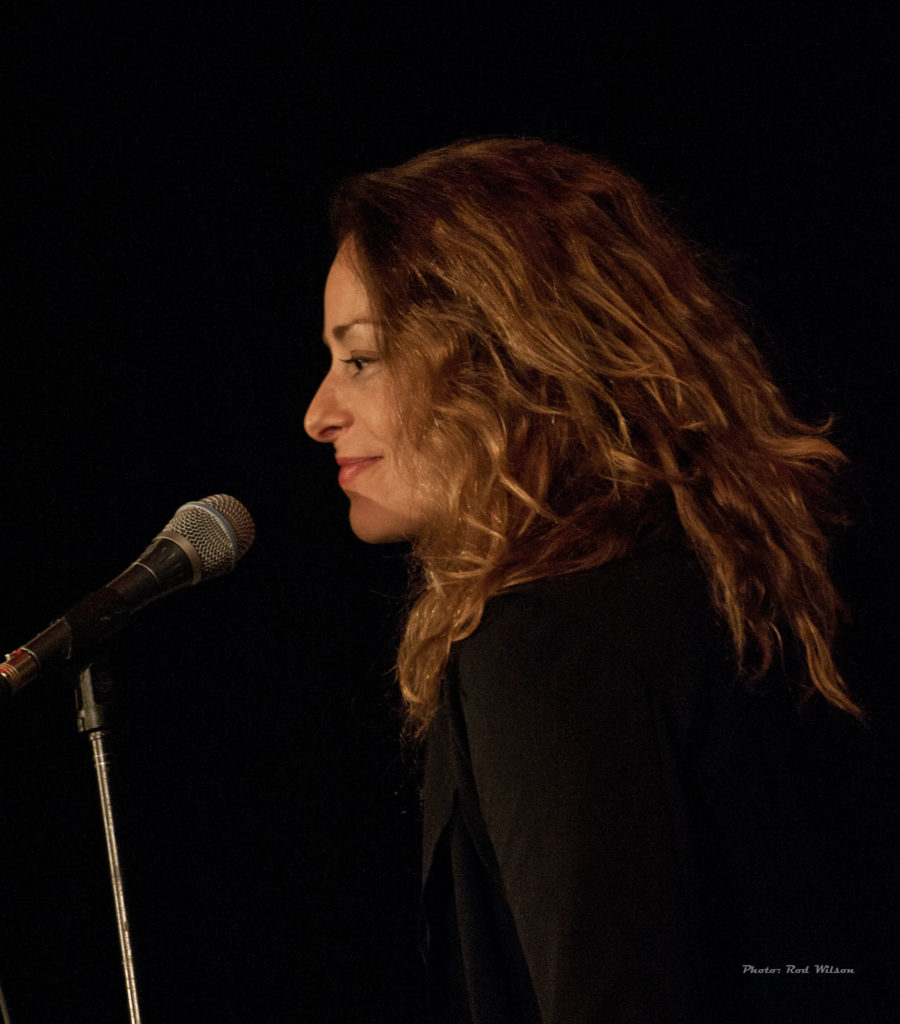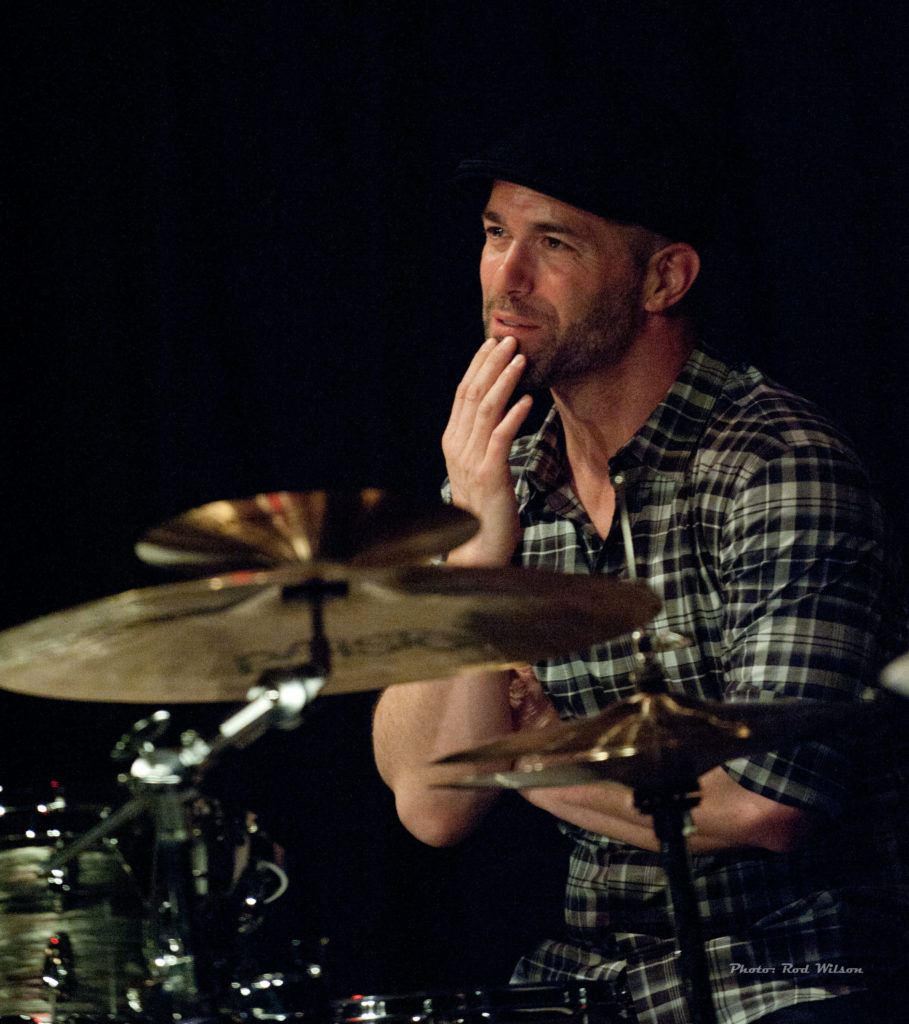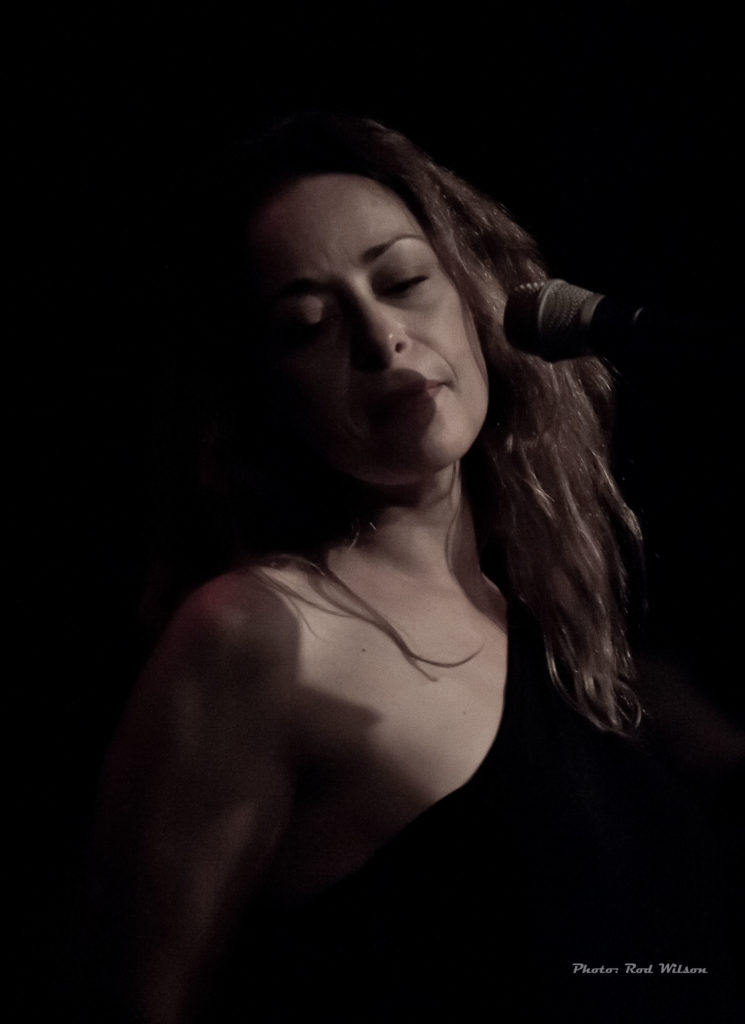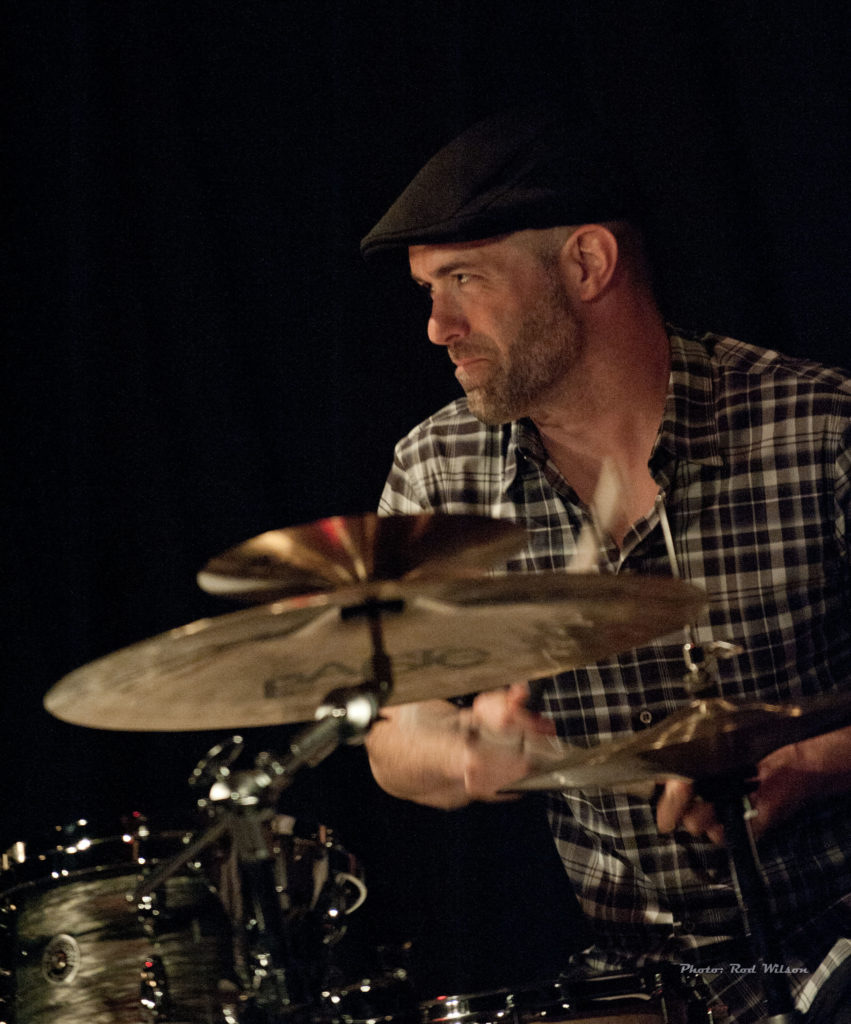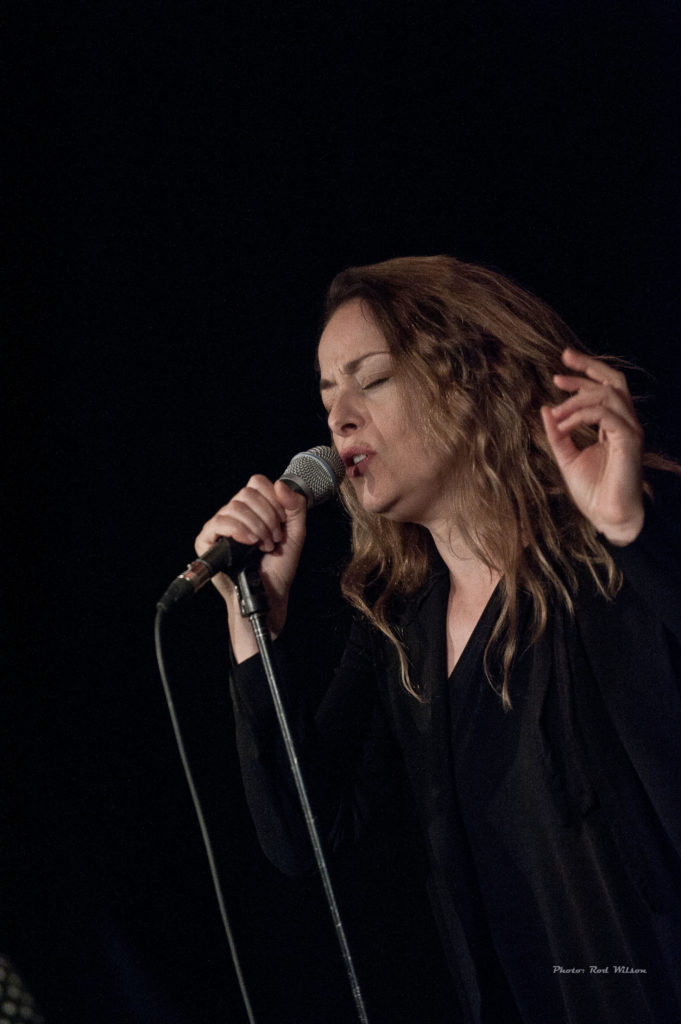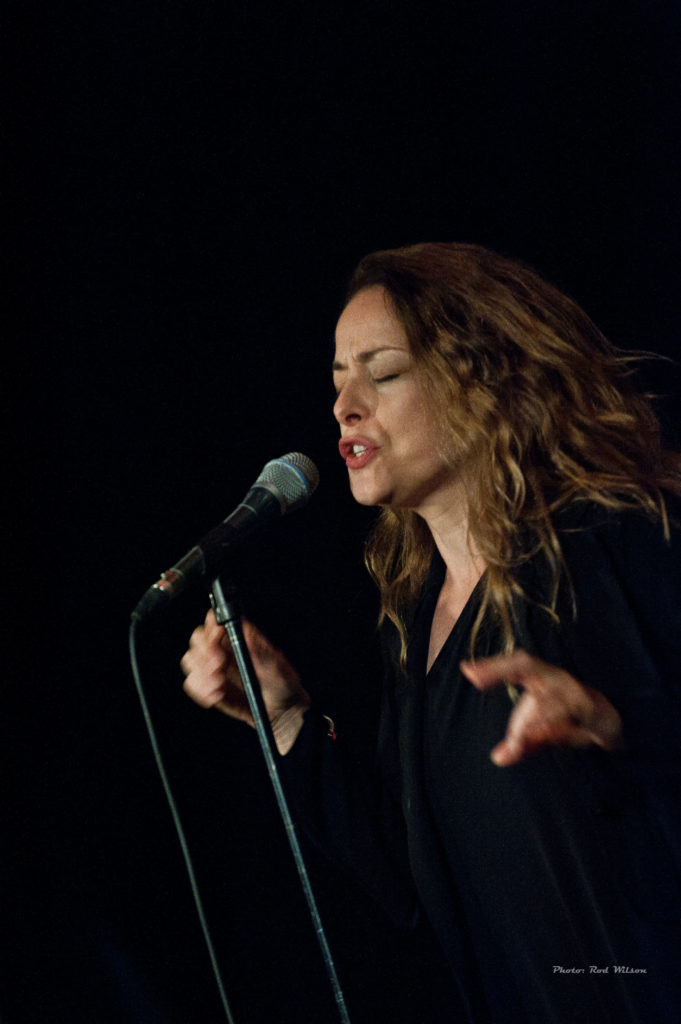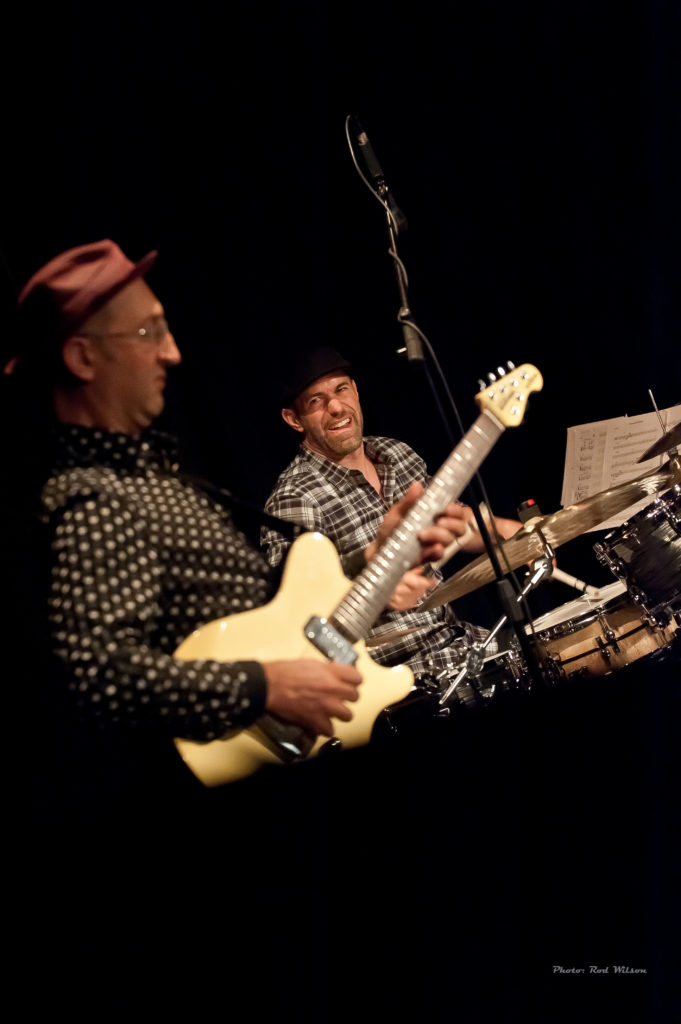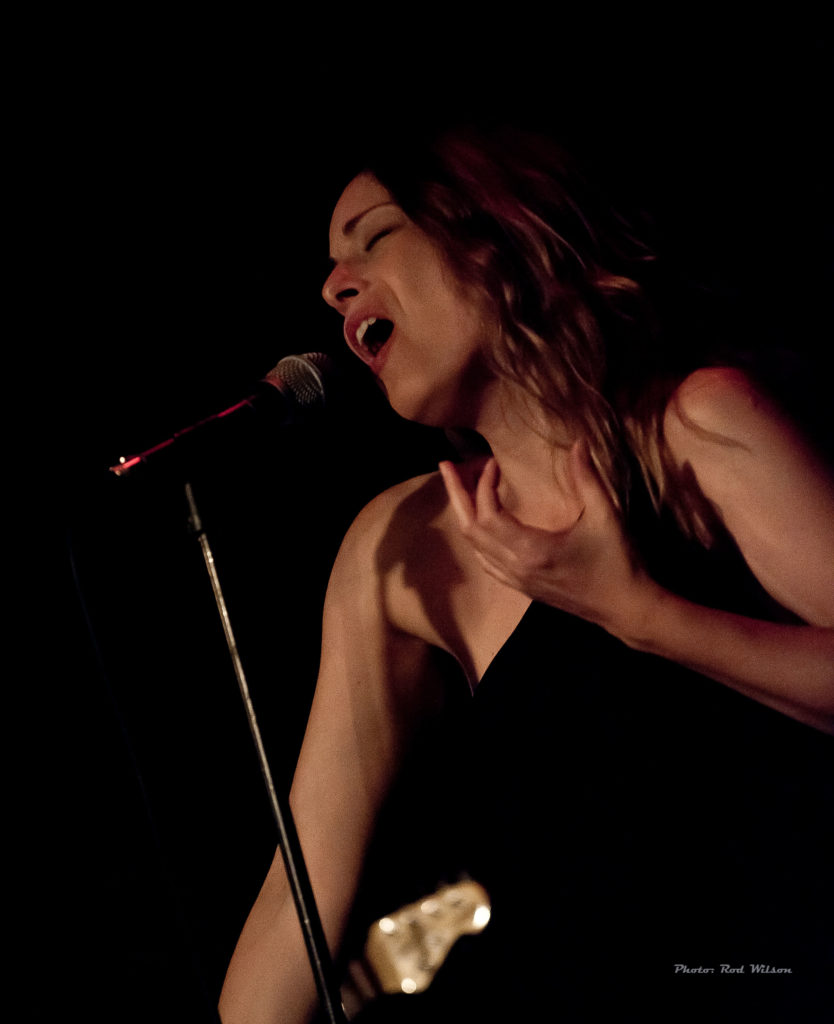 @@@@@@@@@@@@