About ten days ago I was standing by the kitchen window drinking my morning tea and it just caught my eye. The unmistakable tint of dead needles in one of the huge trees just downhill from the house. It was a surprise because earlier in the summer the trees by the house were healthy. This one must have died very quickly and very silently over the summer. The was no lightning strike no catastrophic event. It just died of old age I guess.  I walked down and checked it out and it was dead. A tree dying in the forest is not a remarkable event, however this was a huge tree and if it should come down it could take out our power, telephone, the sun deck and a significant portion of the house. There was no need to panic. A dead tree could stand for a couple of years before mother nature and gravity brings it down but eventually it would come down.
I contacted a local tree service run by Don Johnson. He came in, confirmed my fears and arranged to come back with a crew in few days and take it down. As mother nature would have it,  a tremendous storm blew through the province and Don was delayed as he dealt
with clients with more urgent needs. A few days later he showed up with a crew, three trucks , Cherry picker, flat bed trailer, a huge chain saw, tools and a chipper. They formulated a plan: Stage 1 – Decide where to fall the tree and clean out the landing area; Stage 2 – Bring the tree down; Stage 3 – Remove the branches; Stage 4 – Cut up the log and remove; Stage 5 – Clean up
Here is  photographic record of what ended up as a  2-3 hour job………..
Bark removal & the first cuts :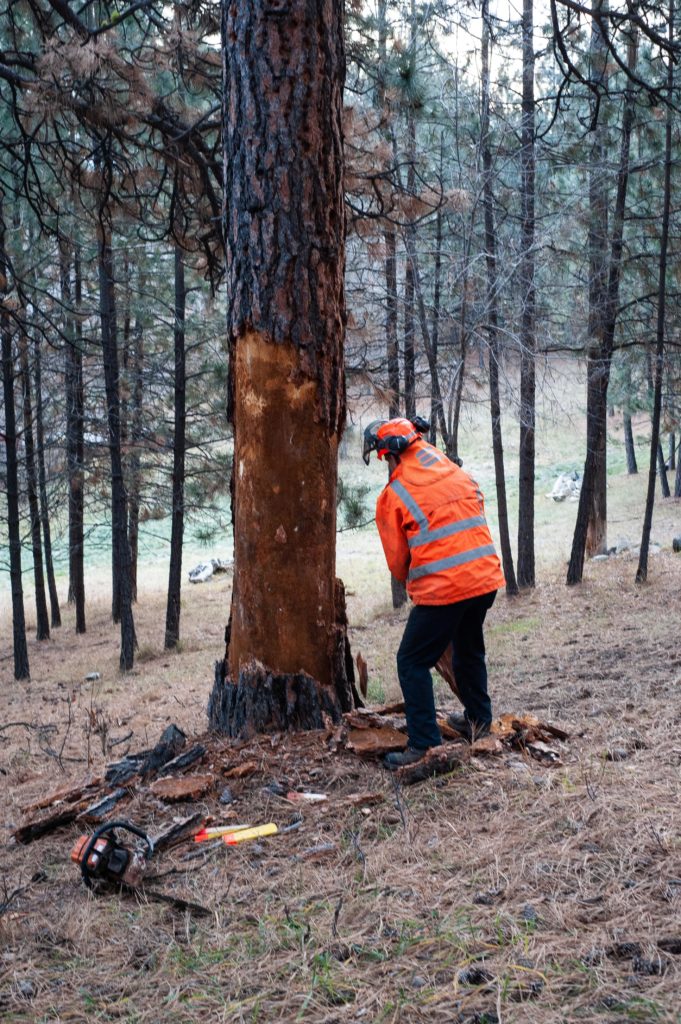 Working it with Wedges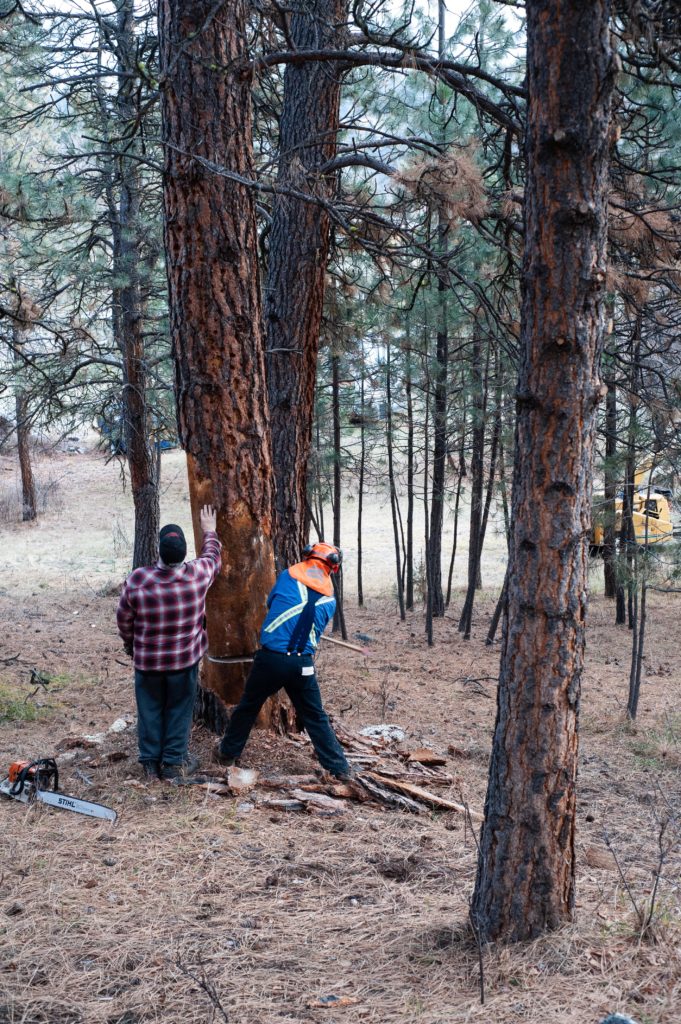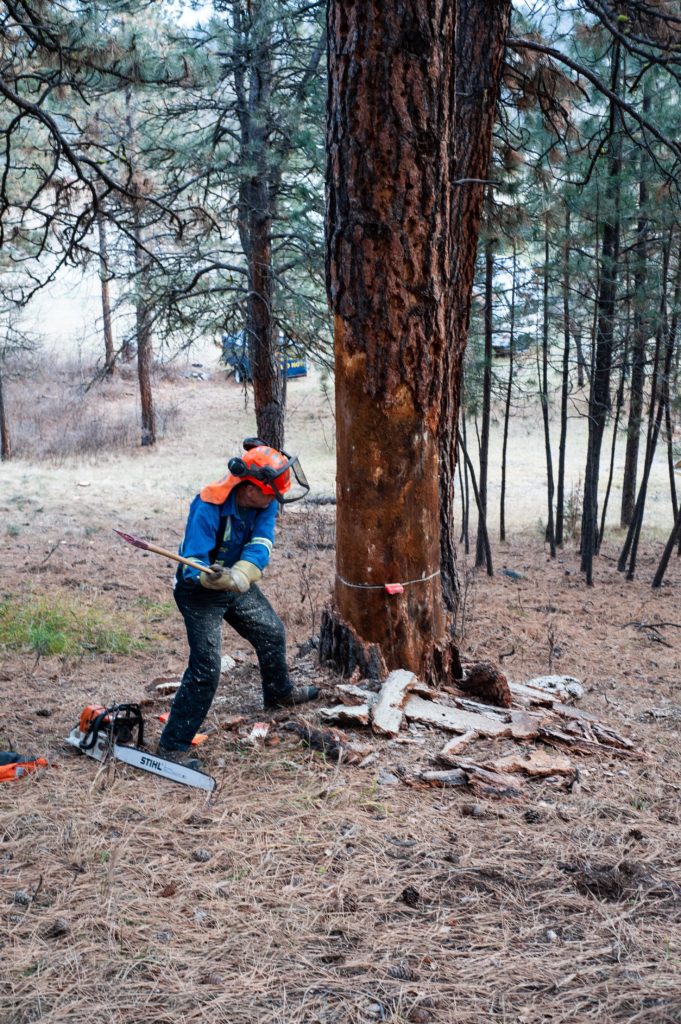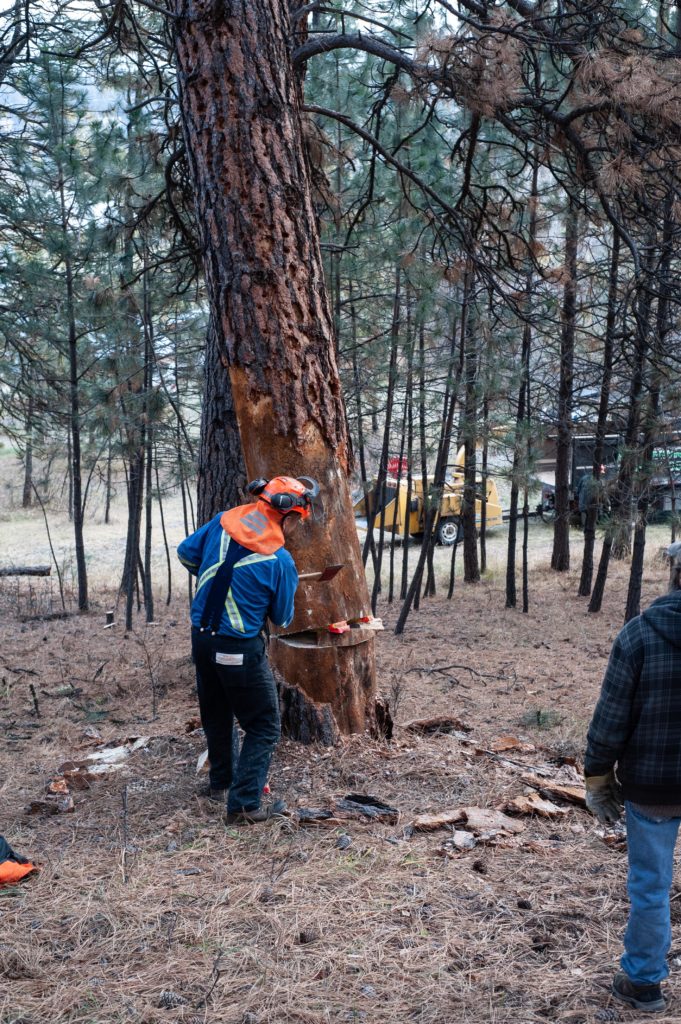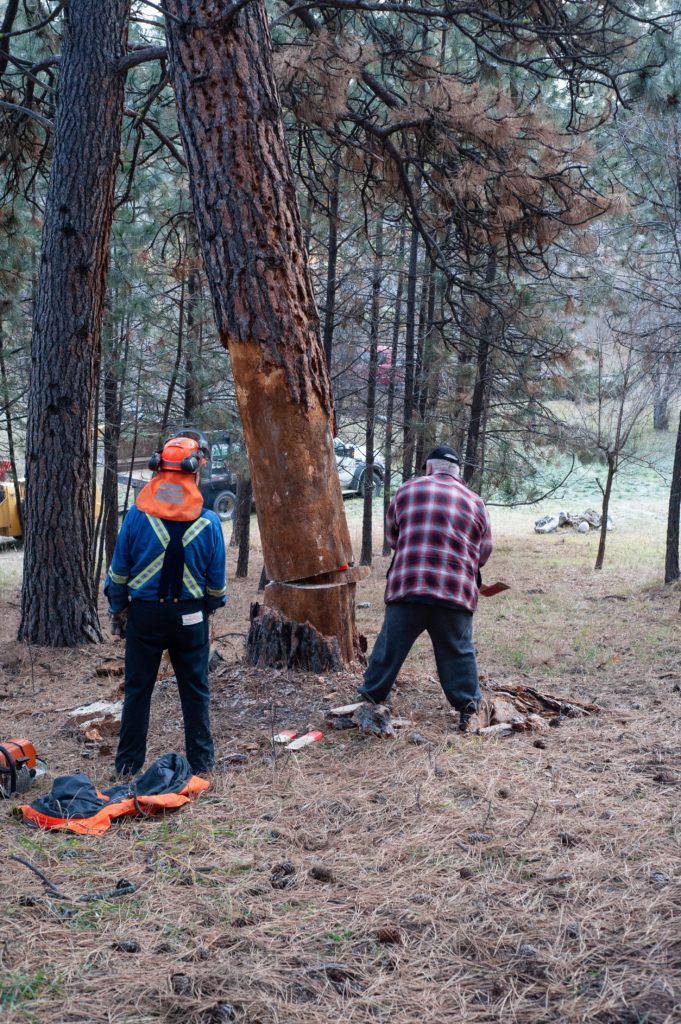 And down she comes, on target  right between the trees…….
On the ground and the clean up
Counting the rings
Portrait of a Logger – Don Johnson
The Job's done – The final paragraph: The tree  came in at around 80-90 feet and was probably around 200 years old. That means it germinated around the time Queen Victoria was born (1819) and was a mature tree by the year of Canadian Confederation. A tree of that maturity and magnitude deserves to have a name and Ol' Vic would seem appropriate.
@@@@@@@@@@@@@@