The Mike Clark Blues Band at Studio 64 in Kimberley
Saturday November 19, 2022 – This was the last concert of the 2022 Fall Jazz and Blues Concert Series.
For a Blues artist being born and growing up in the "Delta" is almost a stamp of authenticity. Well, Mike Clark really is a "Delta Blues Man" but not of Mississippi river fame. Originally he hails from the Fraser River Delta in Richmond B.C. His musical and geographical domain isn't one of humid heat, flat lands, cotton fields and Afro-Americans slaving under a hot southern sun. No, it is more like cool temperate weather conditions peopled by South Asian immigrants picking strawberries and blueberries all within reach of the towering snow-capped coastal ranges of British Columbia. The work is still back breaking but without the violent racial overtones of the American South. This is not the usual recipe for Delta Blues. And yet, despite this more genteel environment of his youth, Mike has managed to develop a searing blues based tenor sax and vocal style that would not be out of place in Memphis or New Orleans.
The Studio 64 Organizing Committee managed to pry the Mike Blues Band from it's home town hang out in Mickey's on 12th Avenue in Calgary to perform in the wonderful performance space of Studio 64 at the Kimberley Art Council building in down town Kimberley. This band included veteran blues artists Mike Clark on Tenor Sax, Guitar and Vocals, Don Muir on keyboards, Brian Pollock on Bass, Tom Moon on Drums and, holding up the youthful end of the age spectrum, Brett Spaulding on lead Guitar. Brett's use of guitar pedals was outstanding. This is a solid working blues band with a good repertoire of Willie Dixon tunes (Spoonful, Hoochie Coochie Man), Al Green's Take Me to the River, some James Brown (I Feel Good), a Ray Charles tune, The Crusaders (Put It Where You want It) and a number of original songs that included Dark Waters and Down Where the River Meets the Sea. All great songs spiced up with searing tenor sax solos, rollicking keyboards and very tasty lead guitar lines  that was unpinned by the solid rhythm duo of Tom Moon and Brian Pollock. As I said this is a solid working band that if it returns to Kimberley should not be missed.
For this wonderful night of music, we should thank the Stage 64 Organizing Committee and its Volunteers. Also the corporate sponsor  Overtime Beer Works, the City of Kimberley and last but not least the chair of the committee Keith Nicholas who is retiring as the chair person. His replacement will be Peter Kearns.
Here are some images from a rollicking night of music……..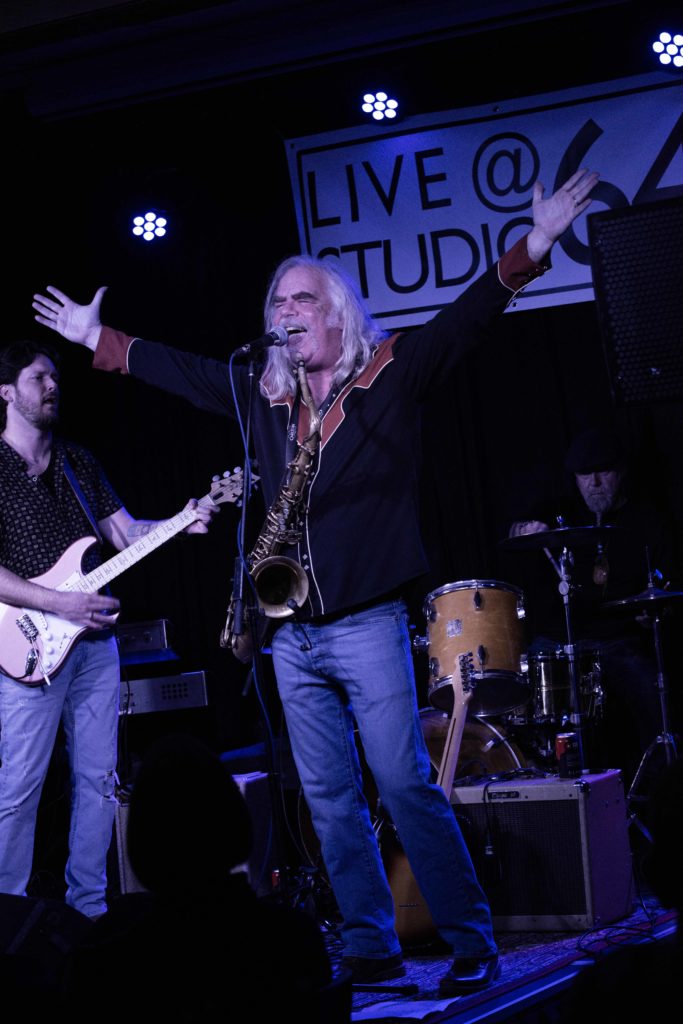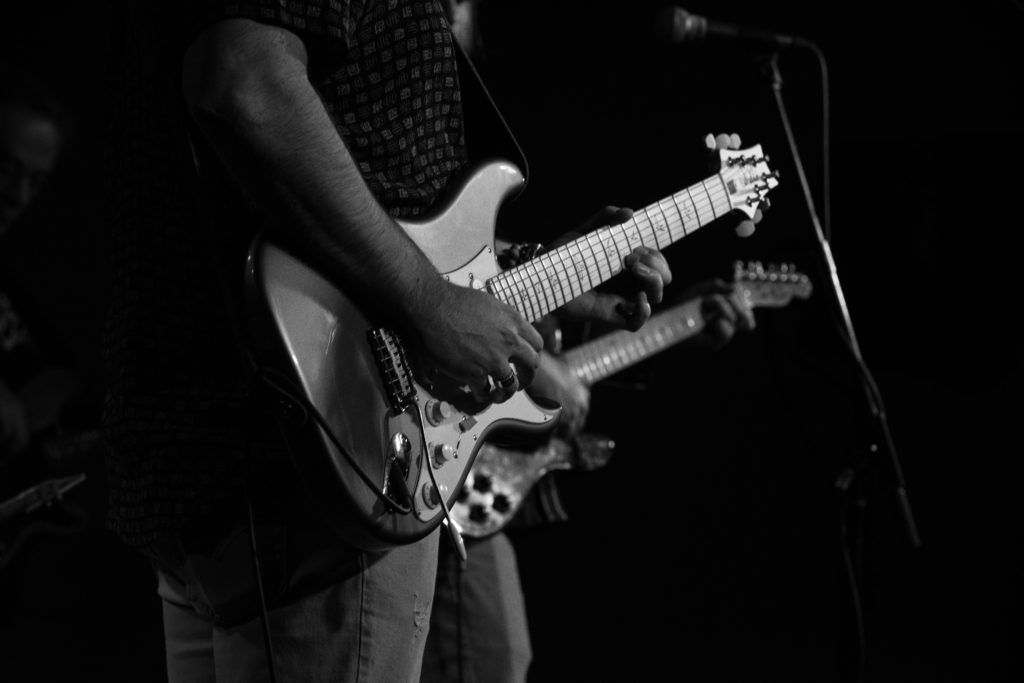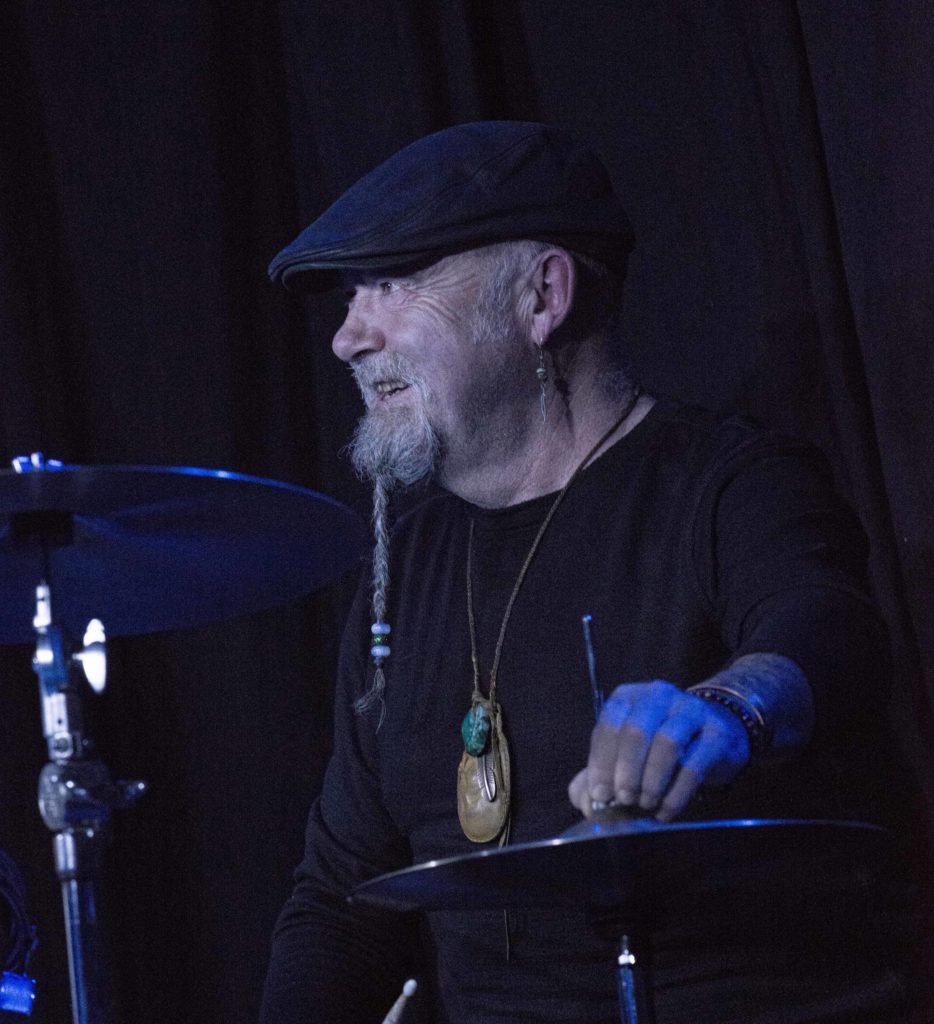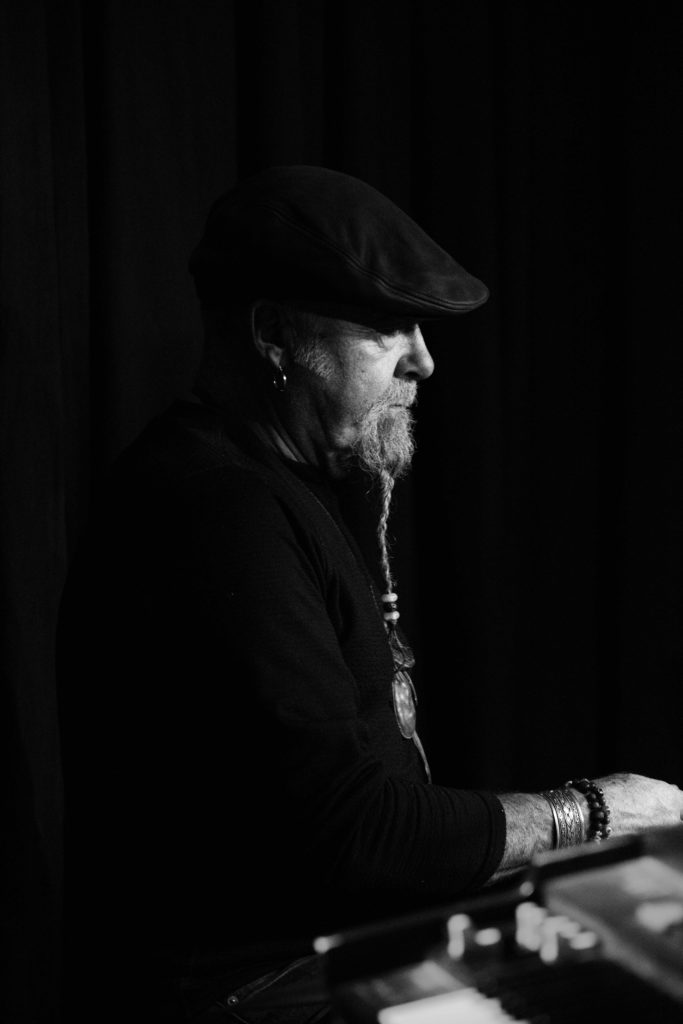 @@@@@@@@@