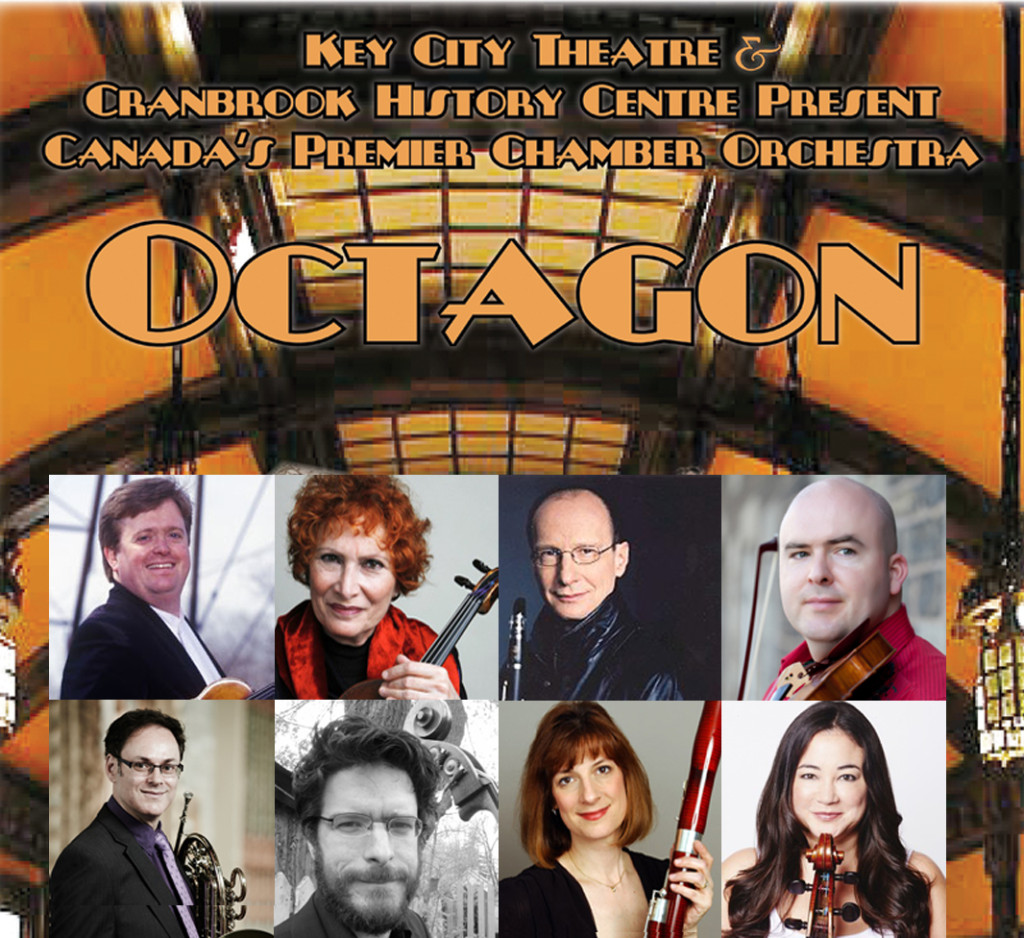 When I go to a jazz performance the thought that always crosses my mind is "How do they do that?". Apart from their instruments the only thing they seem to have on hand is maybe a memorized melody and a lead sheet with some indication of the chord progression. When I go to a chamber music concert a different thought crosses my mind  … "I know how they do it but how do they do it with such control and ellegant precision?". Of course they have the composer's score with lots of detail about the notes to be played, when to played and even symbols on how to be played. Of course there is more to it than that.  Still, somewhat like my response to a jazz performance a chamber music performance  leaves me with a sense of awe. It's some form of magic and the musicians are the magicians.
The magic was very much in evidence at  Octagon's performance at the Royal Alexandra Hall on Wednesday night. The musicians were the magicians and the hall added an element that would be difficult to find in another venue. It was perfect match. A world class chamber music ensemble, the music of Ludwig van Beethoven (Septet, Opus 20), the music of Franz Schubert (Octet, Opus 166) and a performance venue that probably had a lot in common with the original venues in Austria when the music was composed in the early 1800's. From pin drop soft to boisterous bellowing every nuance of the music was there to be savored. My only complaints, and they are very, very minor are that the lighting in the hall is very poor, rather gloomy, one would say and a slightly raised performance area would have improved the sight lines. Because of the nature of the music and the available light it was not appropriate to take photos during the performance. However, during the sound check and the brief rehearsal I managed to document some of the action.
The members of OCTAGON are:
Mark Fewer – Violin
Martin Beaver – Violin
James Campbell – clarinet
Joseph Phillips – Bass
Rivka Golani – Viola
Kenneth MacDonald – French Horn
Kathleen McLean – Bassoon
Rachel Mercer – Cello
@@@@@@@@@@@@
Here is a little YouTube video treat of a performance of two movements of the Beethoven Septet by The New Israel ensemble. It is not OCTAGON but we can't have everything.
@@@@@@@@@@@@