Perry's Pizza and Grill present Dave Prinn and Friends, Friday July 17, 2015 6-10 pm.
Our gracious host and supporter of live music – Perry Levoe of Perry's Pizza and Grill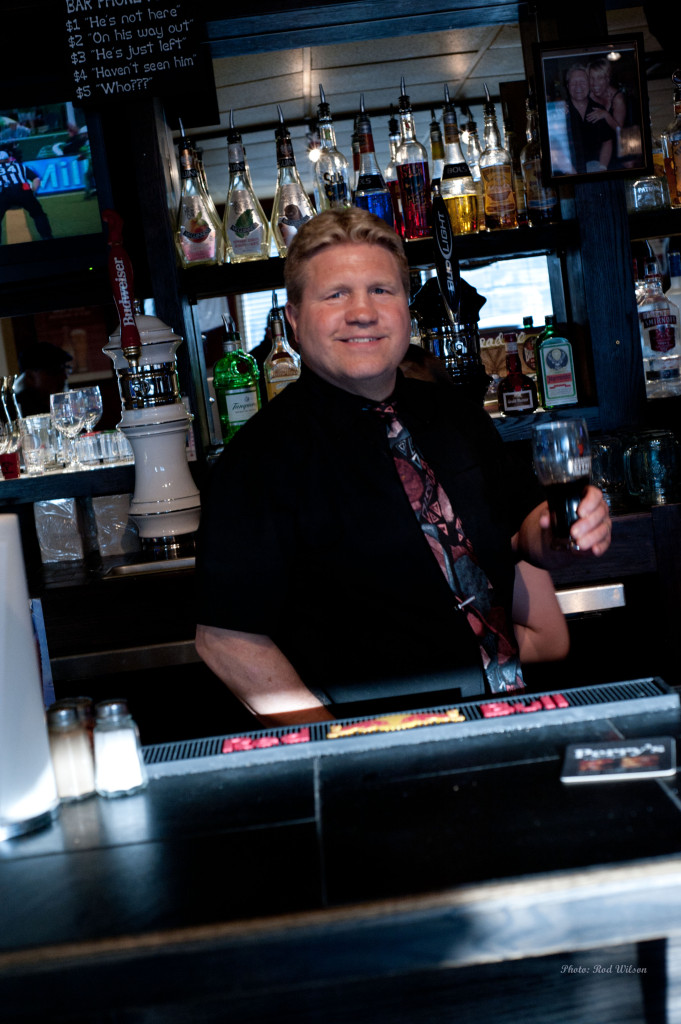 As always this was another evening of fine acoustic music performed by Dave Prinn, Gerald Dalum, James Neve and Tom Bungay. Unfortunately the light was less than optimum and, with the exception of the above photo of Perry and Dave's Hawaiian print shirt  the resulting images were sub-par so I am reluctant to put them out there. Better luck next time.
@@@@@@@@@@@@@@@