Saturday January 30, 2016, 7:30 pm at Centre 64 in Kimberley: Noemi Kiss and Rita Deane – Voice and Classical Guitar
We live in an era of complete sensory overload so it is nice to stop, step back and listen to sounds that are entirely human scale. There are no Marshall stack amplifiers with three guitars and a thudding back beat here. No fifty member symphony orchestra going full blast. No bar room high level back ground noise. No overhead TV sports distractions. Just a duo of voice and classical guitar performing music from across the musical spectrum. And the best thing yet….. an intimate venue where you can actually hear the music. That just about describes the concert by Rita Deane (Classical Guitar) and Noemi Kiss (Soprano) on Saturday night at Centre 64 in Kimberley.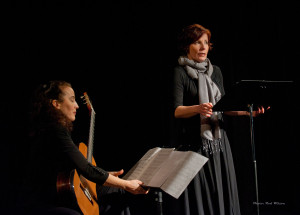 Both musicians  currently reside in the West Kootenays. Rita was raised in Rossland and has been studying guitar and piano since the age of six. She went on to study in Cordoba (Spain) and Salzburg (Austria). Noemi was born in Hungry and studied in Budapest and London. Noemi now resides in Agenta (it's a long way from the centers of Euopean music to the jungles of British Columbia). Both musicians are fully fledged professional musicians who mostly teach and perform in the West Kootenays. The Columbia Kootenay Cultural Alliance  has made it possible for the duo to tour though out the East and West Kootenays and perform the following program.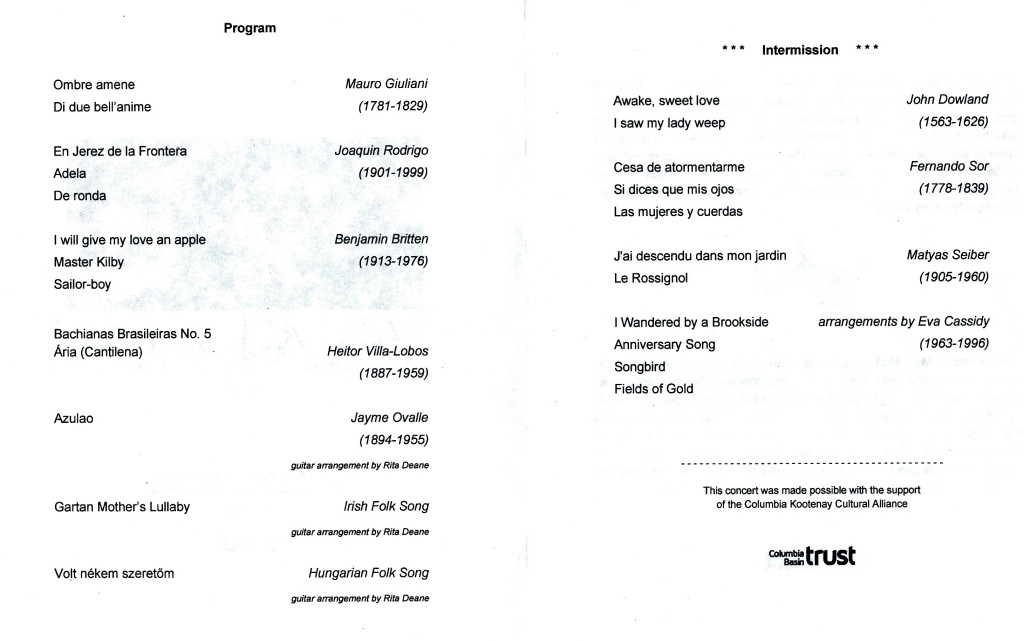 To truly listen and appreciate this music, as in the words of the Buffalo Springfield song, one does have to stop. Then take a moment to re-calibrate  one's senses to actually hear the sounds. Once done, a different aural universe becomes evident. The old saying "less is more" is very true in this instance. The concert space literally filled with sounds that would be completely lost if the music was amplified. As you can see from the above program of love songs the music covered in this concert is a broad spectrum of styles. From the music of the Elizabethan Lutenist John Dowland, through the Classic Era music of Mauro Giulani and Fernando Sor; the modern Classical composers, Joaquin Rodrigo, Heirto Villa-lobos and Benjamin Britten, to some traditional Irish and Hungarian folk songs and onto some arrangements of Eva Cassidy, including Sting's Fields of Gold.
My pick of the music performed would be the Villa-Lobos piece, the John Dowland song and Sting's Fields of Gold and that maybe because they are my favourite composers. In addition to those particular pieces the Hungarian folk song Volt Nekem szeretom   had a very special appeal to me for no other reason that it reminded me of the Agnes Baltsa 1985 album of Songs My Country Taught Me (a marvellous collection of Greek songs).
Here are some images from the Green Room (trying to keep warm)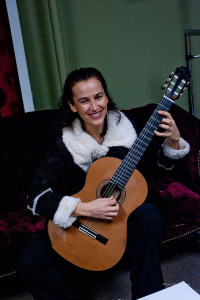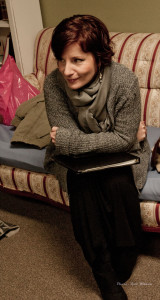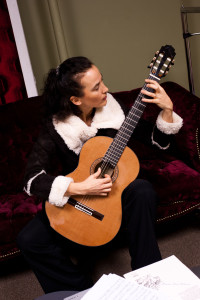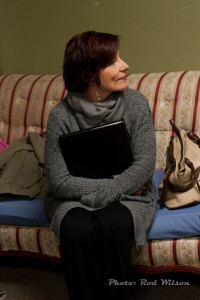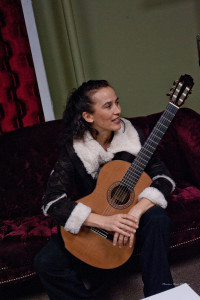 Some images from the concert: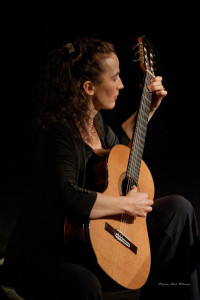 There was a third partner in the room – Rita's magnificent William Laskin ("Grit") Guitar with its distinctive arm rest bevel. That particular feature improves player comfort and has been adopted by a number of other luthiers. Rita has had the instrument for over 10 years and it was originally purchased at a price equivalent to that of motor vehicle. It is Rita's baby and there is not a scratch or a bump on it. The standard features of a William Laskin classical guitar these days include Indian Rosewood back & sides, Sitka Spruce soundboard, Spanish Cedar neck (with Carbon Graphite reinforcement), Ebony fingerboard (w/ Ebony binding), Rosewood bridge w/ Ebony & Bone tie block, Ebony binding, Bone nut and saddle, Sloane tuners (bronze plate with ebony buttons). He offers enough non-standard features and custom options to please the most discerning musicians.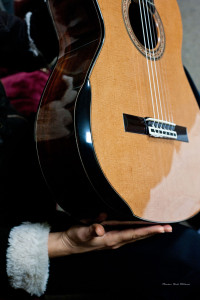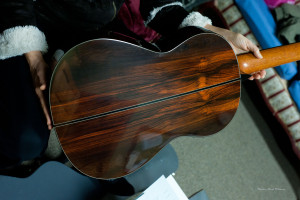 In a nutshell this was a "deliciously delicate" performance and I suggest that when they play again in Cranbrook next Saturday they should not be missed.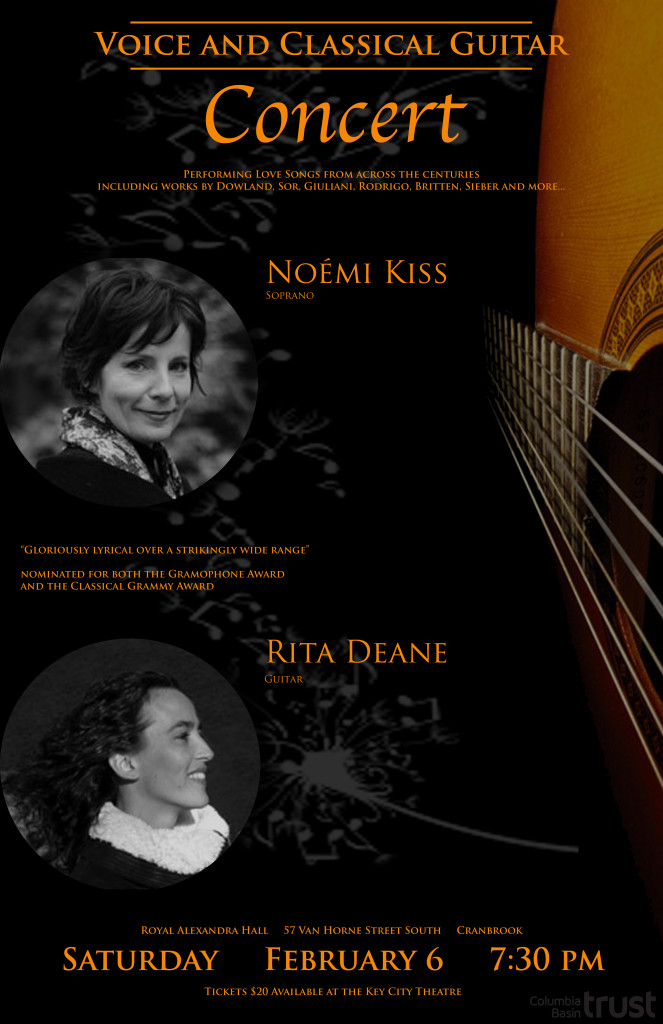 @@@@@@@@@@@@
Saturday February 6, 2016, 7:30 pm at the ROYAL ALEXANDRA HALL in Cranbrook: Noemi Kiss and Rita Deane – Voice and Classical Guitar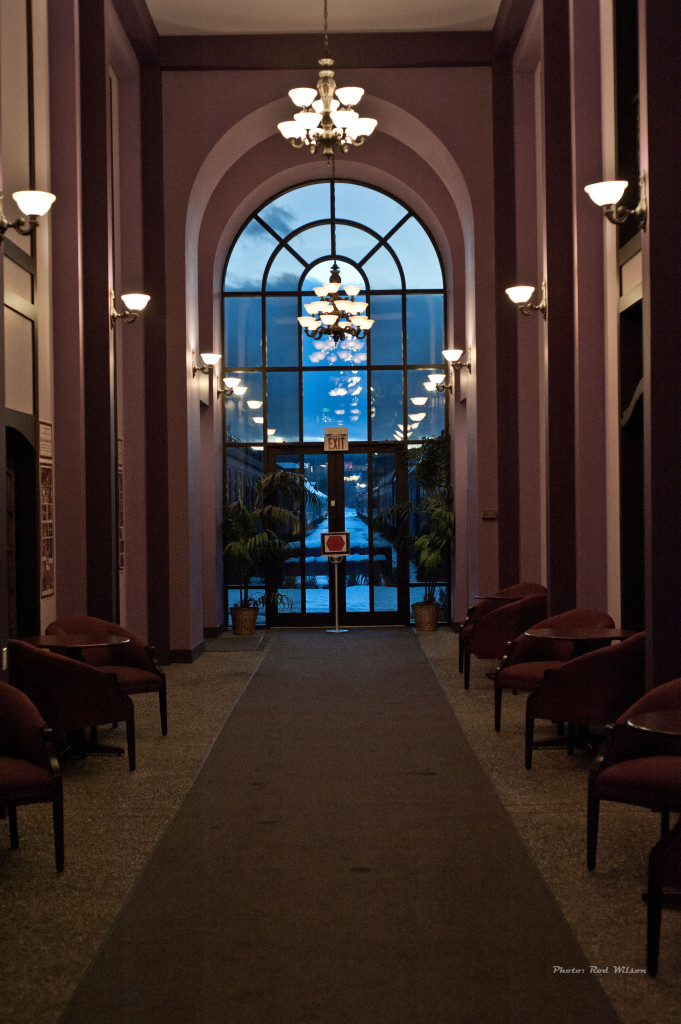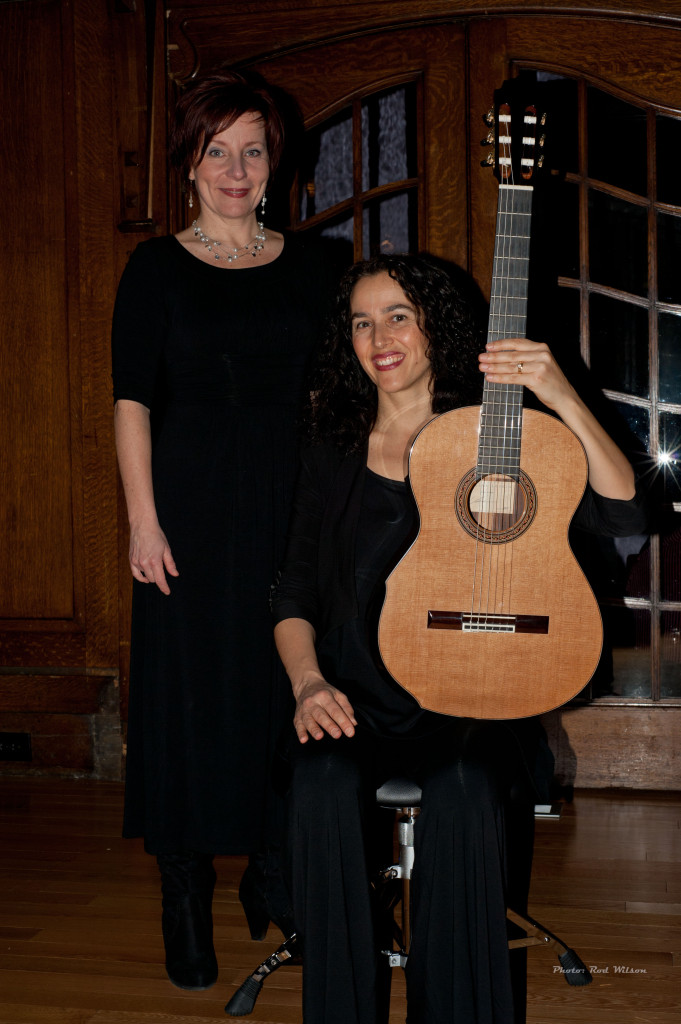 Synchronicity is a concept which holds that events are "meaningful coincidences" if they occur with no casual relationship yet seem to be meaningfully related (Wikipedia). Is that what this was? If so then bring on more of the same. The meaningful coincidences could be the musical collaboration of a Classical Guitarist from Nelson, BC and a magnificent Soprano from Hungry coming together in the acoustic environment of the Royal Alexandra Hall in Cranbrook. It was evident within minutes of the musicians entering the room that they were were enthralled by the acoustics. For the audience it was a chance to hear live music without any of the sonic distortion of added amplification. It was a real treat. I have been to a number of concerts in this hall and I have found that any artificial sound re-enforcement has had a negative impact on the music. For me there was only one drawback and and that was the natural prohibition on taking photos during the performance. The click of a camera shutter would have destroyed the musical ambience of the evening. I had to settle for some pre-concert shots  during the sound check. I can live with that………………….. The program was a recap of the sold-out concert in Nelson and the follow up performances in Fernie and Kimberley with the added zest of a unique acoustic environment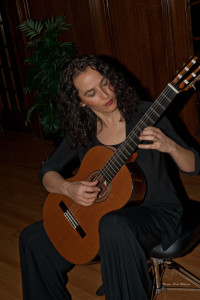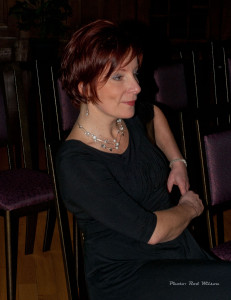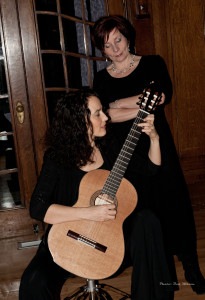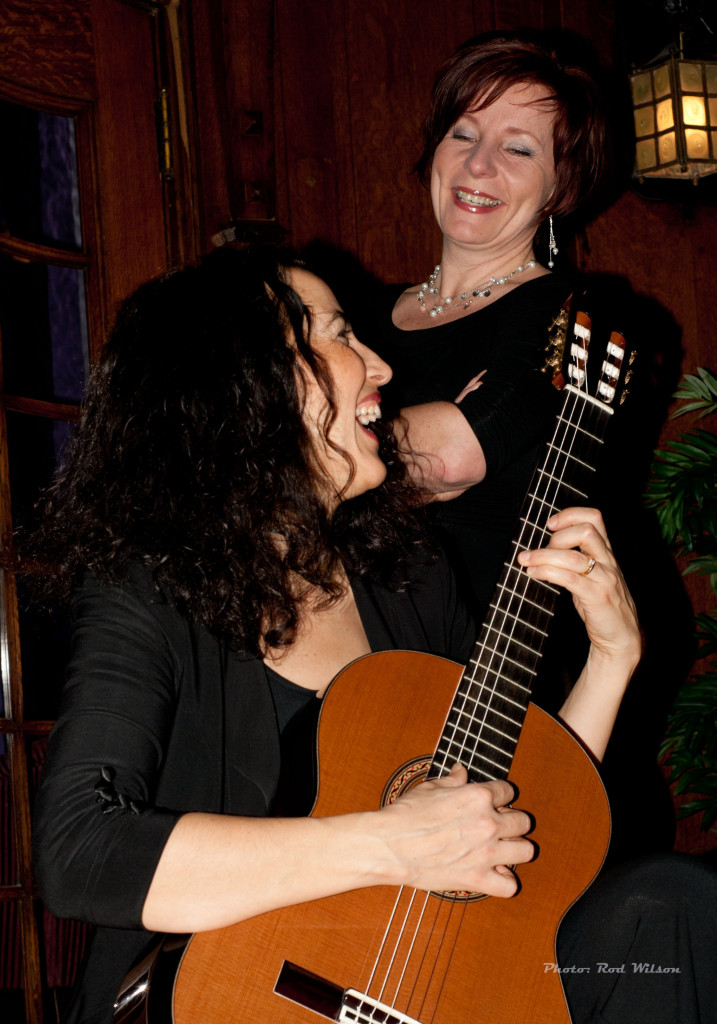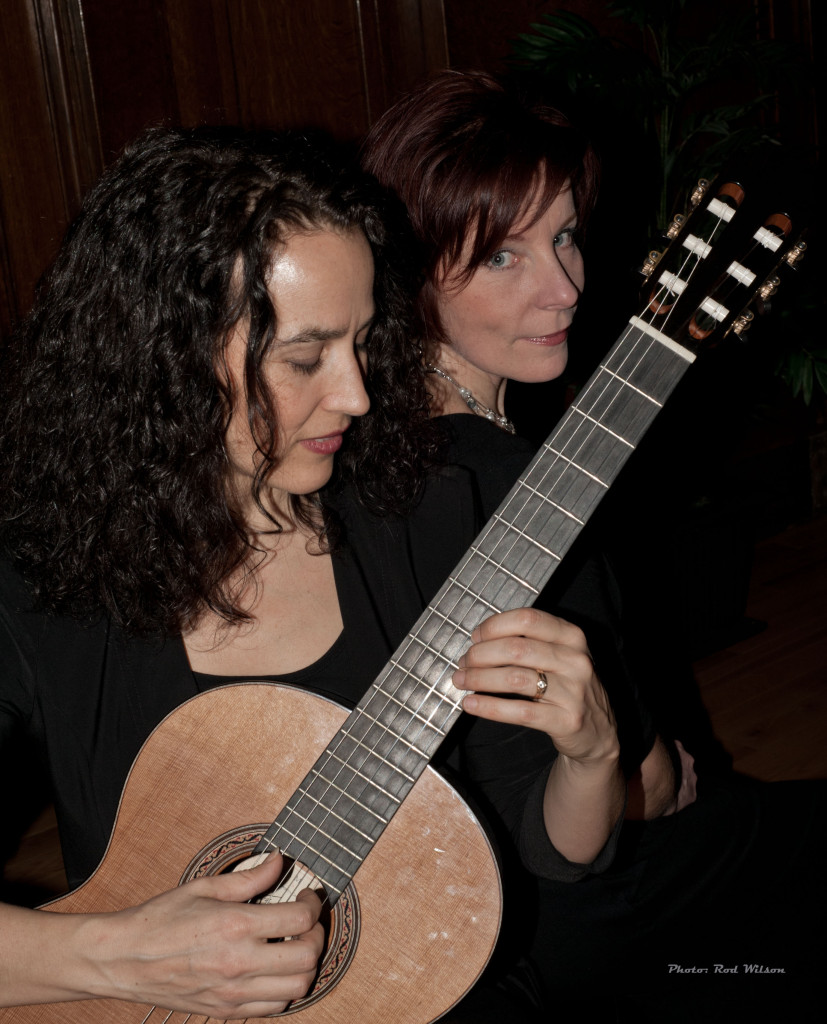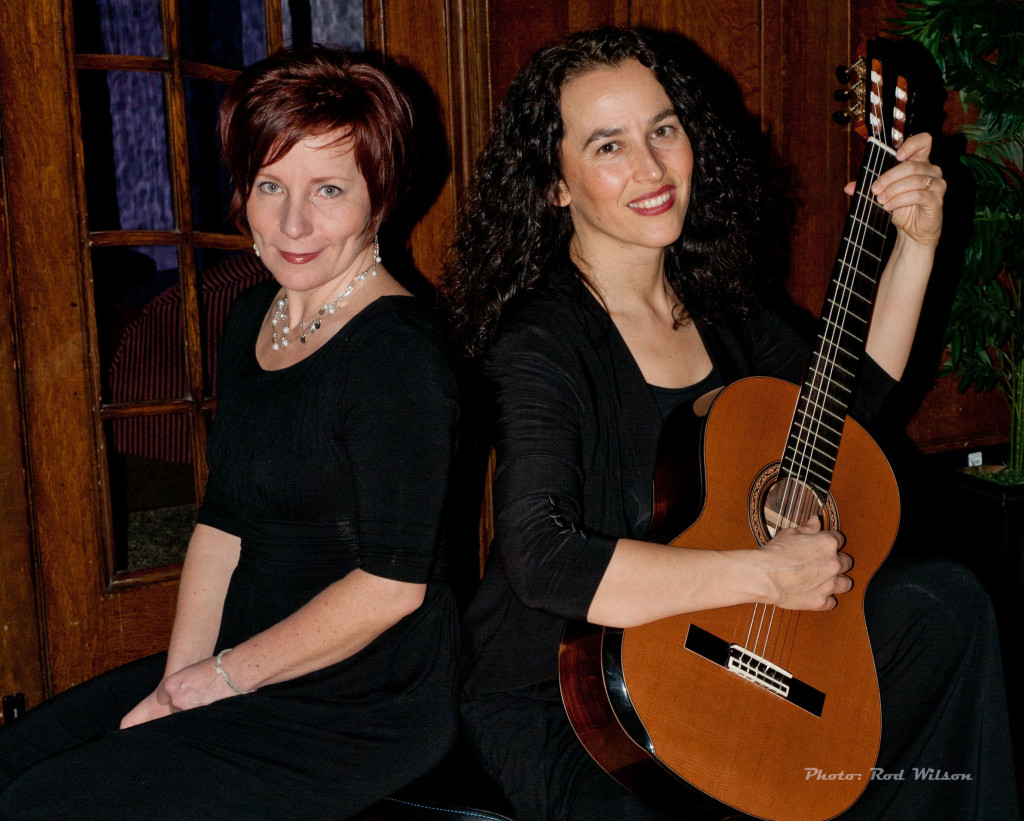 Thanks must go to the Kootenay Cultural Alliance for making this very special performance possible.
@@@@@@@@@@@@