Bill St. Amand's Open Mic Session at The Ravens Roost – Kimberley Golf Club, August 30, 2013 6-9pm.
The days are starting to shorten already and this session wailed on into the shadows of the evening. It was another memorable session of music on the deck of the Kimberley golf club. The usual performers turned up (Bill St. Armand, Rod Wilson, Shayne and
Maridee Rodrigues, Jon Bisset and Gary Jaclin). They were joined by Gordie Blake serving up his well seasoned interpretations of Gordon Lightfoot classics. The most anticipated returning performers were Connor Foote and Clayton Parsons. Since their last visit to the Ravens Roost Bill St. Amand has been under a constant barrage of requests to have them back on the deck. The duo has undergone a slight re-branding and are now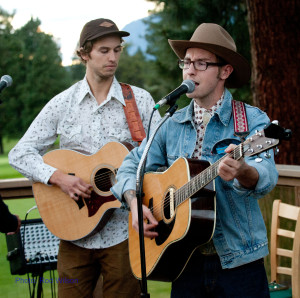 performing under the name of THE STEAMBOAT HOLLERS. These  two young performers are the latest link in a roots musical legacy that goes way back past the beginning of the twentieth century. Over the past 100 years there have been a number of illustrious performers who have left their mark on a musical genre that includes folk, blues, bluegrass classic jazz, western swing and country. The legendary performers that come to mind are Woody Guthrie, Pete Seeger, Big Bill Broozy, Doc Watson, Ramblin' Jack Elliot and in more recent times, Bob Dylan and John Prine. In the never ending quest for fame, fortune and popularity most the younger performers of today have strayed from the true path of music rooted in earthy values. Not so The Steamboat Hollers. Their music reeks of an authenticity based on their personal experiences and honed by the musical craft handed down from their families. Connor's grandfather is Ed King, a Canadian Country Music Hall of Fame  inductee. It is hard to believe that such young performers have so seamlessly assimilated the craft and the essence of such a fine musical tradition. Along with well crafted songs – Connor's Family Re-union, and the recently written Glory Bound  (it commemorates a trip to Vancouver and Seattle in search of the holy grail of a John Prine concert in, of all places a zoo). Besides Connor's Table For One there is Clayton's Sun Shines Down on Me.Through out the performance there was a sprinkling of covers tunes of John Prine (of course). In response to Connor's claim to be looking for "the ultimate romantic John Prine song" a member of the audience responded with "that's an oxymoron" and as quick as a whip Connor rose to the occasion with "what did you just call me?". The duo is quick on their verbal feet, fleet of fingers on their instruments, have a wonderful relaxed stage presence and are thoroughly entertaining.  Clayton Parsons deserve special mention for he seems to have nailed a very personal interpretation of the Big Bill Broonzy style of finger picking. His playing is clear, strong and very rhythmic. Connor is no slouch either and together they demonstrate that they are not just another couple of strummers capable of singing and writing interesting songs. This a duo destined to go onto bigger things.
Here are some more images from the evening.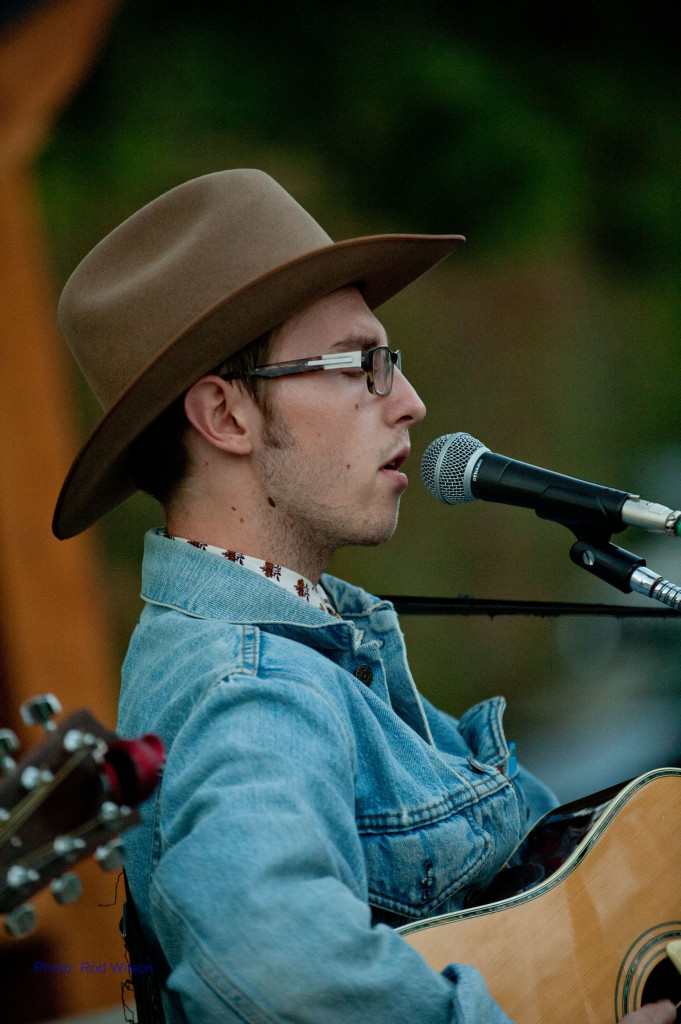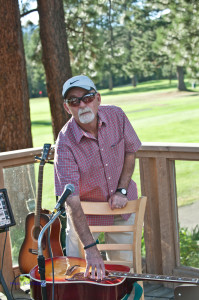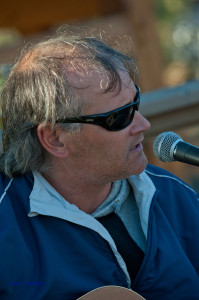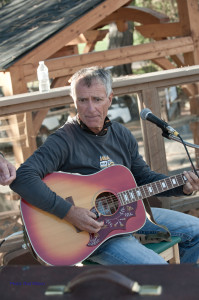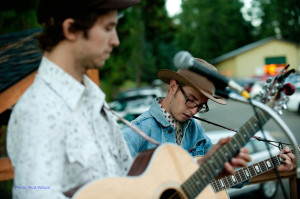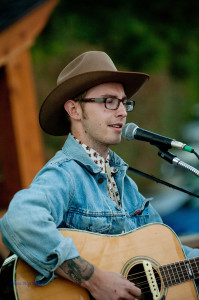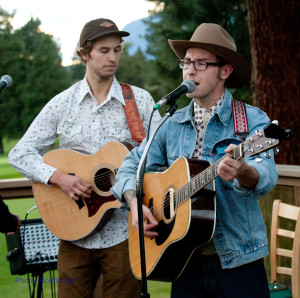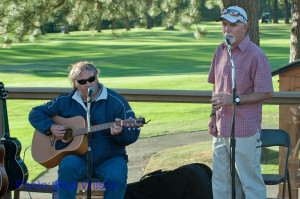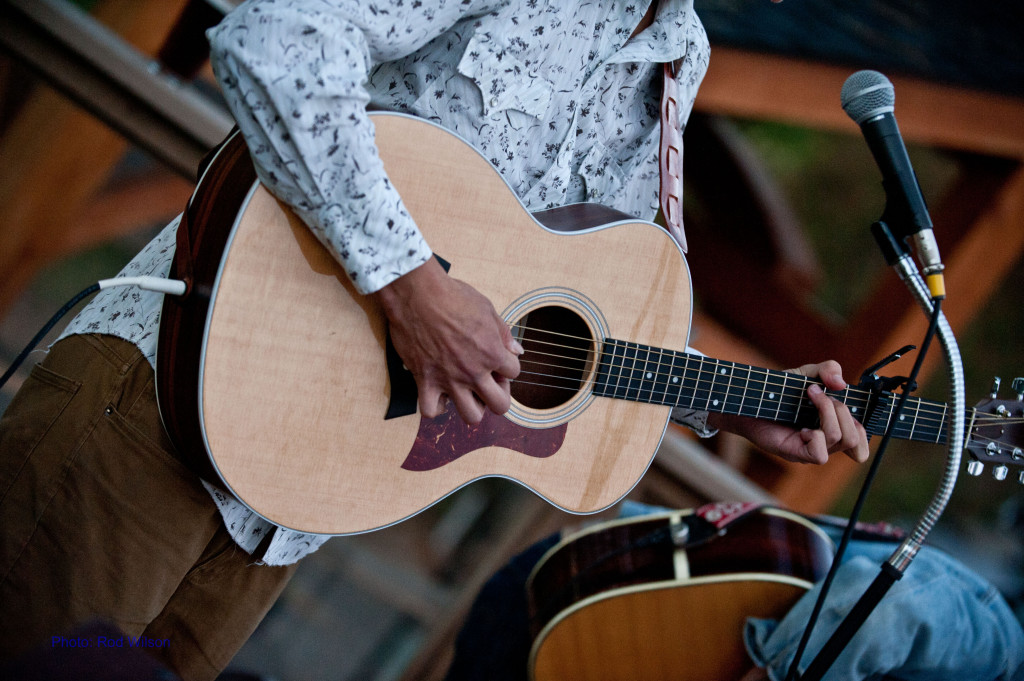 @@@@@@@@@@@@@@