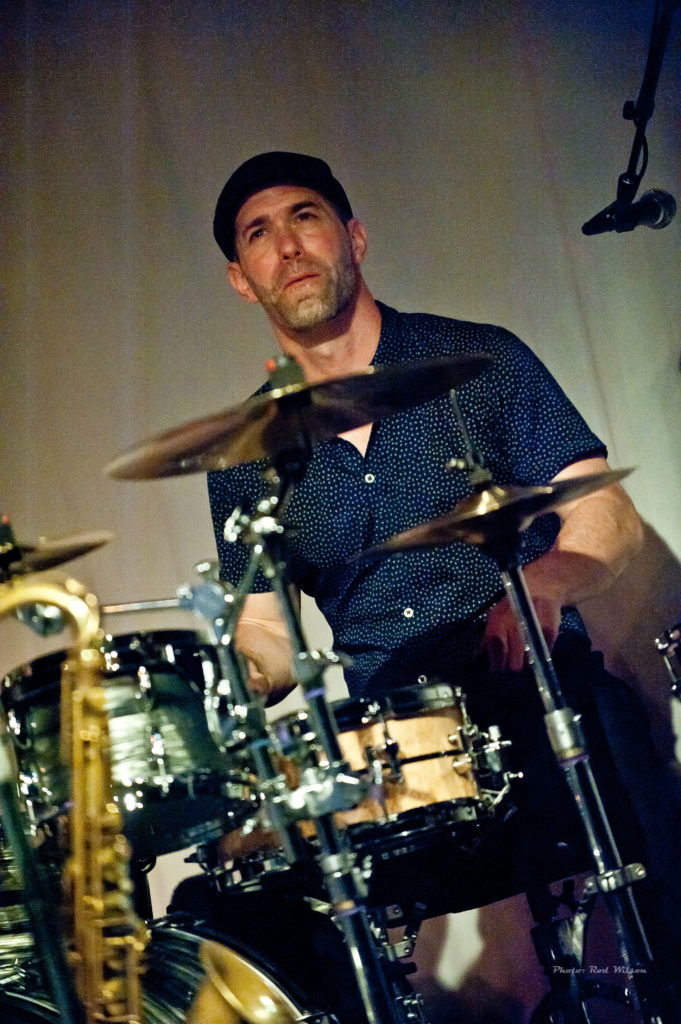 On stage, drummers are rarely up front and in your face. Usually they are buried at back, in the middle, or occasionally off to side. The best they can hope for is a raised stage behind the band. They may not always be seen but they usually are heard. Some might say that is not necessarily a good thing. By and large they tend to be loud, abrasive, and dare I say it, not always musical. However, there are exceptions and Tony Ferraro is one of those exceptions. He is the quintessential "man in the middle" with precise deft splashes of technical skill that perfectly fits the musical situations at hand. He is capable of enough powerhouse drive to fuel a big band. He can be as funky as all get out in an organ trio, or softly pulsing in a Jazz or Bossa Nova setting. He is a resident of the West Kootenays and is basically "the go to drummer" in the region. If you want to take a band to the next level then Tony is your man. We have been very fortunate in this area in that we often get to see, hear and experience such a master musician at play. He was recently in the area with Melody Diachun and her jazz group and a short time later with Lester McLean / Michael Occhipinti's Jazz/Soul/Funk outfit.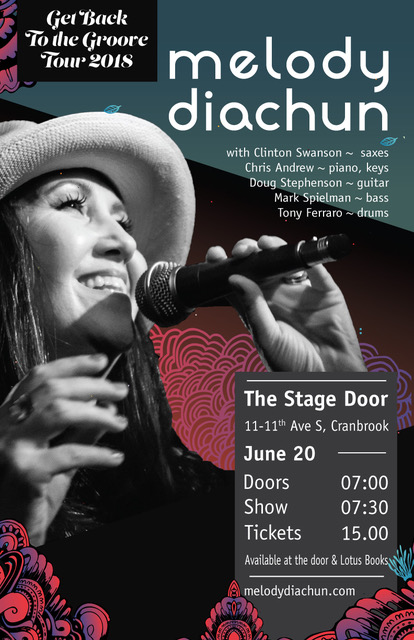 Last June the extra fine vocalist Melody Diachun was in the Studio Stage Door in Cranbrook as part of her "Get Back to the Groove Tour". The initial kick off concert of the tour was at a Jazz Festival in Calgary. Cranbrook was the stop before the Kaslo Jazz Festival and then all points West down to the coast. With the exception of Cranbook the group played to sold out crowds. As usual Melody surrounded herself with a
group of first class musicians that included Tony Ferraro on drums, Doug Stephenson on guitar, Mike Spielman on bass, Clinton Swanson on saxes and the Edmontonian Chris Andrew on keyboards. True to her promise of "getting back to the grove" she kicked off the evening with ZZ Top's Sharp Dressed Man and an her own original Get Back to the Grove. What I like about the Stage Door as a venue is the opportunity to really hear the music. There are no impaired sight lines, no idle chatter or bar room clatter. It's just about the music, the musicians and the the audience. The little nuances that might be easily passed over in other environs are there to be appreciated. When Melody picked up the shakers and beat out a groove Tony was right there behind her doubling the rhythm on his snare. The resulting pulse was mesmerizing. When Clinton Swanson rolled off the end of a solo guitarist Doug Stephenson was right there to pick it up and extend the melodic line that Clinton was exploring. And so on. The evening just rolled on with magical vocals and sparkling solos. Here are some more images from the evening: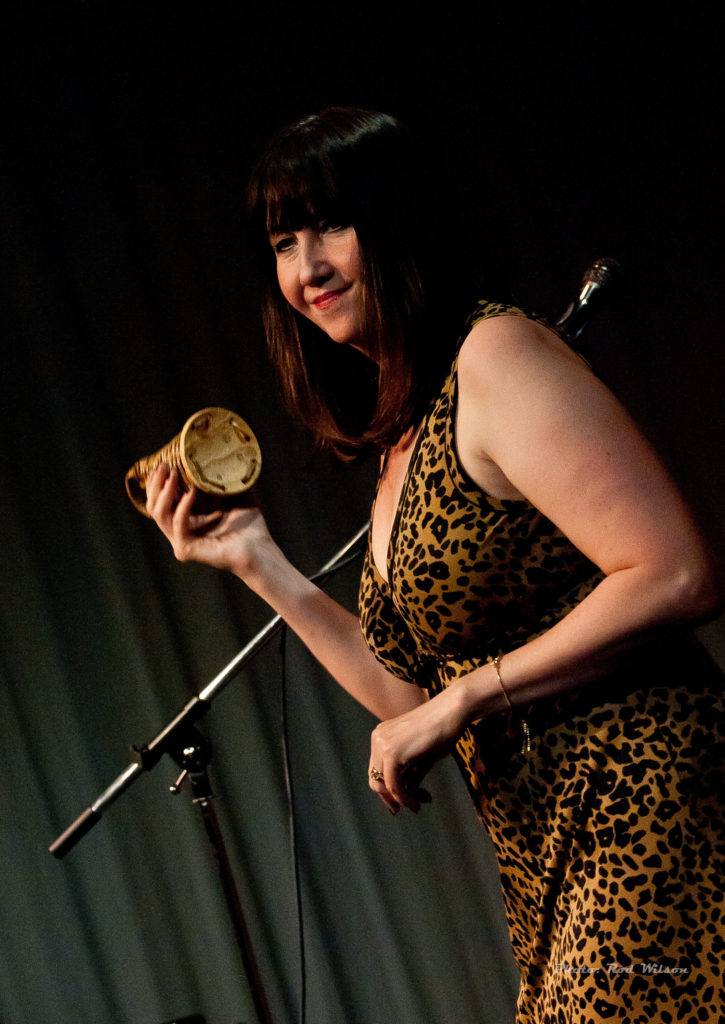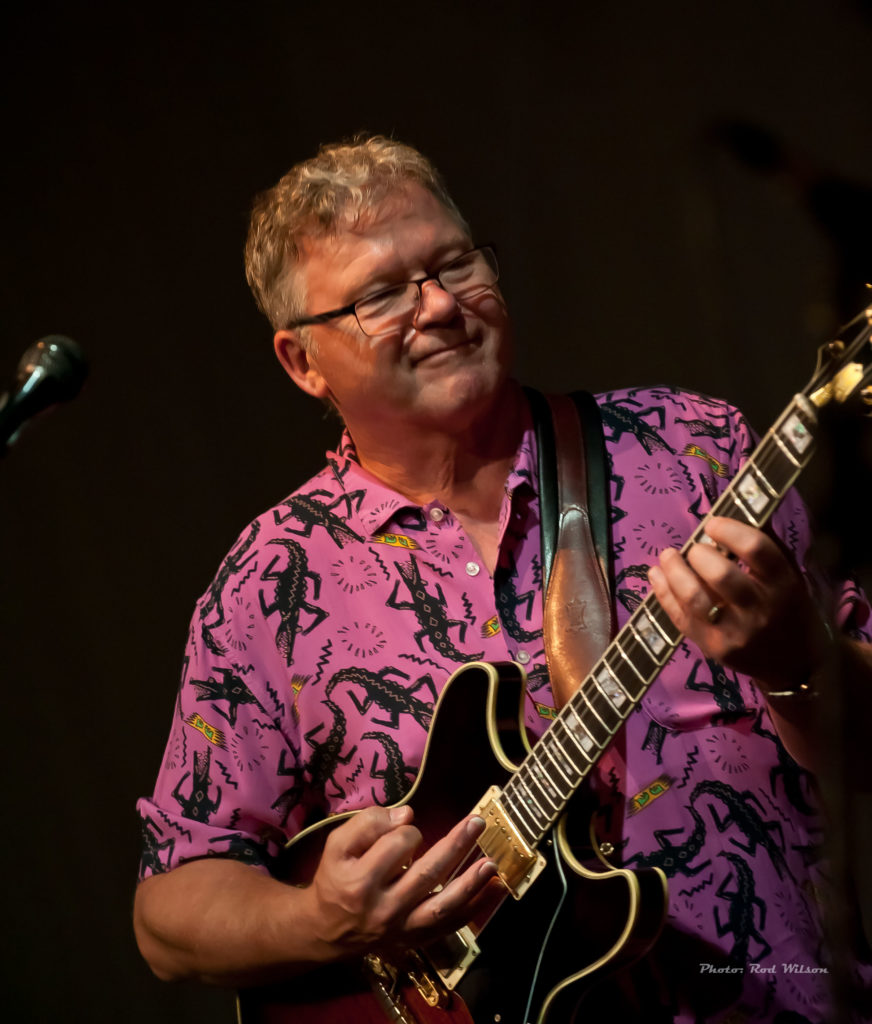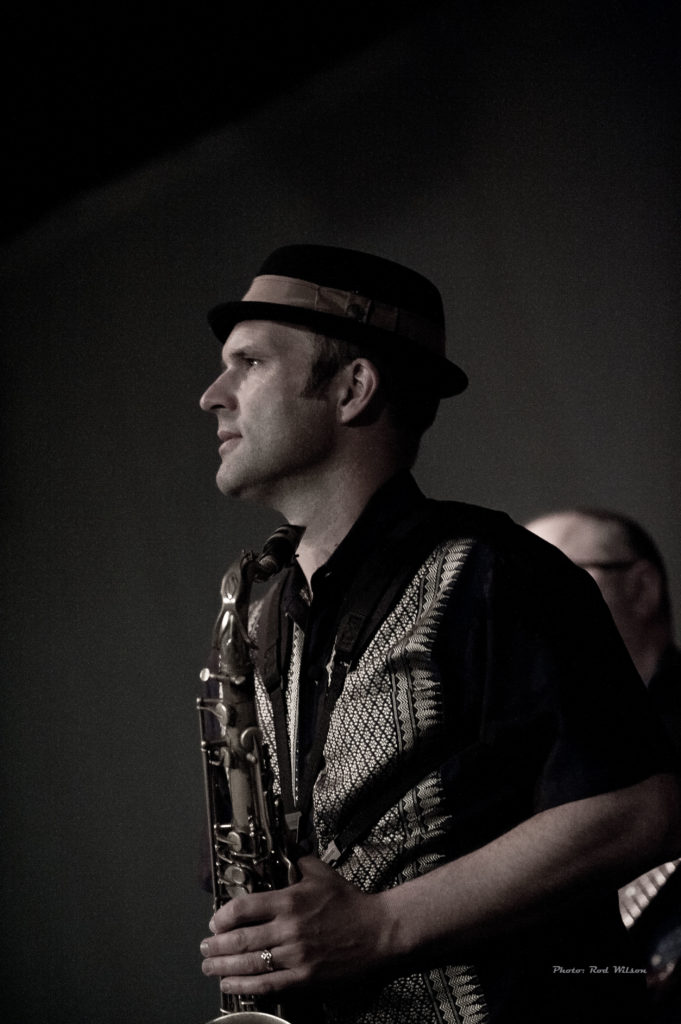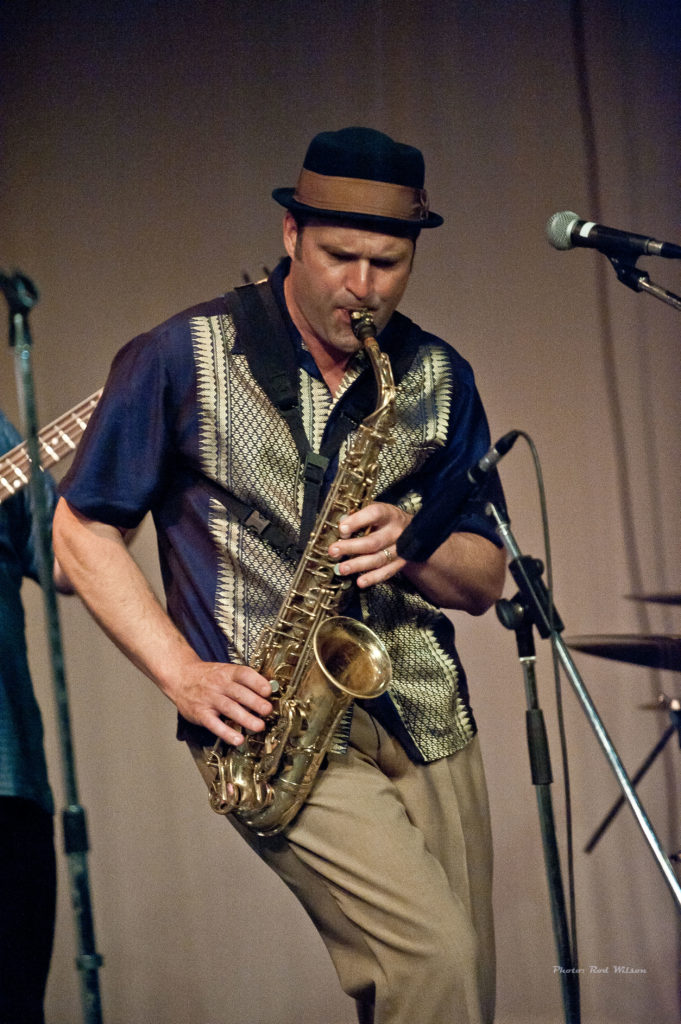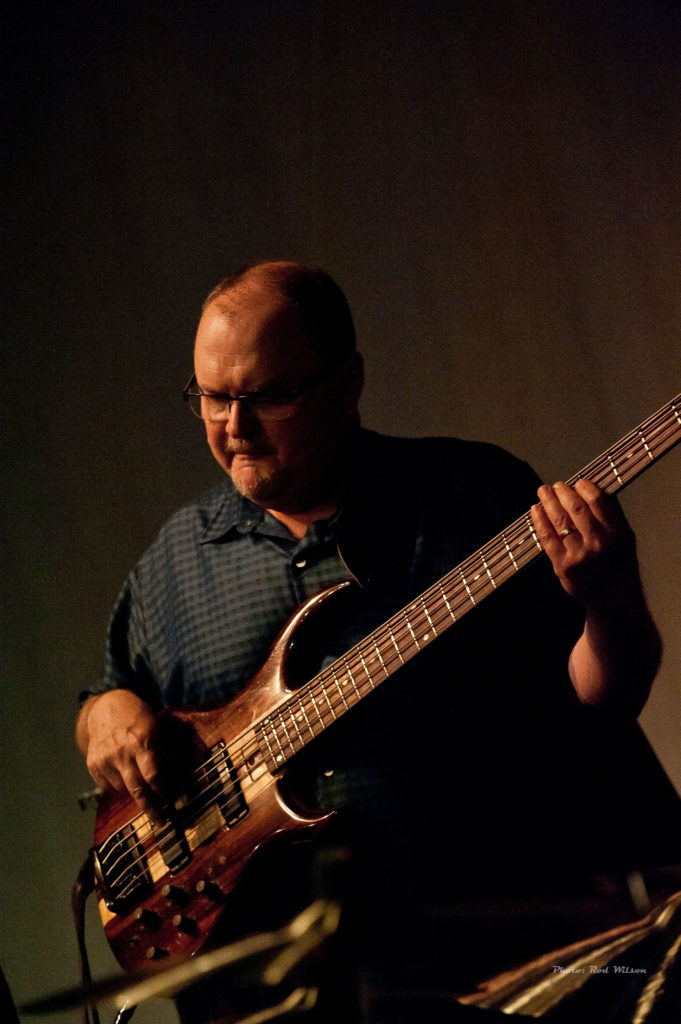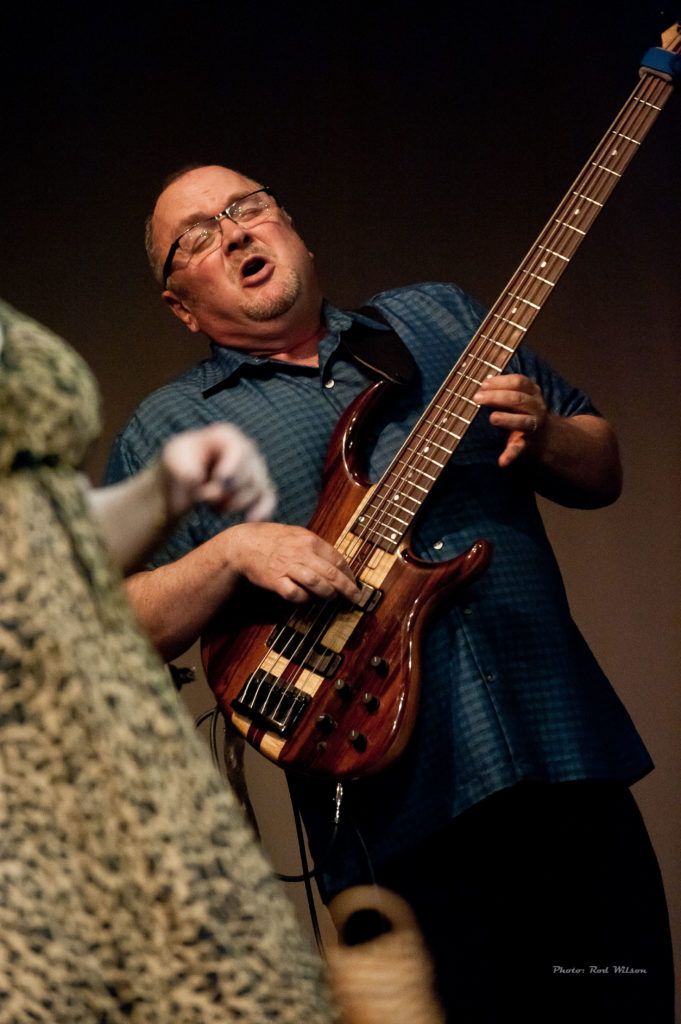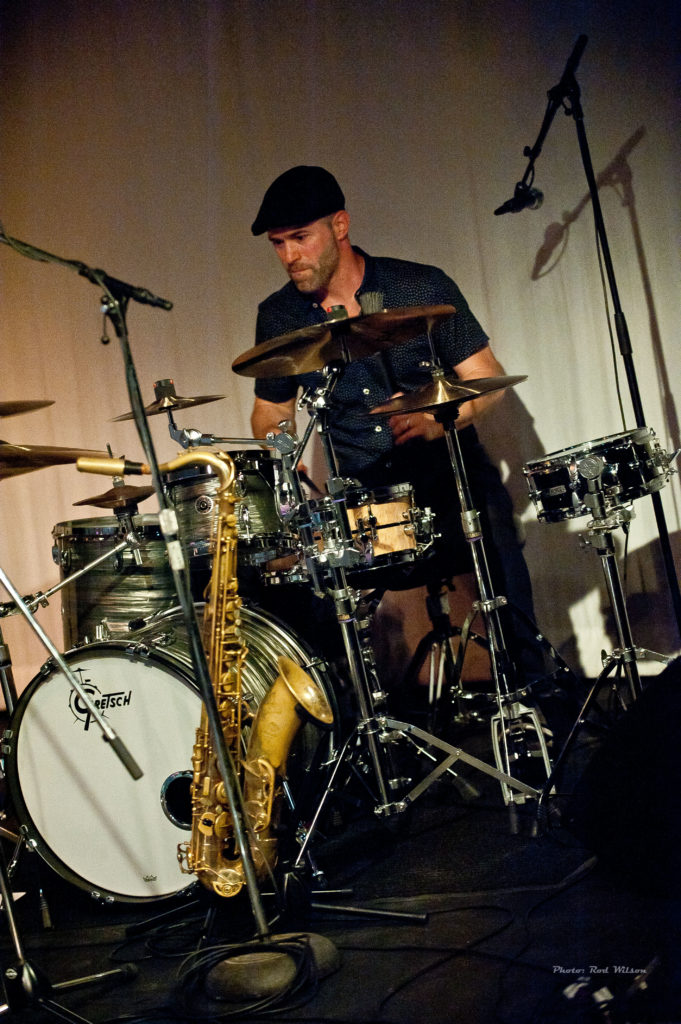 @@@@@@@@@@@@@@
Tucked away in a little strip Mall in the old Big Picture electronics store in Cranbrook is Auntie Barb's Bakery. It is the brain child of Barb Smythe and Todd DeBoice  and it operates as a Bakery and Bistro that also caters to Banquets. The establishment does have another life. At the back of the main room is a  professional stage and performing area complete with a black backdrop and professional stage lighting. For musical aficionado Tod DeBoice it is dream come true. He now has an opportunity to hear and support musicians of his choice in an environment that will show case their talents to the best advantage. A couple of bands slipped into town without my knowledge and performed in this new Cranbrook musical venue. However, I stumbled on a poster in the local library advertising the venue. The names on the poster,  Michael Occhipinti,Tony Ferrero and Felix Pastorius immediately caught my eye. Michael is multiple Juno nominee and top of the pile guitarist from Toronto. I have no hesitation in suggesting that Michael is the most "over the top" talented guitarist in Canada. Over the past year or so he has performed several times in the area including a tour with the outstanding Italian vocalist Pilar.  Tony Ferraro, as I mentioned above is the "go to drummer" in the Kootenays. Although I didn't immediately realize it at the time Felix Pastorius is the son of the late great bass player Jaco Pastorius. The leader of the band Lester McLean (vocals, guitar and alto sax) was an unknown to me but given the company he was keeping my expectations were pretty high.
Wednesday, August 22, 2018, 7:30pm – Lester McLean Soul / Funk Band featuring Michael Occhipinti at Auntie Barb's Bakery.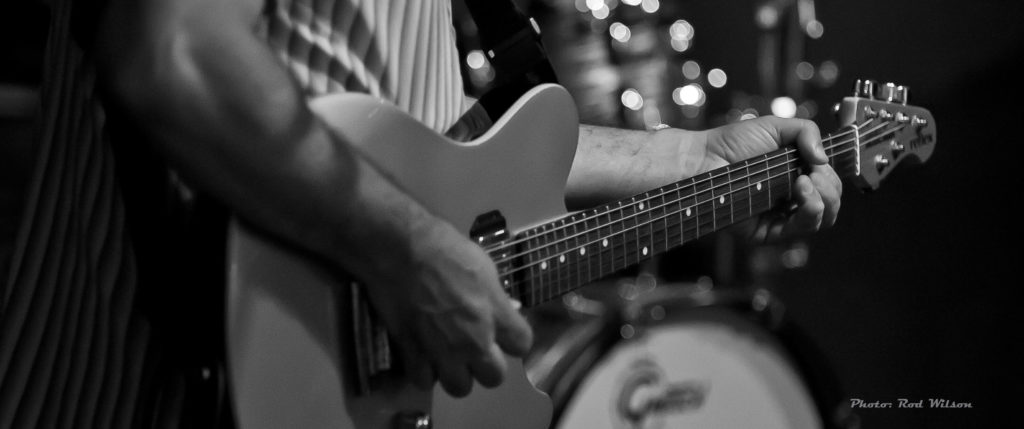 At the opening of the show Michael Occhipinti warned me that this wasn't going to be a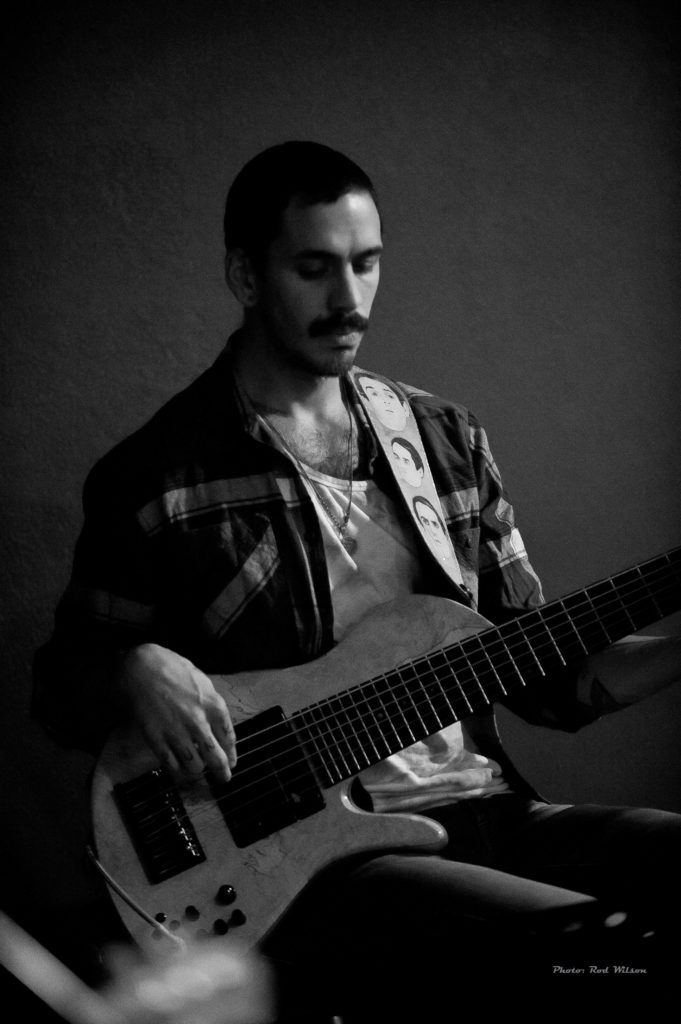 jazz performance. After it was over I begged to differ. It may have been masquerading as Soul and Funk but it was all jazz to me. Of course there were the Stevie Wonder, James Brown and Arethra Franklin hits and a sprinkling of Classic Rock (Drift Away and Harvest Moon). On a blues shuffle Michael Occhipinti did some romping around with his guitar set to an organ effect that made you look for the keyboard that wasn't there. Lester played some searing alto sax solos and the giant in the back (Felix) played some blistering solos and backups on his Vinny Fodera six string bass. At one stage he was trading riffs with Michael that were over the top brilliant. This was an outstanding night of music.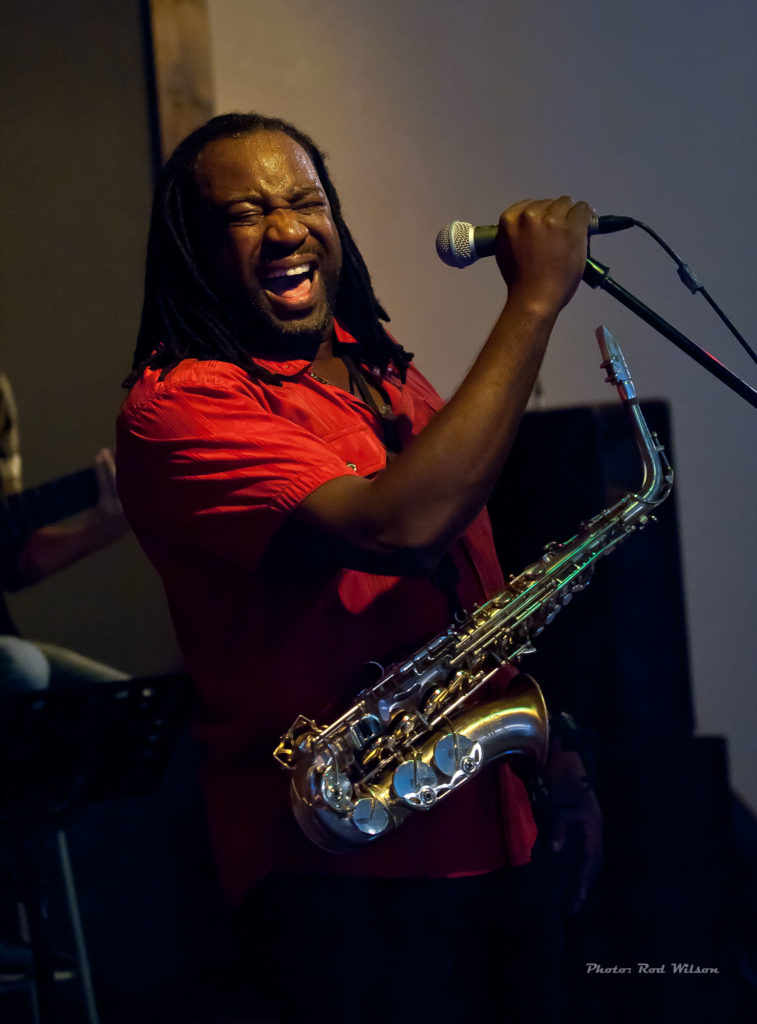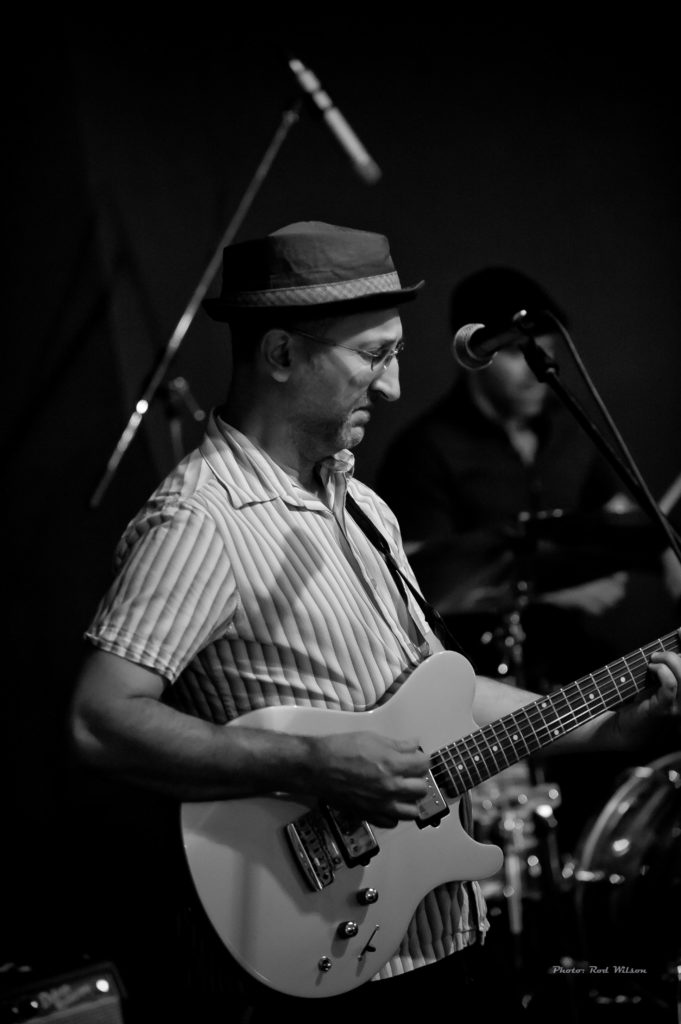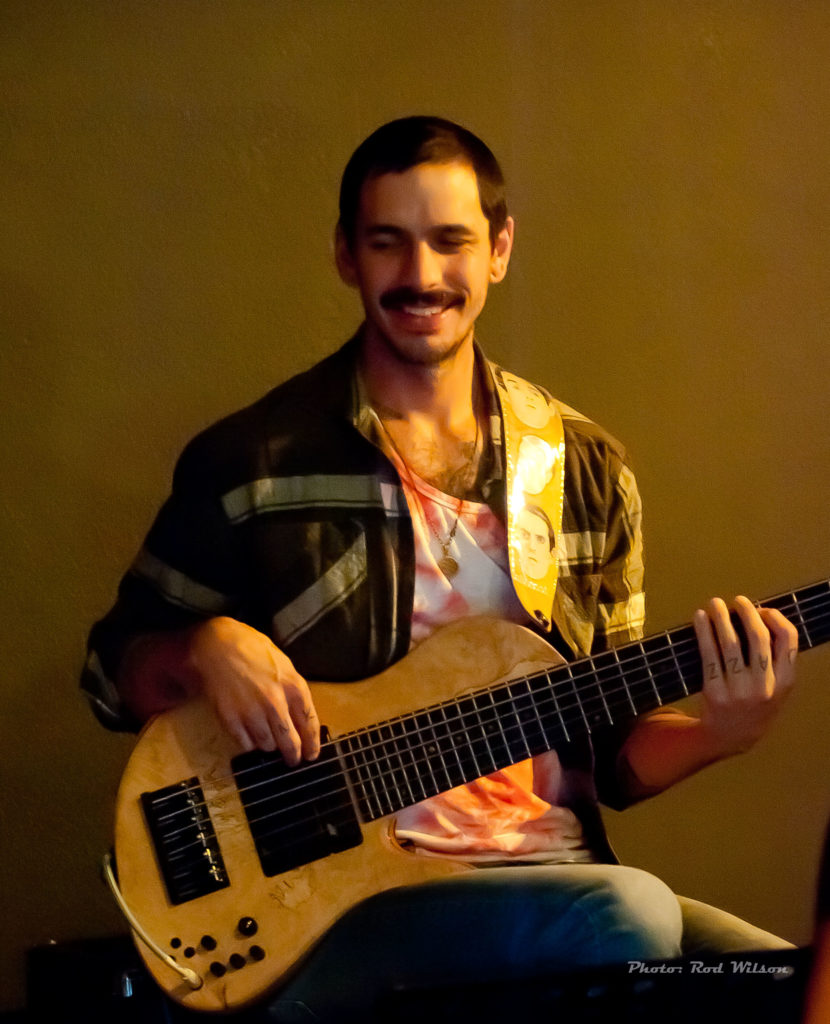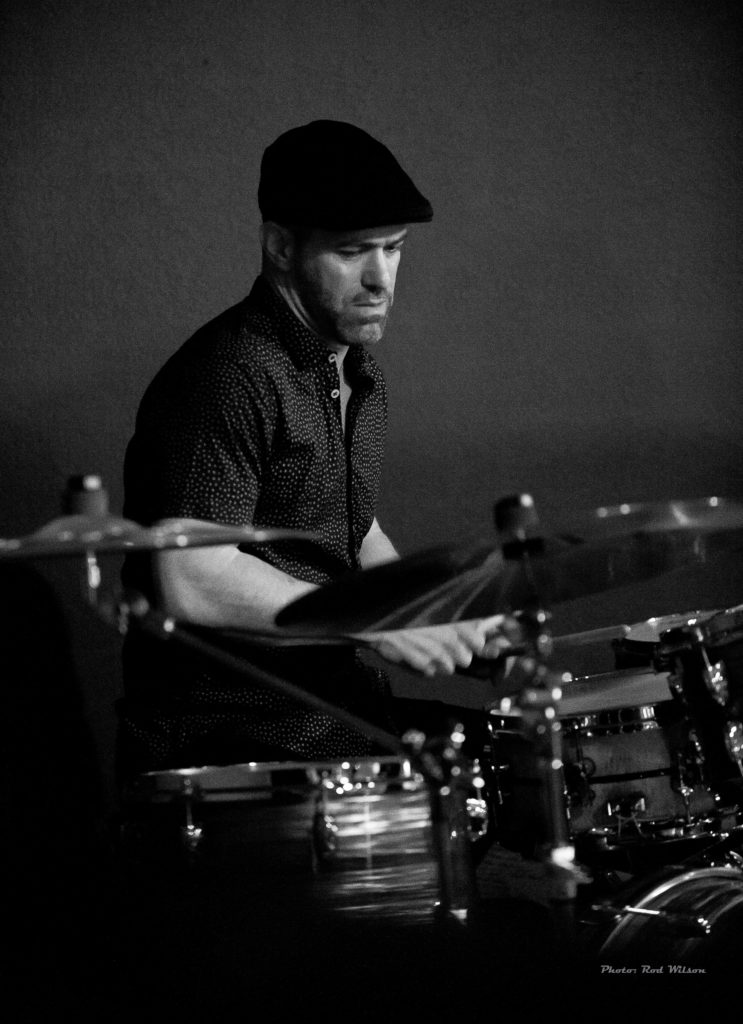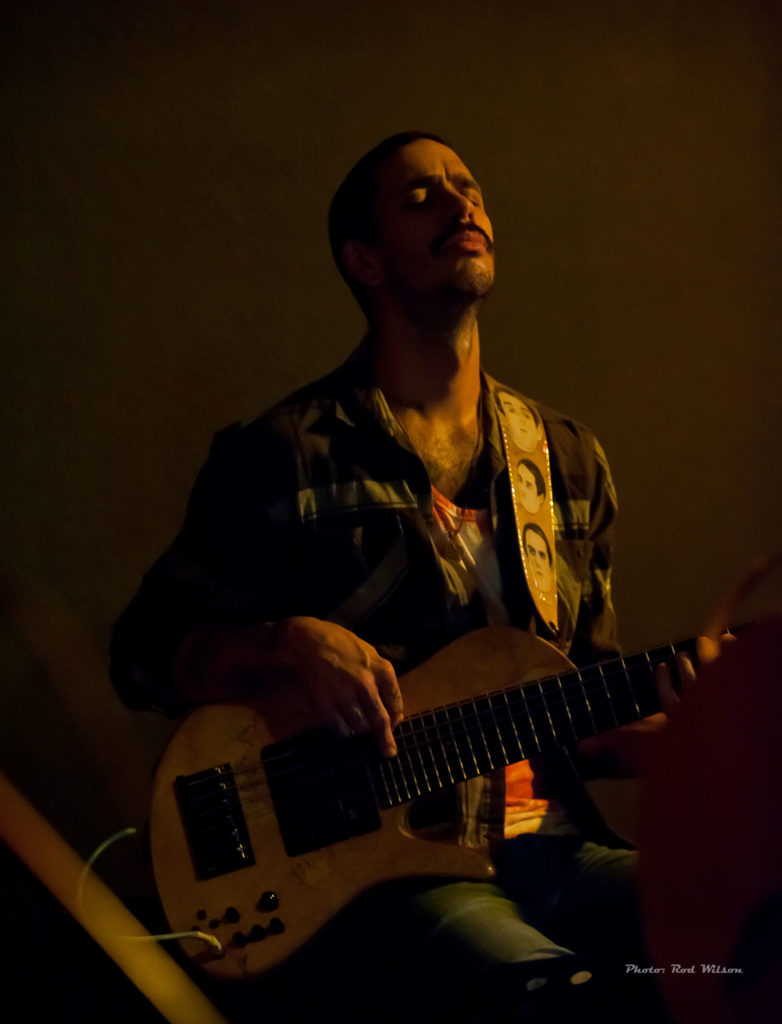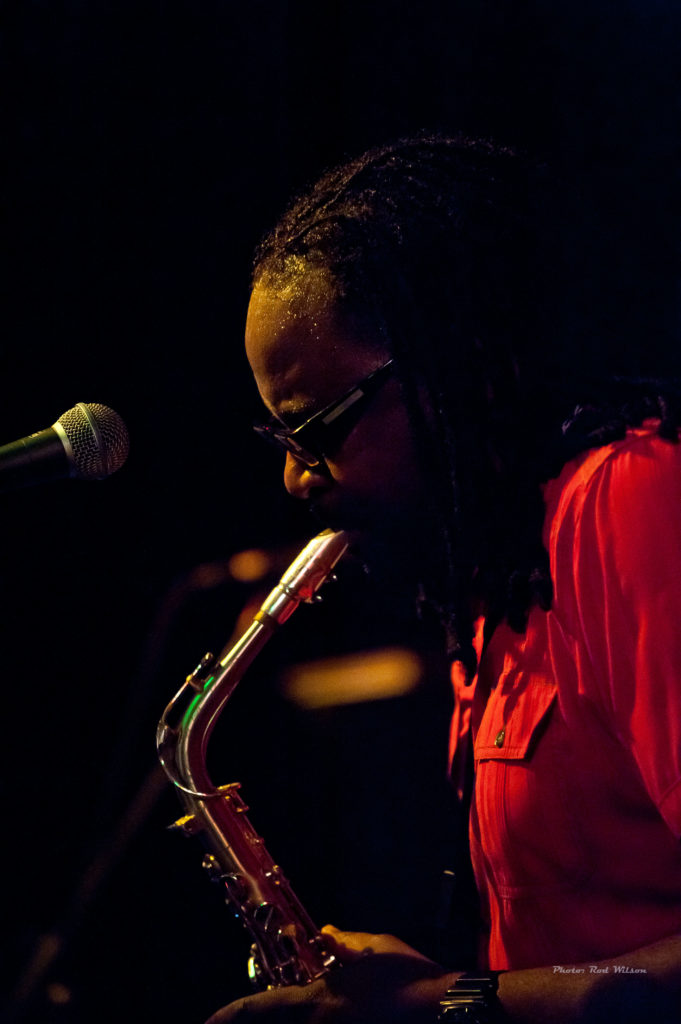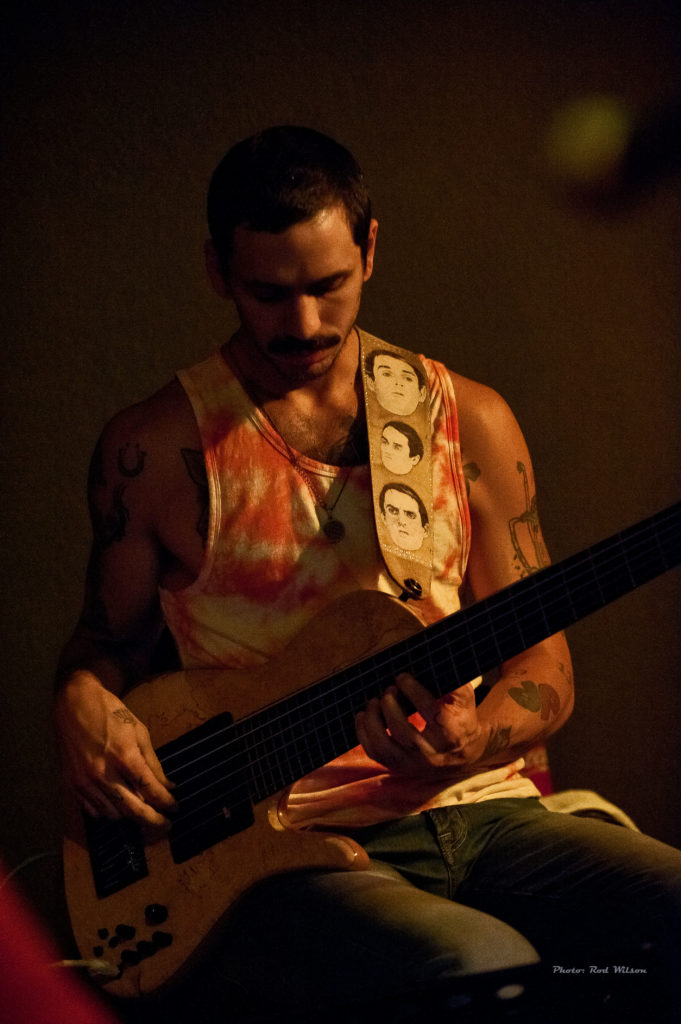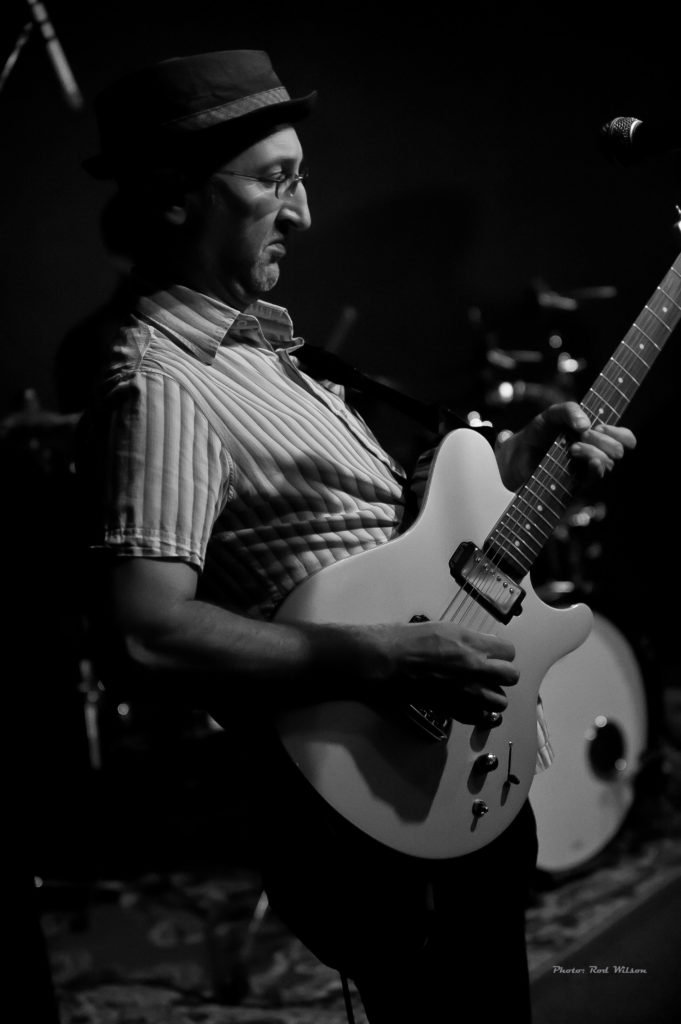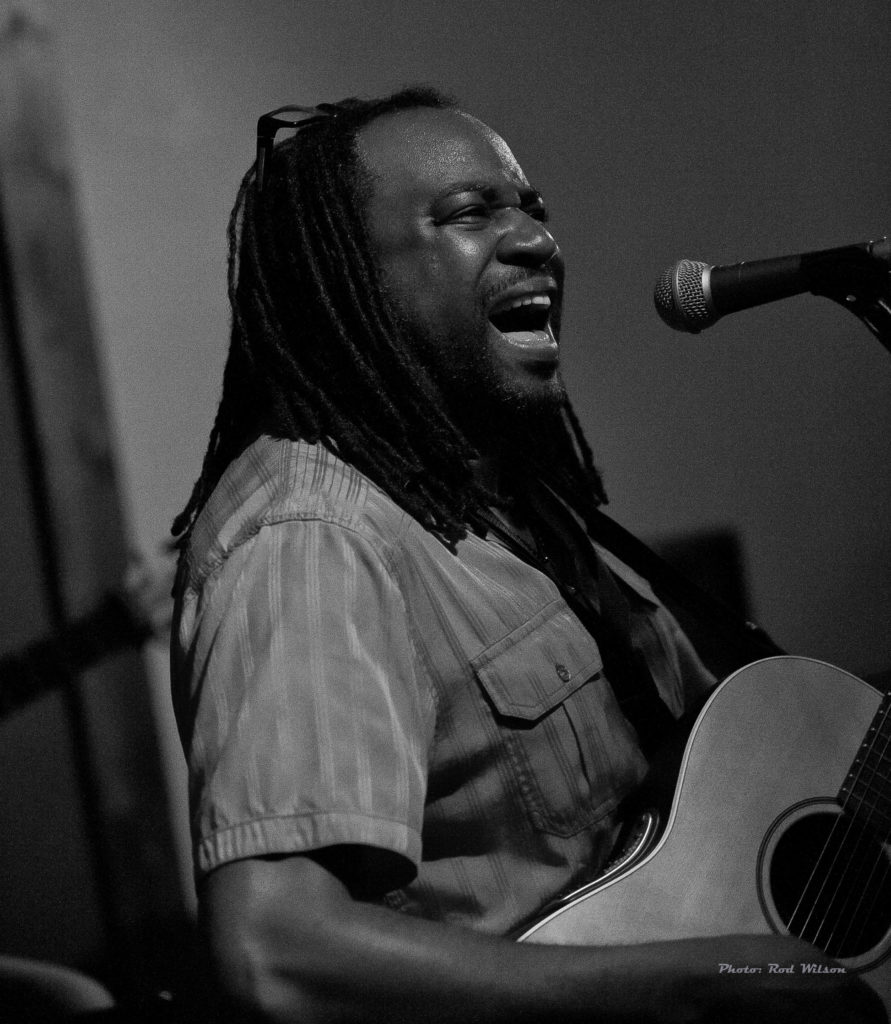 New York may have The Blue Note and the Village Vanguard but Cranbrook has Auntie Barb's Bakery. What more could we want.
@@@@@@@@@@@@@@@@@